When we were packing up before the move, I put together a box of clothes that I didn't want anymore – but I didn't want to get rid of – they were perfect for refashioning! I didn't really know what I wanted to do though – so of course I hunted up some projects for inspiration. I found a bunch on my favorite sewing blogs!
My friend Marigold from Hideous, Dreadful, Stinky is having a series that is full of inspiration too! It's called the Summer of No Pants (how great is that name??) and it's all about making or refashioning dresses and skirts!
You can click the link to check out a bunch of skirt and dress projects – and refashioning ideas too!
And here are a bunch of ideas here for you to check out!!
Men's Shirt To Skirt Refashion
Circle Skirt from a Thrifted Sheet
Skirt Refashioned into Cute Dress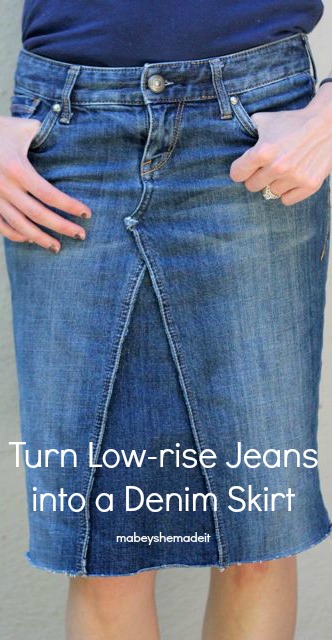 Using a favorite skirt as a pattern to make a new one
Which are you going to try first? I think I'm going to try that last skirt pieced together from t-shirts. Love that!!