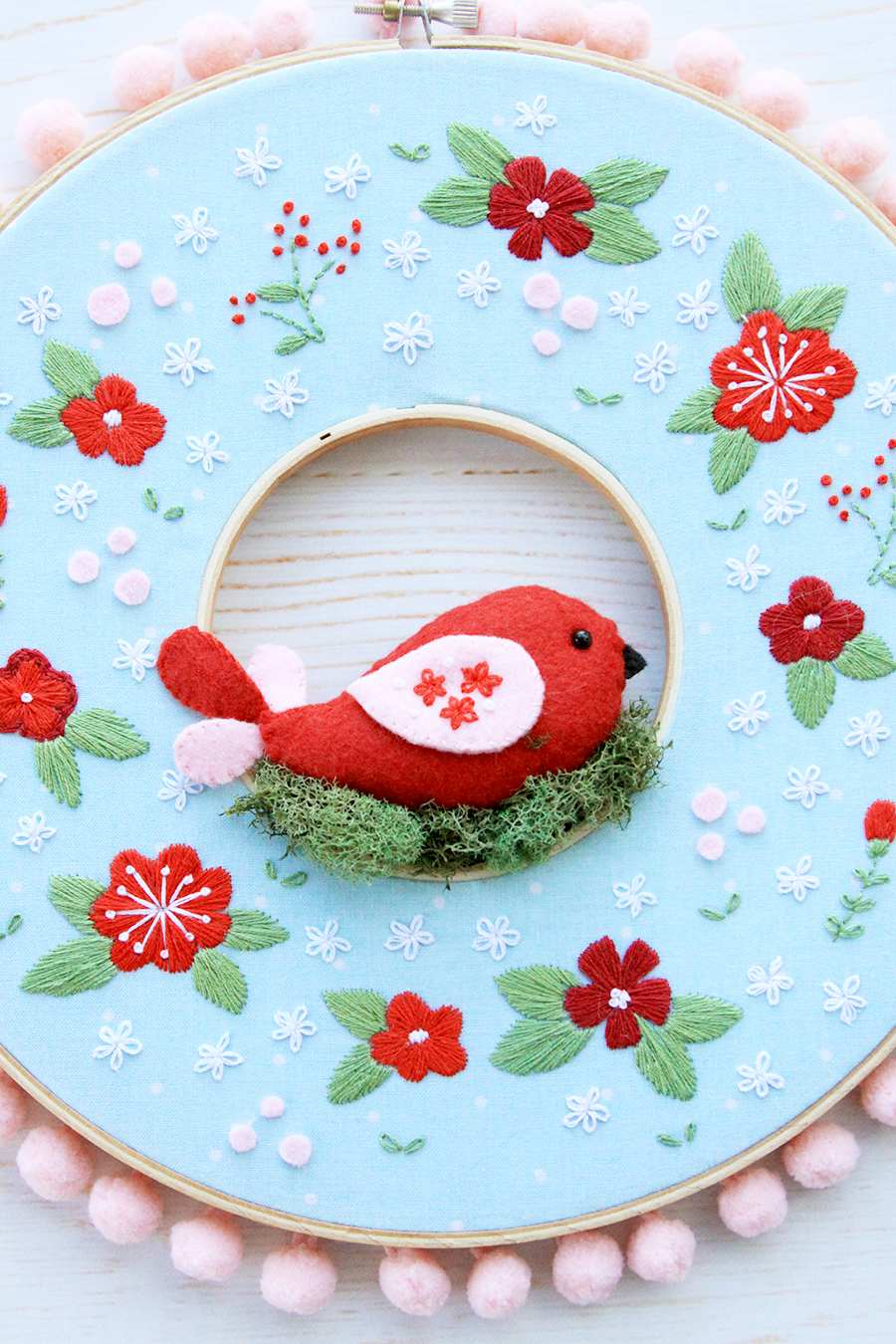 This darling little Winter Floral Embroidery Hoop Wreath is the perfect way to add some colorful holiday style to your decor! I love that it has a wintery, Christmas feel, but you could change up the background fabric and thread colors and have a sweet woodland themed hoop too!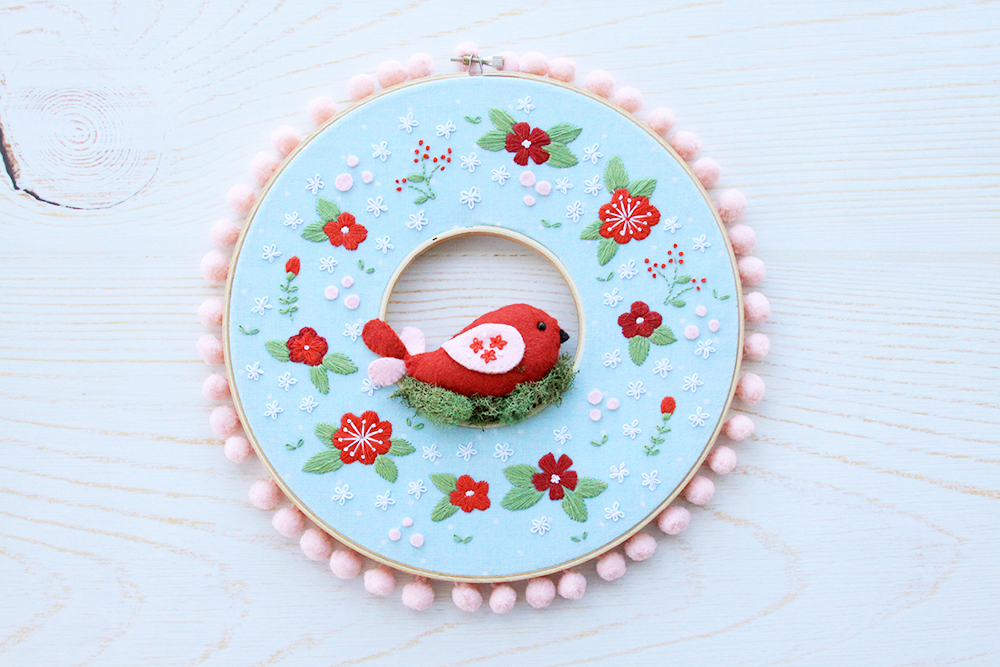 I shared this hoop wreath a few months ago in the July issue of Homespun magazine and I'm so excited to share it here on the blog as well! The pattern is so fun to put together, between the simple stitches, to the wreath center and the little felt bird in the middle!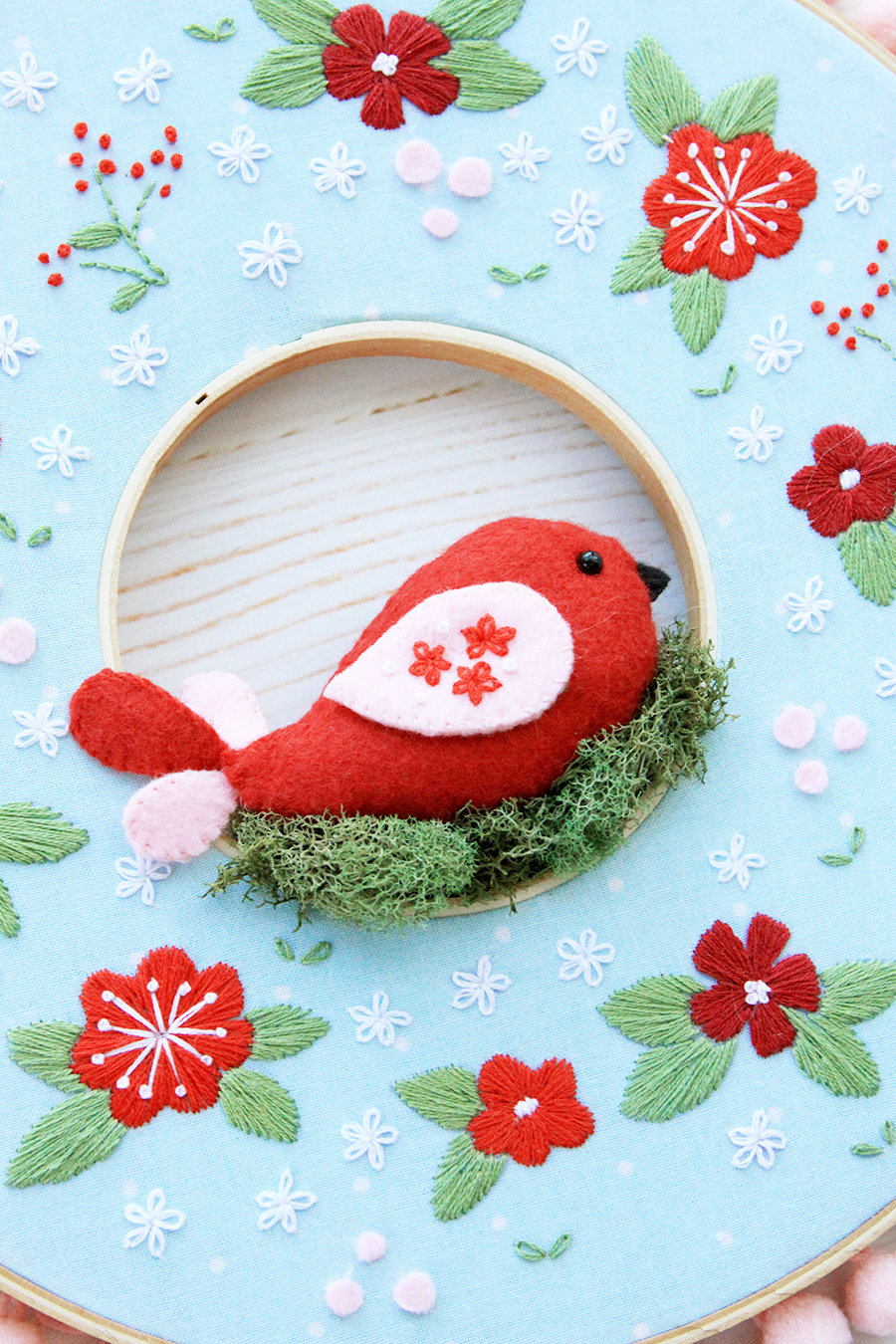 You can make your little bird any color you'd like. I wanted mine to blend with my red and pink flowers, but wouldn't a little blue bird be so cute too?! Or even a little yellow canary with a fun retro color scheme in the flowers and fabric!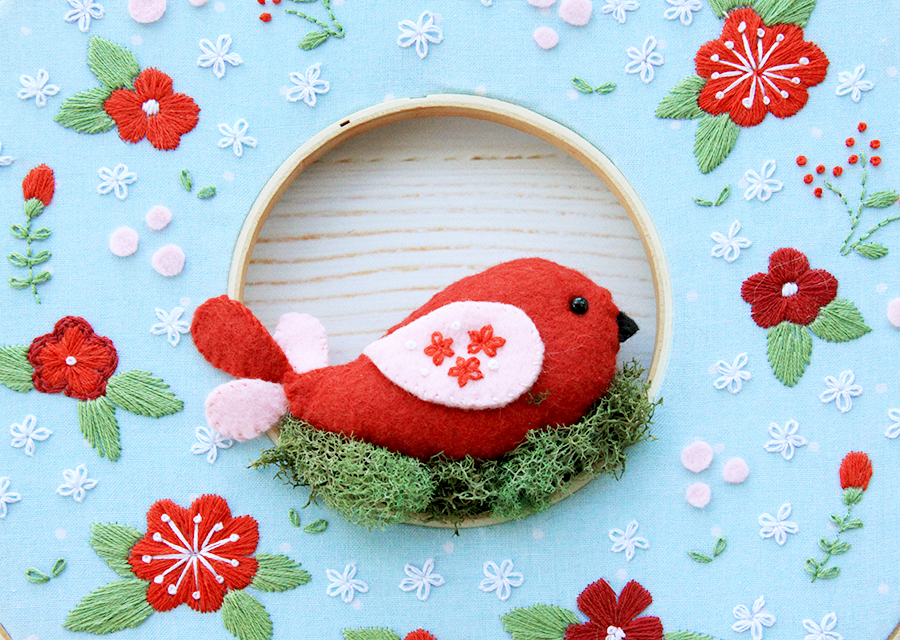 The flowers are a combination of satin stitches, french knots and lazy daisies. They're great for beginners to more experienced stitchers.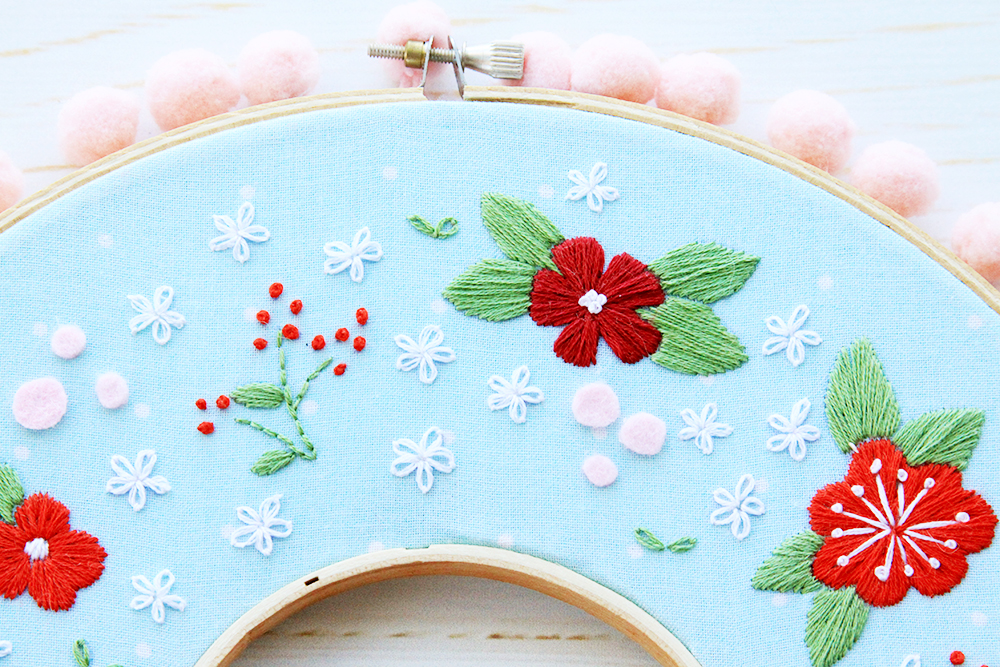 The pattern includes the layout for the design, all the info on stitching and a color guide, as well as instructions on how to create the wreath look and the felt bird in the center! You can find the Winter Floral Embroidery Hoop Wreath in my shop! The finished hoop is 10″.
This is also a great time to pick up a cute needle minder to stitch with! You can find the new Floral Globe and Hedgehog in the shop, along with the super popular camper, bicycle, flamingo and cat!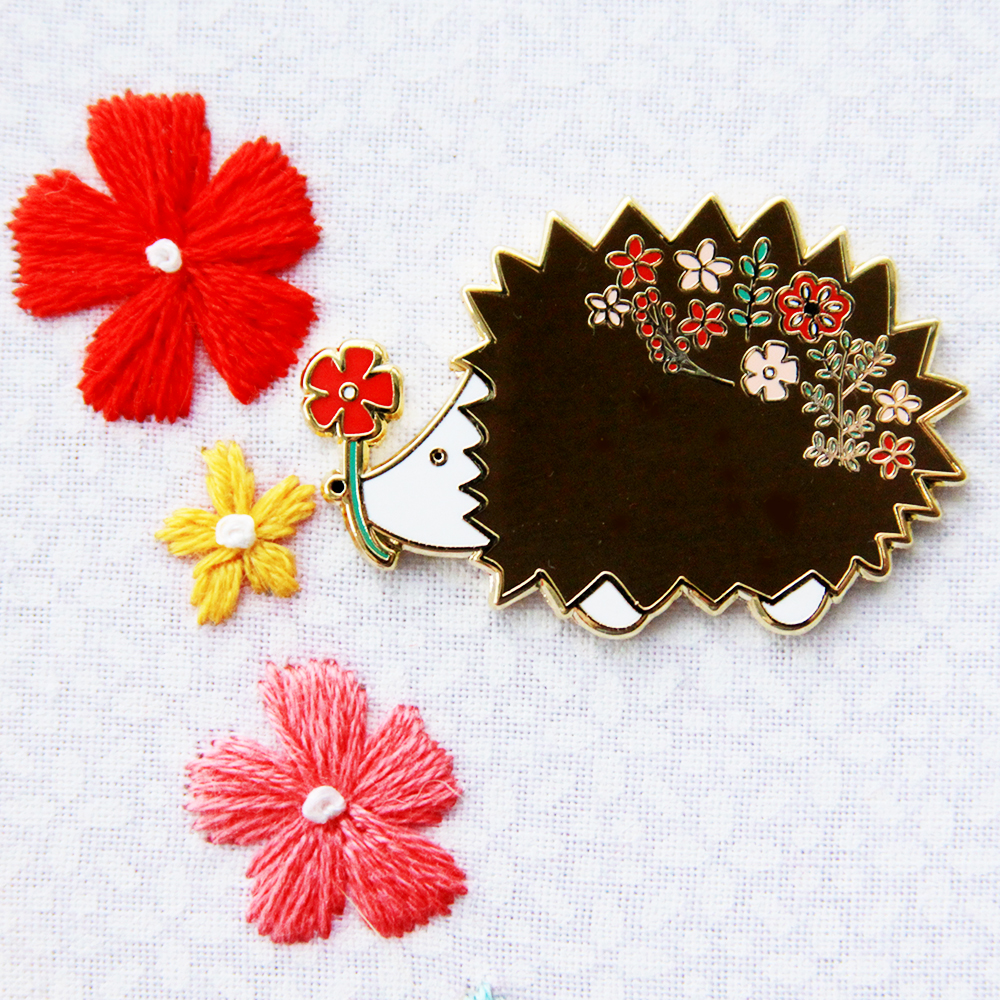 The camper and bicycle are also available as enamel pins! Wouldn't these be fun gifts or stocking stuffers?!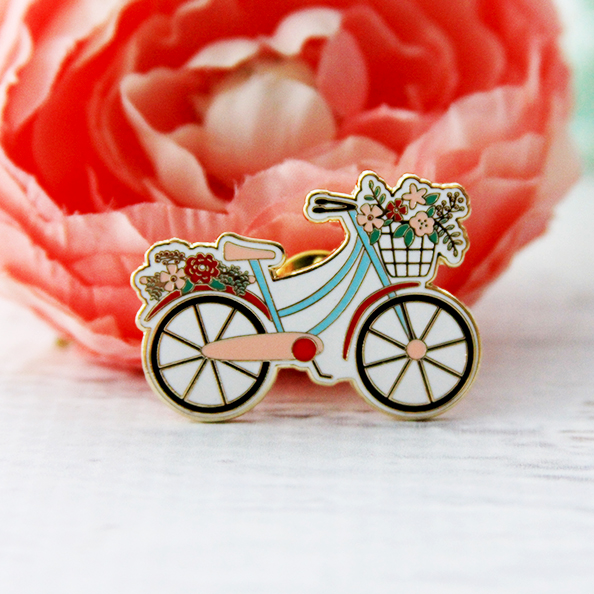 The shipping deadline for Christmas is December 20 so don't wait to get your orders in!
Thanks so much! I can't wait to see your versions of the Winter Floral Embroidery Hoop Wreath!