I love mini quilts – they are so fun and fast to make! This Watercolor Barn Mini Quilt was such a fun project to make up with this special watercolor painting in the center block!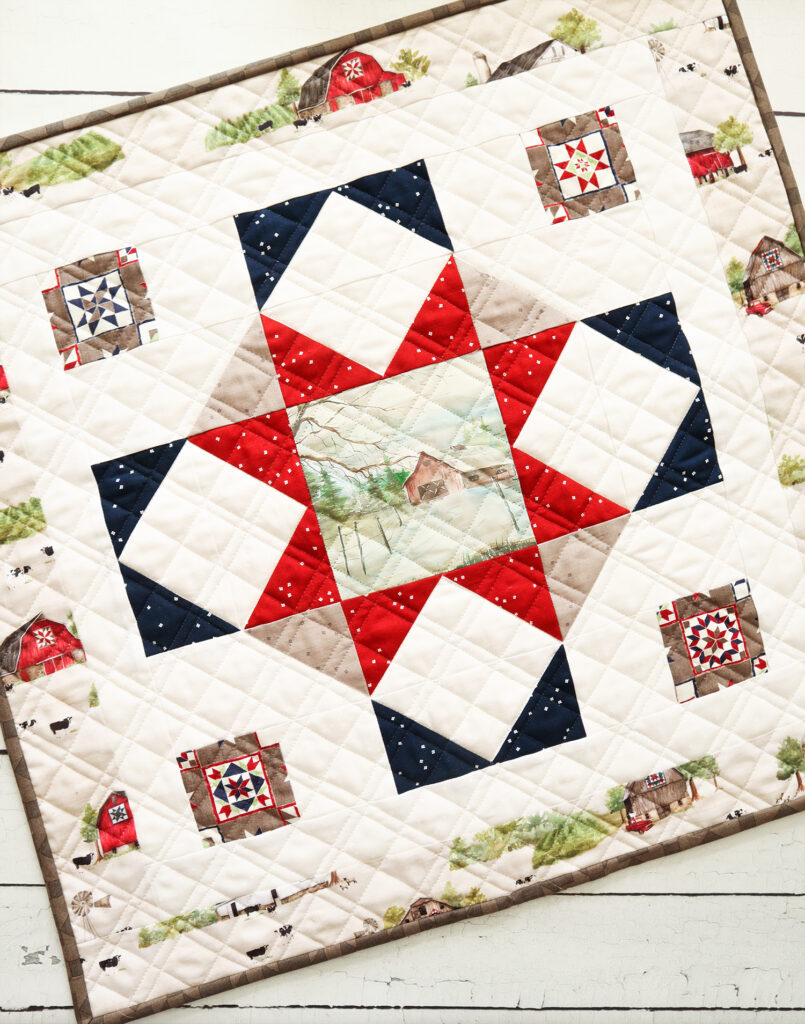 Isn't this a fun quilt? The center block of the quilt is a photograph of a watercolor painting by my Dad! He's an amazing artist and he has painted several paintings of barns, including the one in the center of the quilt.! When he and my Mom are here in Tennessee, we love to drive around the back roads and hunt up cool old barns. It's one of my favorite things. I wanted to make them up this mini quilt as a reminder of all our fun adventures. :)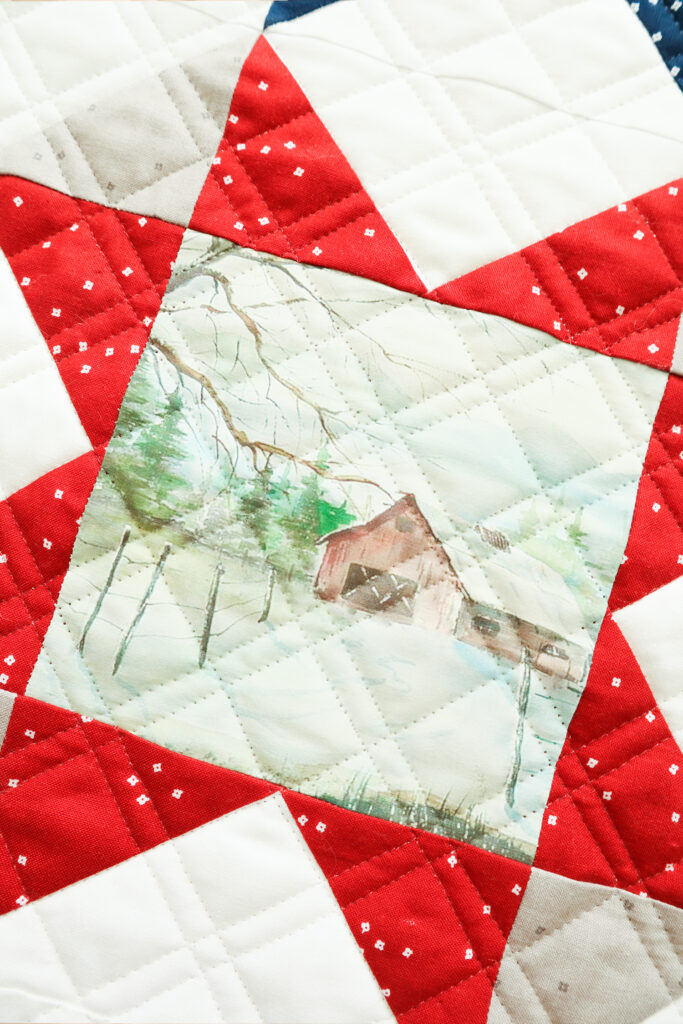 Have you ever printed on fabric? It's so easy! I used the EQ Printable fabric sheets from Fat Quarter Shop! I sized down my photo of the painting and printed it on the sheet with the instructions in the package. I love that the sheets are easy to sew on and you don't have to add anything to make them colorfast.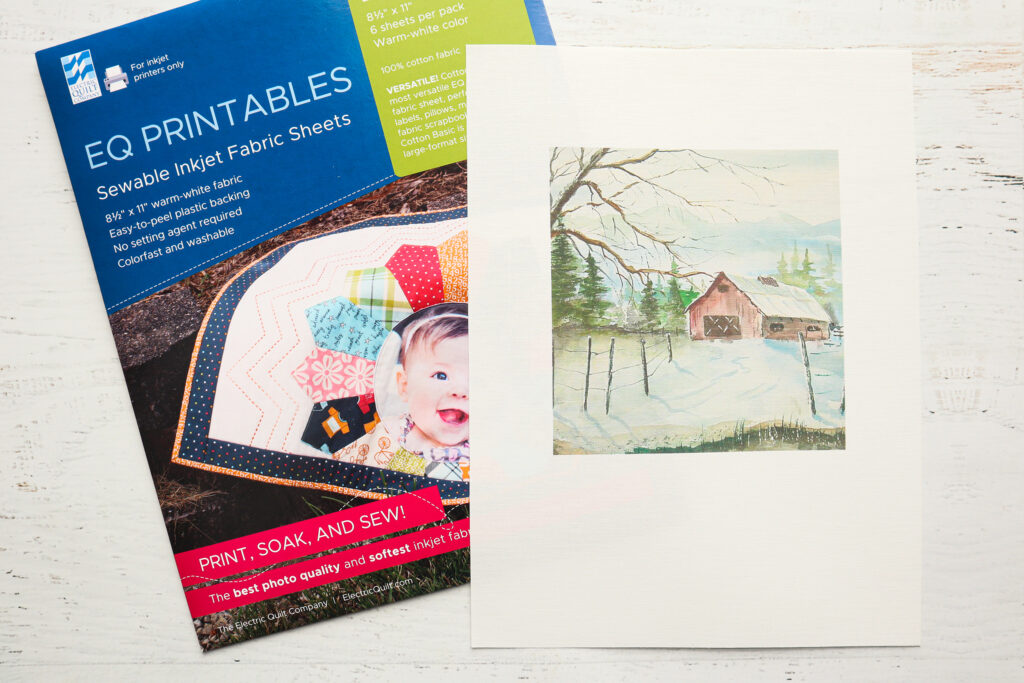 For my mini quilt I used Barn Quilt fabrics from Tara Reed and Blossom from Christopher Thompson. I thought they went great with my Dad's painting!
Watercolor Barn Mini Quilt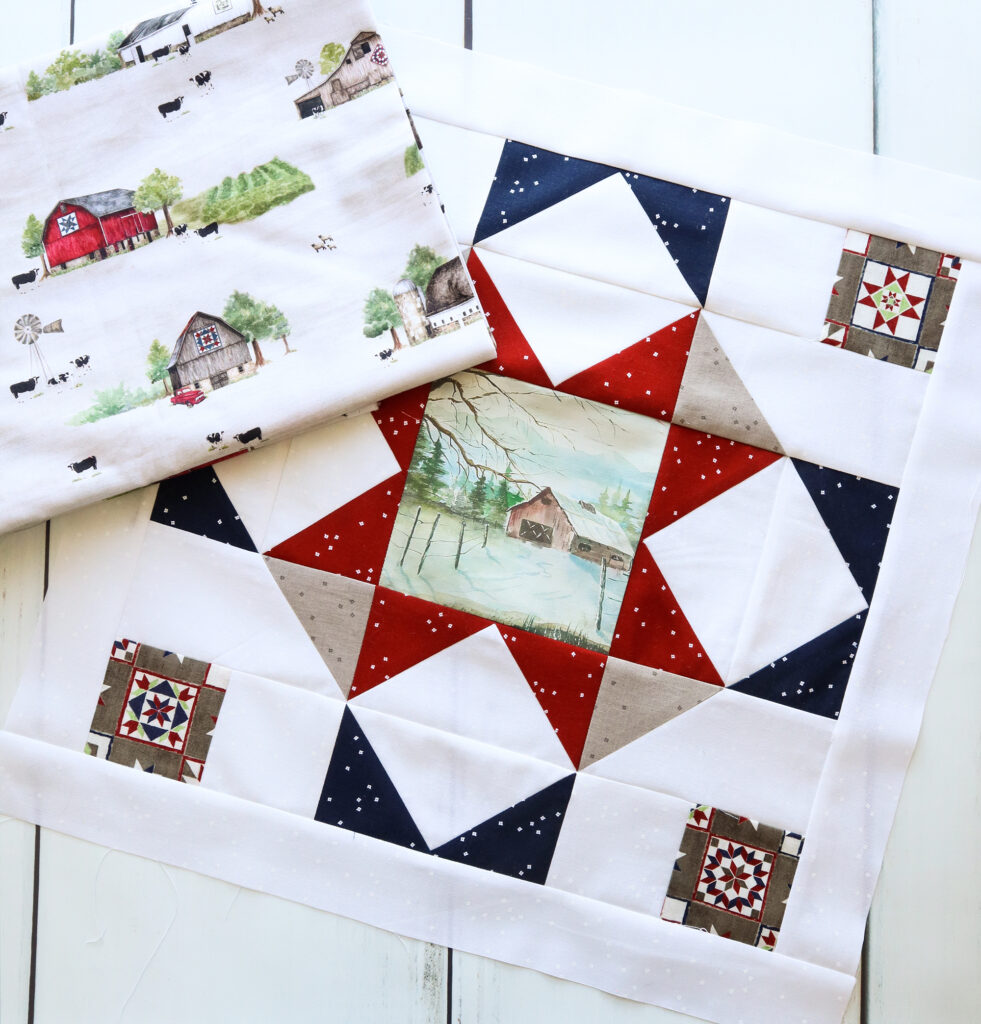 This block is so fun to put together! You can download the free instructions here!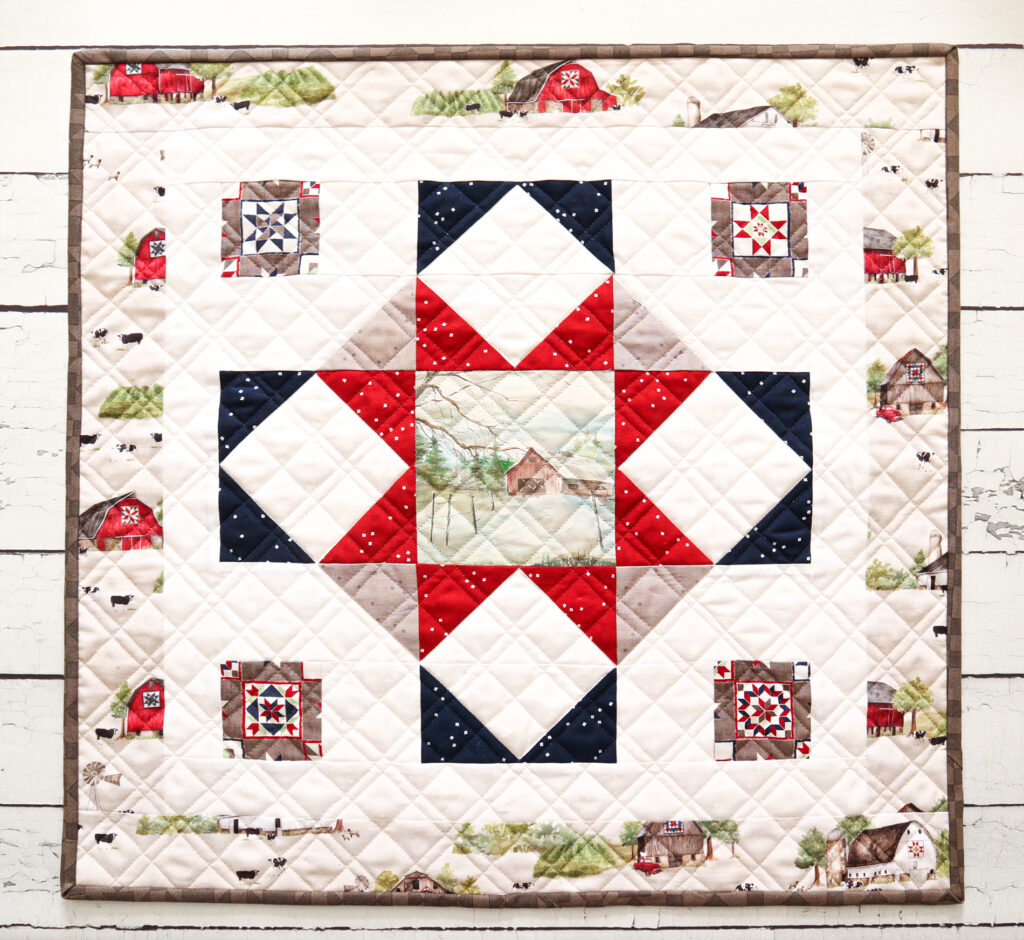 This quilt would be great with any photo or painting in the center block. You could also use small images in the corner blocks as well for a fun look. I think the block would make a great pillow as well!