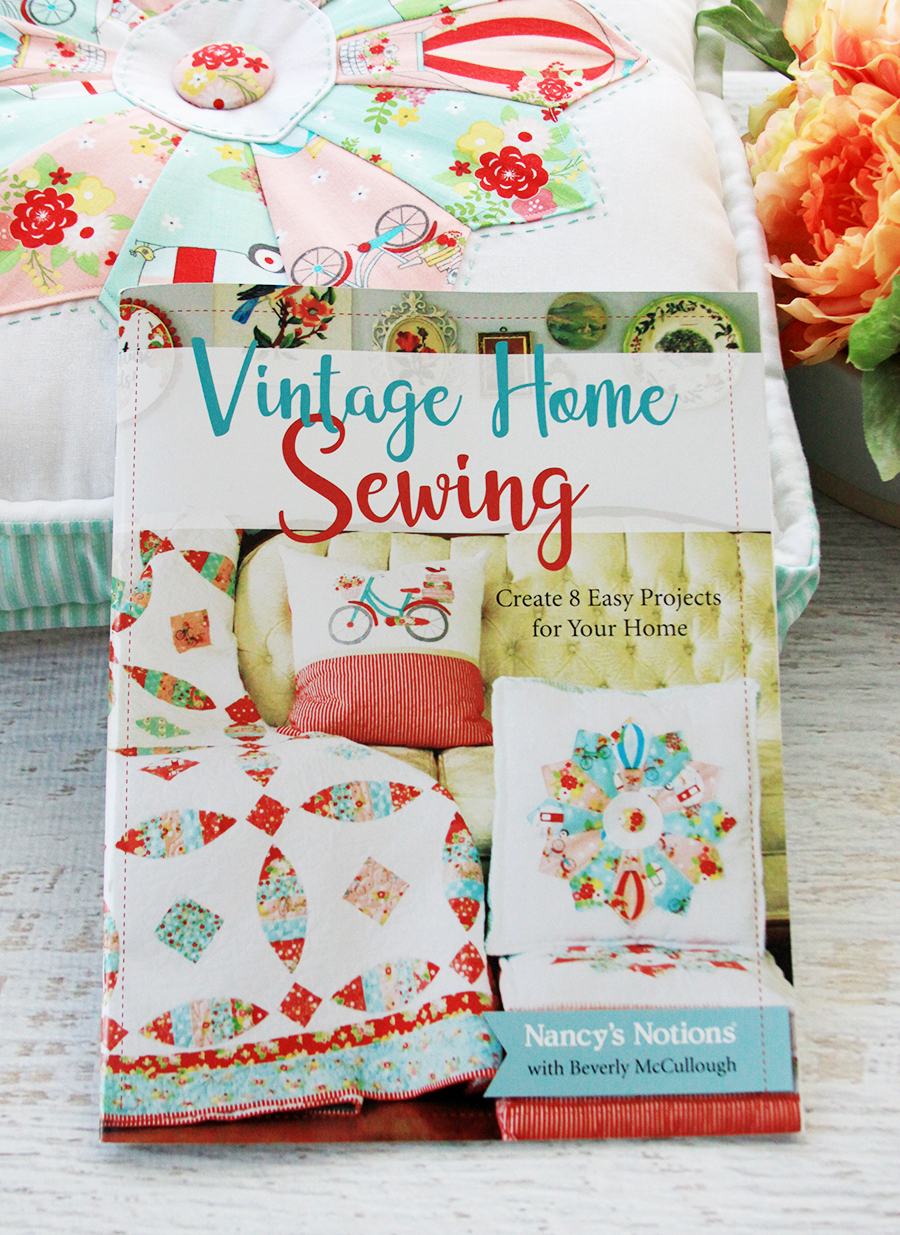 I am so excited to be able to share a project I've been working on for the past year!! I've partnered with Nancy's Notions and written this fun new book, Vintage Home Sewing!
It's a collection of 8 sewing projects that have a fun and colorful style! And while the book is titled Vintage Home Sewing, I think the projects are great for any style of home. I even show you a different colorway for each project so you can get other ideas for how the projects look!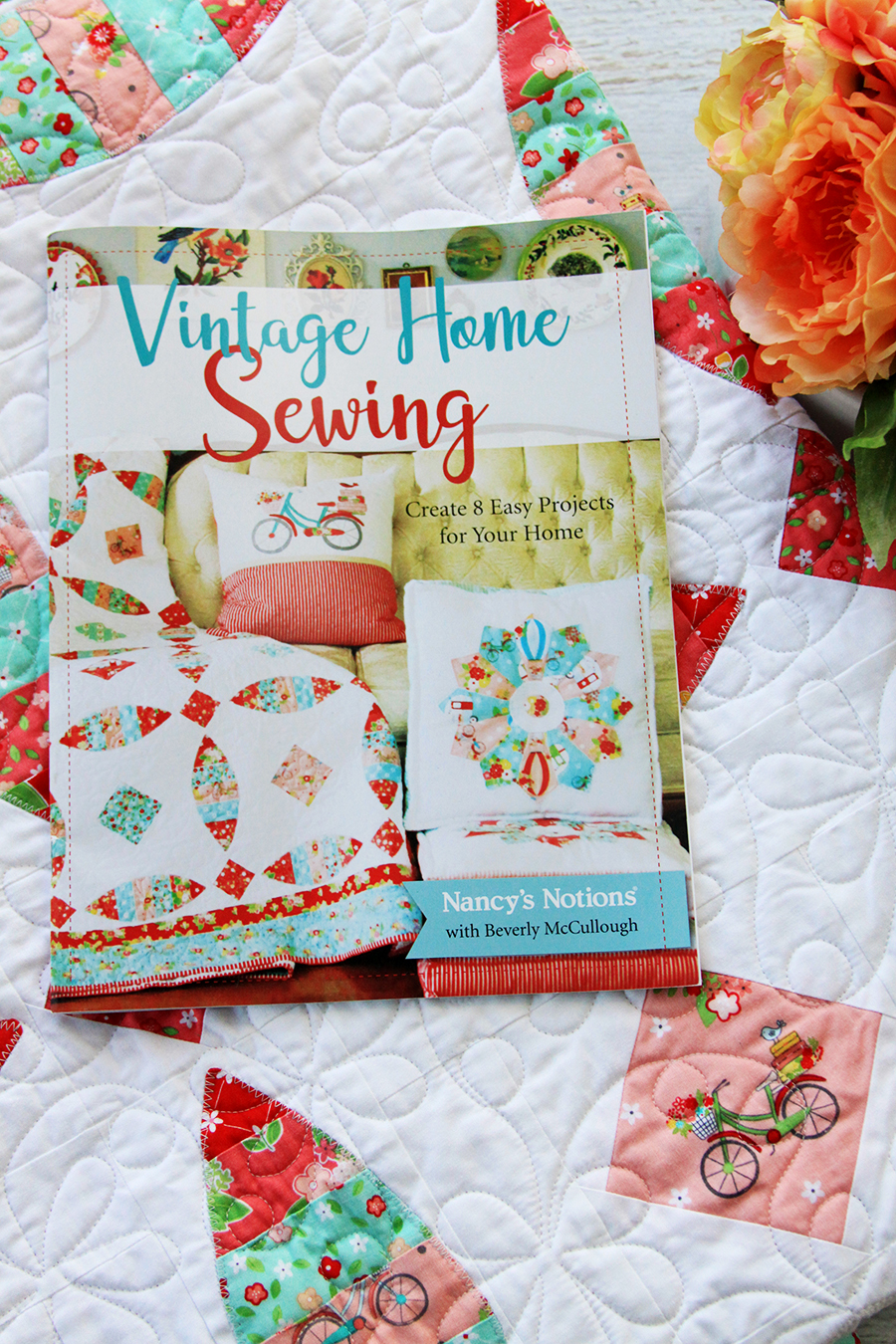 The projects range in timing and skill from simple hexie coasters to the Rings and Diamonds quilt. There are sewing and embroidery projects too! All the fabrics in the book are Riley Blake Designs fabrics. For the main projects I used Vintage Adventure and the second set of each project has more of a farmhouse feel! Let me show you a few!
These little box pouches are so fun and scrappy! They are a great way to use up small amounts of fabric and I love how they look with the lace zipper. They would be super cute with a regular zipper though – or what about gold?! So many fun options!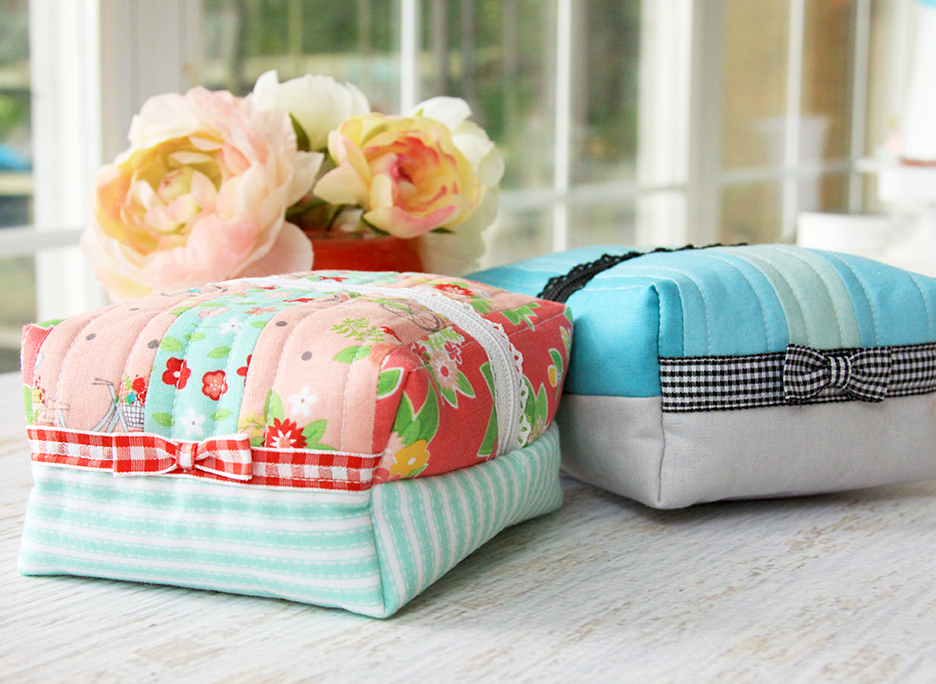 The Daisy Bouquet Dishtowel is a cute mix of machine and hand embroidery and you can really have fun mixing it up with different fabrics and colors!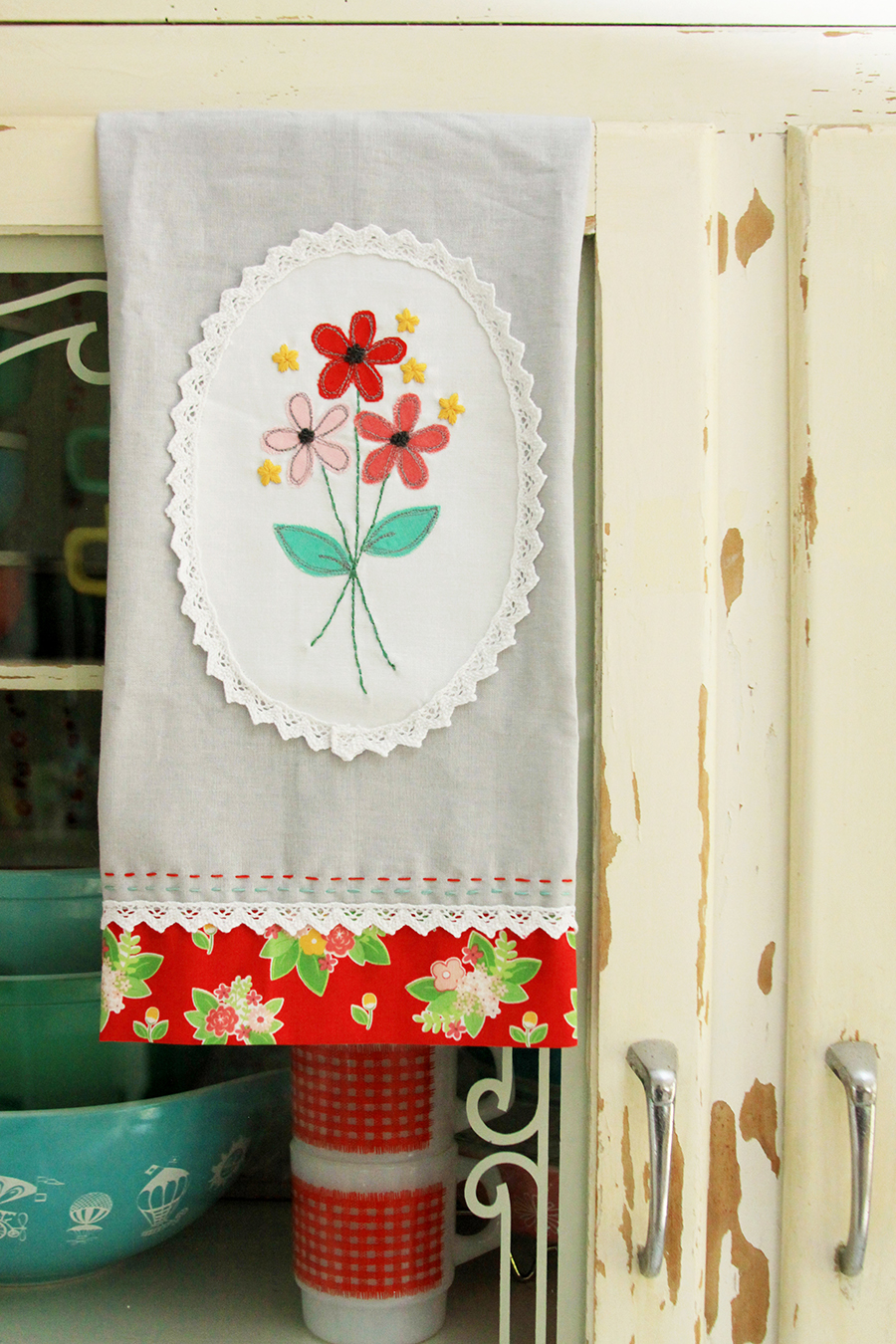 One of my favorite projects in the book are these Dresden floor pillows! They are so fun to sew up. I loved how the stitching in the sides gives them a really textured look.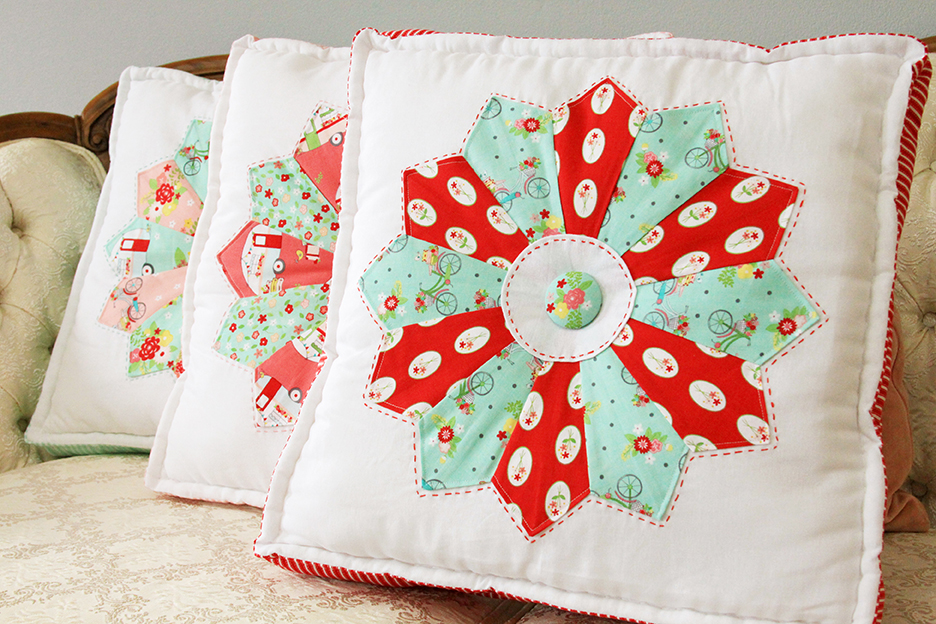 Aren't they so cute all stacked up?!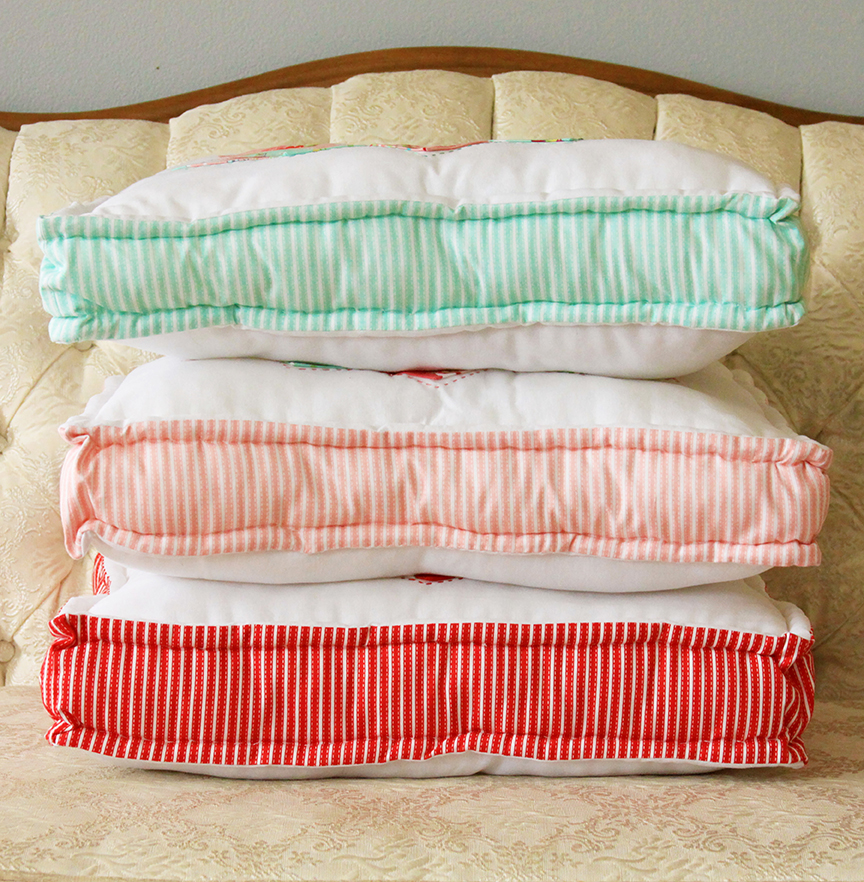 And I have to show off the Diamonds and Rings quilt in the book! It's my take on a wedding ring quilt – but it's so much faster – and no piecing curves!!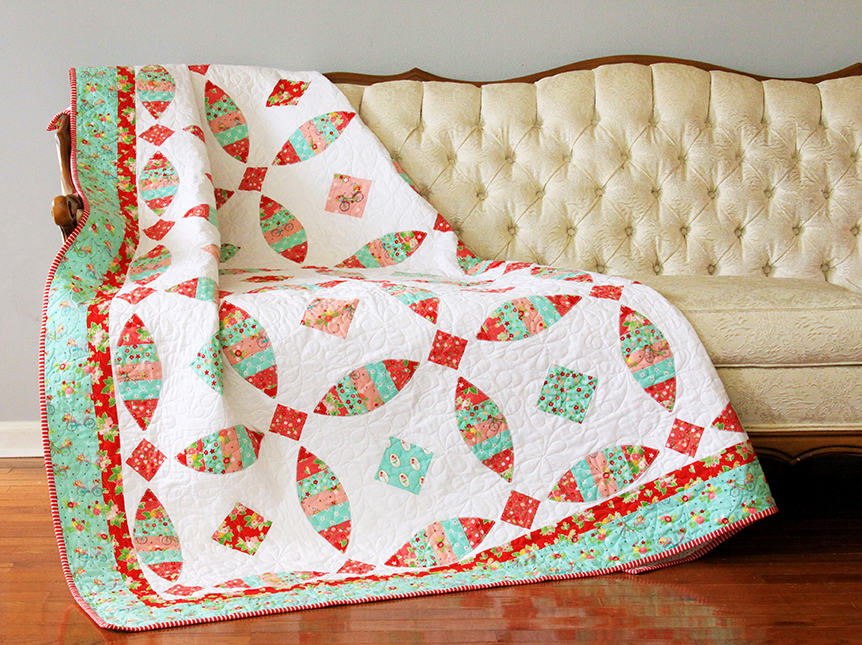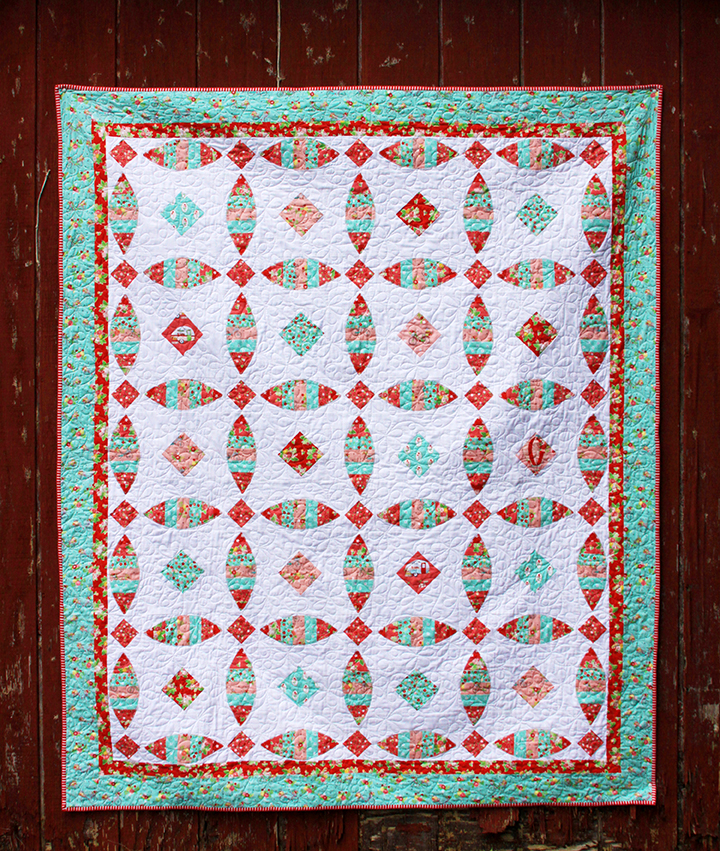 I had so much fun putting together projects for this book and I can't wait to hear what you think of it!
You can purchase the book exclusively from Nancy's Notions! It's a great price too – only $9.99! That's the cost of one quilt pattern – and you get that plus seven more projects in the book!
Nancy's Notions also has some kits for a few of the projects in the book as well as Vintage Adventure fabric so you can recreate the projects just as they are in the book if you'd like!
I'll be kicking off a fun book tour next week with some amazing sewing friends. I am so looking forward to introducing them to you all so make sure you check back next week for that!