Have you seen the cute mini planters with faces around? I've been dying to make some so I pulled out my craft supplies and made these cute and sweet and simple DIY Sleepy Kitten Planters this week!
Don't they have the cutest little faces? I added some little decorative things around the bases too – scallops, polkadots and little flowers. I love how they look with these tiny succulents in them. These are real but if you can't keep plants alive (raising my own hand here) then you could totally pop in some little faux succulents. I won't tell.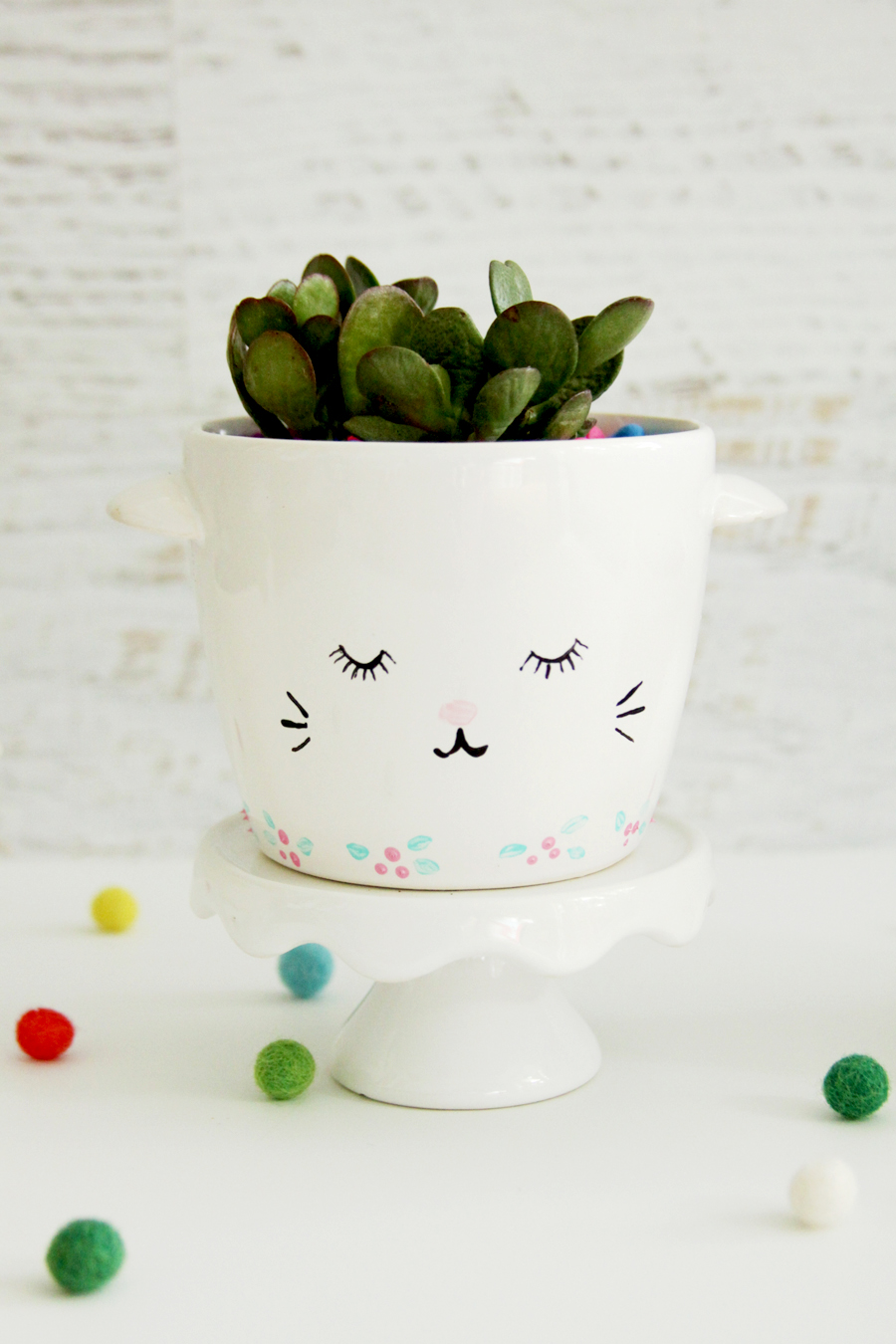 I made mine little kittens but you could easily make yours into another animal or just a regular face. They are super simple to paint!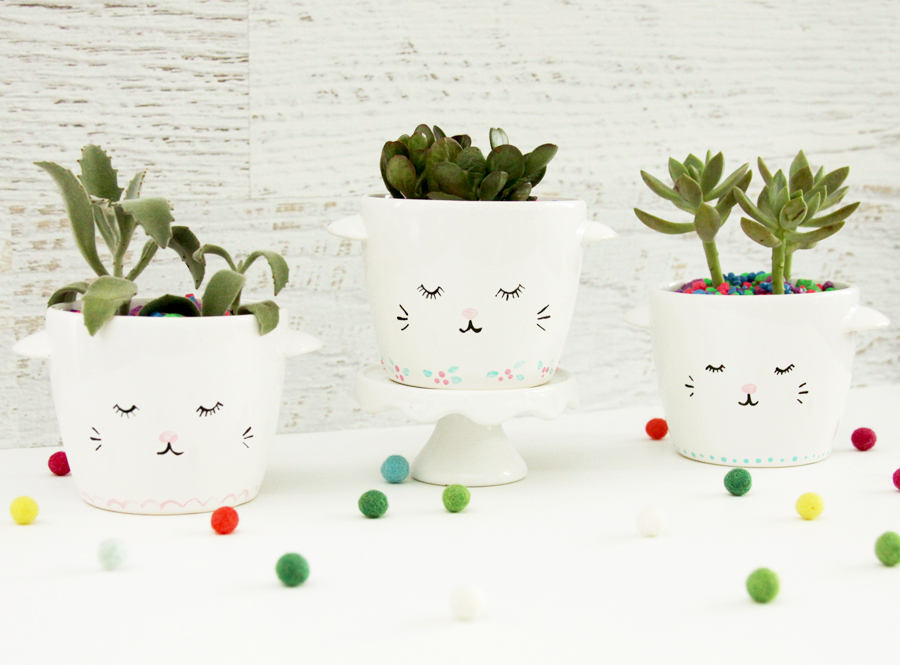 Sweet and Simple DIY Sleepy Kitten Planters
MATERIALS: (contains affiliate links)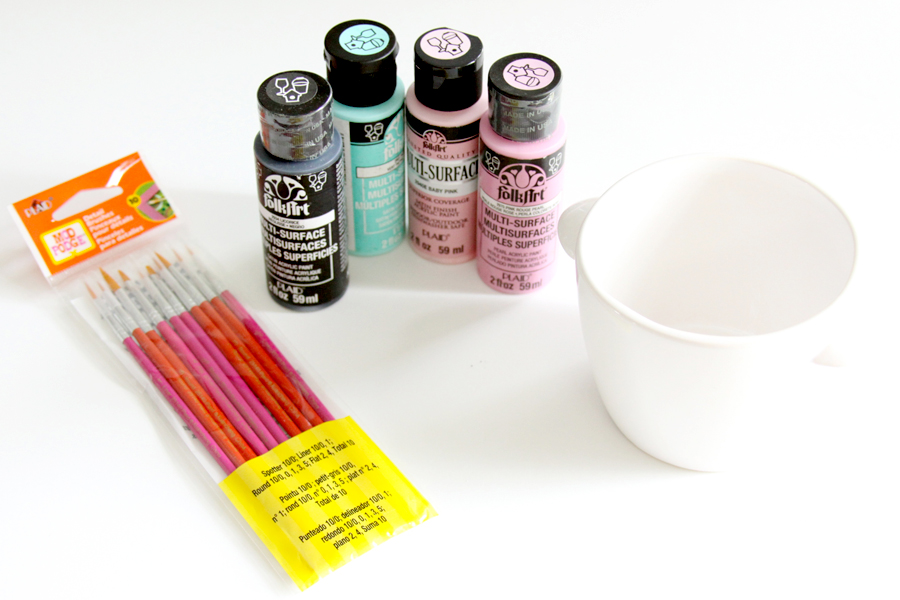 This multi surface paint is great because it can be used on glass or ceramics – you just need to let it cure or bake it and you don't have to worry about it washing off!
Use a fine brush to paint on the face details. I did little closed eyes with lashes and a little kitten mouth to start with.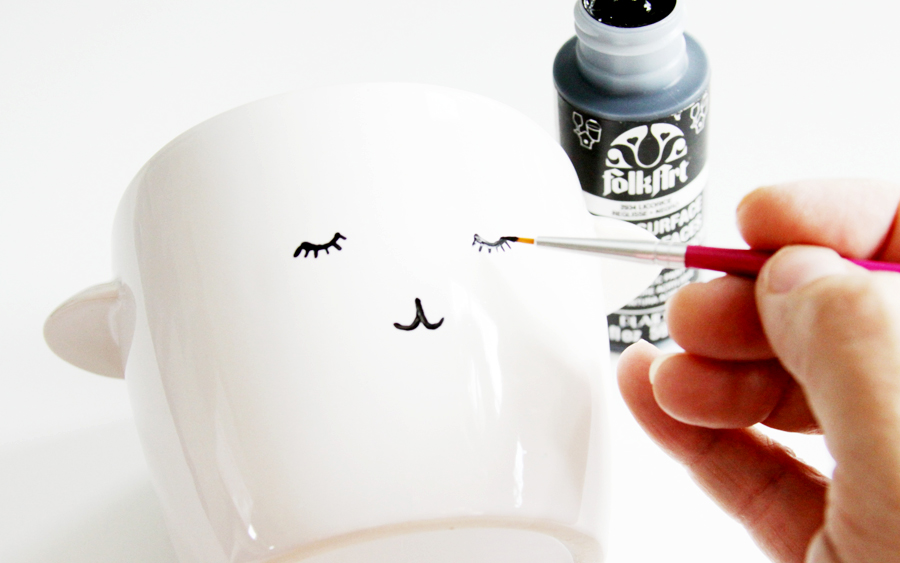 Add more details to the face like little whiskers and a pink nose.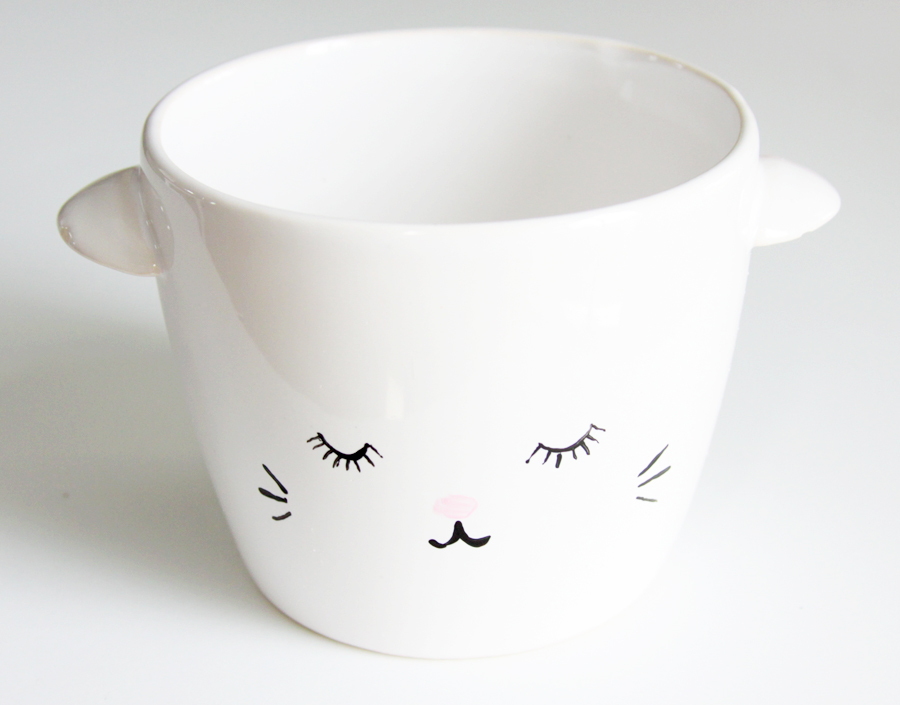 Paint on some details around the base of the planters – I added little scallops, flowers and dots. The dots are super easy to do with the opposite end of a paint brush. Just dab the end of the brush in paint and dot the paint onto the surface of the planter.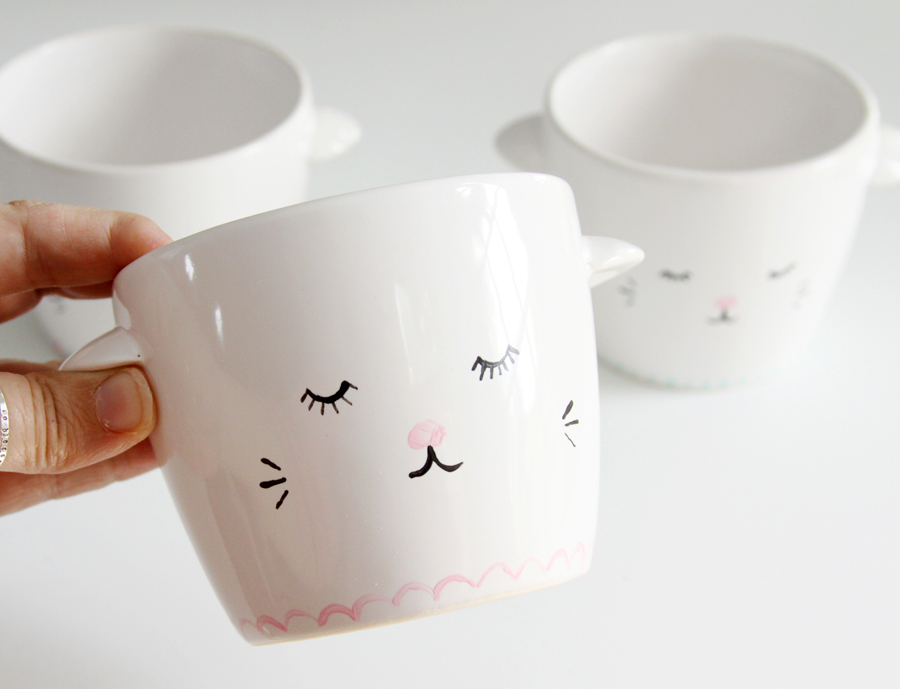 Follow the instructions for curing the paint. It dries pretty quickly so you could add your plants once it's dry to the touch. As long as you don't get the outside wet you can do the air cure for 21 days. If you think the outside of the planters will get wet, I recommend baking the planters to cure them.
Now you can plant your little flowers or succulents. I topped mine off with some little bright stones to add a little more color. I just love how they turned out!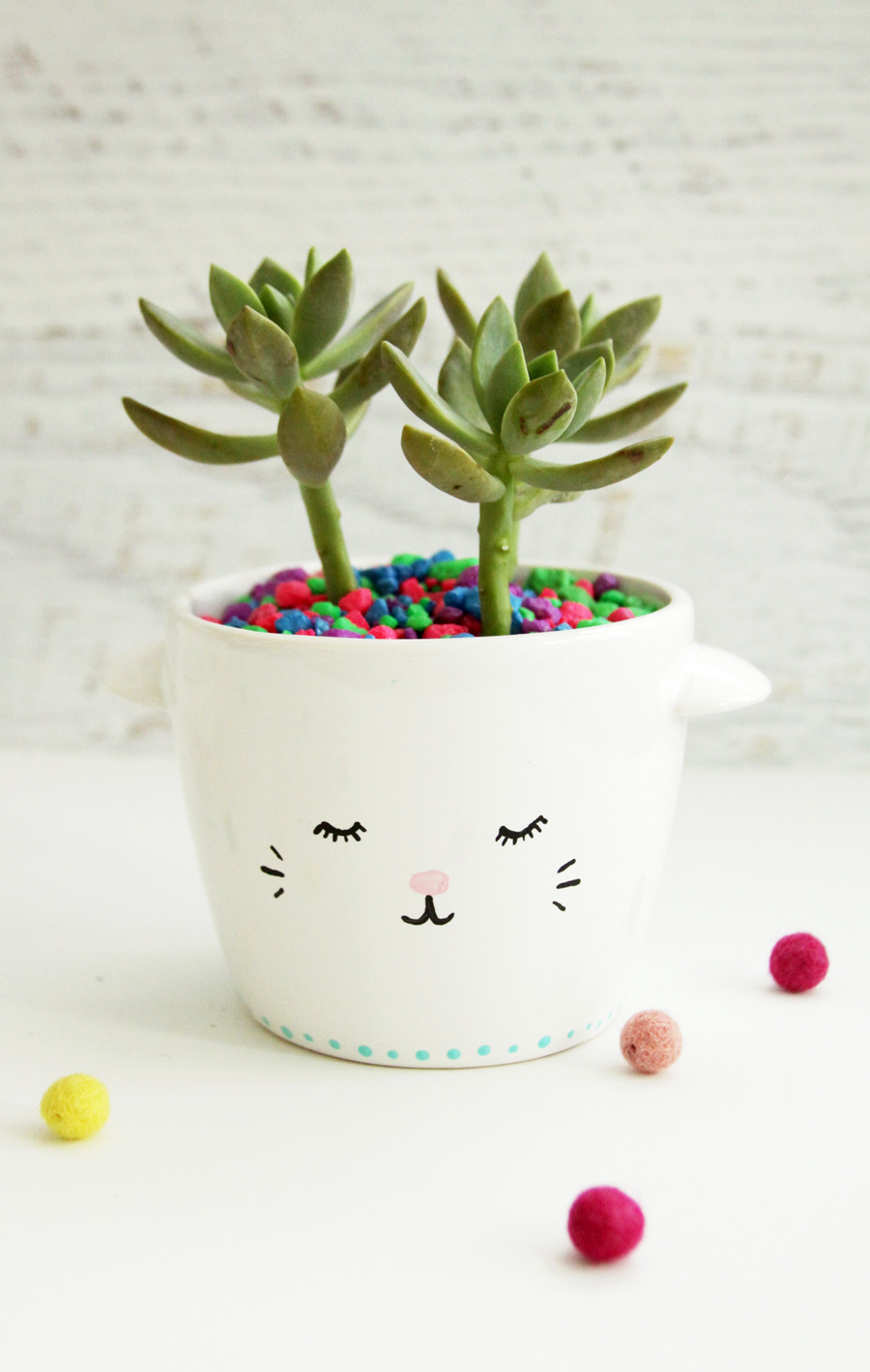 You might also enjoy
Easy DIY Barnwood Hanging Planter