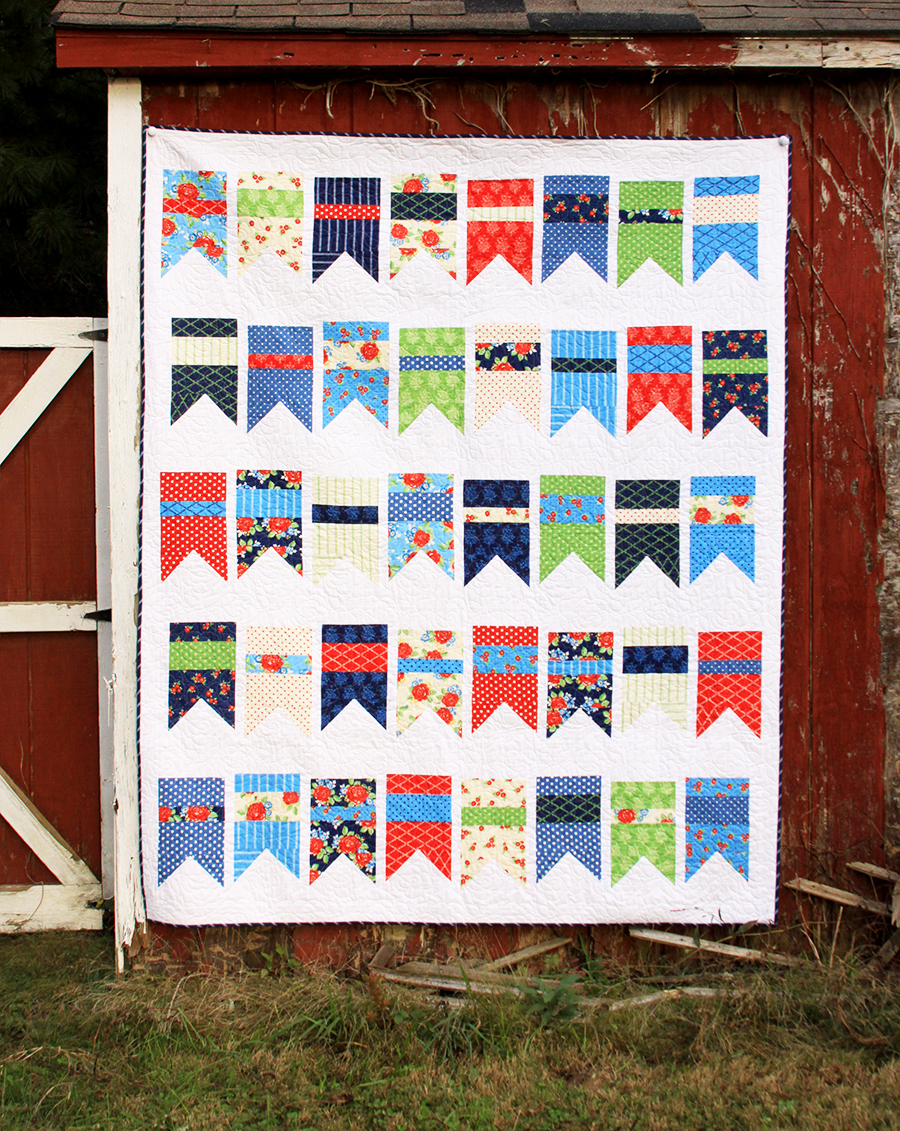 If you haven't come across the newest fabric line from Amanda Herring and Penny Rose Fabrics – Harry and Alice – I can't wait to show it to you!! It is such a gorgeous combination of florals, dots and the cutest little ticking prints! I just fell in love with it and I'm so excited with how this Summer Bunting quilt turned out with it.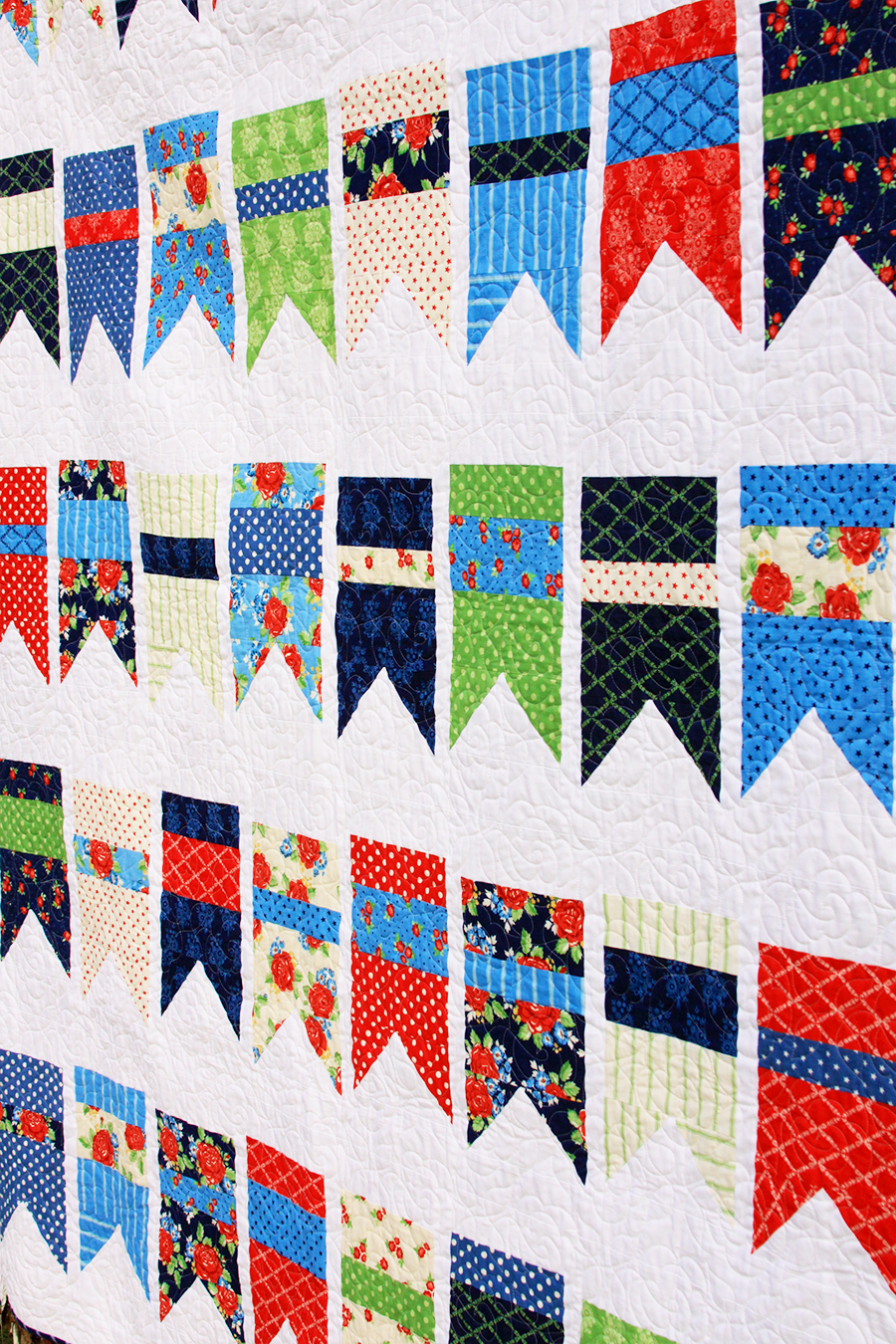 Aren't those prints great?! I love how they have almost a preppy look to them. And I'm a sucker for ticking prints! They're so vintagey and cute.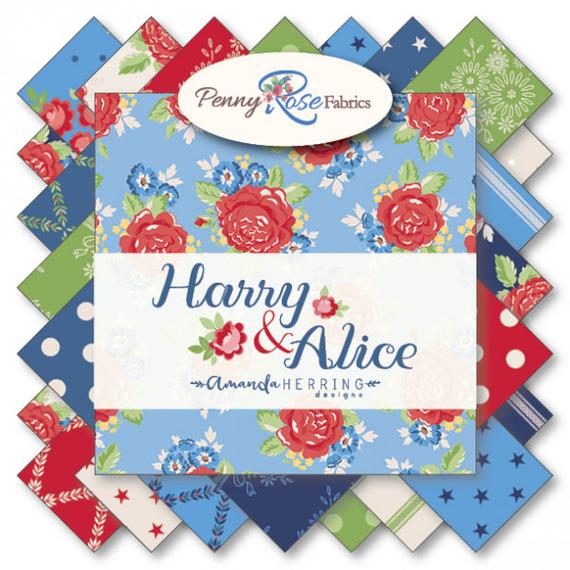 When I initially saw the fabric collection I knew that I wanted to make up a quilt. I've been wanting to make up Amy Smart's (Diary of a Quilter) Summer Bunting Quilt pattern and Harry and Alice worked so perfectly – it was a match made in heaven! I had a blast mixing and matching my fabrics for the pennants.
This quilt pattern is so pretty and it's perfect for beginners too! It's such a great way to show off your favorite prints in a collection too since the pennants are so big. You can really see the designs and have fun putting them together!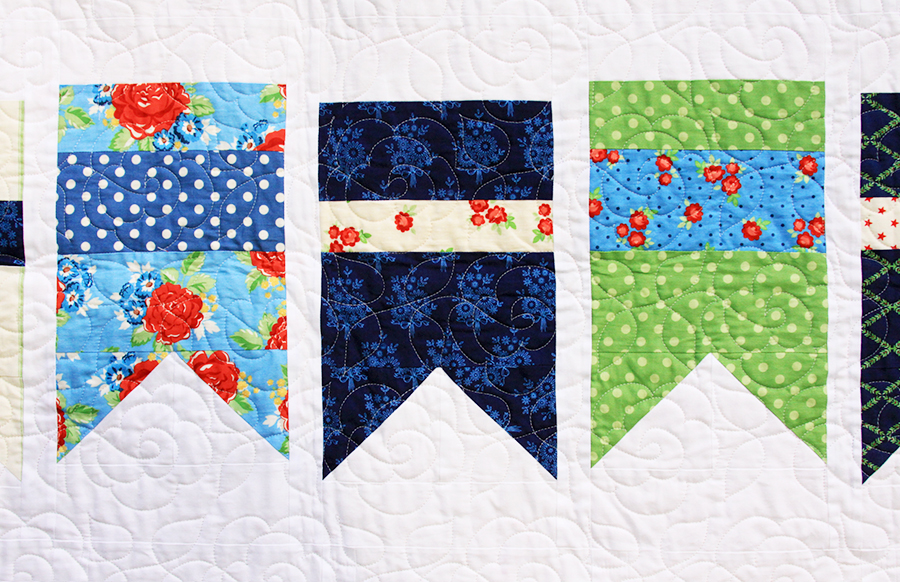 The quilt was quilted by my go-to gal for quilting – Julie's Longarm Quilting. I chose this big rose pattern to use – I think it looks so perfect with the main rose print in the line!
For the back I bought the main rose print with the cream background. Aren't those big flowers gorgeous?! And for the binding I chose the blue ticking stripe and cut it on the bias.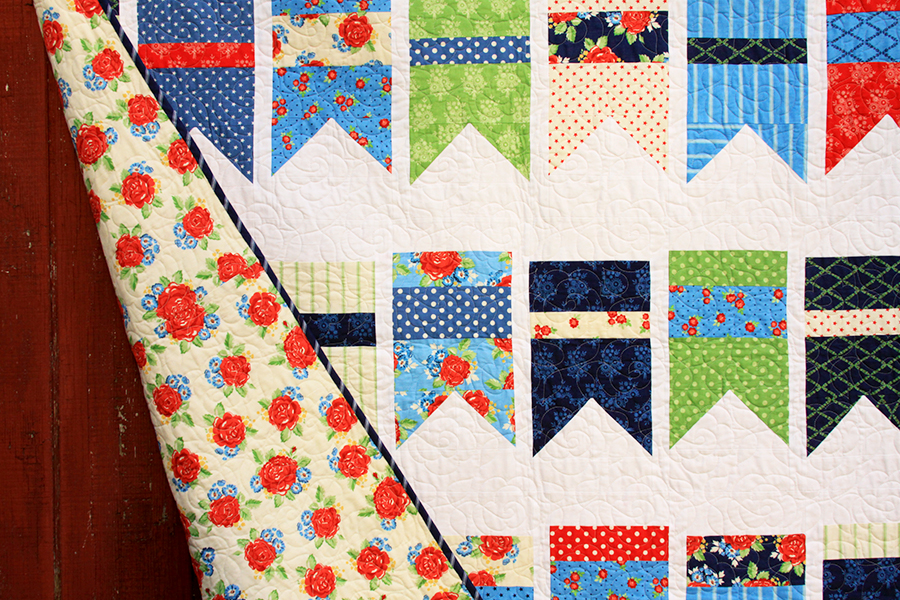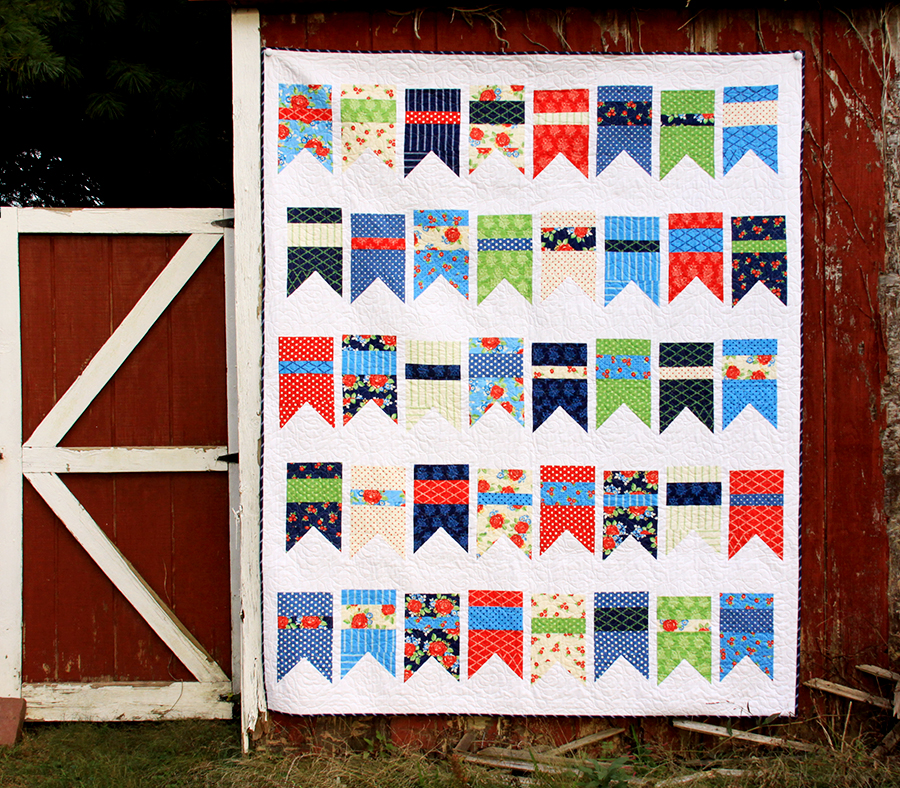 You can find Harry and Alice at quilt and online shops and you can see more projects at the Riley Blake Designs blog!