I'm super excited to be sharing another new quilt pattern I designed to go along with Christmas Adventure fabric! This Holly Jolly Wreath Quilt is so fun to sew and it's precut-friendly!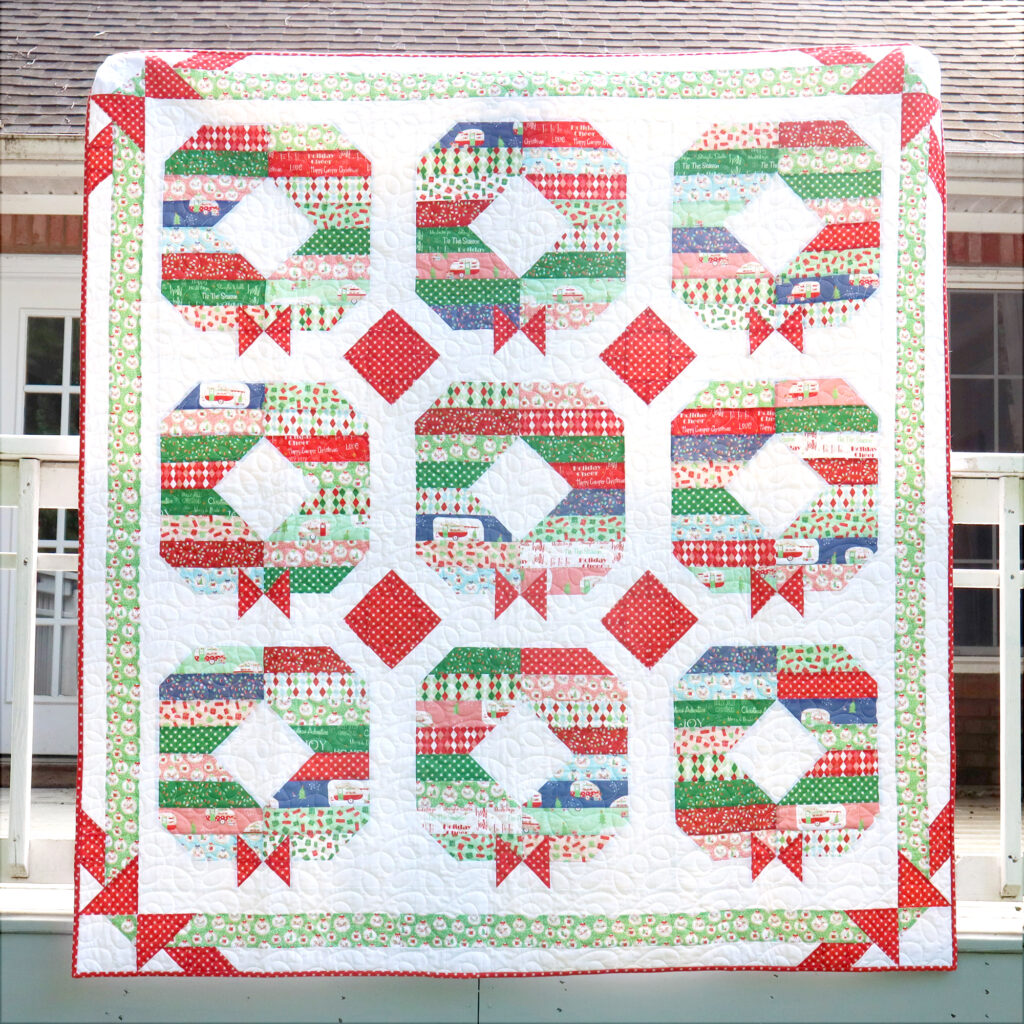 This Holly Jolly Wreath Quilt is made up of big wreath quilt blocks and it's surrounded by a sweet ribbon and bow border! The pattern also comes with bonus instructions for a cute matching pillow – including that fun ribbon border!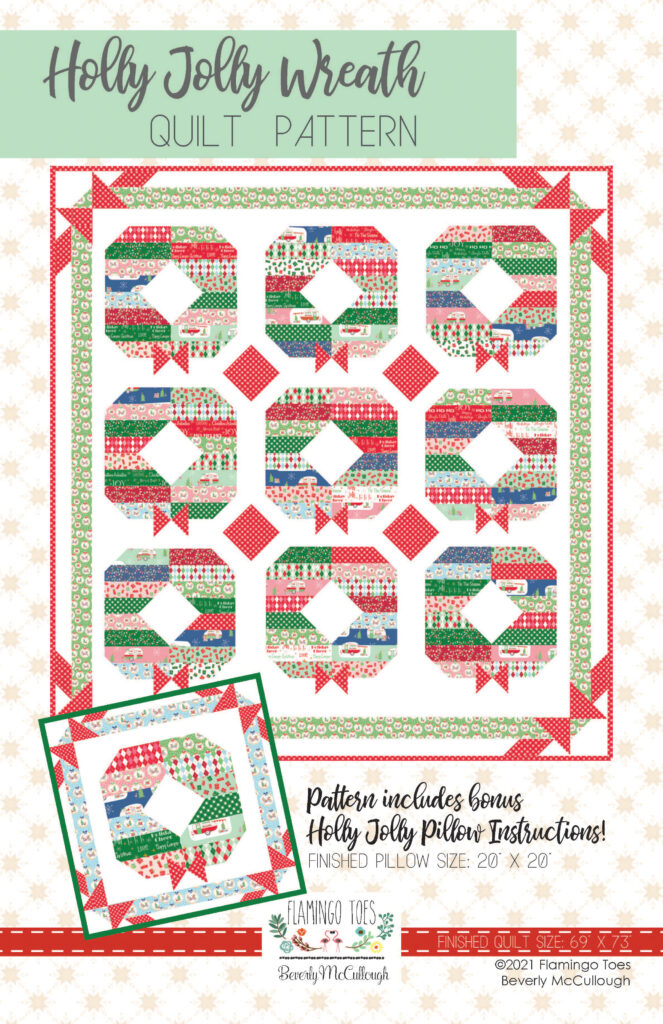 This quilt pattern is precut friendly too – I designed it for 2 1/2″ strips so a Rolie Polie will be perfect for it! The fabric strips give the wreath a sweet, scrappy look that I love.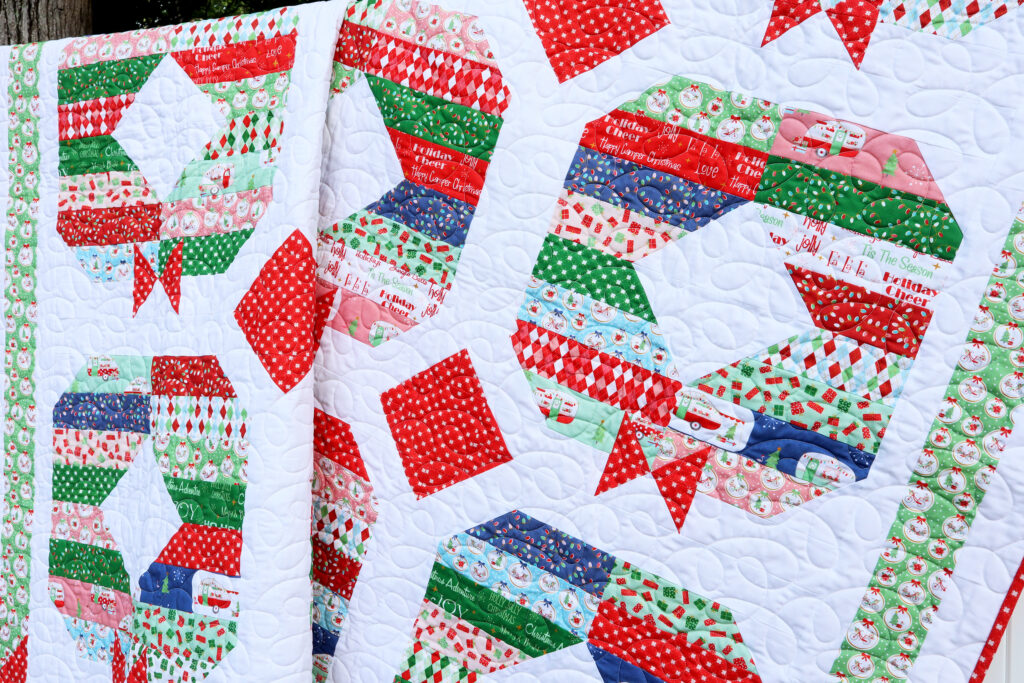 I've sewn this version up in Christmas Adventure fabric but I already have another version planned – this time in Halloween fabric! One of my favorite things about this pattern is that it doesn't have to be just a Christmas pattern – any holiday will work great! I'm thinking after the Halloween version I might need a Spring version and a Patriotic version too!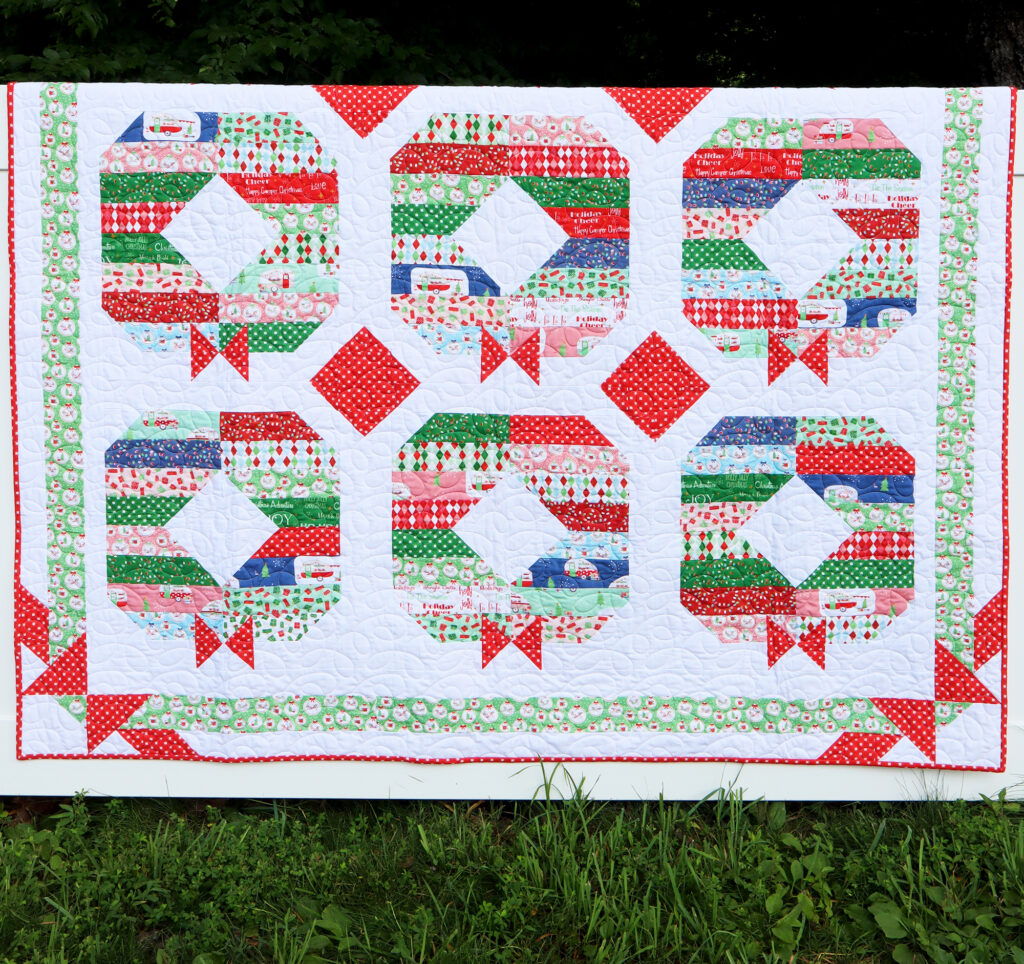 You can find both the Paper and PDF versions of the pattern in the shop now, along with the other two new Christmas Adventure quilt patterns!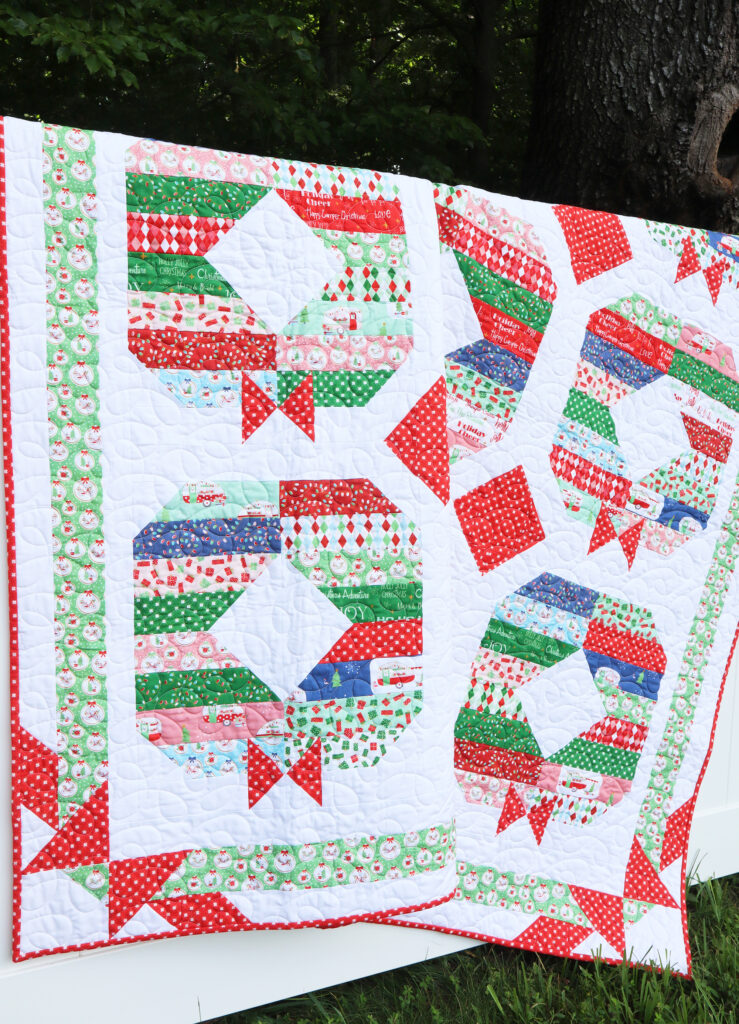 The little ribbon and bow border is so fun. I love the way it frames those wreath blocks!
I can't wait to see your versions of this quilt pattern! You can share them with the hashtag #hollyjollywreathquilt. If you check out the hashtag on Instagram you can see my amazing tester's versions!