It is time for the Simply Jelly Roll Sew Along Week 4 – this week we are making the Brioche and Pumpernickel Blocks!
I'm joining in with the Fat Quarter Shop Simply Jelly Roll Sew Along and we're making a fabulous sampler with the blocks from the Simply Jelly Roll Book. I am having so much fun with these blocks – every week the blocks make me want to make up a whole quilt with them!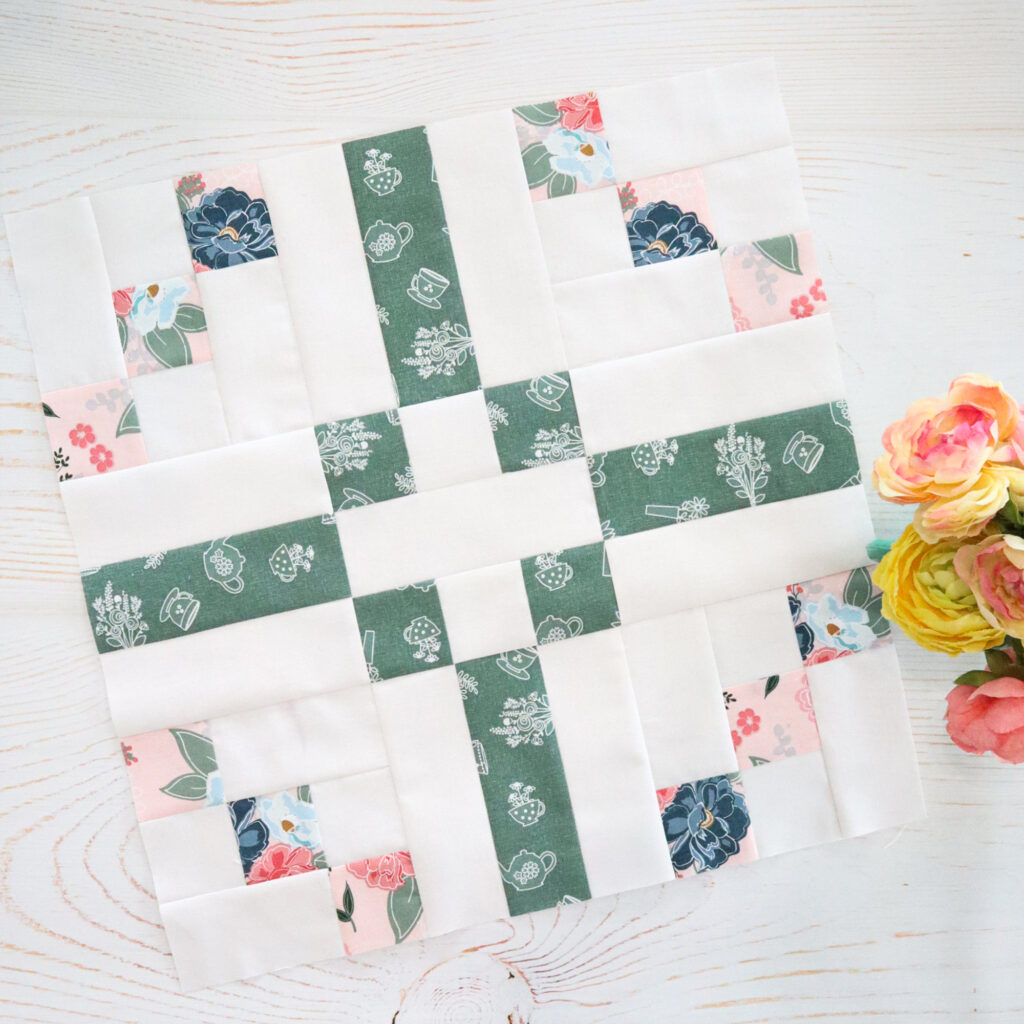 I am sewing along with my Afternoon Tea collection that is arriving in stores this month! It's been really fun choosing fabrics for each block, I can't wait to see them all come together.
We have three more weeks in the sew along so there is still plenty of time to join in with the sew along. You can find the book at fat quarter shop and you can also sign up to be notified for when Afternoon Tea arrives in the shop!
This is the Brioche Block – I made mine with pinks and navy prints!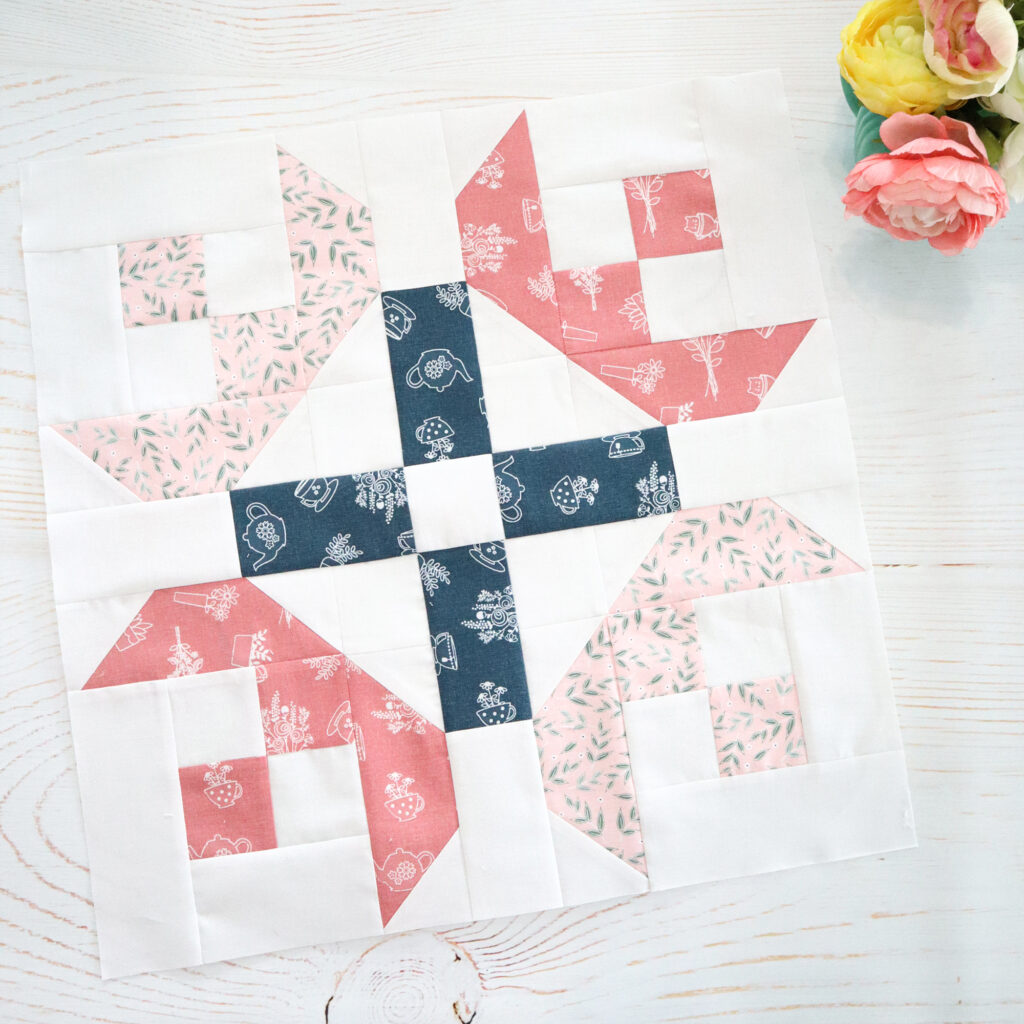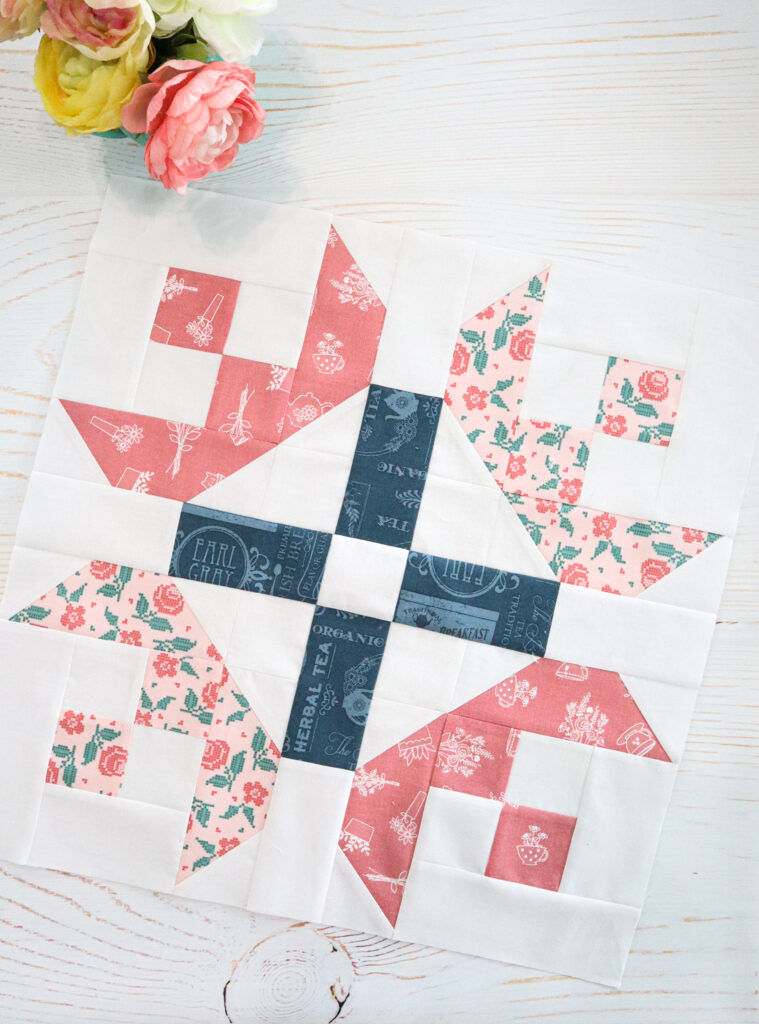 This is the Pumpernickle Block and I made this one with greens and pinks!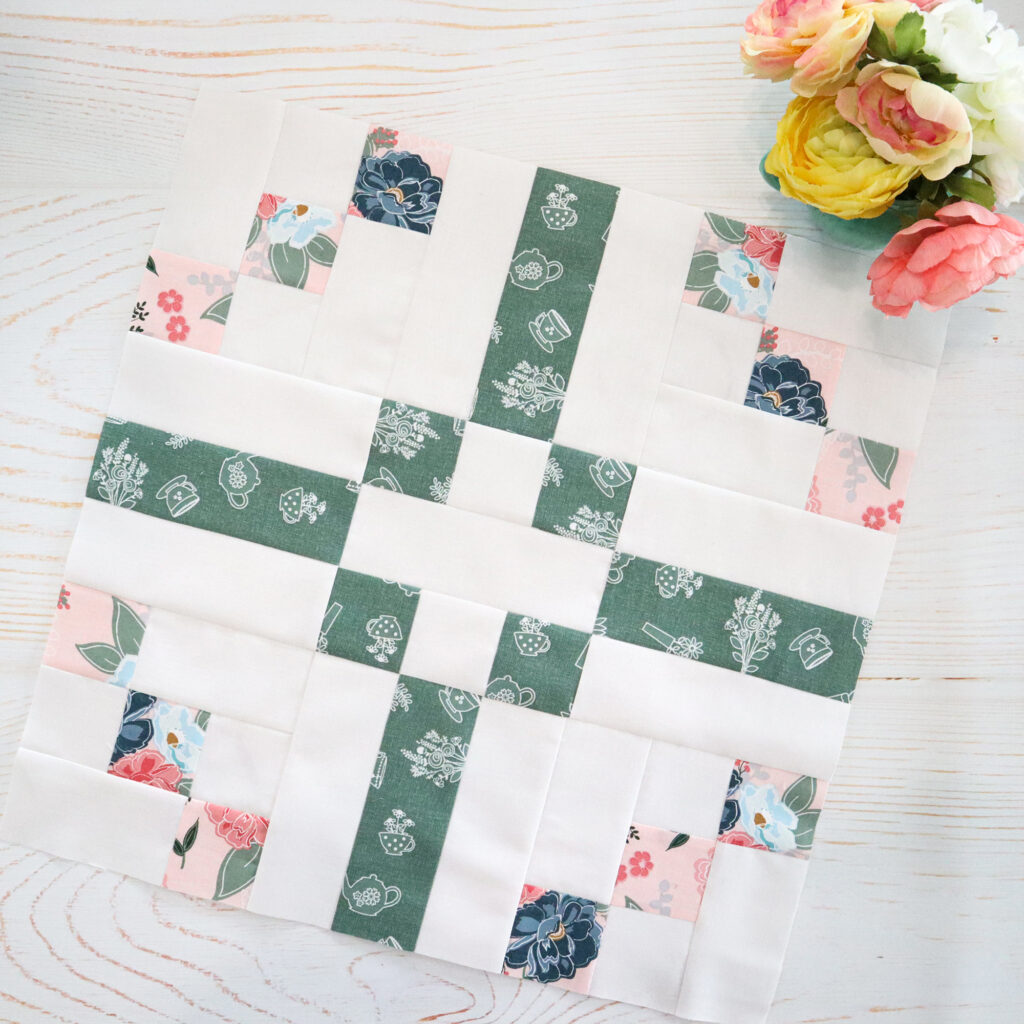 We have three more blocks in the sew along! I can't wait to see yours – what are you sewing along with?