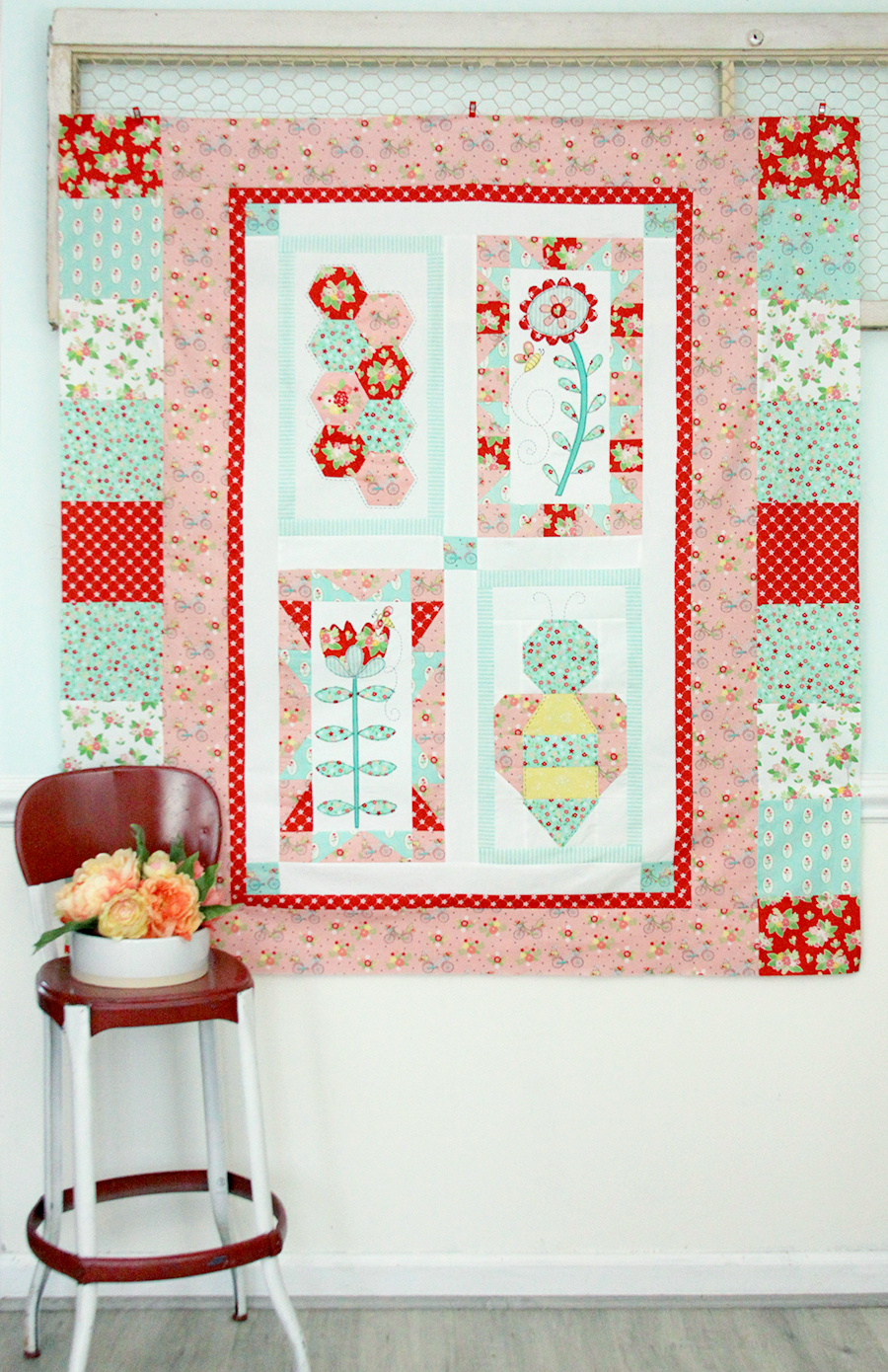 I can hardly believe it – it's the last month in the Save the Bees Block of the Month Quilt along!! This quilt has been so much fun to sew along with. I hope you've been sewing too! Today we're all sharing our finishes with you – the last month includes all the borders and bringing everything together!
I just love how colorful and fun this quilt turned out!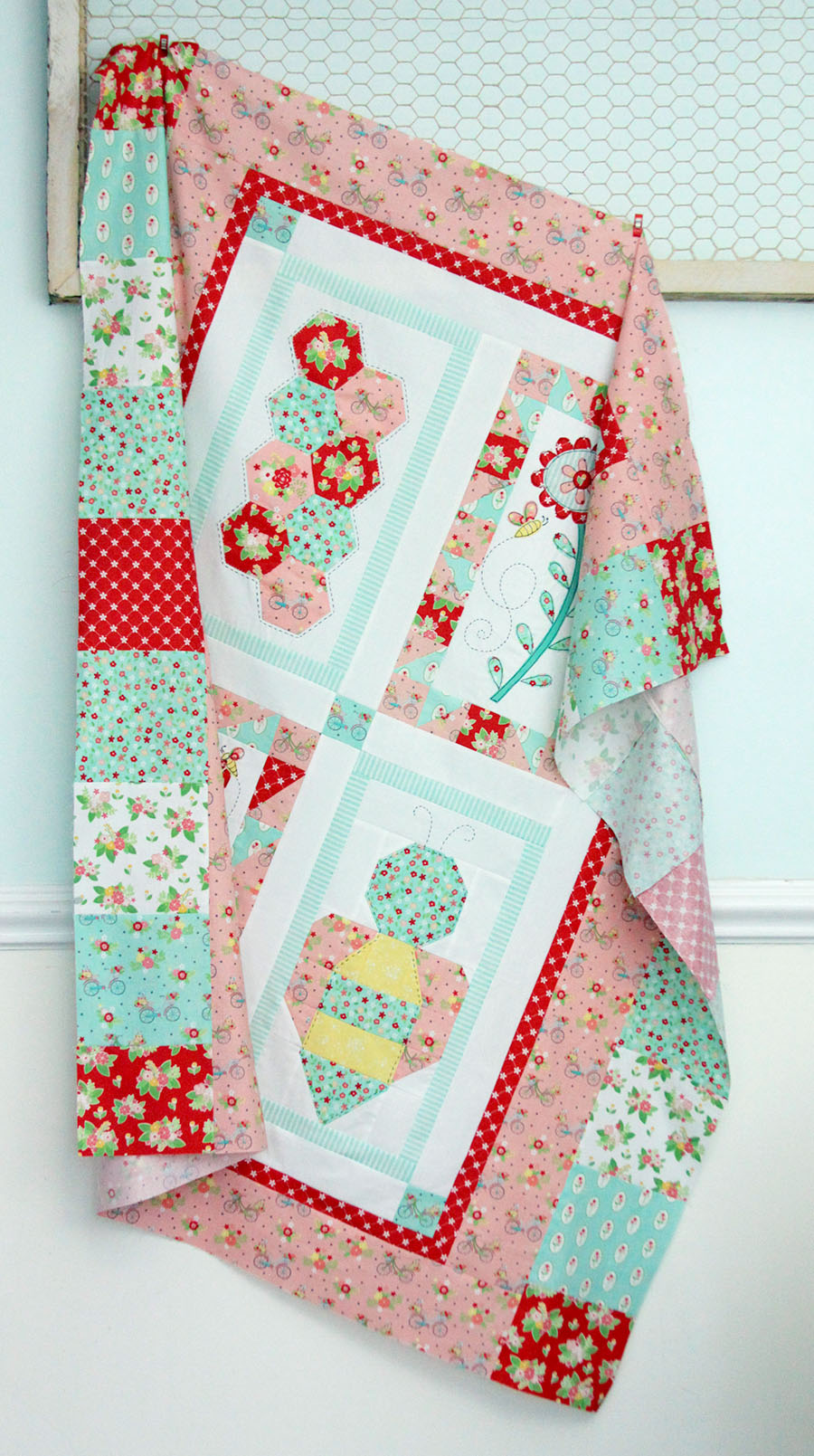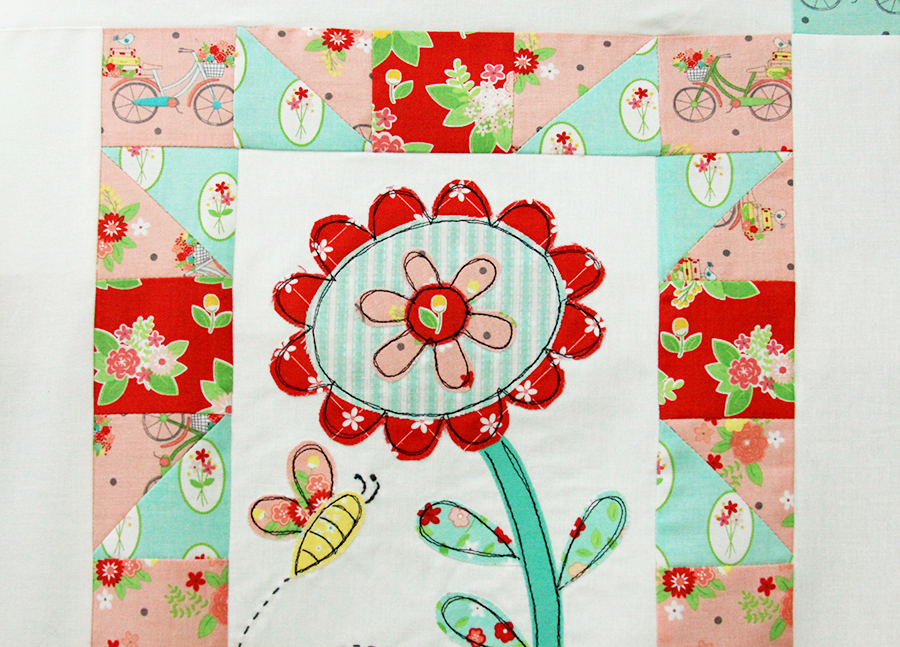 The flower and bee blocks are so fun and I love how the borders tie them all together! It was fun to make it up in Vintage Adventure fabrics too – I love seeing the same quilt pattern made up in different fabrics. Make sure you visit the other bloggers linked at the end of the post to see more versions!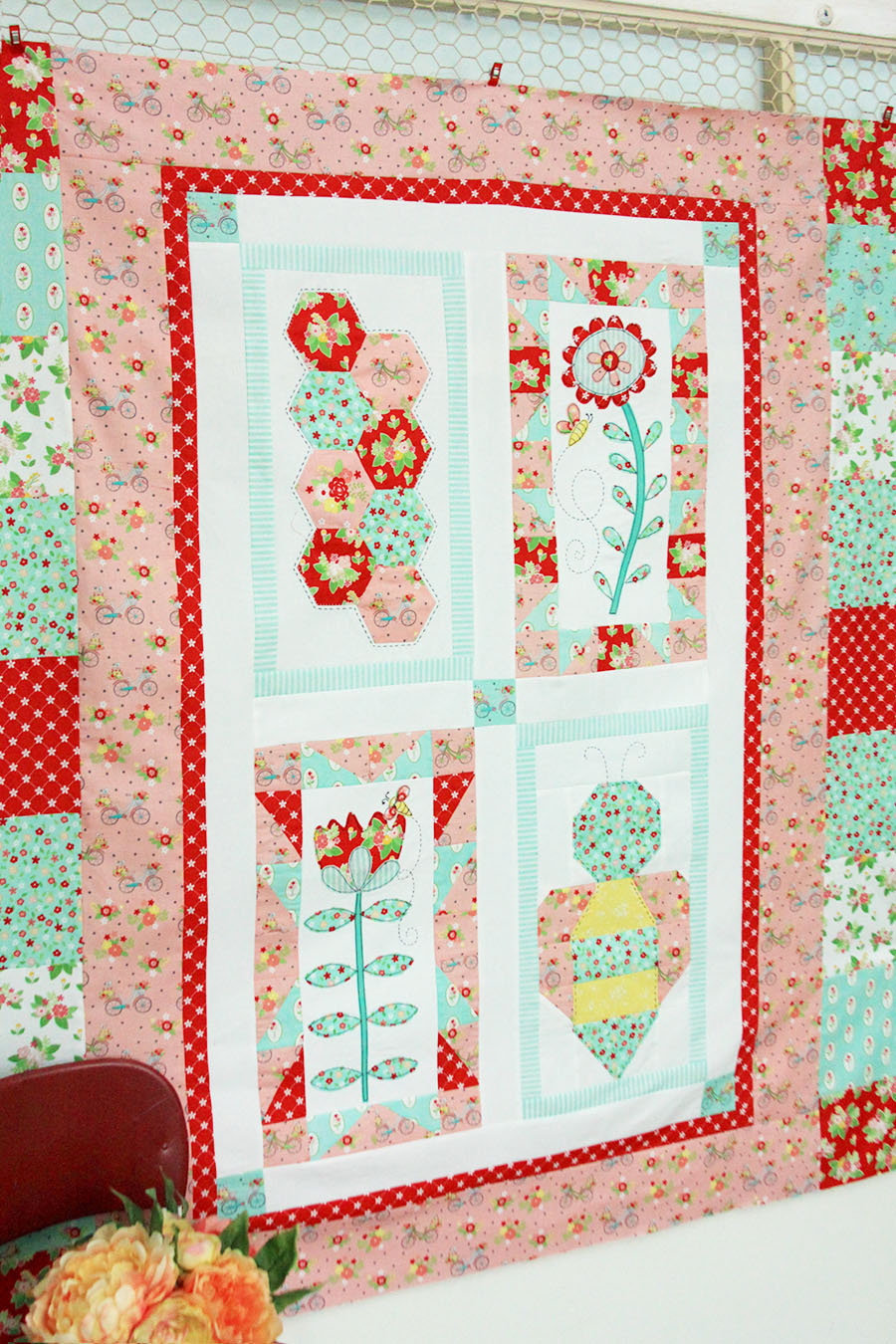 I'm sharing my version of the full quilt top today. I made a few changes but not too many – it's pretty close to the finished quilt! You can view all the finishing info and final photos over at Jacquelynne Steves' blog. Jacquelynne's quilt says "Save the Bees" along the bottom and she has some additional hourglass blocks between her larger blocks and along the sides. I decided to simplify my borders just a bit so mine has simple patchwork squares along the sides. I also did some small fussy cut blocks between the large center blocks to show off a few more bicycles. I love that those little bikes fit perfectly in a 2″ finished square.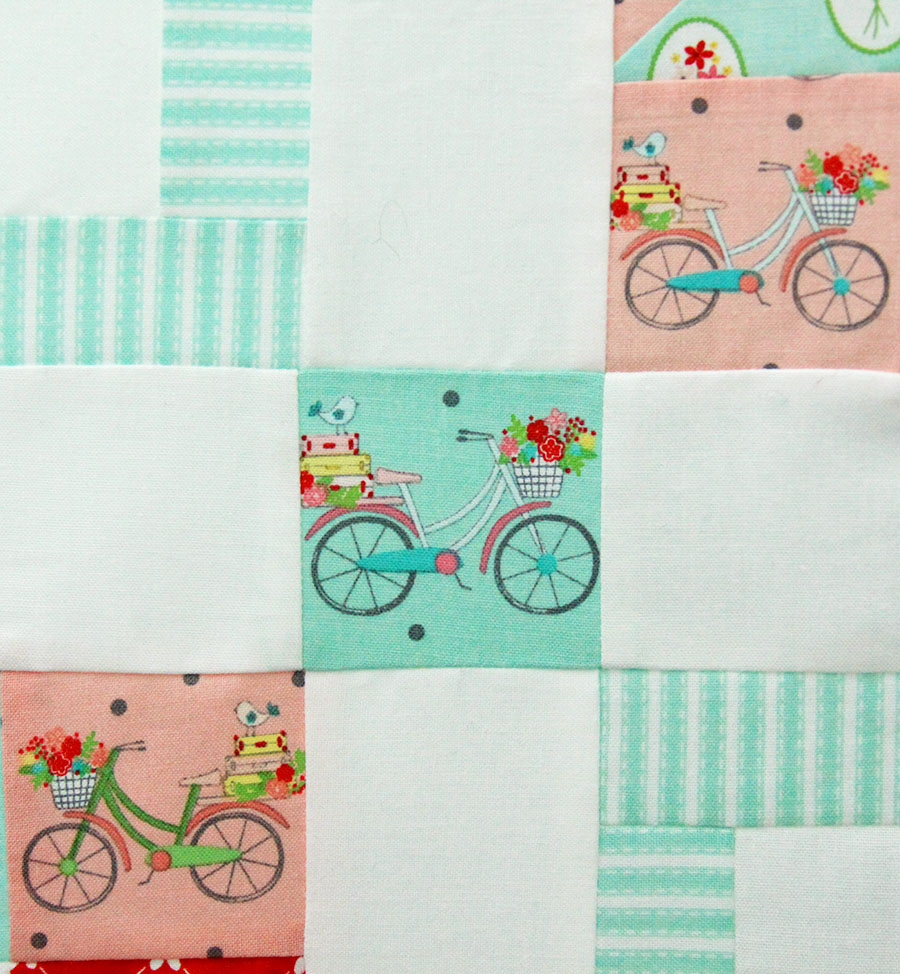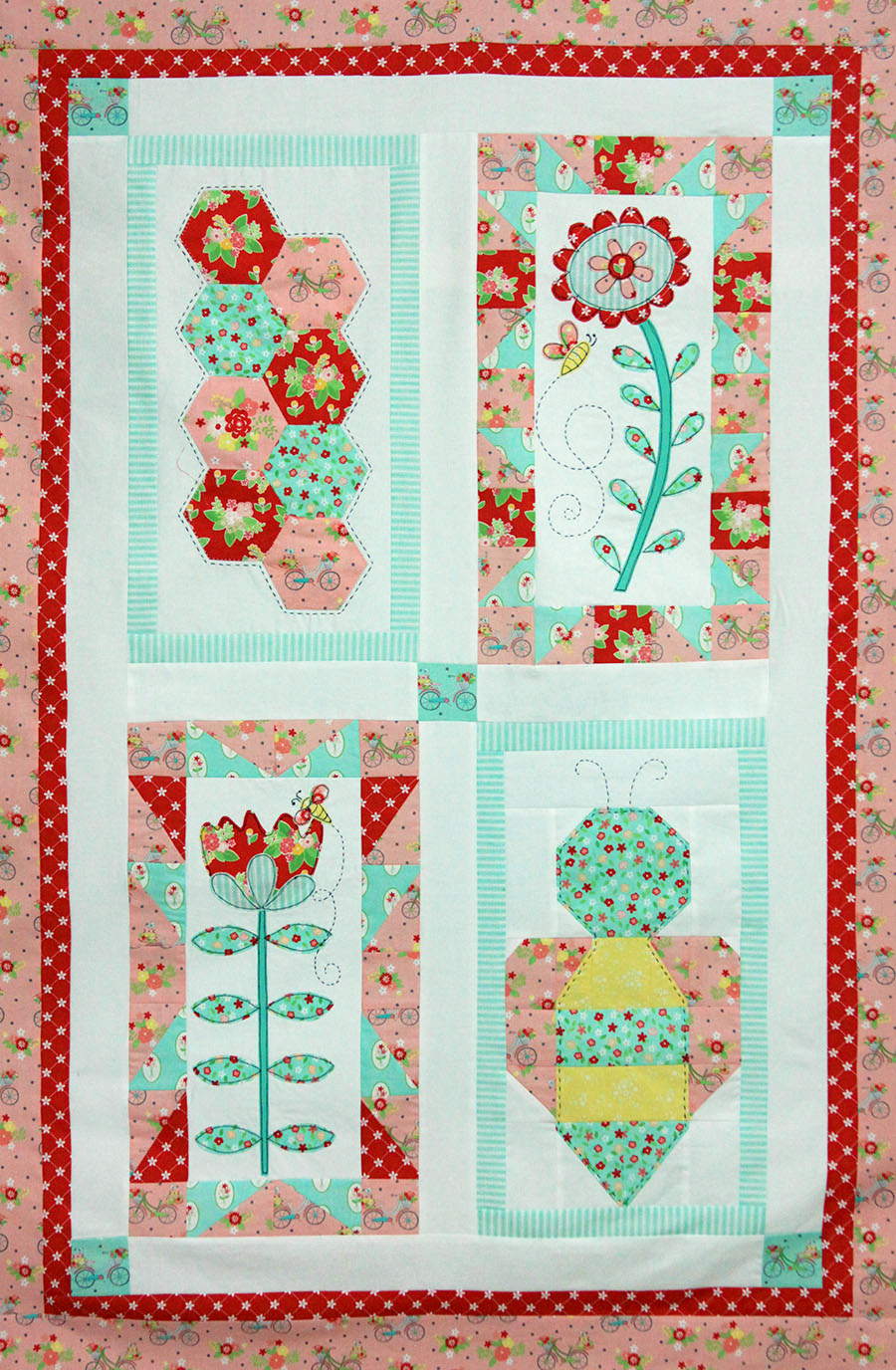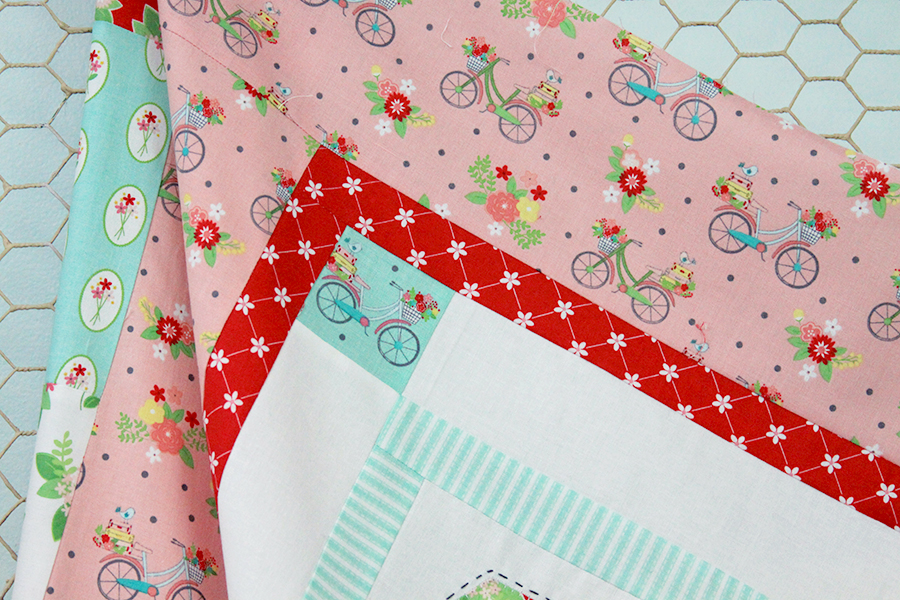 I also shortened the bottom border – mostly by accident. Ha. I didn't read the instructions closely enough and I missed that the bottom border is larger to make room for the lettering on the original quilt, so my patchwork sides were a little long. I just trimmed them to fit the sides of my quilt top – and I'm actually happy with that. I think since I left the lettering off it looks great this way!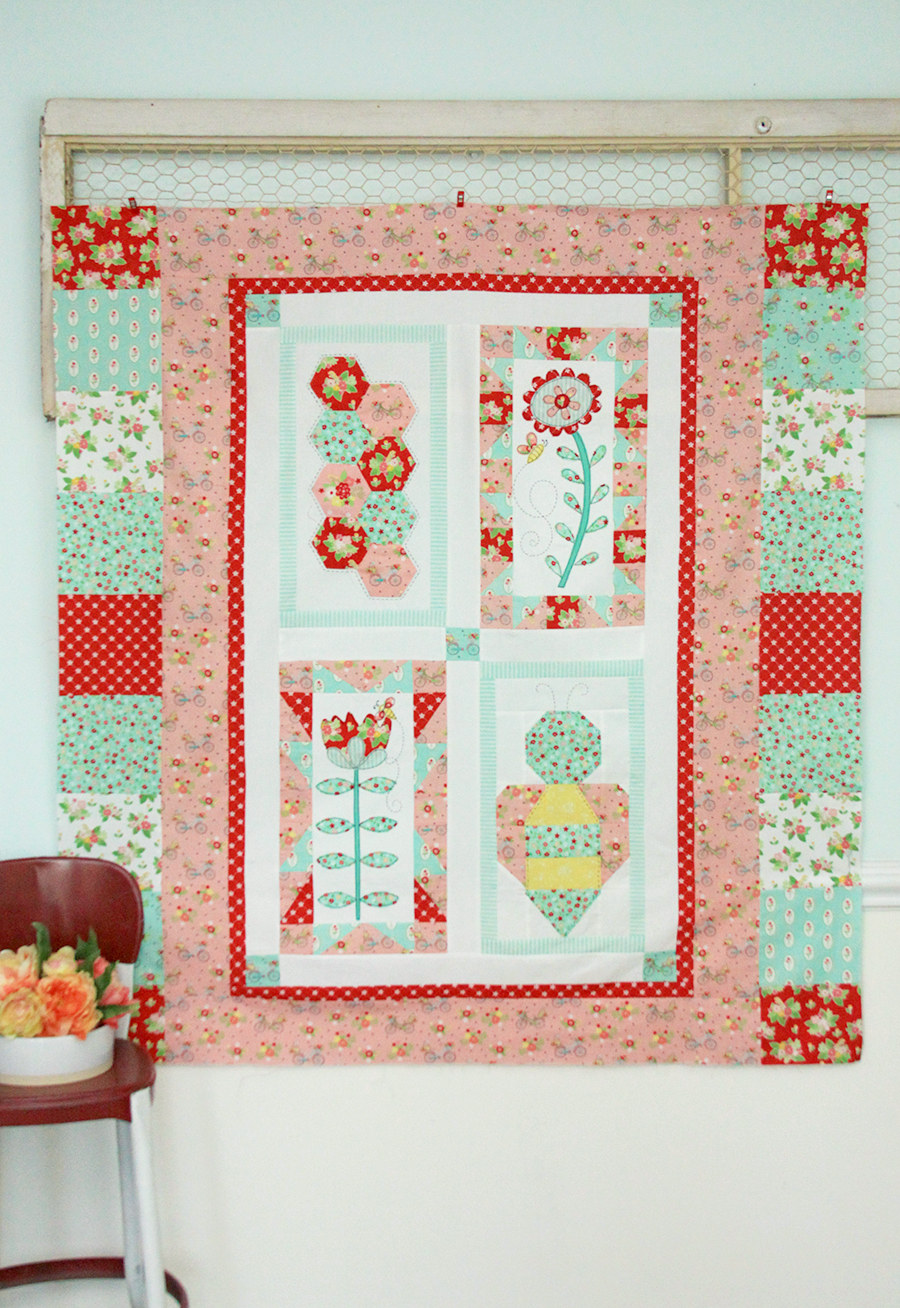 *****The giveaway is now closed****
We have one last giveaway for you!! This month we have two different prizes, depending on where the winner lives!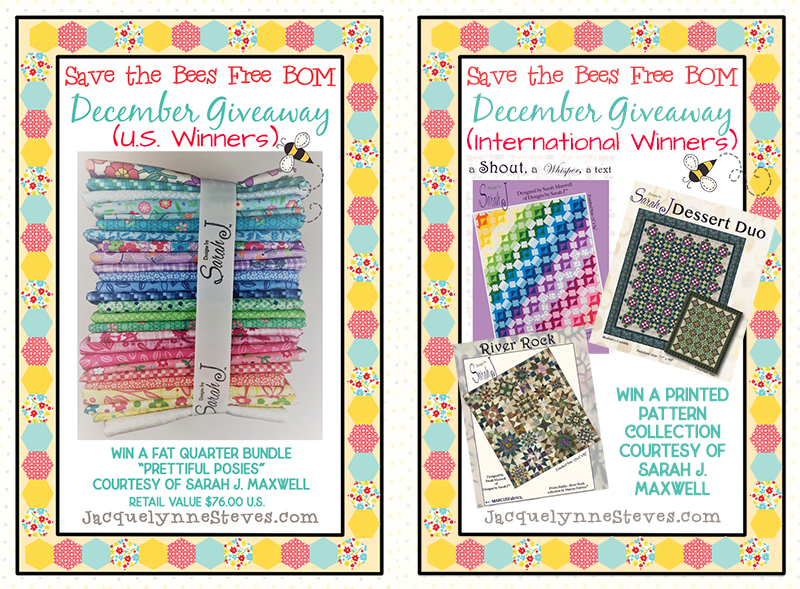 The prize for the US winners is a fat quarter bundle of Prettiful Posies by Sarah Maxwell for Studio 37. International winners will receive a pattern bundle (printed patterns) from Sarah Maxwell. So cool right?! There is one prize per winner per month but we'd love for you to go through and enter at every blog! The giveaway ends Sunday, December 9.
*****The giveaway is now closed****
To enter here – leave a comment below and answer the question: Are you all done with your holiday sewing? (I'm sure not!!)
Visit the other bloggers participating to enter the giveaway there too!