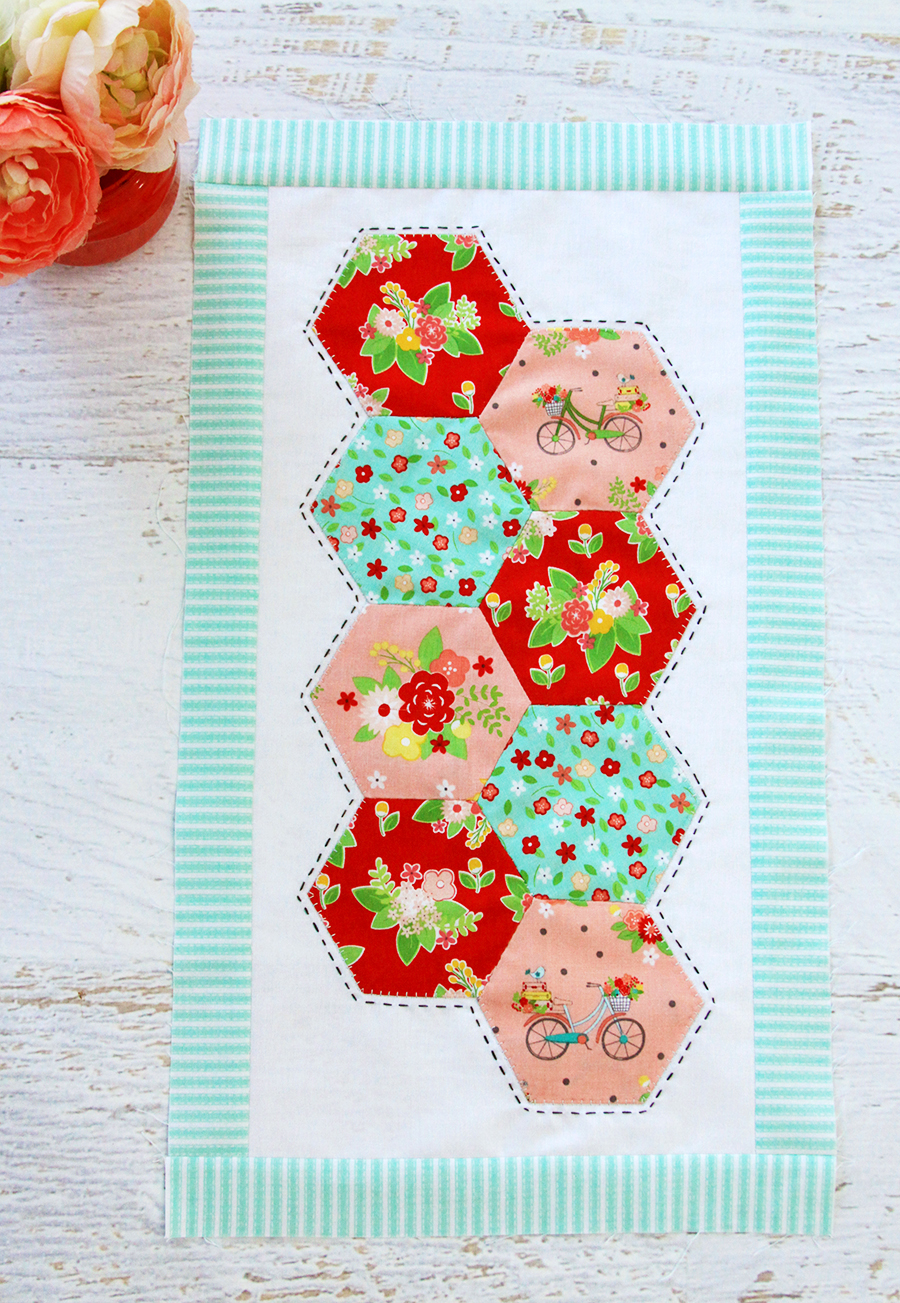 It's time for another block in the Save the Bees block of the Month Quilt Along! Every month a group of us are sewing along with Jacquelynne Steves and her super cute Save the Bees Quilt. This month we're sewing up little hexies – they are perfect to go along with the flowers and bee blocks.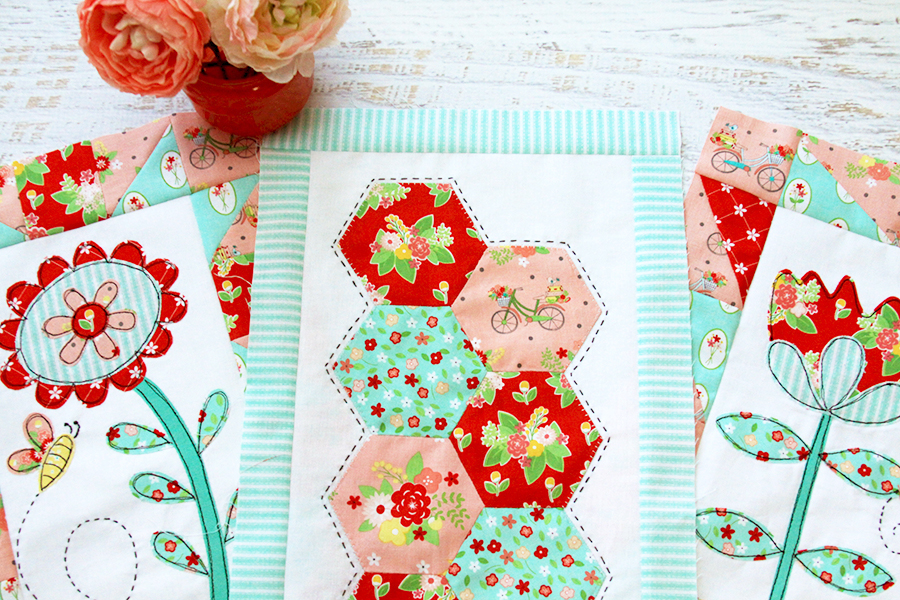 I am really loving how this is coming together! I'm using Vintage Adventure fabrics for my quilt and I think the florals are looking so fun with these blocks. I did a little fussy cutting for my hexagons – focusing on the bicycles and some little florals.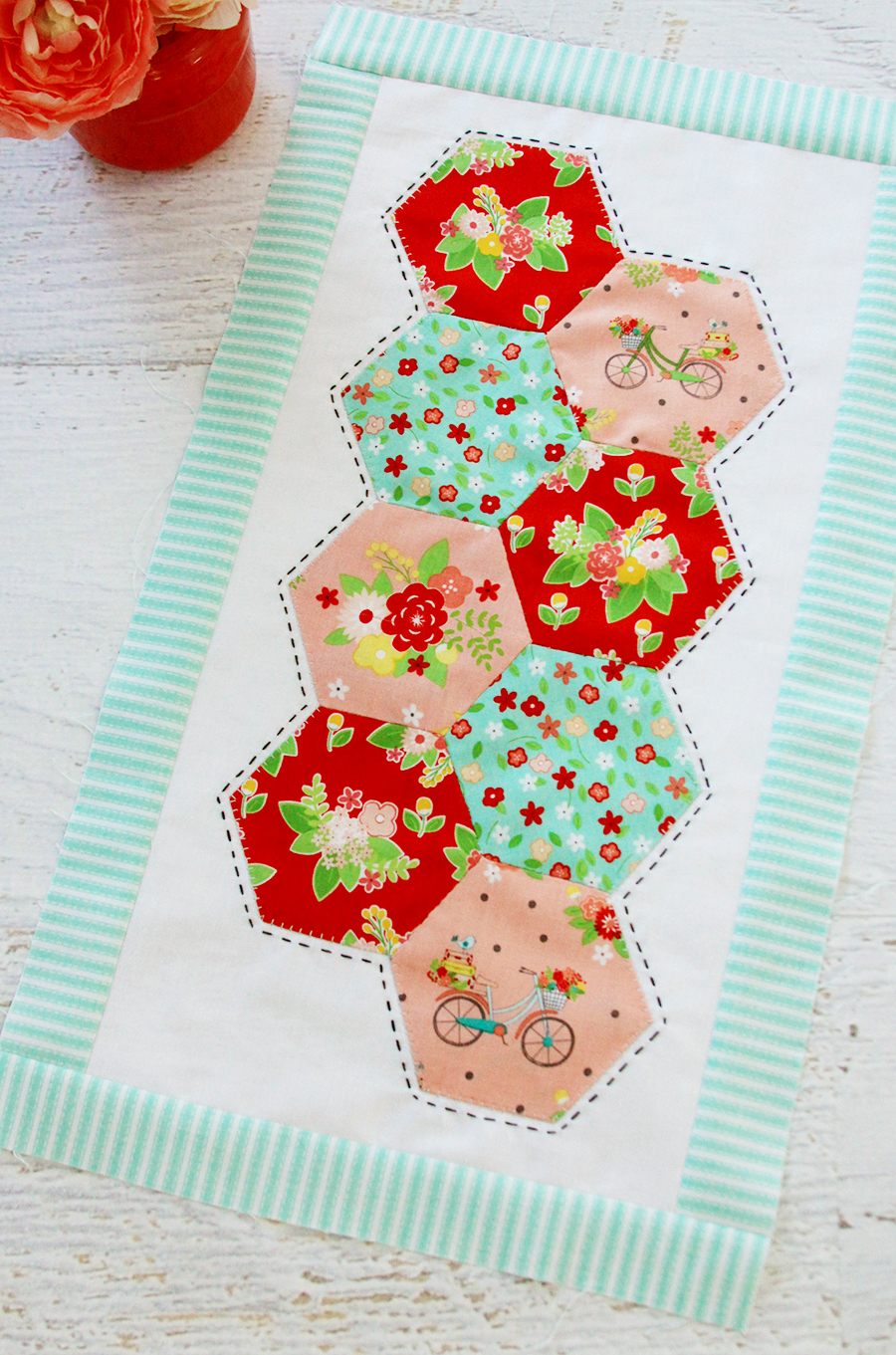 For my version I did regular paper piecing for the hexagons then stitched them to the background fabric with a small blanket stitch on my machine.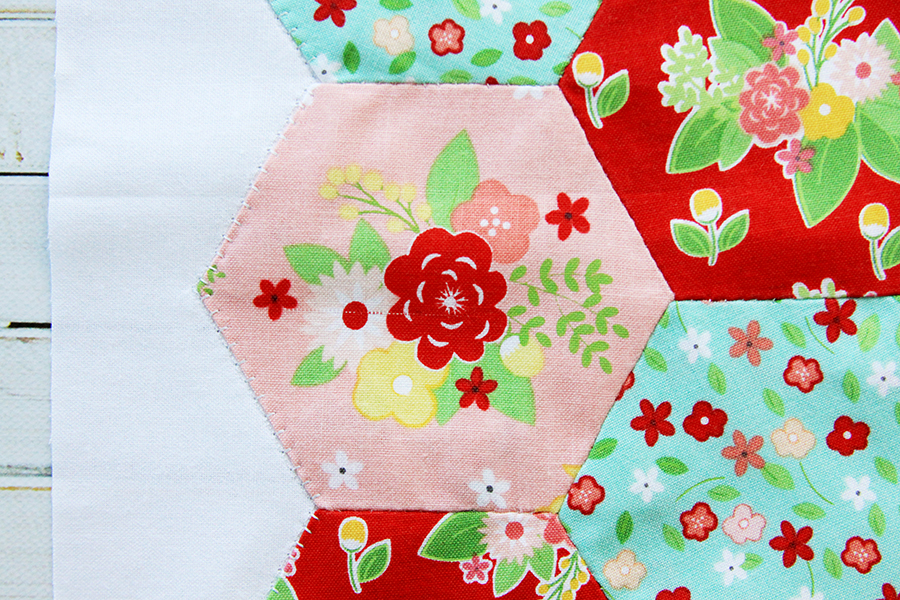 Then I added a little embroidery running stitch around the hexagons to tie in the block with the bee blocks. I think it helps them stand out too!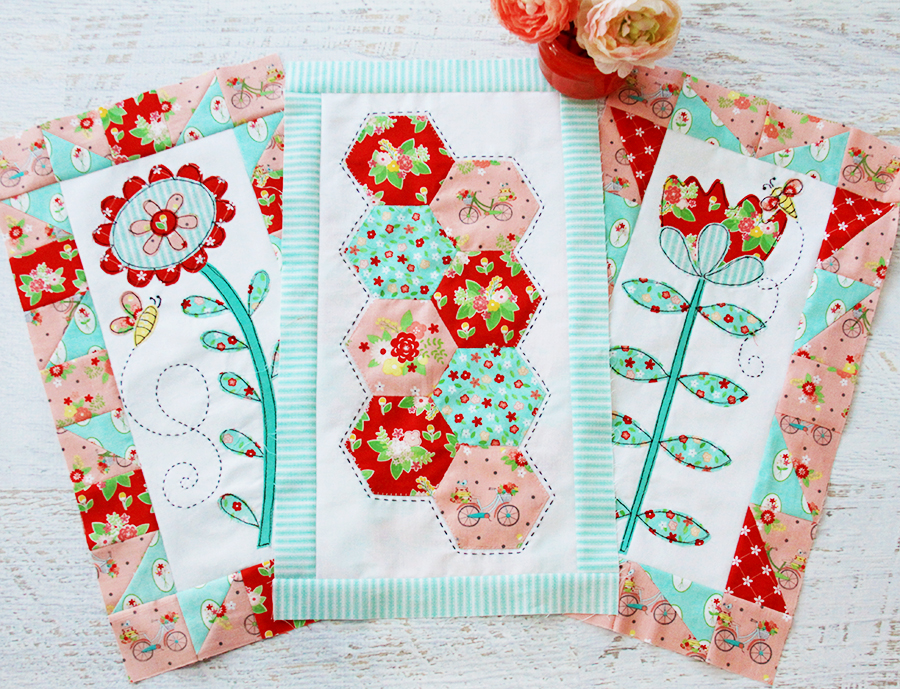 Click below for the instructions at Jacquelynne Steves website!
***This Giveaway is Now Closed***
This month our giveaway is an amazing box of everyone's favorite thread – Aurifil!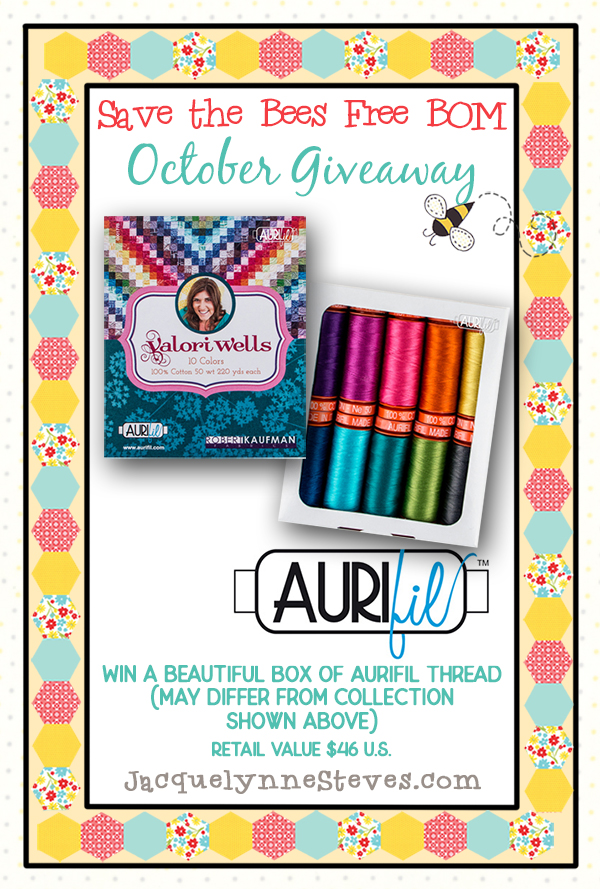 The winner will receive a box of Aurifil 50 wt thread – it may differ from the one shown. Giveaway is open to US and International winners and you can enter at each website of those of us sewing along! – Giveaway is closed.