With all the busyness of the holidays I am always up for some relaxing fun activities. Have you ever done any of those paint parties? They are so fun and such a cool way to learn new things and try something new. This last week I painted this Rustic Christmas Tree Pallet Painting during the most recent Paint with Plaid night and I had such a great time!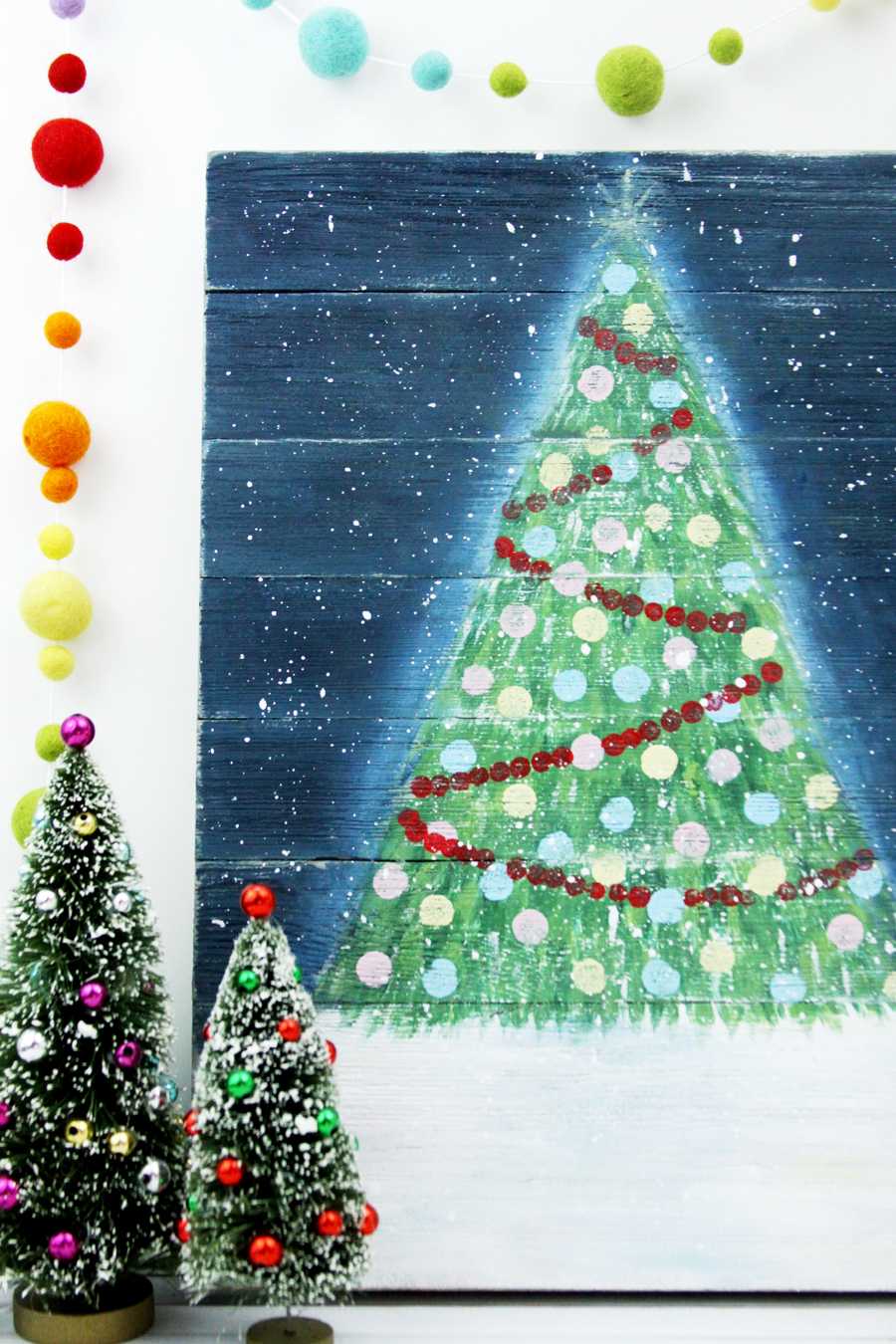 The cool thing about the Paint with Plaid nights is that they are live streams of painting parties that Plaid puts on every month or so. They post the materials list online ahead of time so you can pick up all the supplies, then you can paint along at home! It's such a fun activity for family or date night, or just to have a relaxing evening crafting. And if you can't make the live parties, they save all the videos so you can watch them later when you are available!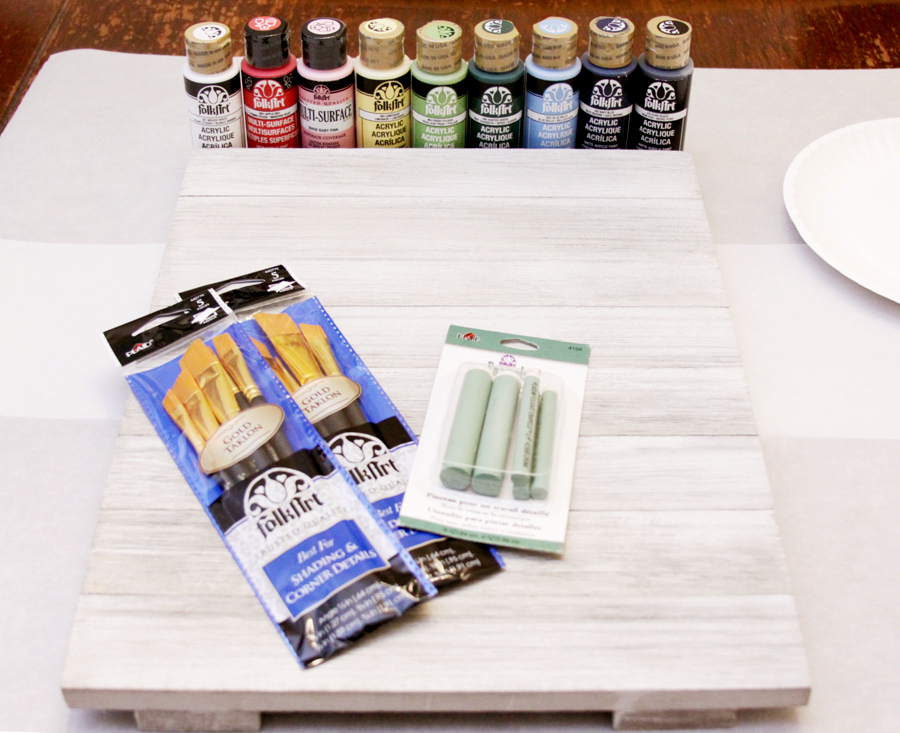 For the party I decided to paint my tree on a wooden pallet instead of a canvas (another nice thing about painting along at home!) I love the rustic look of the pallet and it was already painted this white-washed color so I didn't have to paint the sides or do a base coat.
For the painting, you can just follow along with the live stream! The teacher always shows the steps in a super clear way and they give lots of painting tips as they go. I am not a paint artist by any means but I love painting along and learning new things!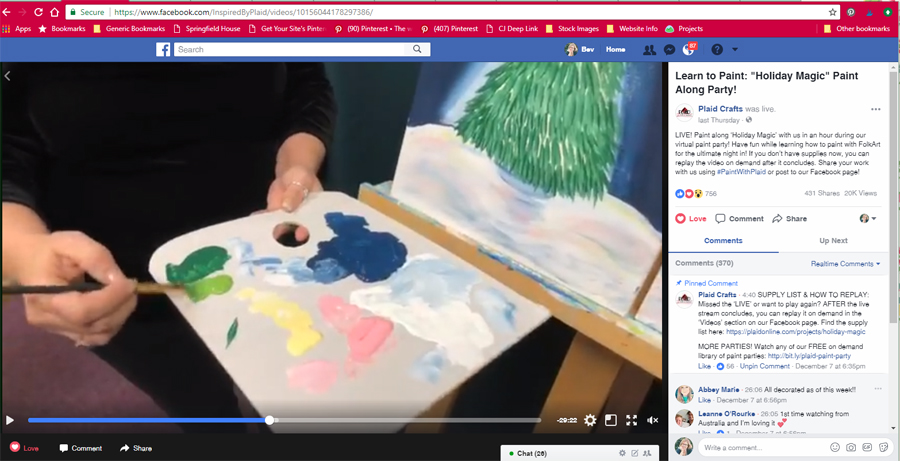 For my painting, I did everything but the final paint spattering and then I sanded the top and sides lightly so the pallet would have a rustic look.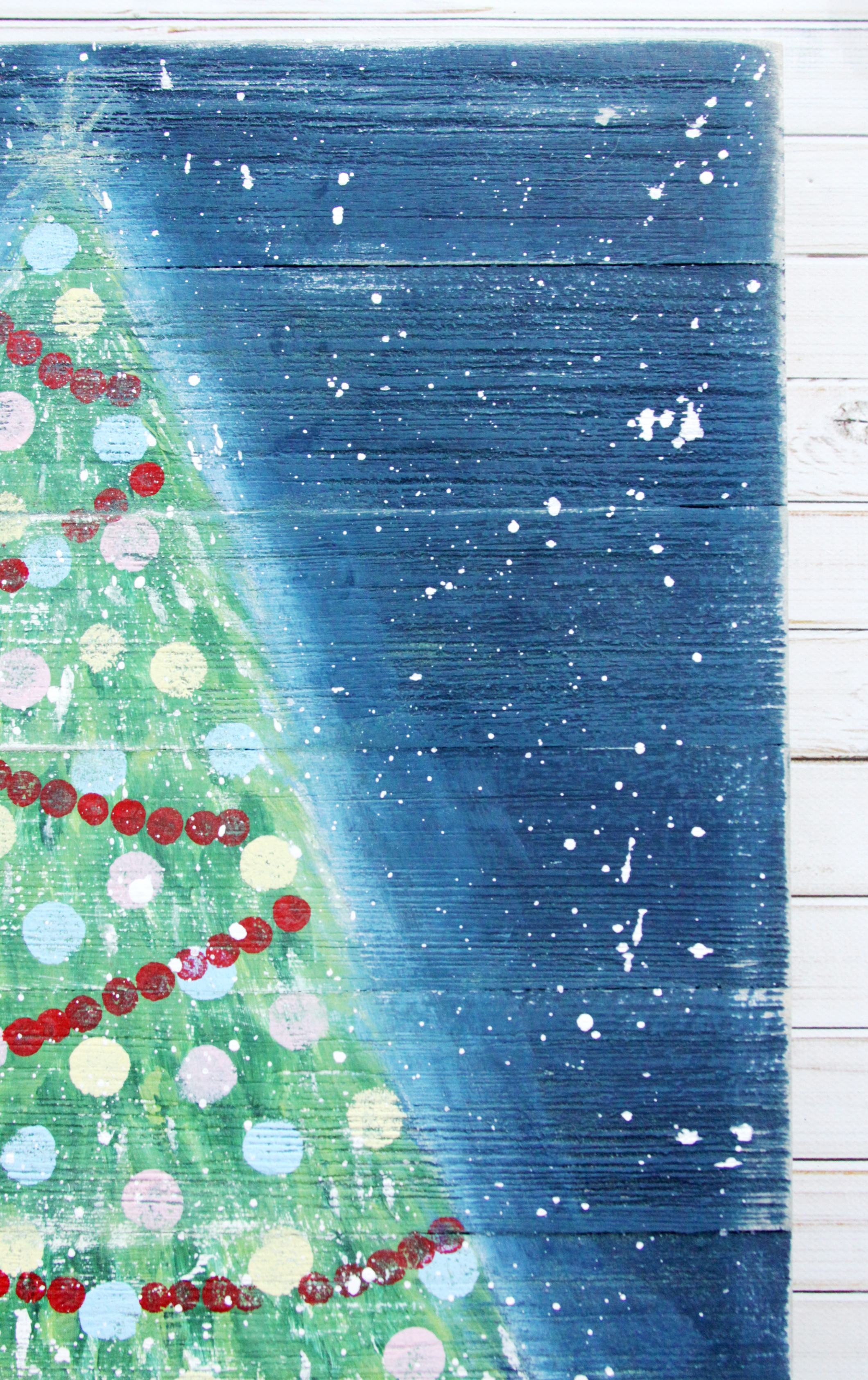 The nice thing about that is that you can kind of sand over any funky looking spots too!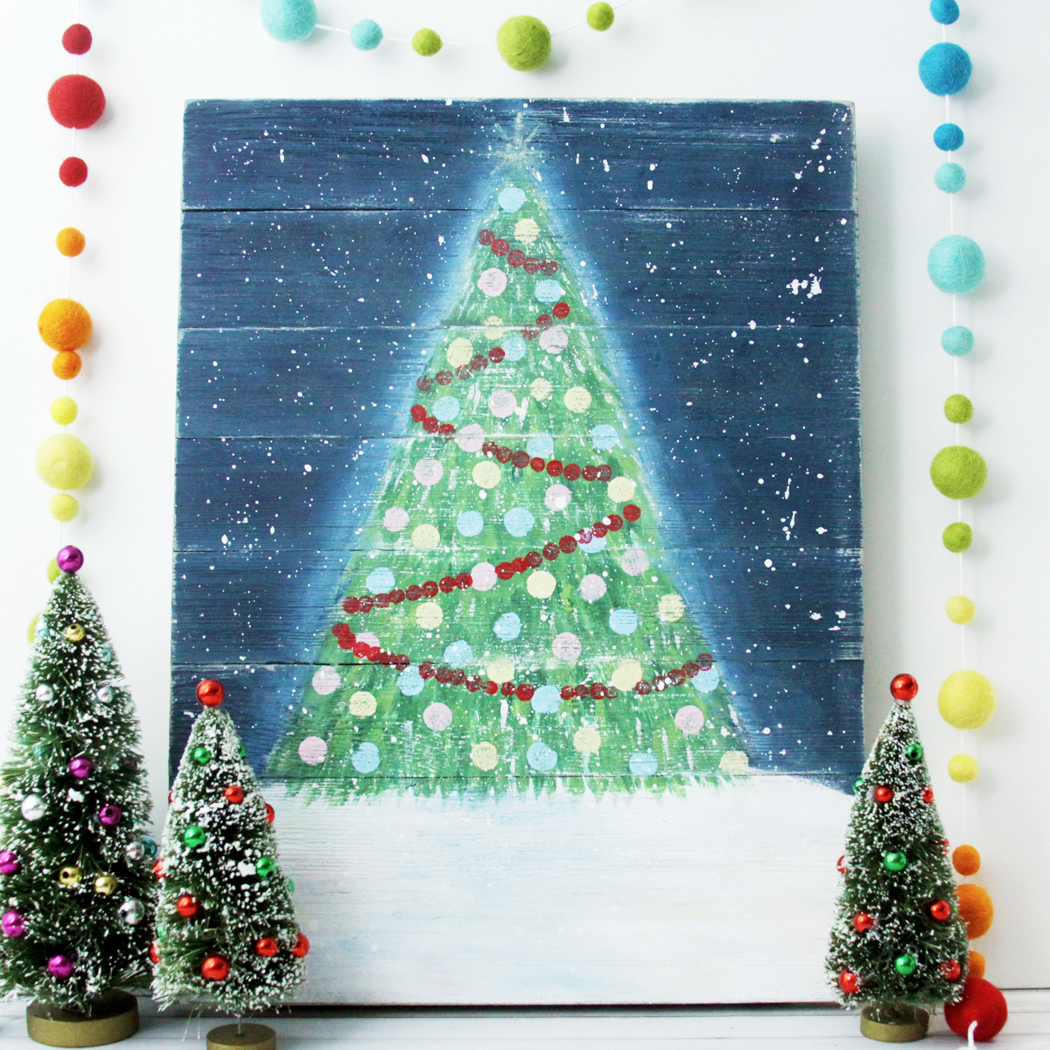 This was so fun and I can't wait to follow along again. I think for the next party I will get extra canvases and have the kids paint along too!
You can keep updated about parties as they do them by following along on the Plaid Facebook page  and if you want to paint along with any of the older parties you can find them all here. Wouldn't painting this tree be a fun theme for a Christmas party or an advent night activity? You can pick up all the supplies at Plaid Online, and you can still use my personal discount code FLAMINGOTOES for 25% off purchases over $25! (That's good on everything on the Plaid Website!)
Follow along with the Christmas tree paint night here:
Have you ever done a painting party? I'd love to know what you painted!