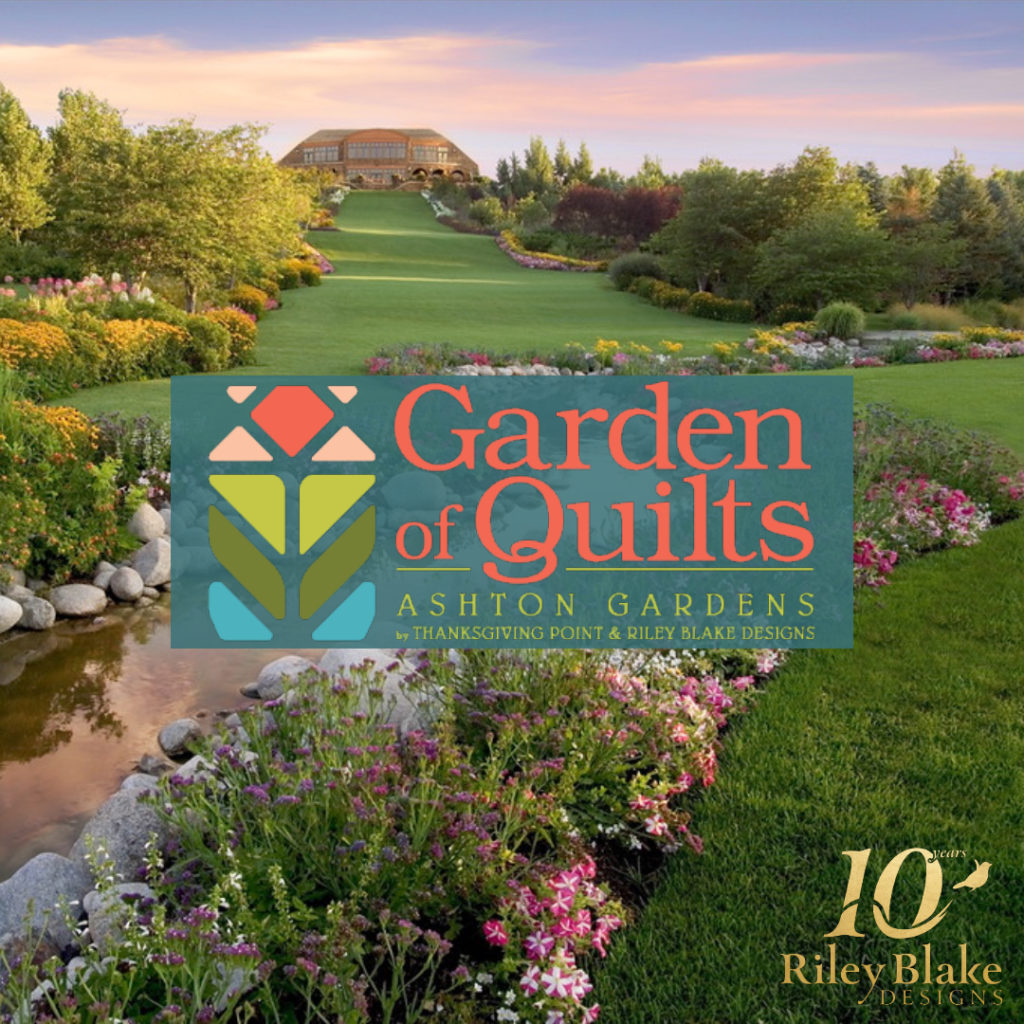 Riley Blake Designs is celebrating their 10 year anniversary this year!! I am so excited and feel so blessed to be a Riley Blake designer – it really is a dream come true.
I'm super excited to be celebrating with them at the Garden of Quilts – and I would LOVE it if you came too!
Garden of Quilts will be September 12-14 this year at Thanksgiving Point in Utah. Here's the info from the website:

You are invited to an event like none other. In partnership with Riley Blake Designs, Thanksgiving Point is bringing to Utah an outdoor exhibition of well over a thousand quilts. Set within the award-winning, 55-acre Ashton Gardens, the exhibition will feature a juried collection of quilts from artists across the country, as well as rare access to view some stunning private collections–all on display for three days only.
In addition to the exquisite quilt exhibition will be a weekend full of additional opportunities for classes, vendors, shopping, trunk shows, charity service projects, special events—like afternoon tea, and off-site tours—that is sure to make this event one not to be missed.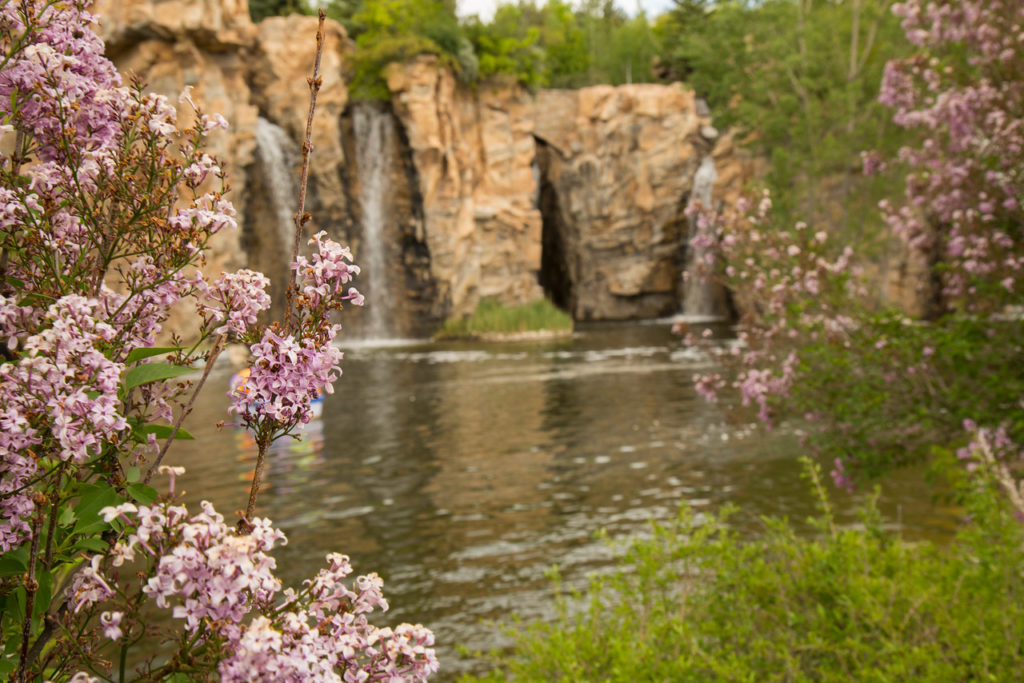 If you've never been to Thanksgiving Point, it is a gorgeous setting! I've only been there in the Spring, I can't wait to see it in the Fall too!
As the little blurb above says – there will be quilt shows, classes, trunk shows and so much more!! I'll be teaching three classes throughout the weekend – all hand embroidery classes! You can learn embroidery or relax and stitch along even if you're experienced. I am teaching three different projects so you can make something different in each of my classes. You can find out all the class information and register for the event and classes here!
Check out the rest of the Garden of Quilts presenters here – this is an AMAZING group of talented designers, authors and quilters!
You can sign up for my classes at the link above – or check out each class link below!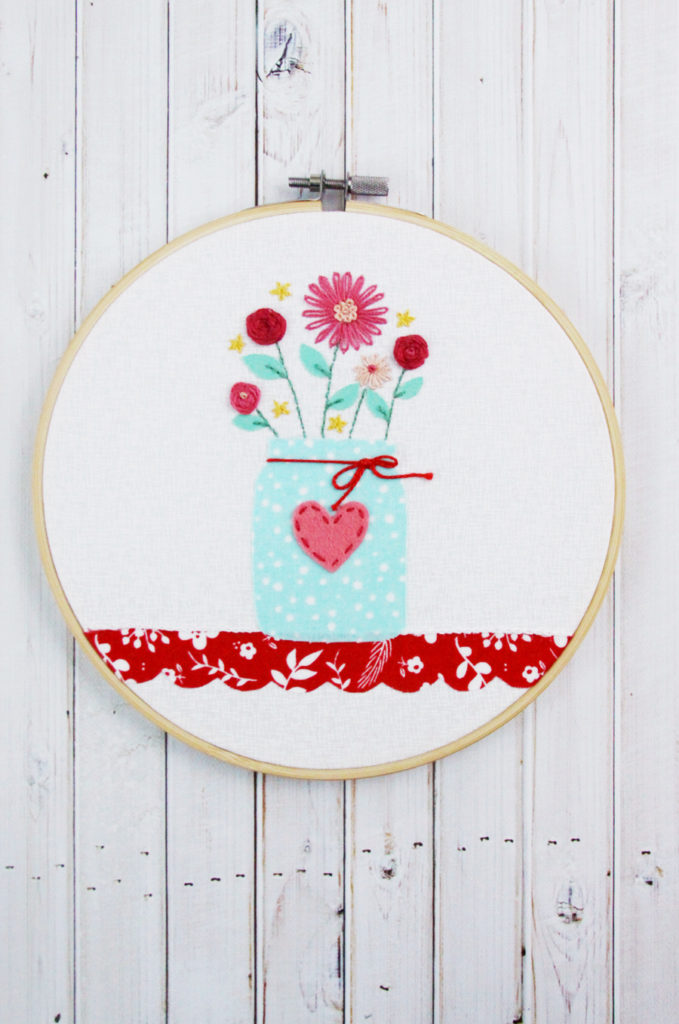 (Fabrics and colors and vary)
(Fabrics and colors will vary)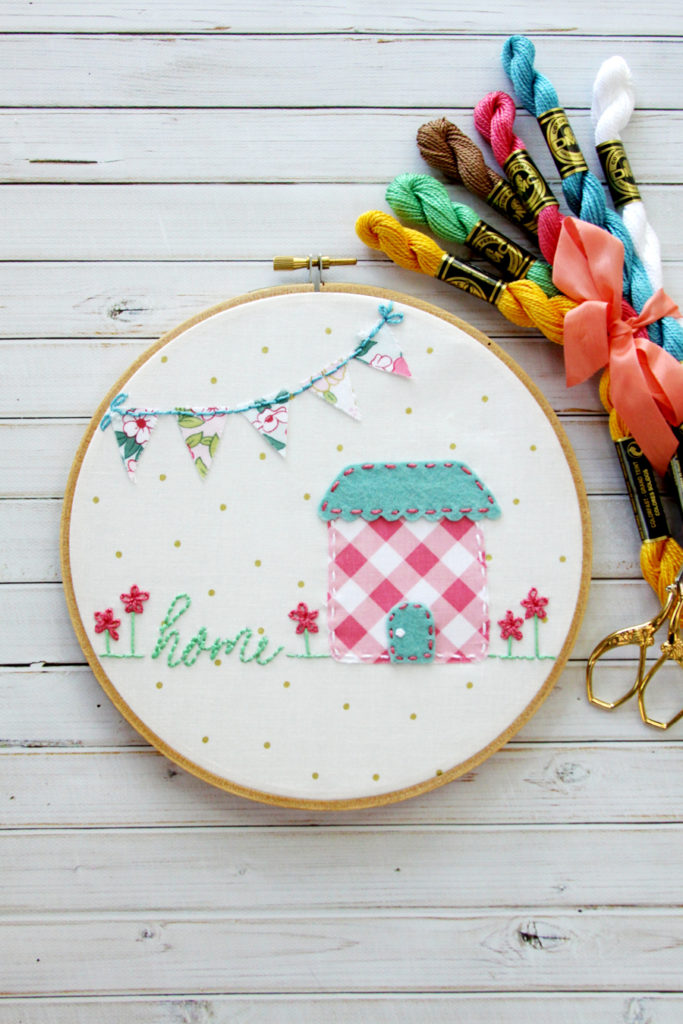 (Fabrics and Colors will vary)
You can also submit a quilt for the quilt show!!
You can find all the info about submitting a quilt here. It will be so fabulous to be a part of such a big show!!
You can find all the information on the Thanksgiving Point website including times, events, places to stay, schedule and more. I'm so excited – it's going to be such a fabulous weekend.