There have been so many amazing projects on the Make it Mini Book Tour Week 1! It's always so fun to see projects made up with other fabrics – I can't wait to show off what everyone made!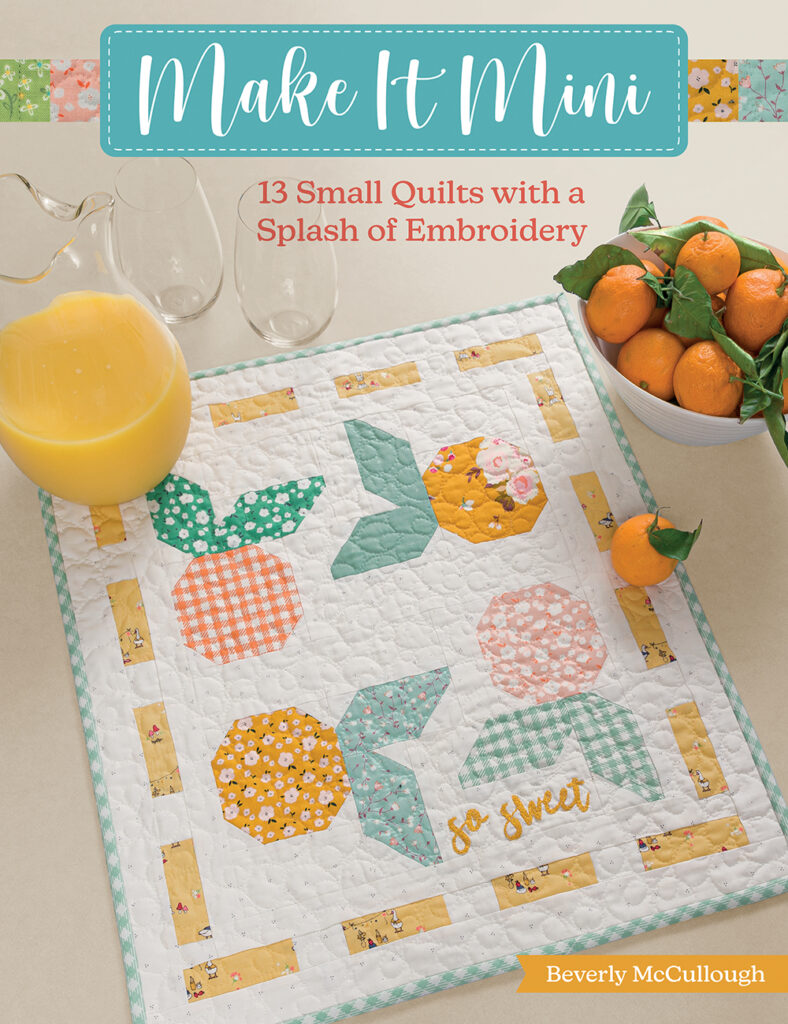 Make it Mini is my new book! It is filled with sweet mini quilts, all with a touch of embroidery. I have lots of ideas in the book for ways to personalize the quilts – with different embroidery, fussy cutting, applique, or other options.
This week we kicked off the book tour! Each day this week and next week, the most amazing quilters and designers are making up their versions of the quilts from the book. I can't wait for you to see them!
Each of these designers is hosting a giveaway. They are all running their own giveaways and the tour started on Monday so you might have missed some of them. But definitely click through to see their projects and enter if you can! You can also find the schedule for next week at the bottom of the post. Make sure to visit each website on that day to enter as well!
Make it Mini Book Tour Week 1
We kicked off the week with Pat Sloan's darling version of the Daisy Farm Barn Quilt. I love the soft colors she used!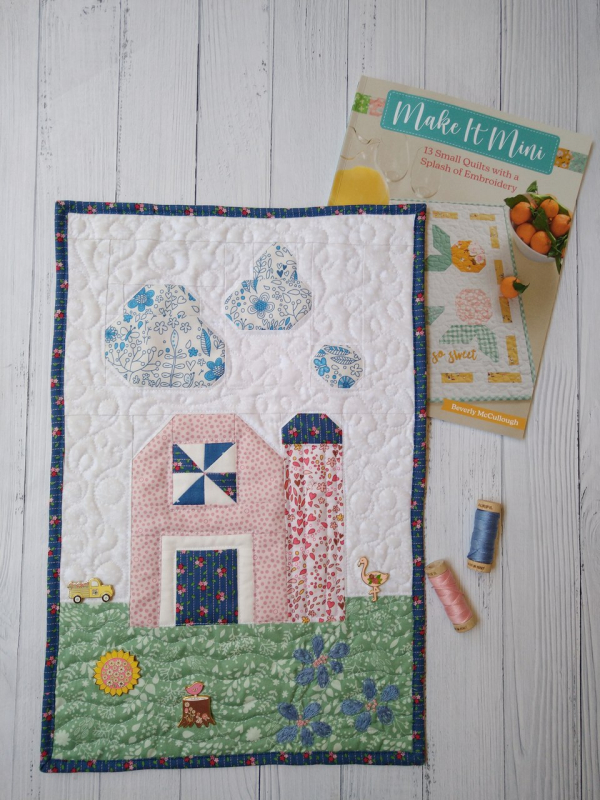 Tuesday the fabulous Amy Smart of Diary of a Quilter showed off her version of the Sweet Orchard quilt. She used a darker background, and I think it really makes her fabrics pop!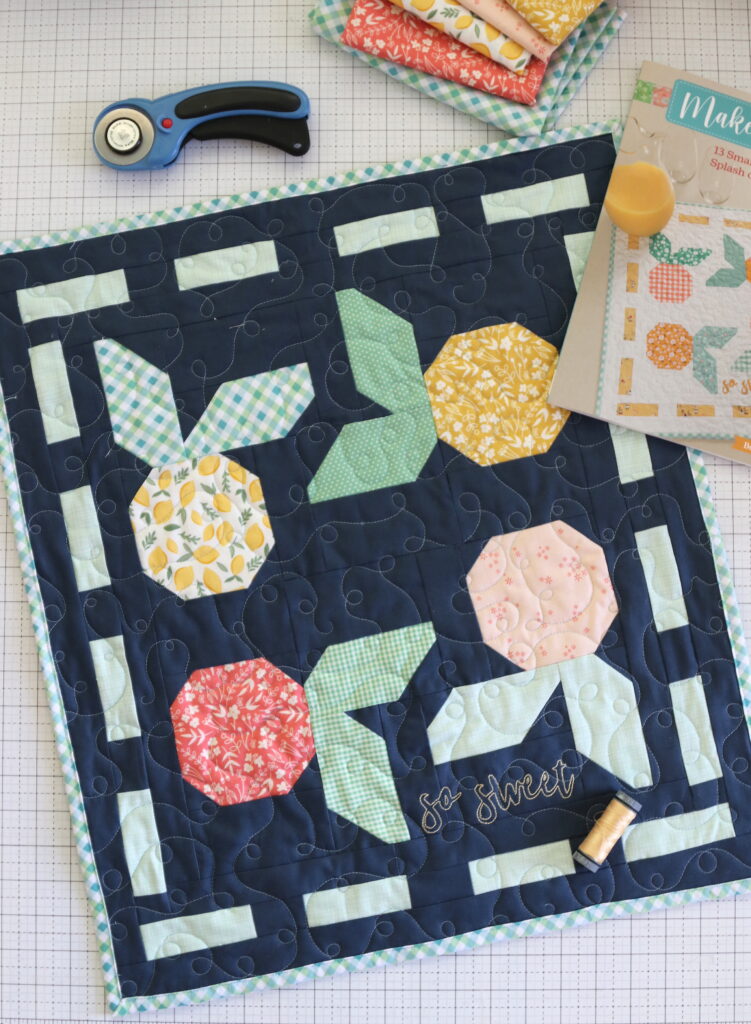 On Wednesday, we had two projects! Andy from A Bright Corner made up this colorful version of the Hexie Flowers quilt. Her stitching is so pretty!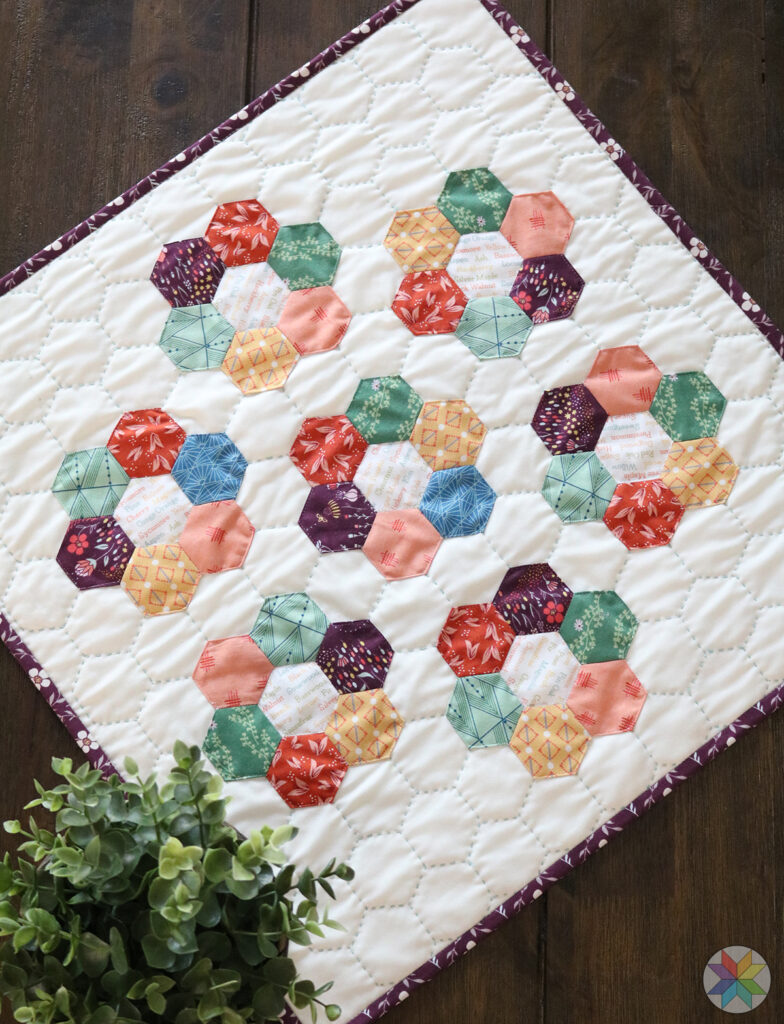 In more cuteness, Lauren from Molly and Mama shared her version of the Stepping Stones quilt – and she used Enchanted Meadow fabric for it!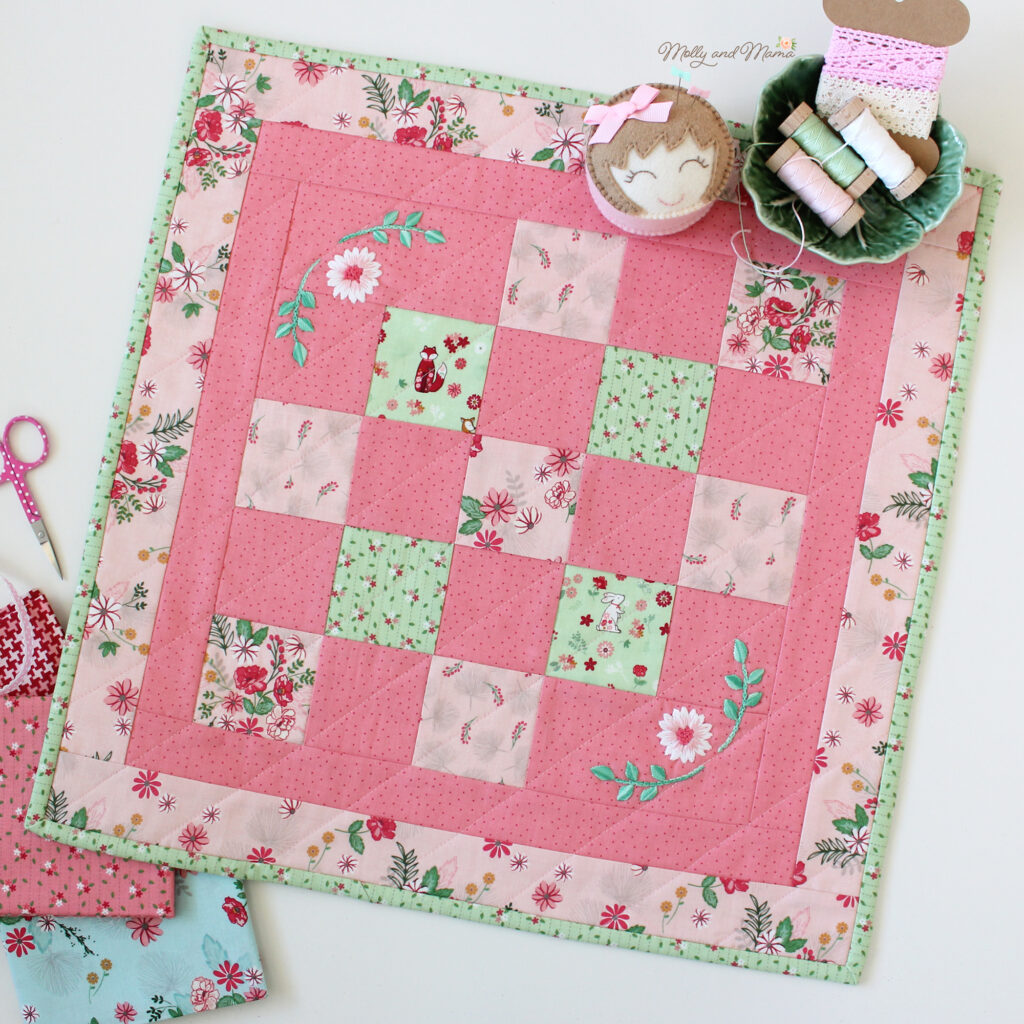 On Thursday, Erin from Aurifil shared her version of the Vintage Bouquet mini quilt. I just love the summery vibe this mini has. Her flowers are so pretty too!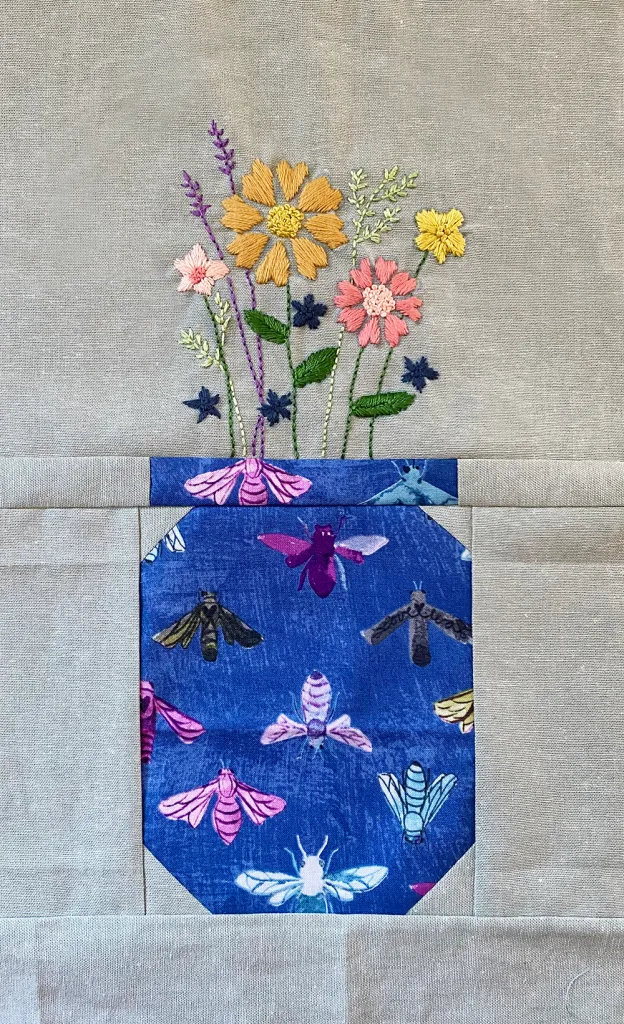 To round out the week, Maddie from Riley Blake Designs shared her version of the Walking on Sunshine quilt! Maddie used Christmas fabrics for her quilt and personalized it by doing rounded corners. I think it turned out so great!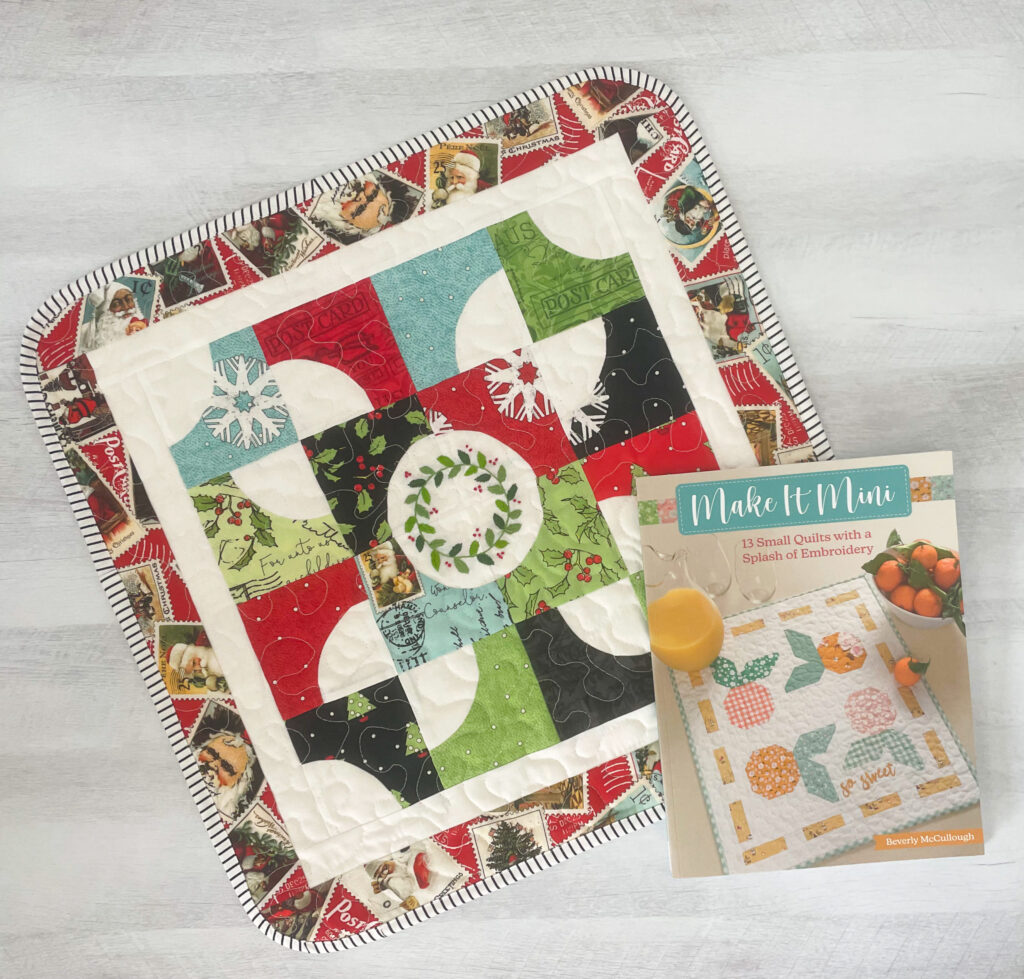 Aren't they all amazing?! I was blown away by Make it Mini Book Tour Week 1!
If you want to follow along with the tour next week, here is the schedule:
You can find Make it Mini in my shop and on Amazon, Barnes and Noble, your local quilt shop, and you can find it on ShopMartingale.com.
I'm hosting a giveaway too!! You can enter here:
a Rafflecopter giveaway