If you've visited here before you know that I have a strong love for kittens and embroidery  – it was just a matter of time before the two combined into this fun Kitten and Friends Floral Embroidery Pillow!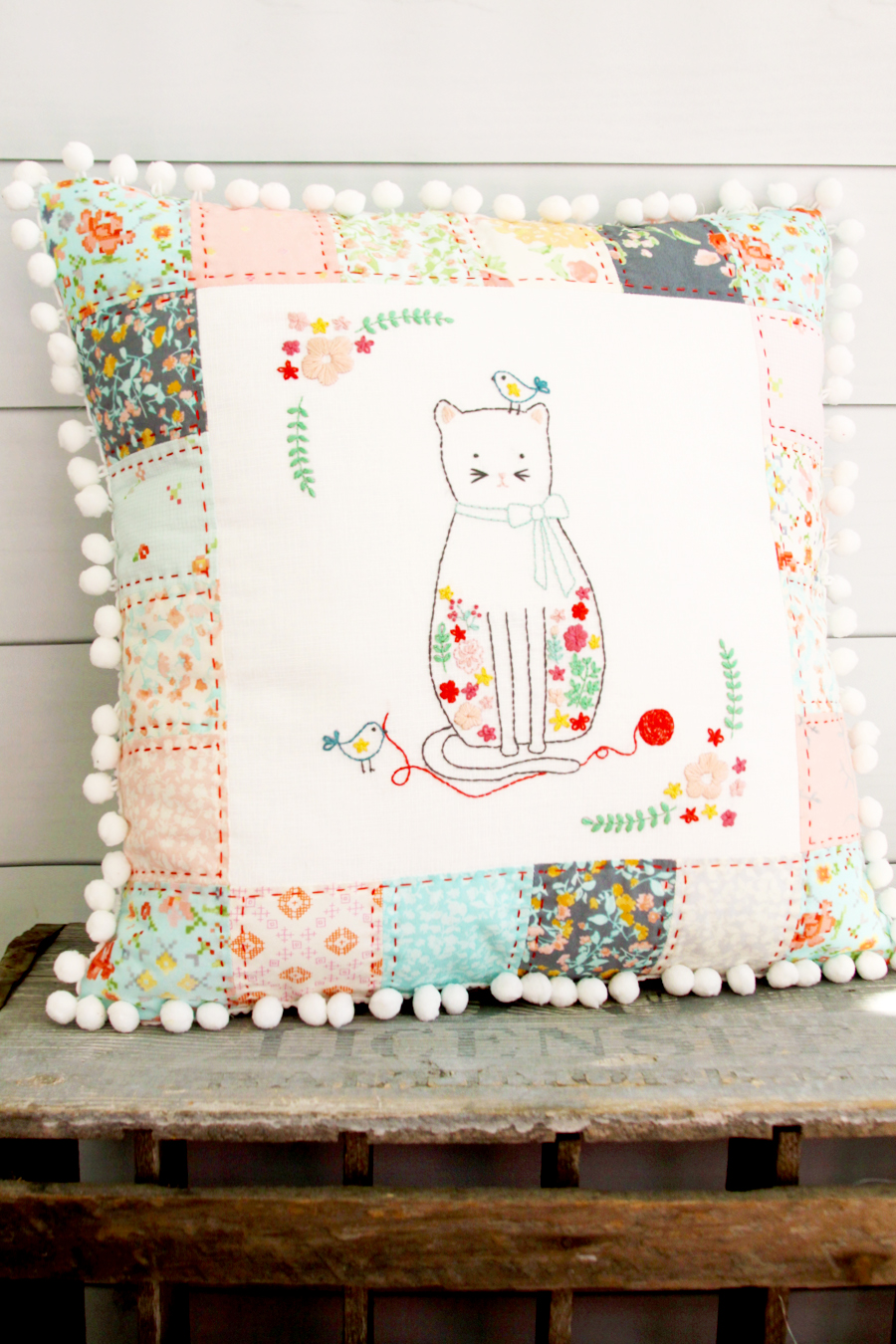 I'm so happy to be showing off this Kitten and Friends embroidery pattern and it's debuting in the August edition of Homespun magazine!
Homespun is one of my very favorite magazines – they are full of pretty quilting, crochet and embroidery projects. I am eagerly awaiting the day when you can find them easily in the US  – they are based in Australia. You can find them in digital forms at Apple Newstand, Google Play, Barnes and Noble and Zinio.
My little cushion was so fun to stitch up! It's super colorful and has this sweet patchwork border around the embroidery. You could definitely pop it in a frame too if you don't want to make a pillow.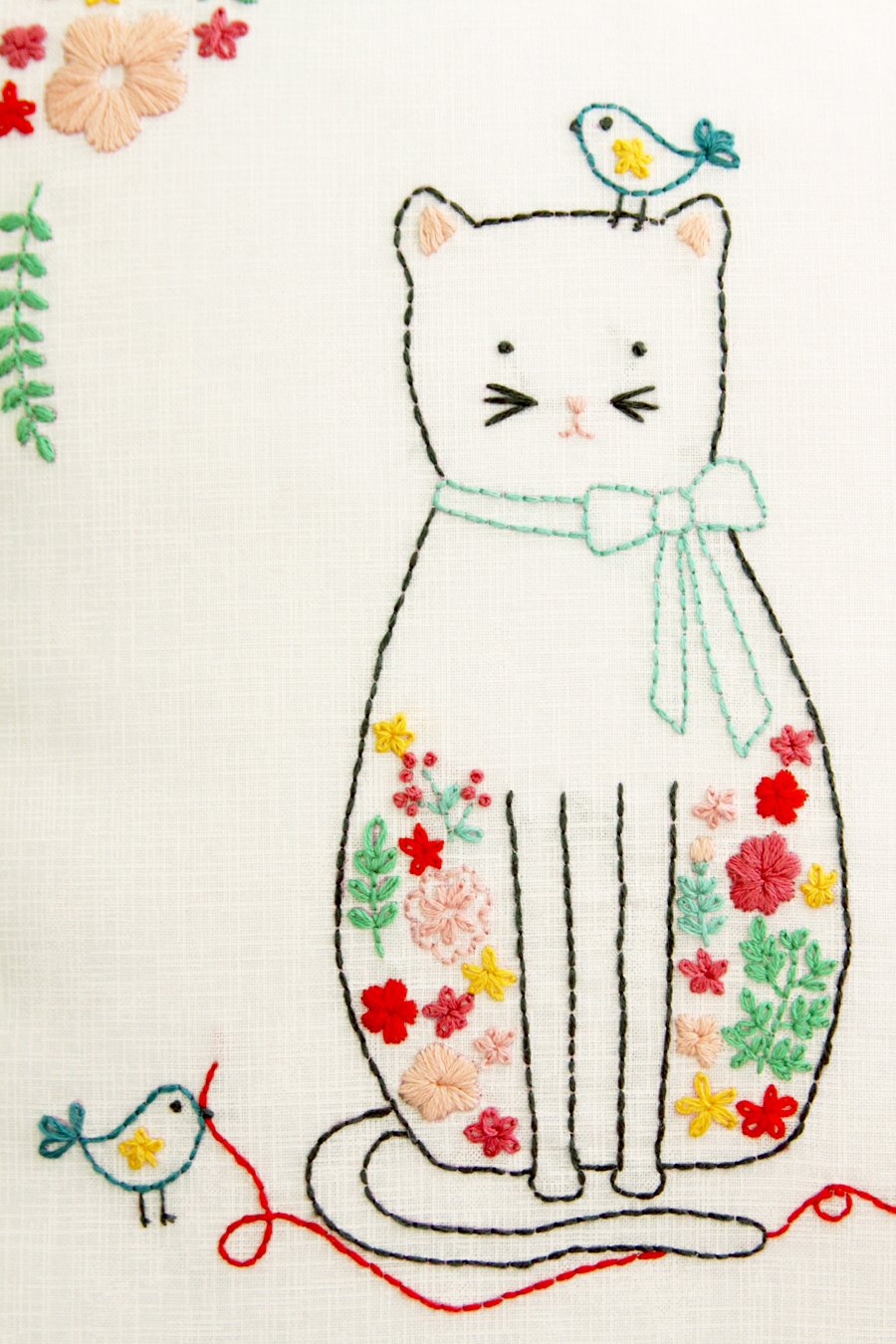 Isn't she cute with her little ball of yarn?
In the magazine you'll find all the instructions, the pattern and the color chart. There's a little interview with me too!
It's still so surreal to see my projects in print. It's definitely a "pinch-me" moment – and something I am so grateful for! I also kind of adore how they gave me a british/australian accent in the article. I don't think I've ever called my mom "mum" but it's so cute I think I'm going to start. :)
I'd love to know if you pick up a copy (I think here in the US it will have to be digital) and make up the sweet kitty!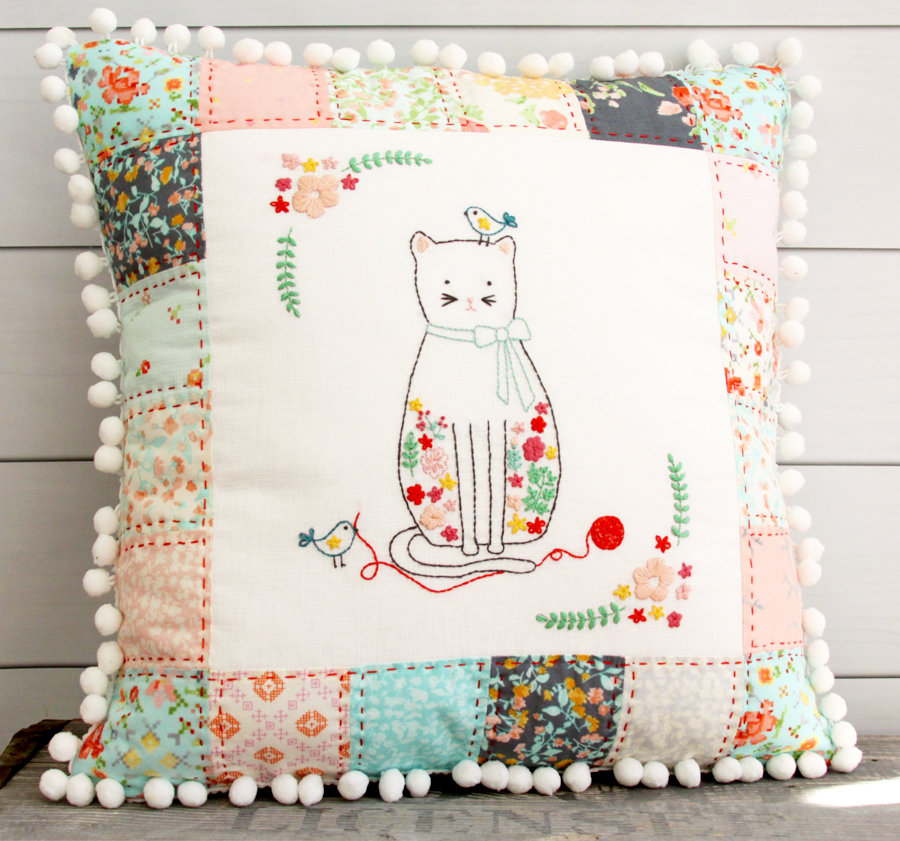 You might also like these: