Welcome to another week of Must Have Craft Tips, it's Bev from Flamingo Toes here with you today!! We are having a blast bringing you these fun tips every week – and we are in full holiday prep mode around here so you'll be getting tons of great holiday tips and tricks over the next few weeks!
I am nowhere near done with my shopping but I am absolutely committed to not leaving the wrapping until the last minute. I am all for cutting down on the craziness of the week before Christmas. I don't have a huge budget though so I'm putting together ideas for Inexpensive Christmas Wrapping Tips. I thought I'd share them with you today!
I've broken them down into some different categories – let's take a look!
Brown Kraft Paper ideas – you can really dress up simple Kraft paper with some fun things! I buy my Kraft paper rolls at Walmart – they are super inexpensive.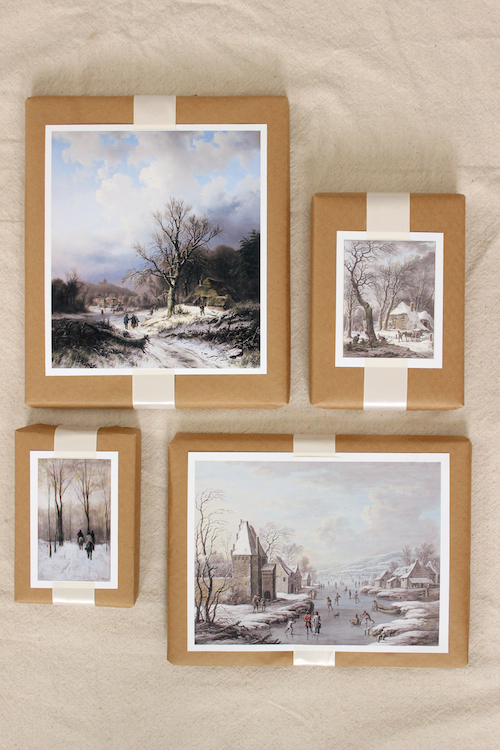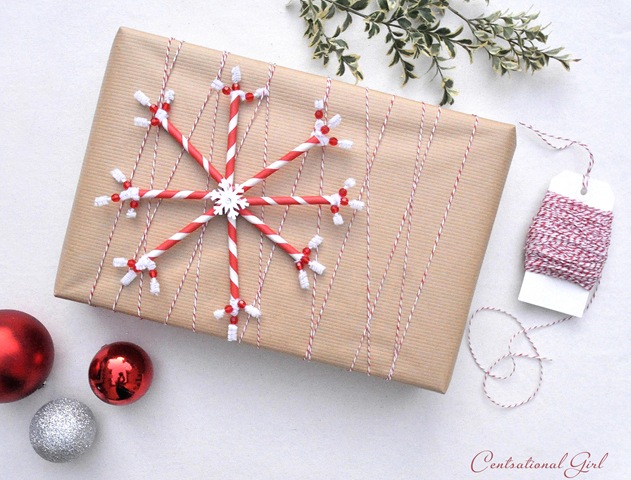 Dress up gifts with ribbon and gold writing
Creative Gift Toppers – You don't need plain ole bows to top off your gifts – get creative with idees like rosemary or dollar store ornaments!
Pretty Paper and Herb Wrapping Paper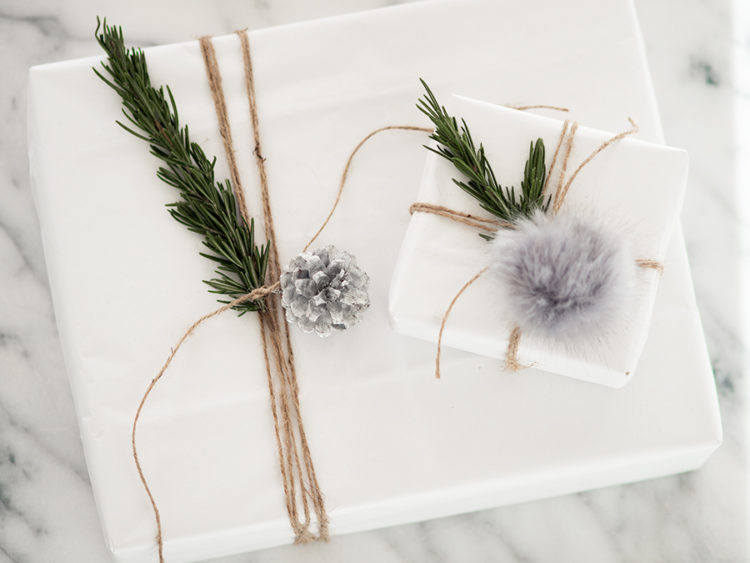 Inexpensive Ornaments and Ribbons
Candy Wrappers – tasty and pretty all at once!
Wrapping with Creative materials – you can have a lot of fun wrapping up gifts with different things!
Wrap Presents with Fabric (source)
Sheet Music Wrapping – these look pretty dressed up with a little greenery!
Grain Sack Gift Bags – these are so simple and pretty!