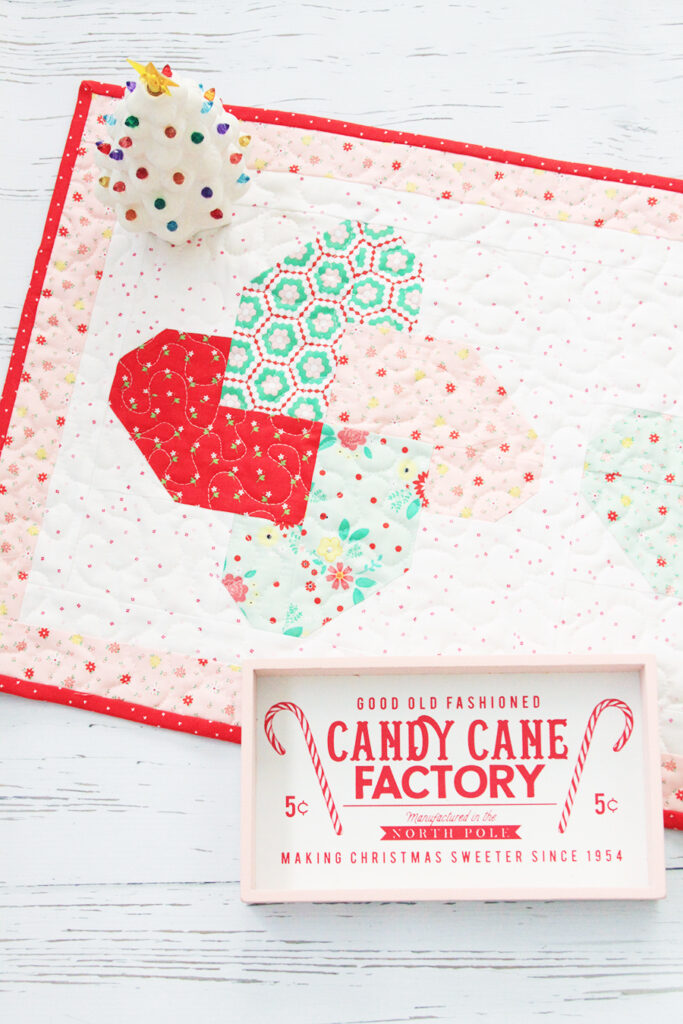 I'm so excited to tall you about the new book by Andy Knowlton from A Bright Corner called Fresh Fat Quarter Quilts!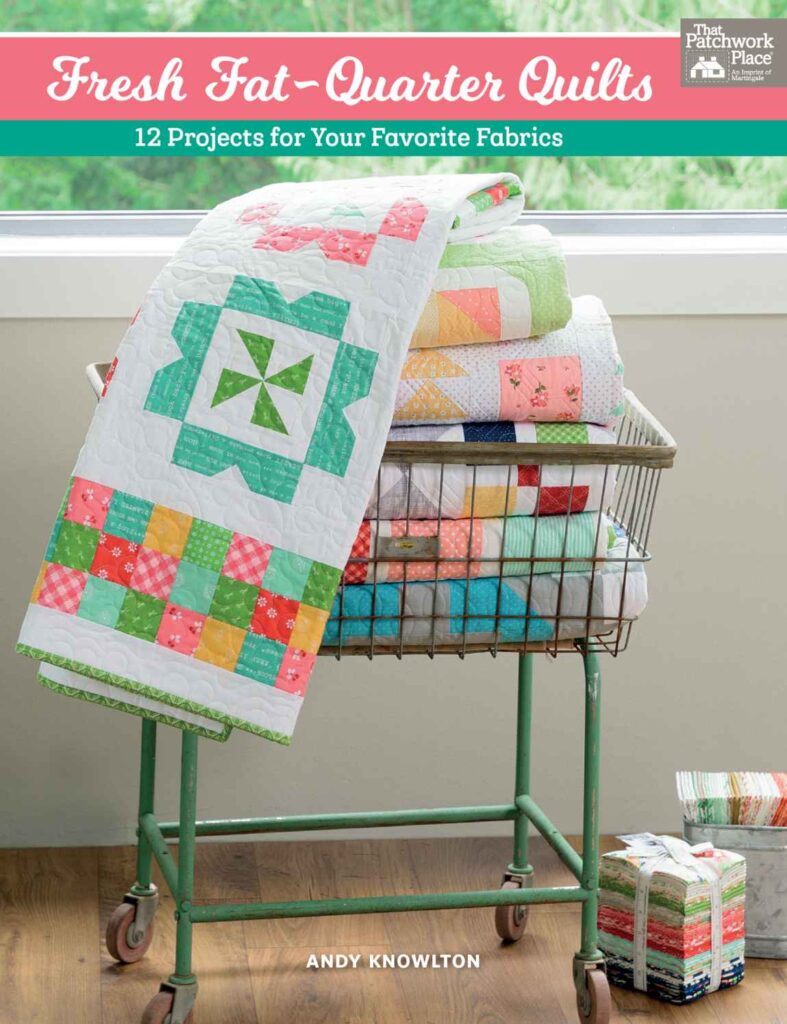 Fresh Fat Quarter Quilts
Oh my goodness – this book is so good!! Y'all. This is the perfect book for fat quarter projects and it has so many great options! Andy's laid out the book in such a smart way. She has designed the book so you can easily choose a project based on how many fat quarters you want to use – 6, 8, 10, 12, or 14.
They are such great projects and you can make the quilts as they are or you can take the blocks and make other projects with them – like the Table Runner I made using the block from the Winsome Quilt!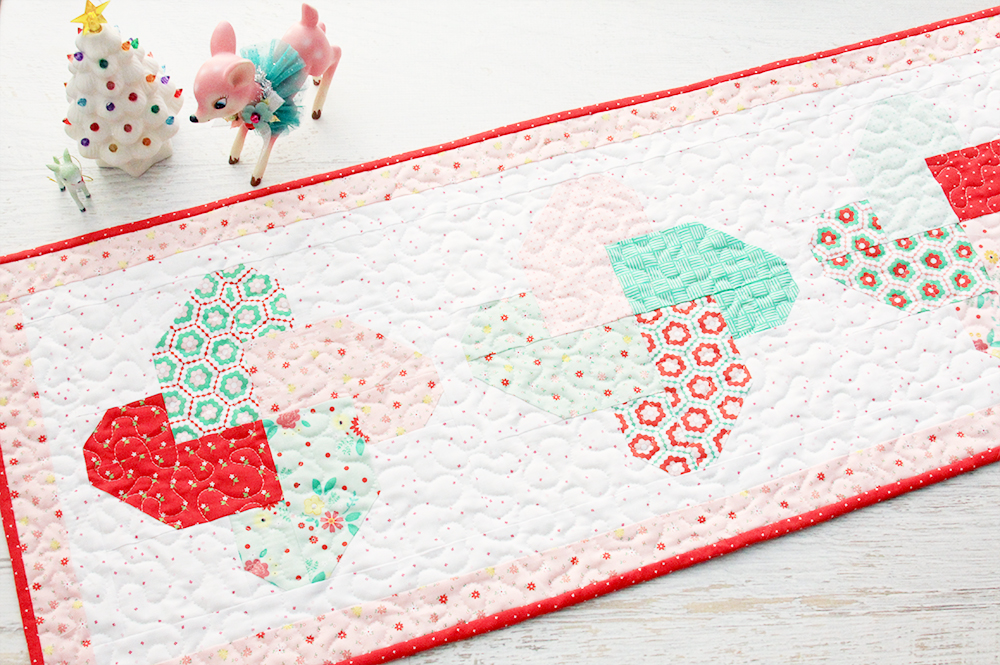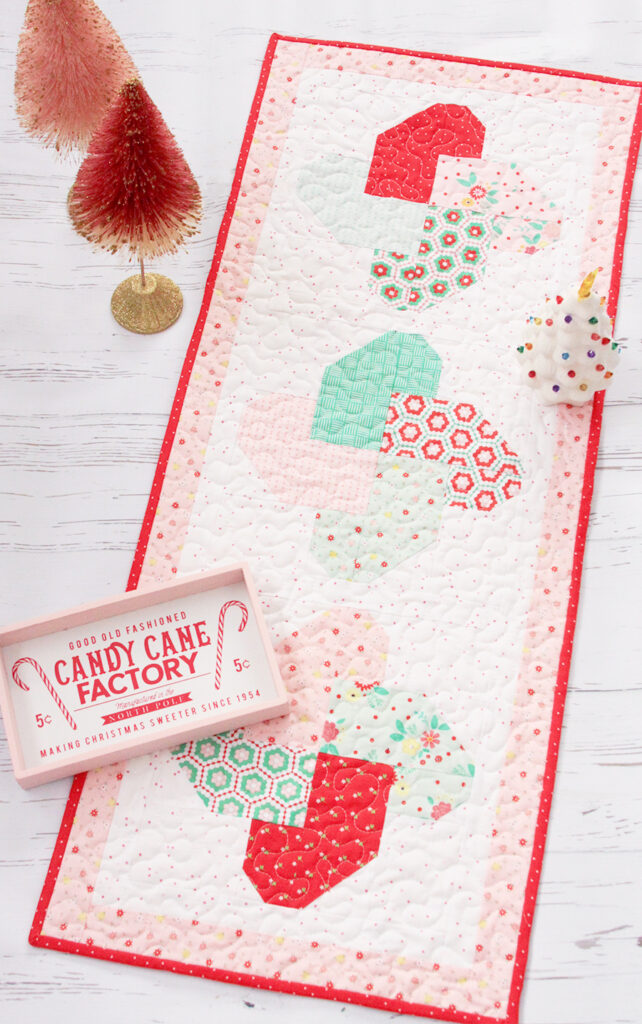 Here's what the quilt looks like in the book! I just love how creative the quilts are and how fun it is to see them made up in other fabrics.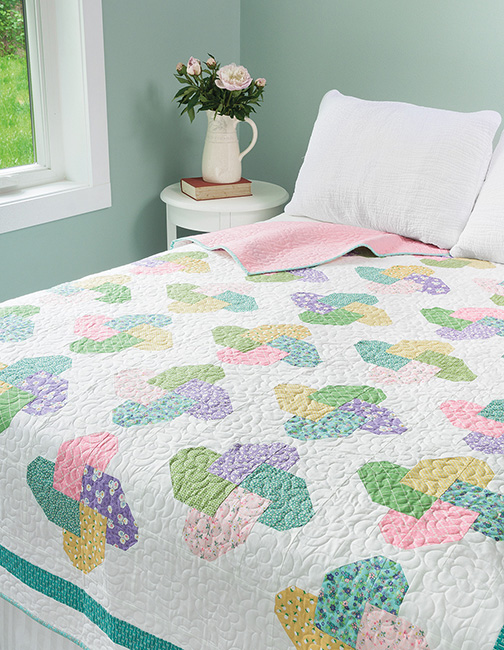 Fresh Fat Quarter Quilts Table Runner
I used mostly my Rose Lane fabrics for my runner but I stayed with the light pinks and greens, but I wanted it to have a Christmas feel so I added in some red prints from Vintage Keepsakes and I used the brand new "All the Pink" in Blossom for the background. I think they look great together! I think with the pretty Spring colors Andy used in the book the blocks look like flowers but I think my Christmas version looks a little like Christmas candy!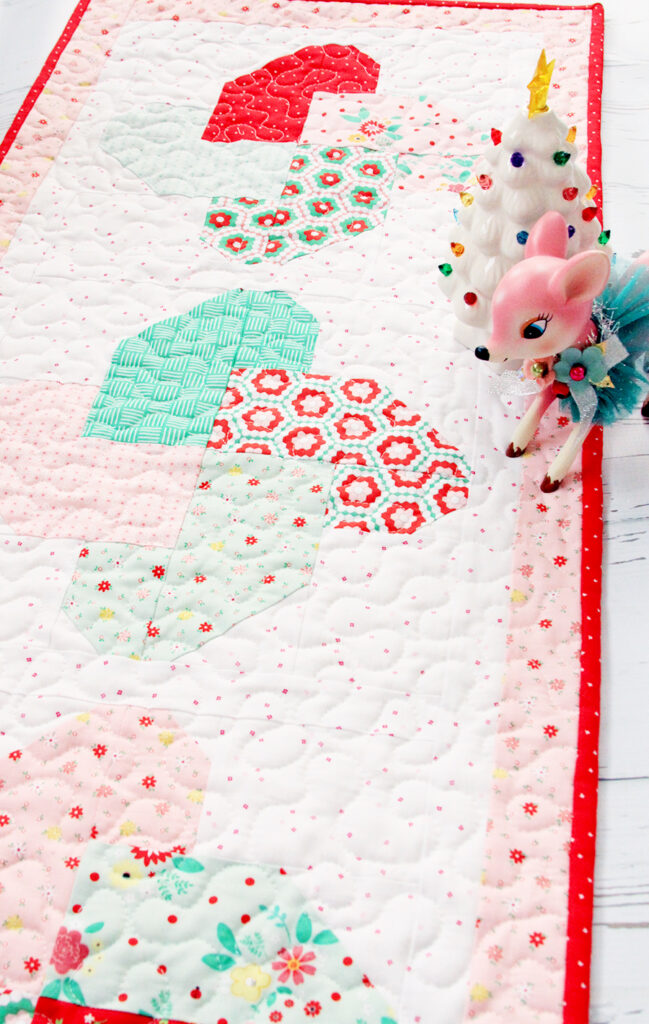 I used the white main print in Rose Lane for the back. I love that I can use this side in the Spring too!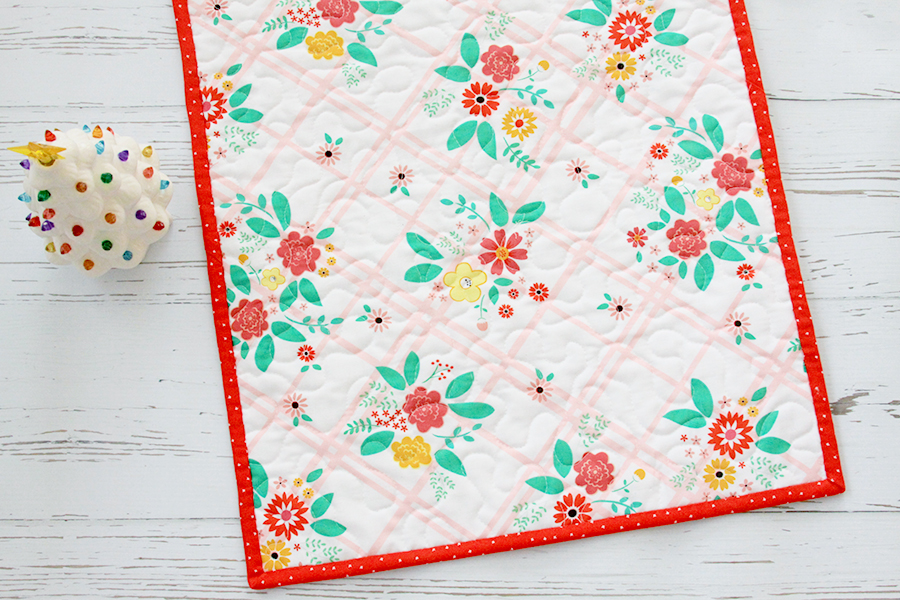 To make the runner, I sewed three Winsome blocks exactly as written in the book. I cut 1 1/2″ background strips for sashing between the blocks and as an inner border around the three blocks. I cut my outer border 2″ x WOF – it took three strips. The backing takes 1/2 yard and I cut my binding strips 2 1/2″.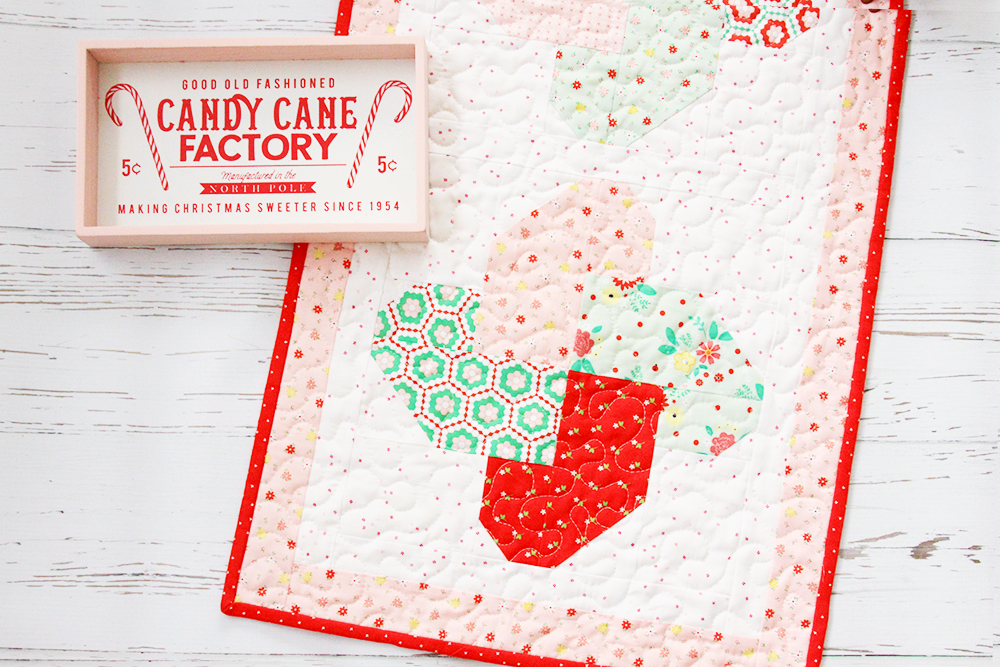 You can find the book at Amazon (affiliate link), Barnes and Noble, Target and other book stores! It would be such a great gift for a quilter or for yourself! (I won't tell anyone if you wrap it up and put it under the tree from Santa) :)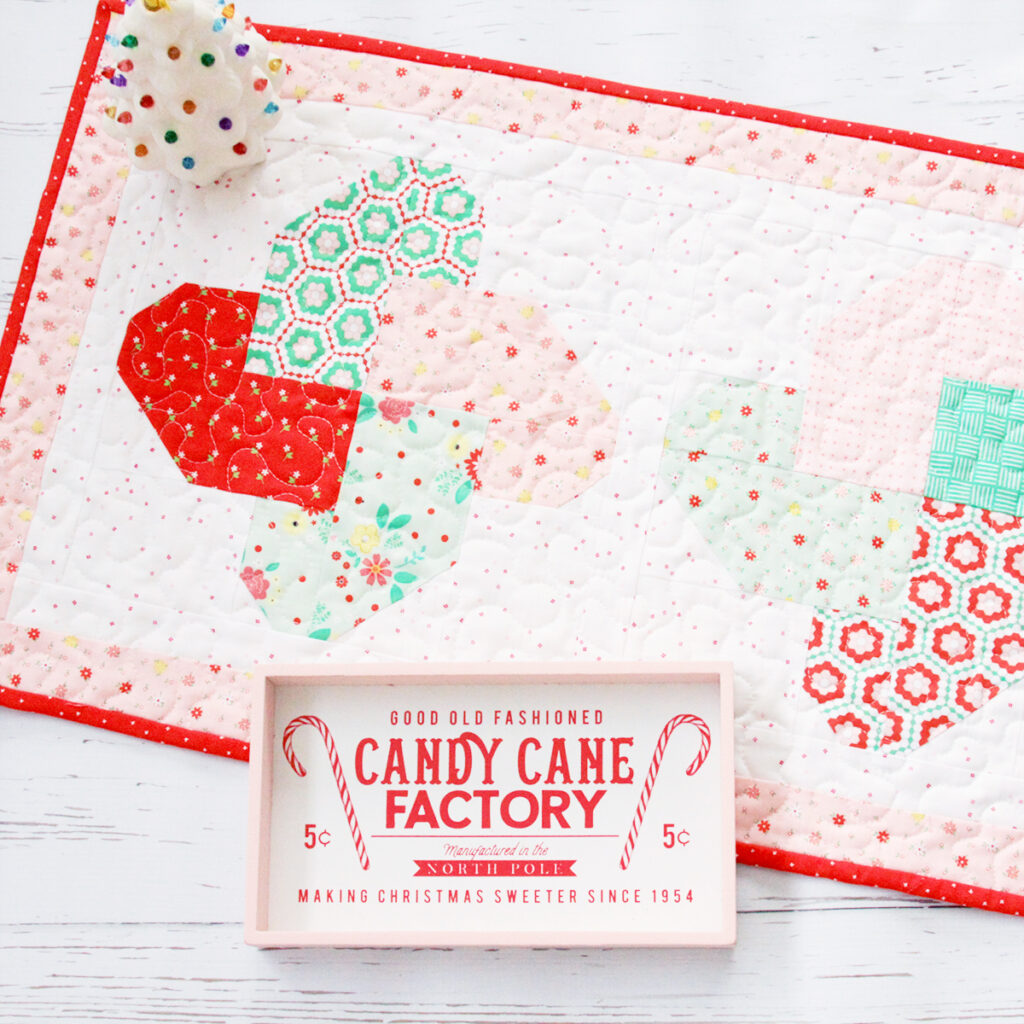 There is an amazing group of bloggers participating in the Book Tour – you can find them on Instagram and follow along with the hashtag #freshfatquarterquilts !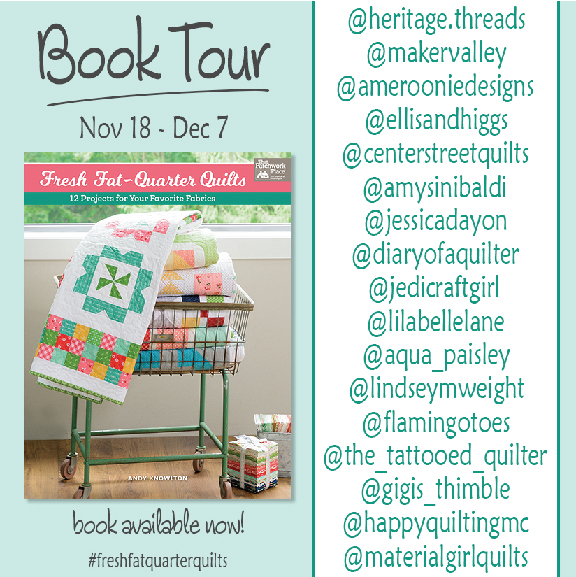 And make sure you're following Andy at her blog, A Bright Corner, and on social media. She is such a talented maker and quilter and is one of the kindest people I know! You will love her and her fabulous projects!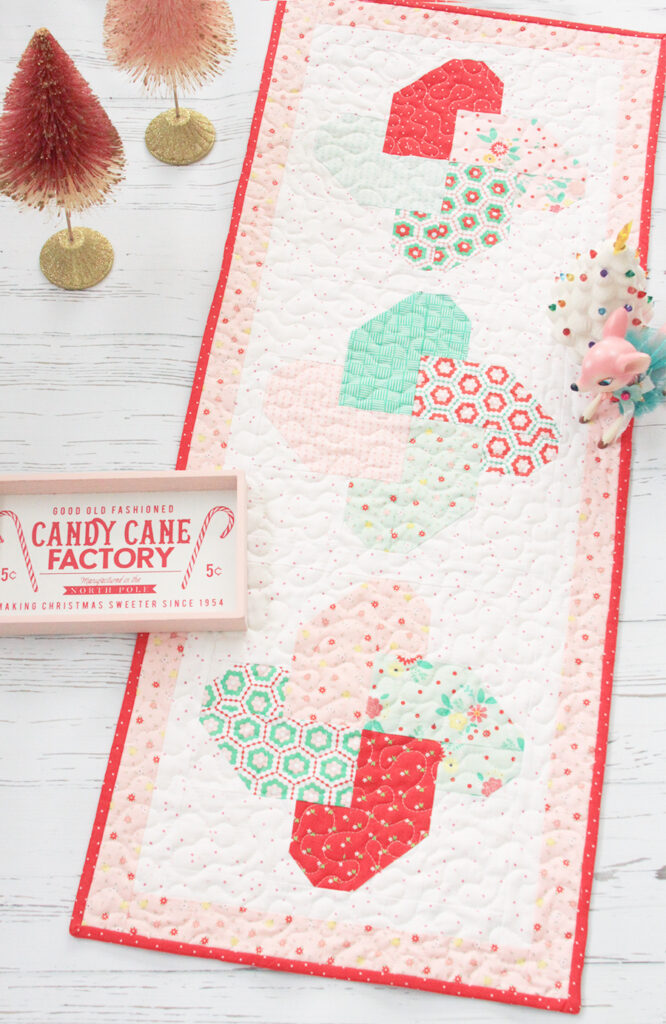 I'm giving away a copy of the book in my Facebook group! Head on over and join if you'd like to enter. We have a blast in there sharing projects.
What do you think of this Fresh Fat Quarter Quilts table runner? Share in a comment below!