I have such an exciting announcement to share! I have a brand new basic for Riley Blake Designs on its way – my new Dainty Daisy Fabrics are Coming Soon!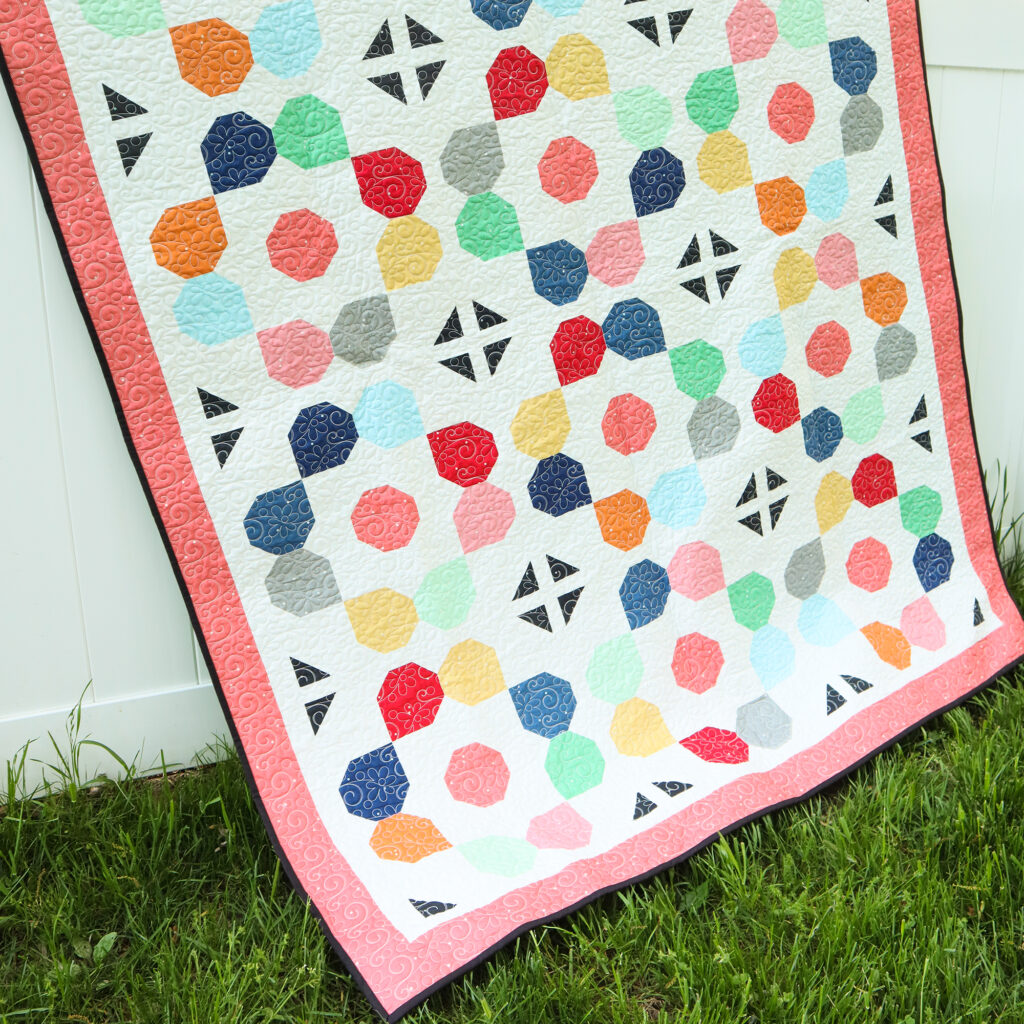 My brand new basic fabric collection is called Dainty Daisy and it's arriving in stores in August 2022! I love using fabrics that have a tiny print in them, one that doesn't take away from the other prints but is still fun and of course, if there are flowers that's even better! Dainty Daisy has very small daisies scattered through the fabrics along with a little bit of speckling for more texture. It is initially releasing in 12 gorgeous colors!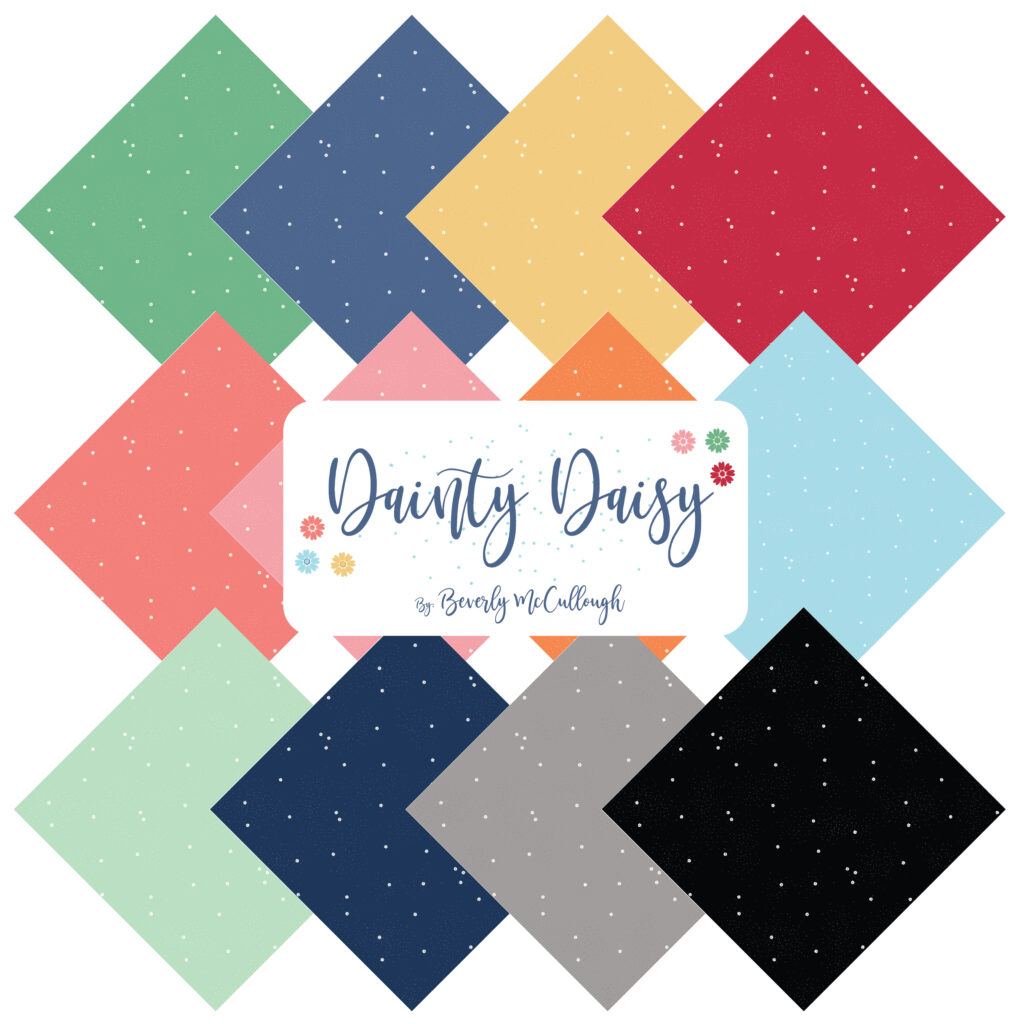 These fabrics are perfect for using in quilts for blocks, or as backgrounds! I think they'll also be great for doing embroidery patterns. The designs are subtle enough that the stitching will still stand out, but the background will have pretty details!
Dainty Daisy Fabrics Coming Soon
A Basic collection is made up of simpler prints in lots of colors. And it's available longer than a regular collection so you can use Dainty Daisy whenever you want fabrics with subtle prints!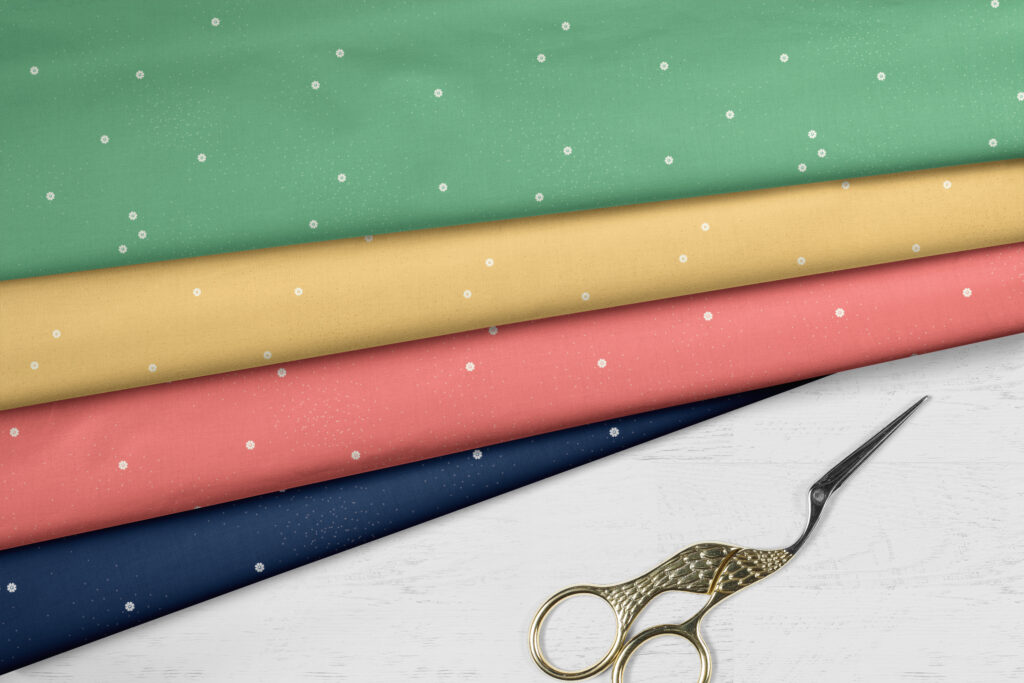 I designed three quilts to go along with Dainty Daisy!
The first is called Sunshine and Daisies! It is made up of big flower blocks that look so fun in the great Dainty Daisy colors.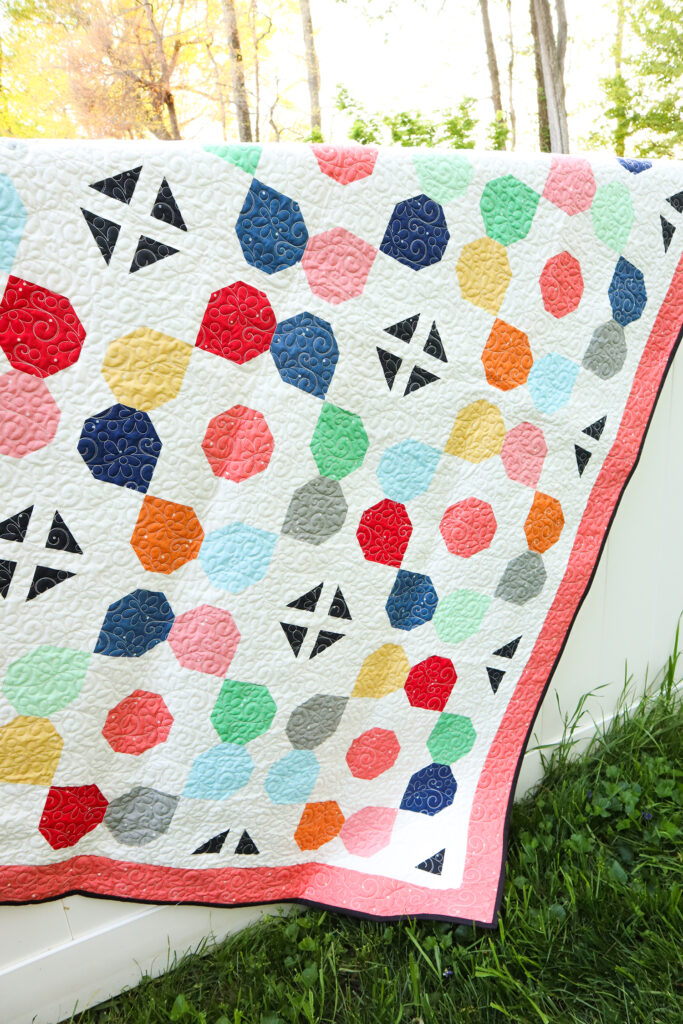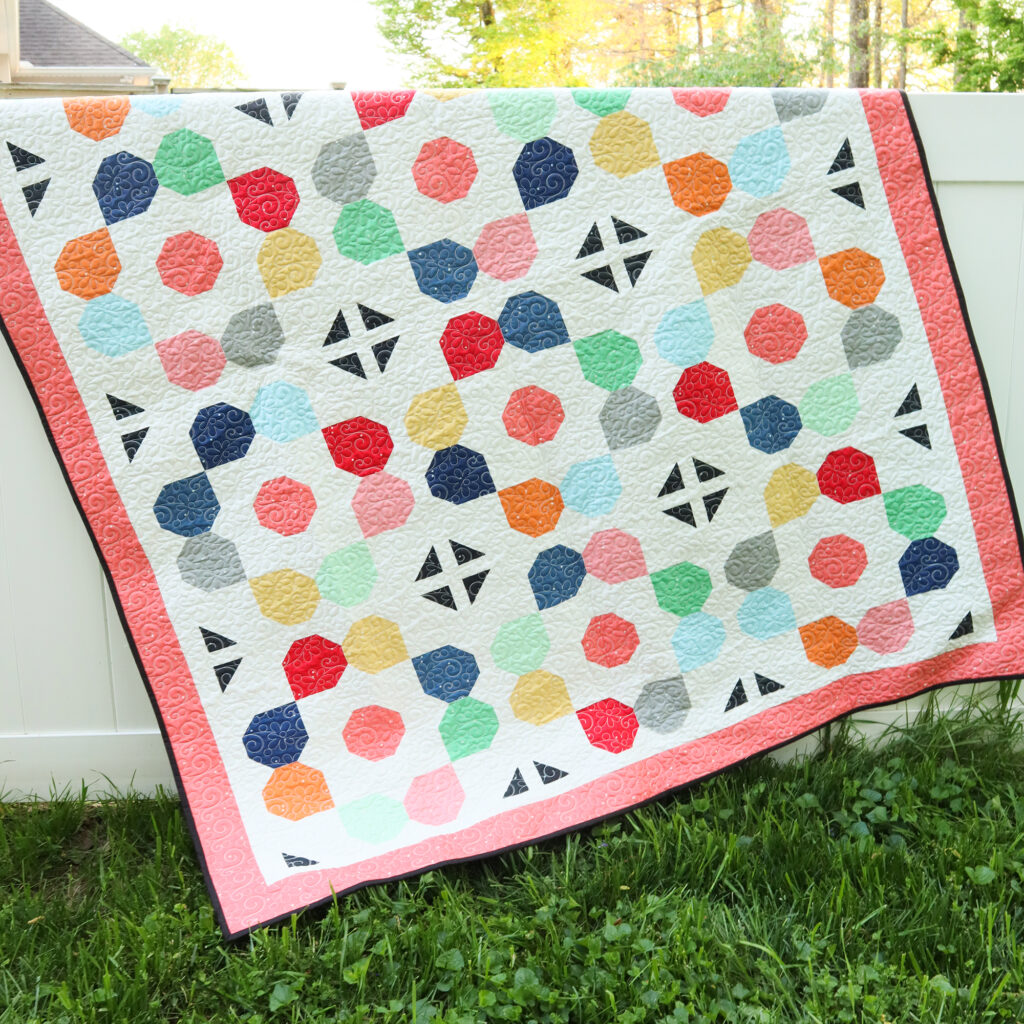 This pattern will also come with coordinating runner instructions.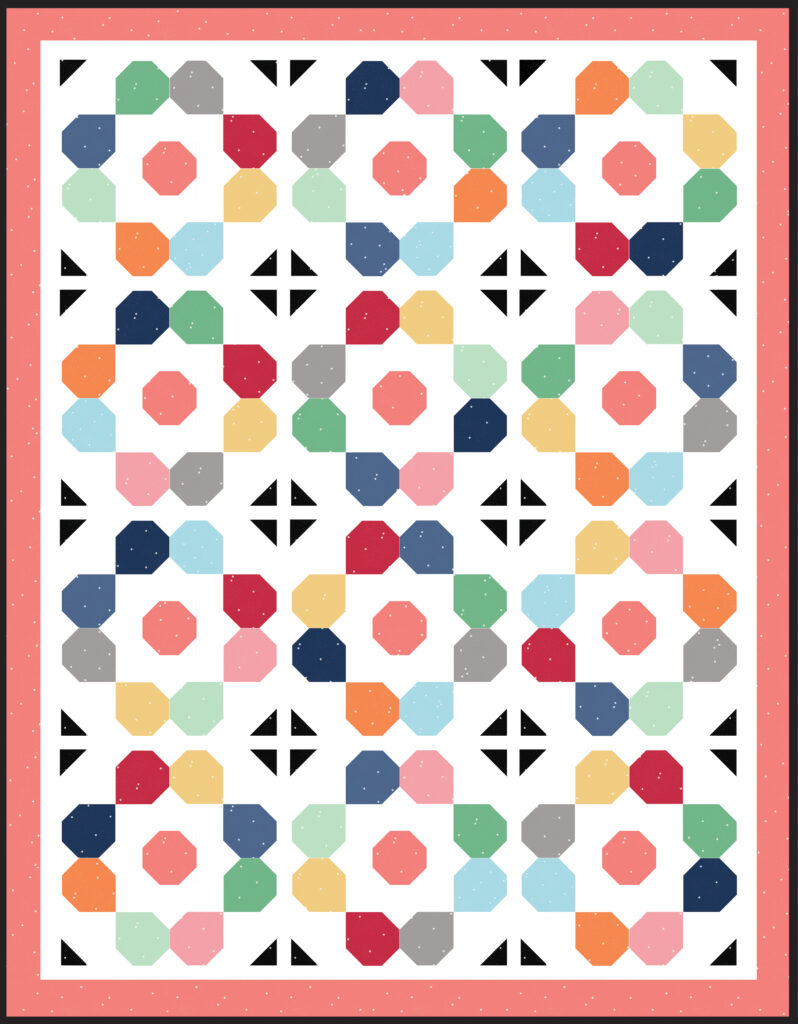 The second quilt is called Morning Meadow. It has scrappy patchwork flowers that I've put on a linen background. I love the way the flowers pop against the linen but you can use any background you'd like! This quilt also has a great patchwork border that is so fun to make!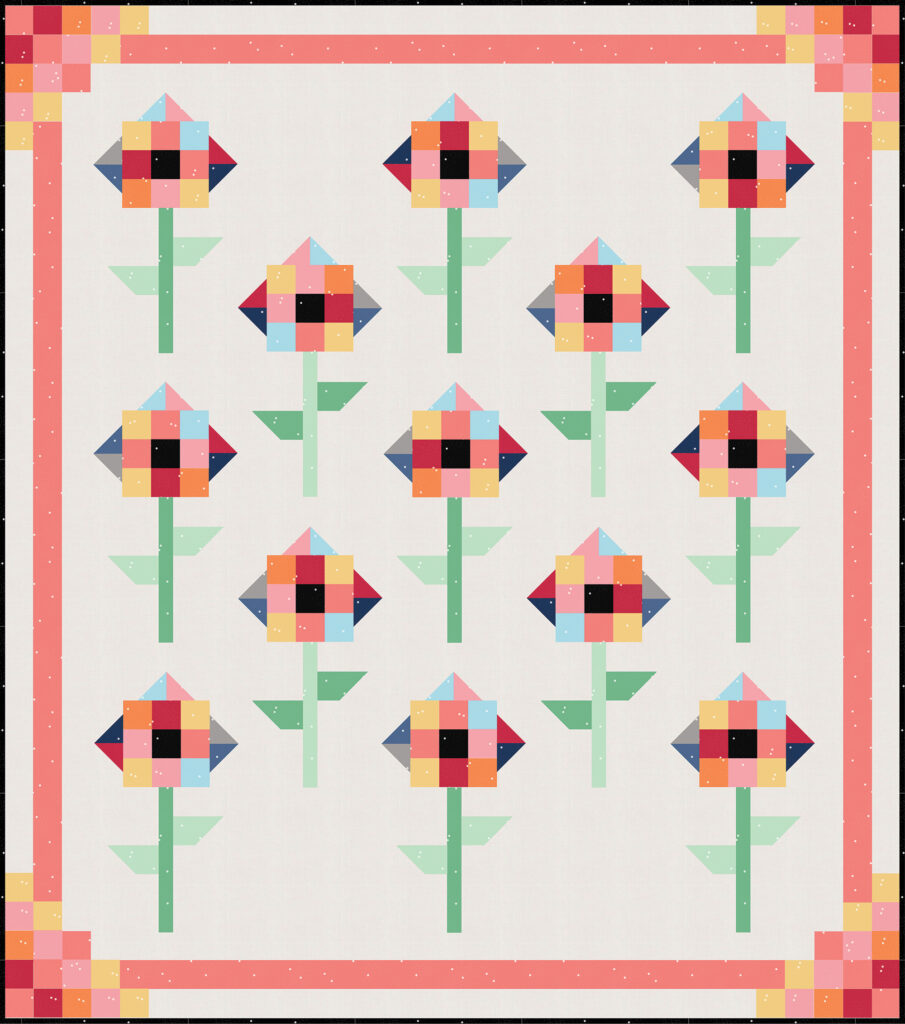 The third quilt is a mini quilt called Friendship Sampler! It has several, fun, different blocks that give the mini a sampler look. This would be a fun quilt to make with a friend or at a quilting retreat too!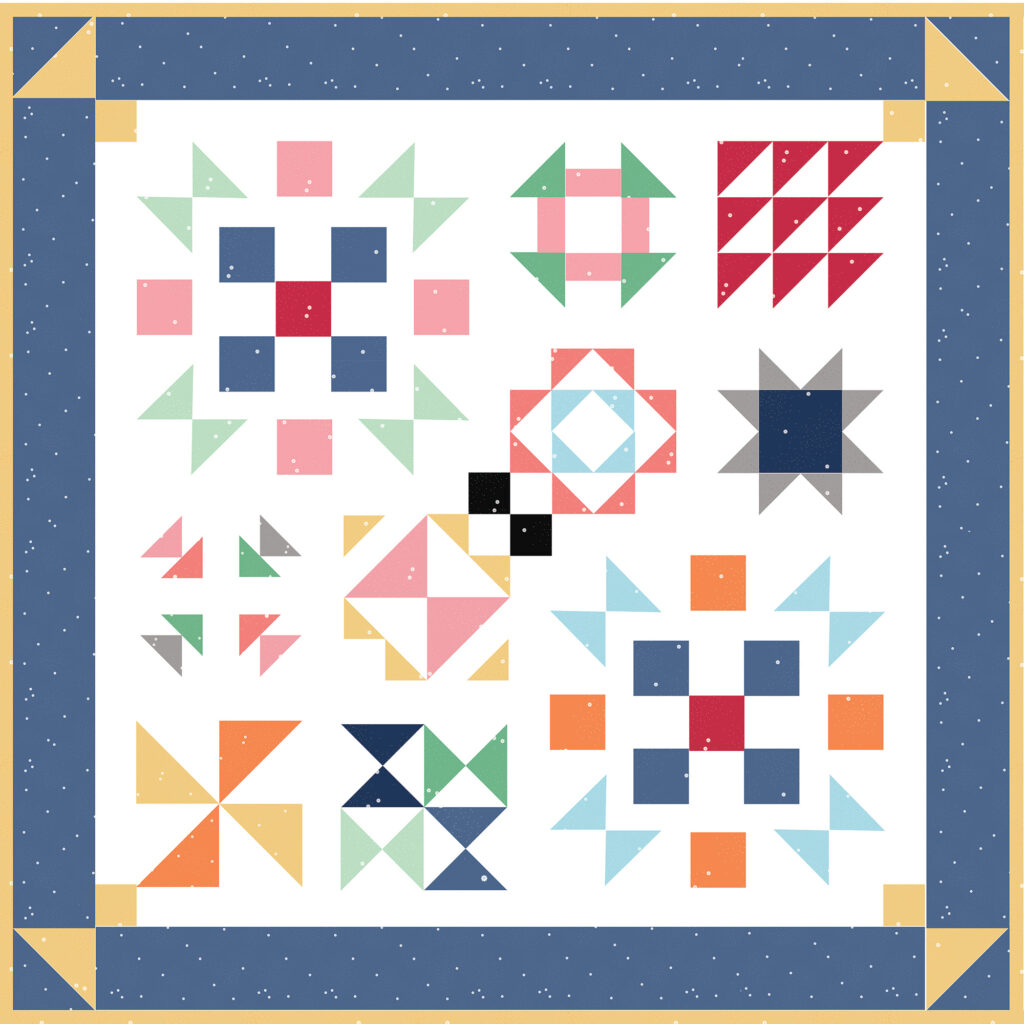 I can't wait to see what you make with this sweet basic collection! You can check out the Storyboard here. The Dainty Daisy Fabrics Coming Soon will be arriving in stores in August!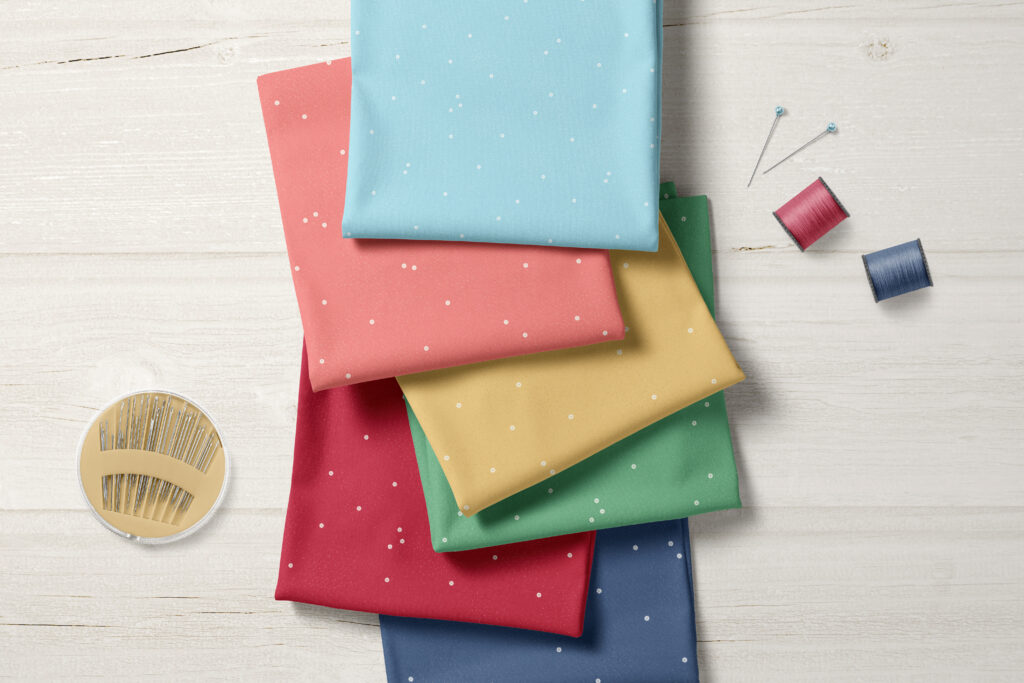 You can see all about Dainty Daisy fabrics here!