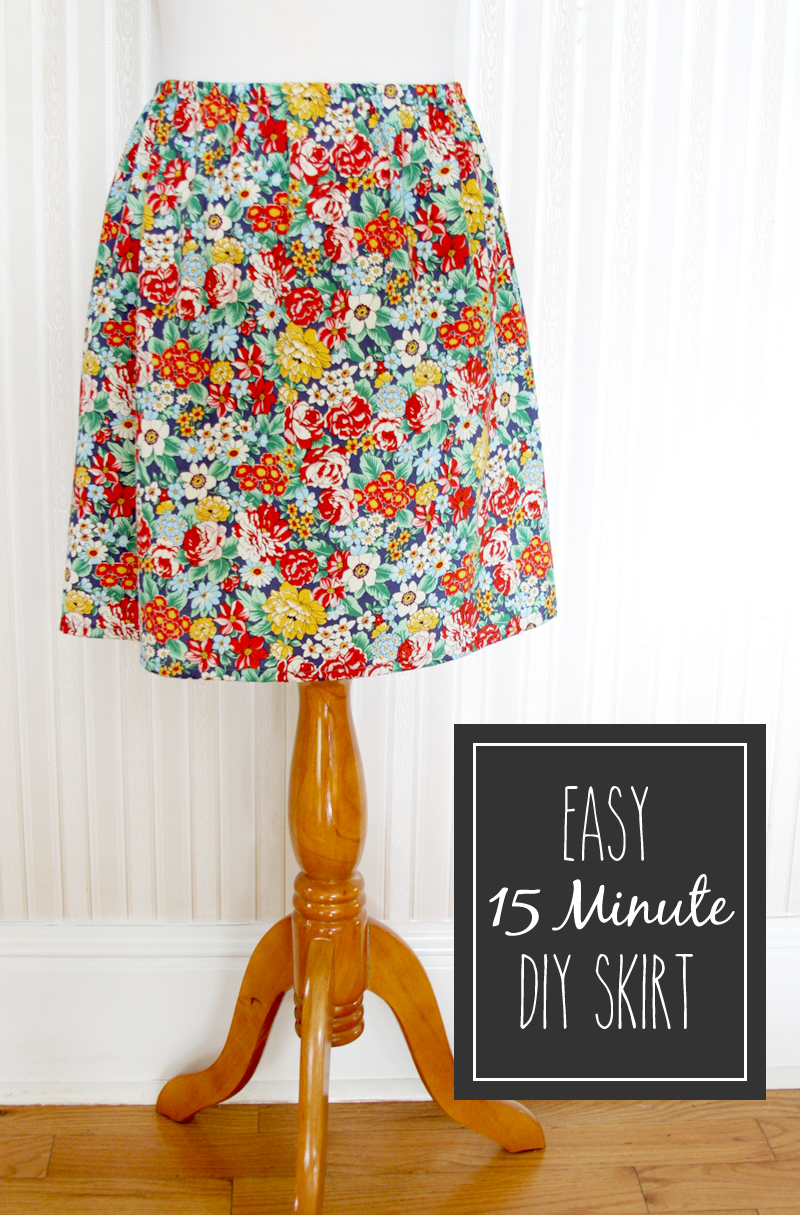 I just love fast and easy sewing projects – and when those quick projects are also sweet additions to my wardrobe – even better!
This Cute and Easy 15 Minute DIY Skirt is so super fast to sew together – and easy to make up in your favorite fabric!  You could whip this up in a cute cotton or a comfy knit – either would work and look so great.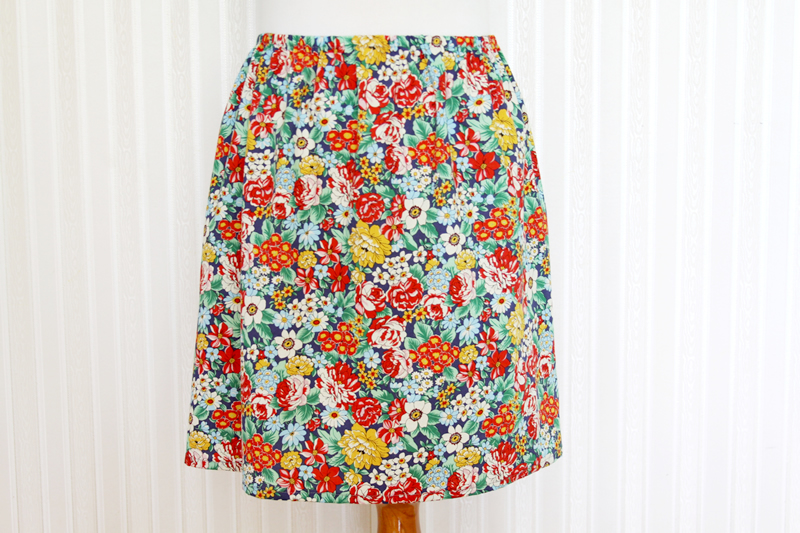 I had this sweet Robert Kaufman fabric in their London Calling line that I've been dying to use. It looks a little like a Liberty fabric without having to take a loan out. Win win in my book! This quick little skirt was the perfect project!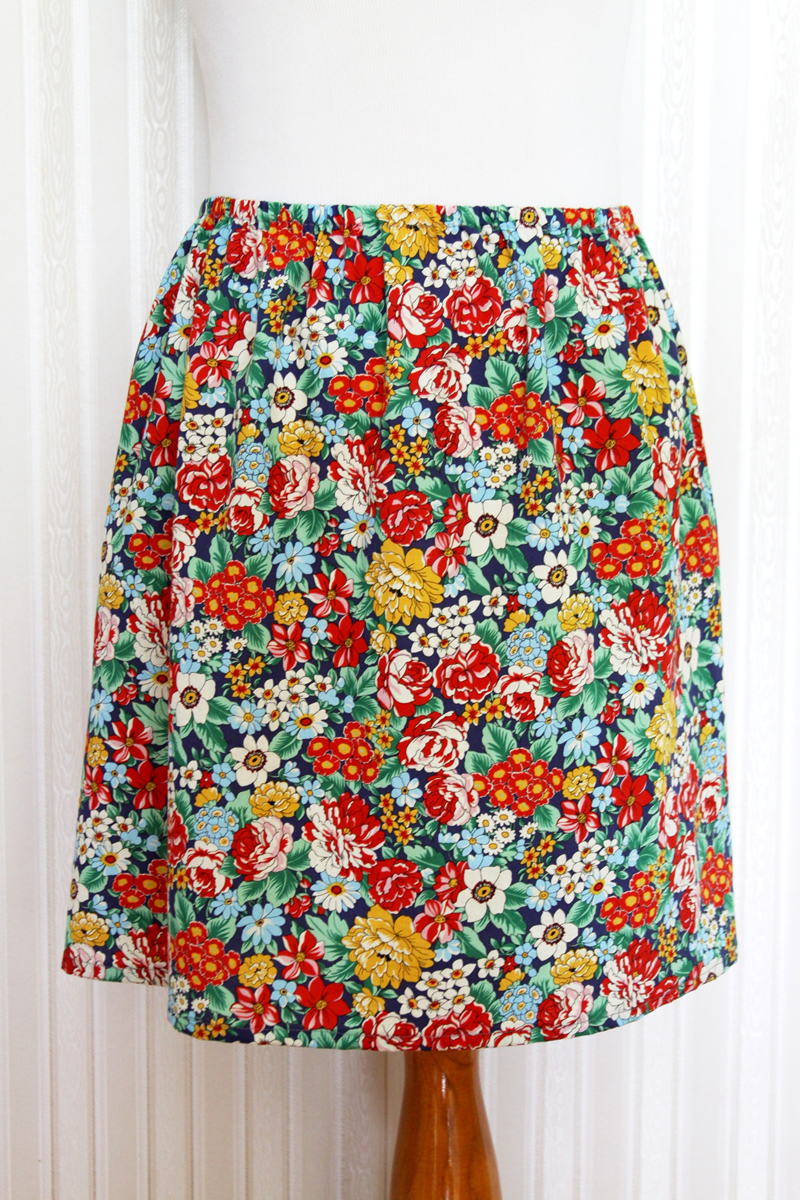 So let's get started:
EASY DIY SKIRT SEWING TUTORIAL
Quick DIY Skirt Supplies Needed:
Fabric for skirt
Elastic for waistband – 3/8″ wide
Other usual sewing stuff: Sewing machine, thread, scissors, ruler
Quick DIY Skirt Directions:
Begin by taking your measurements. Measure your hips and add 11″ and then divide that number by 2. So if you're hips are 38″ you will have 38″ + 11″ = 49″ / 2 = 24.5″. That will be the width of the rectangles. You can add or decrease that measurement (the 11″) it will just make your skirt fuller or narrower. Don't make it too narrow – you won't be able to sit down and that isn't any fun.
Measure out the length you'd like your skirt. Add 3″. That will be the length of the rectangles.
Cut out two pieces that are the length and width of your measurements.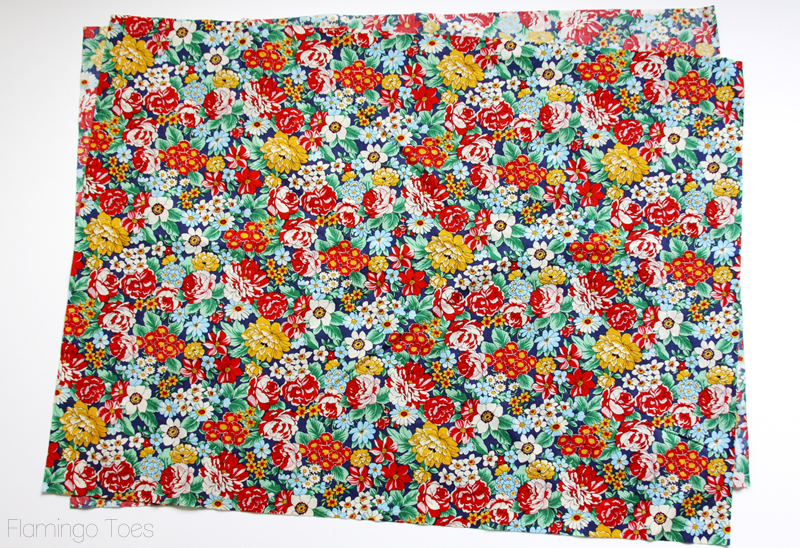 Place your fabrics right sides together and sew up the side seams. Take an extra minute and zig zag along the raw edges of the seams – this will make it so your seams don't fray when you wash it up.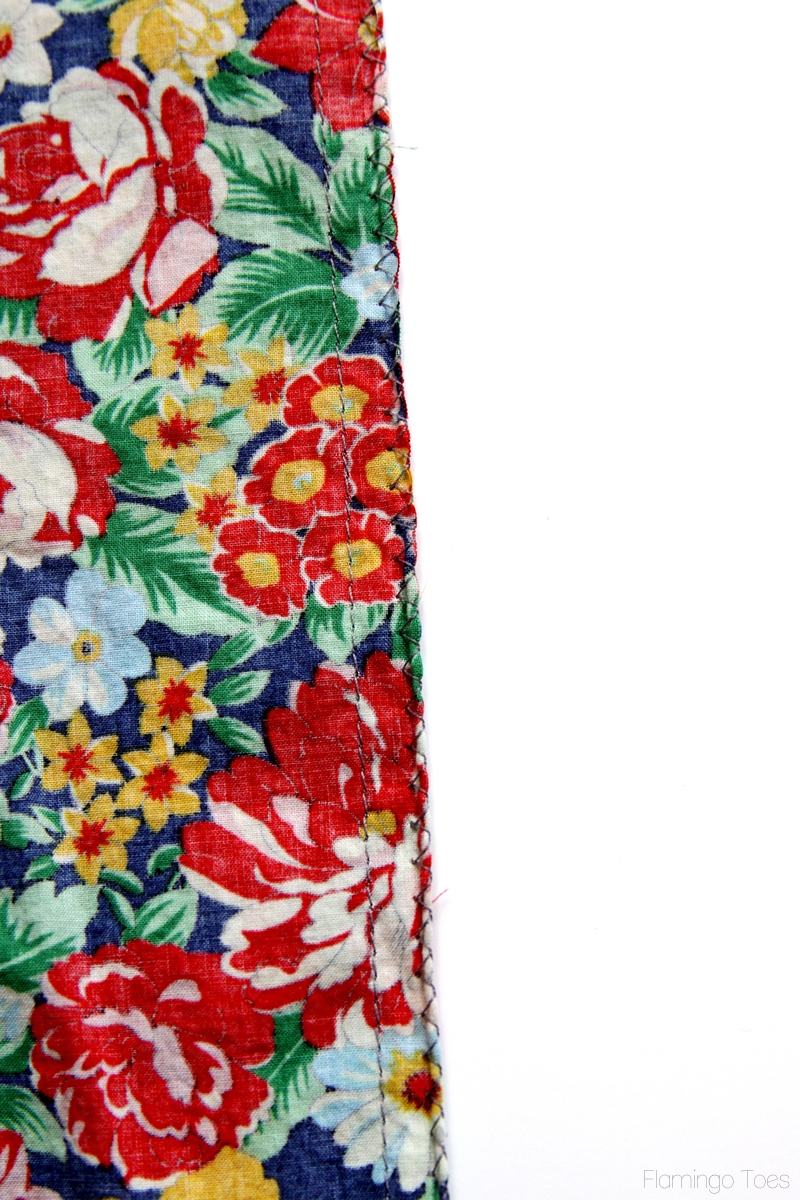 Hem your skirt by turning the bottom edge up twice. Sew all the way around. I mean seriously – how great is this print?? I love it. I think I need to use it for a scarf too.
Do the same thing at the top of your skirt to make a casing for your elastic. You want your casing to be about 5/8″ if you are using 3/8″ elastic. Leave an opening of about 1″ in the casing.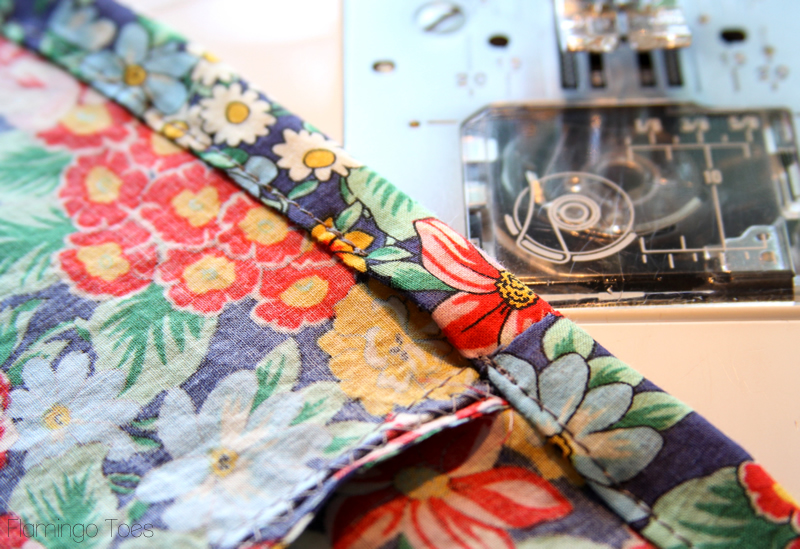 Cut a piece of elastic the size of your waist. Add a large safety pin to one end of the elastic. Feed the elastic through the casing, but keep the other end of the elastic out of the casing.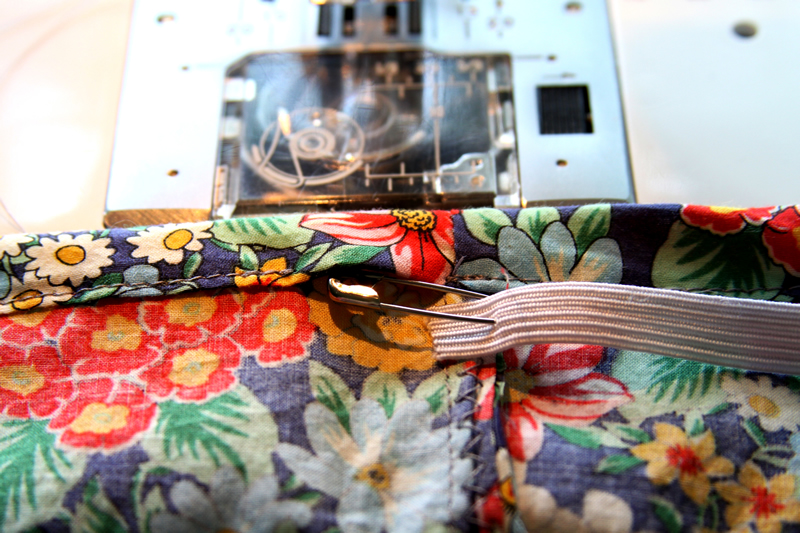 Overlap the two ends (make sure the casing isn't twisted) and zig zag sew over the overlapped section. Go over it a couple of times – you don't want your elastic coming undone some day when you're wearing your skirt. Awkward!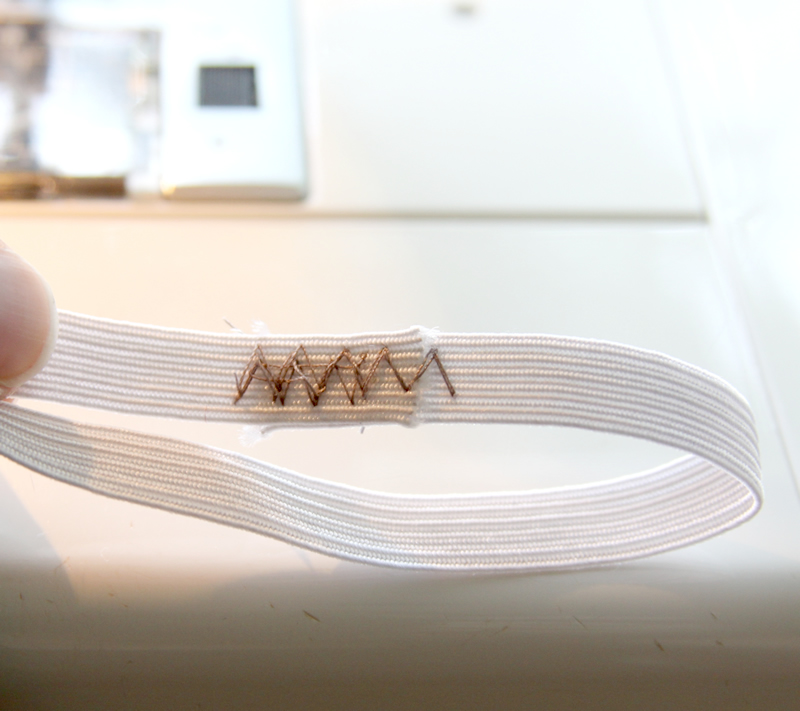 Stretch out the skirt waist a little to get the elastic to go all the way into the casing. Sew the opening in the casing closed.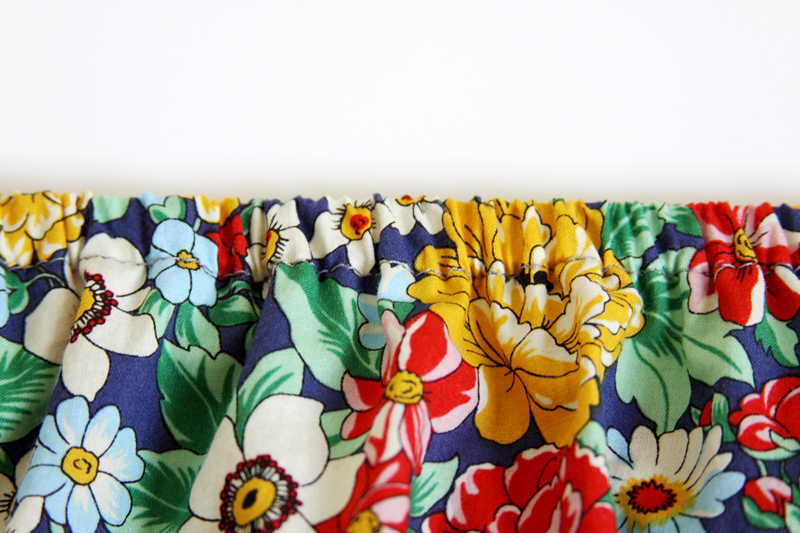 And that's it!! So super quick and cute right?!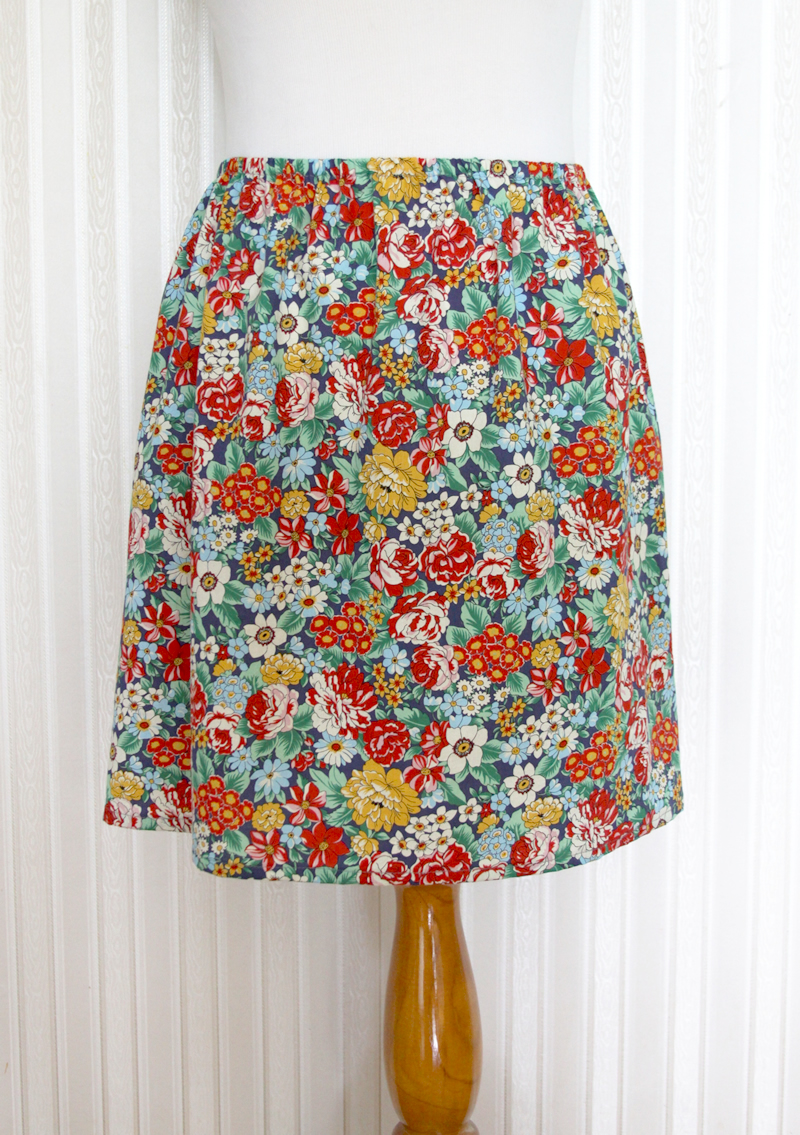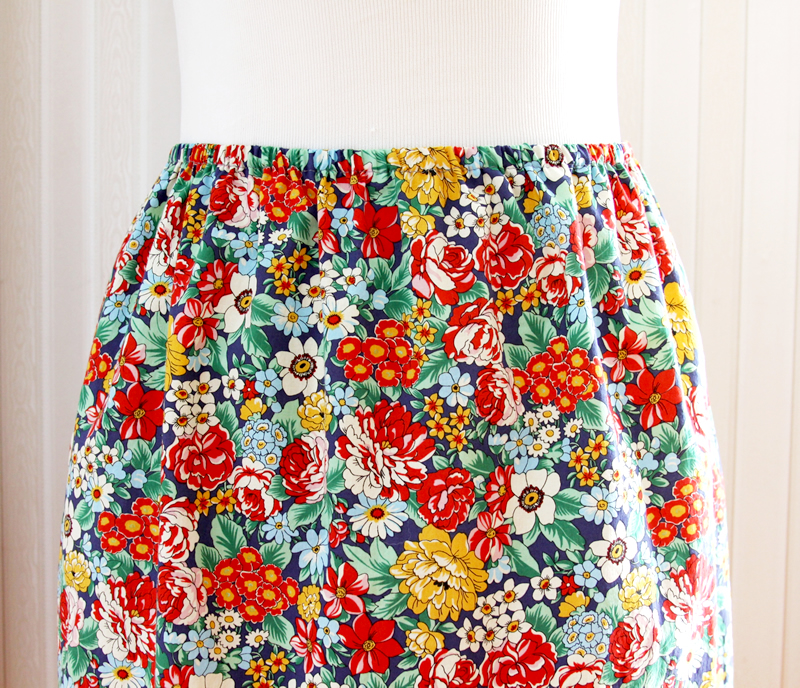 This DIY skirt is for any season – wouldn't it be cute with some tights for Fall?!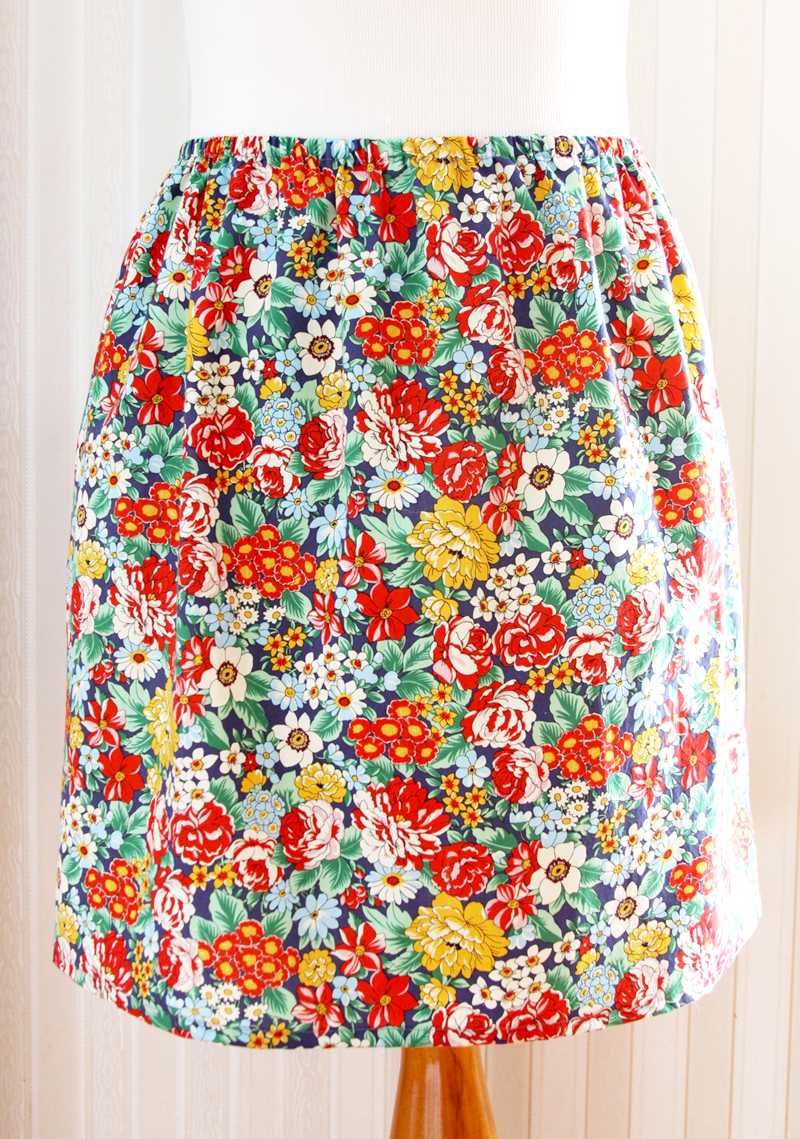 I hope you give this DIY Skirt tutorial a try!