Happy Friday, friends! It's time for a new room in the house to talk about.
We've covered most of the main rooms in the house. This month we're focusing on an extra space that you may have, or may want to have: a playroom!
In our home we have a bonus room which is a large room over our garage. It's basically a multi-purpose space for anything we want! It's currently serving many purposes. It holds my craft space, acts as a spare bedroom (fold out couch), game room, random storage, AND a playroom for my little boys! It's not easy having a space that functions as so many things but we manage to make it work. Today, I am choosing to focus on art stations for playrooms and, let me tell you, there are ALL kinds! Big or small, as long has a child has a space to create, I think they are happy.
I love the pops of color on this monochromatic art station. I also love how all of the craft supplies are up off the table leaving more room for creating!
Art Cart
This is a great idea if you don't have a dedicated space for art supplies. Making them mobile allows your child to create anywhere!
Art Crafting Space
All needed art supplies are within arms reach in this colorful art space.
Art Corner
This narrow art space uses height to it's advantage.
Murphy Art Desk
A DIY fold-down desk is a great way to save space in a room!
Craft Caddie
This mobile craft caddie is a great way to pick up and go create outdoors or even at a friend's house!
Craft Shelves
I'm a big fan of bins for supplies and these shelves full of crafty bins look perfect for little ones!
Crafter-noon Corner
Not only does this space have a cute name, but the art space is so colorful and fun! I mean, that stool??? Yes, please!
Craft Station Nook
This is a brilliant use of space. You should see the before (hint, it was not a closet!).
With all of the artwork your little one is creating, they naturally need a place to display it. I love that this art space comes with it's own giant cork board for displaying art!   Aren't these all so fun? And so many ideas no matter the space you have (or don't have!).
Don't miss next week when we share more fun ideas for a playroom!
Your hostesses,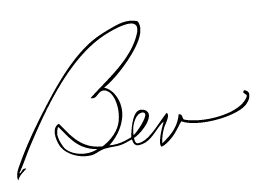 The Scrap Shoppe | Flamingo Toes | A Glimpse Inside