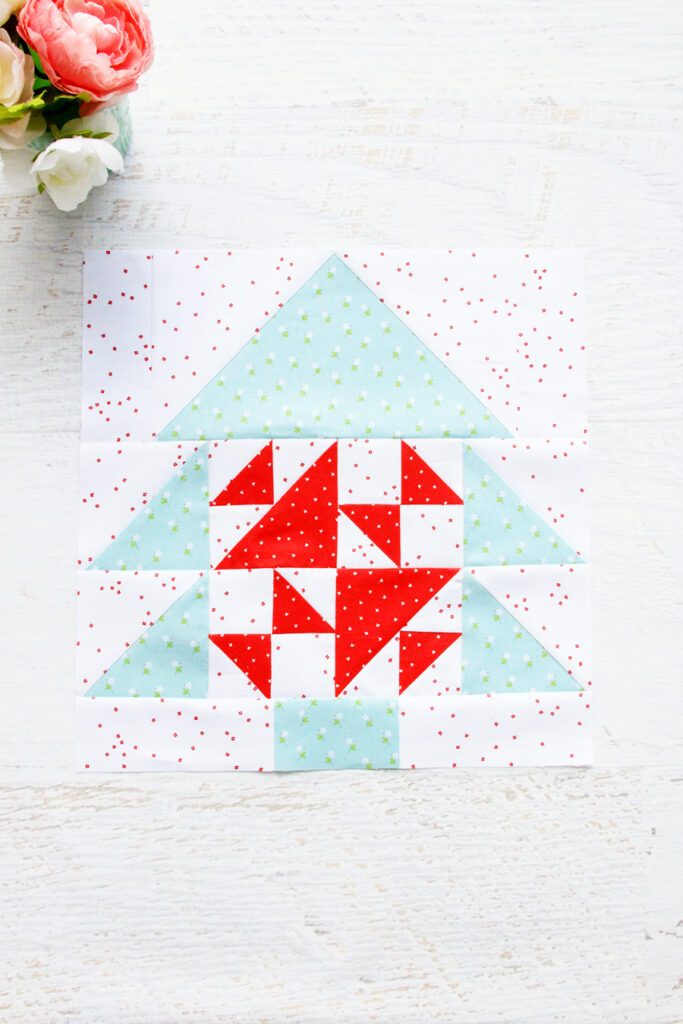 It's time for Block 4 in the Merry Mini Mystery Quilt sewalong!! This week's block is this darling little Tree!! I love the pieced section in the center too – it's such a pretty way to add some detail to the block.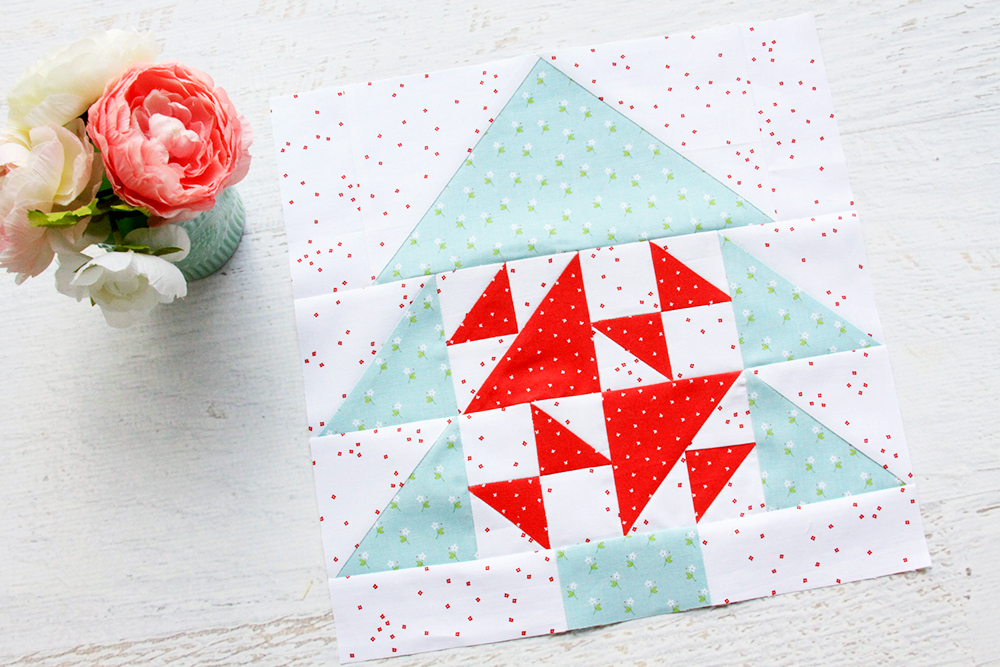 Have you been sewing along? All the blocks have been so sweet! This week we're doing the last block of four and next week we're showing off our finished minis so there's still plenty of time to sew with us.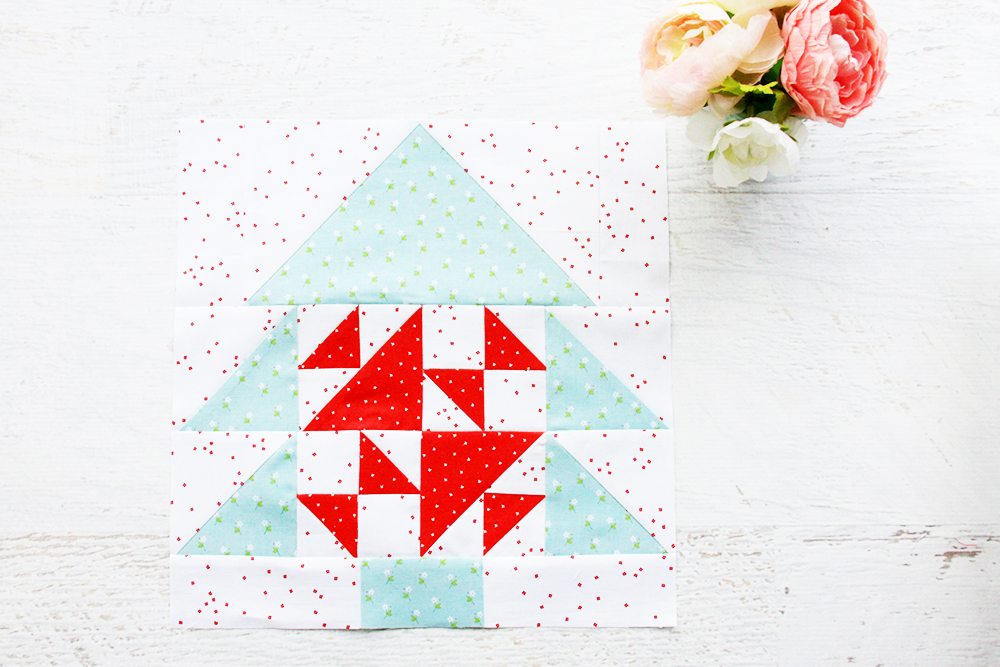 I am using Vintage Keepsakes for my fabrics and Blossom fabrics (affiliate links) for the background. I love that it would work for Christmas or any time!
You can see my versions of Block One, Block Two and Block Three by clicking each link. I shared the pattern for Week three last week and this week you can visit Pat Sloan for the pattern!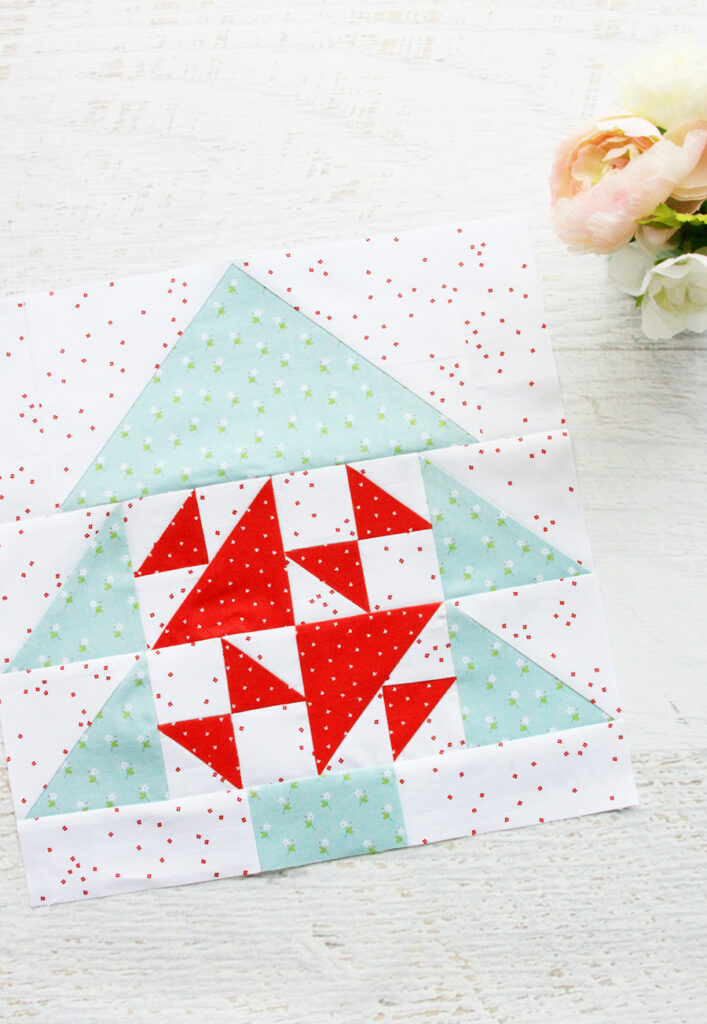 Click here for the details and fabric requirements and make sure you come back next week to see the final mini quilt!
You can also visit all the bloggers sewing along in Instagram to see their versions of the blocks. It's so fun to see the same block in different fabrics! You can also check out the hashtag #merryminiquilt to see everyone's blocks!
https://www.instagram.com/aquiltinglife/
https://www.instagram.com/chelsistratton/
https://www.instagram.com/flamingotoes/
https://www.instagram.com/quilterpatsloan/