Oh my goodness, have you been following along with all the amazing projects in this week's DMC blog hop? It's been so fun checking them out everyday. They are all so different and yet all so fabulous!
In case you've missed any of the posts, I've put them together here for you so can visit them all easily!
Can't Touch This Cactus on Cork from Positively Splendid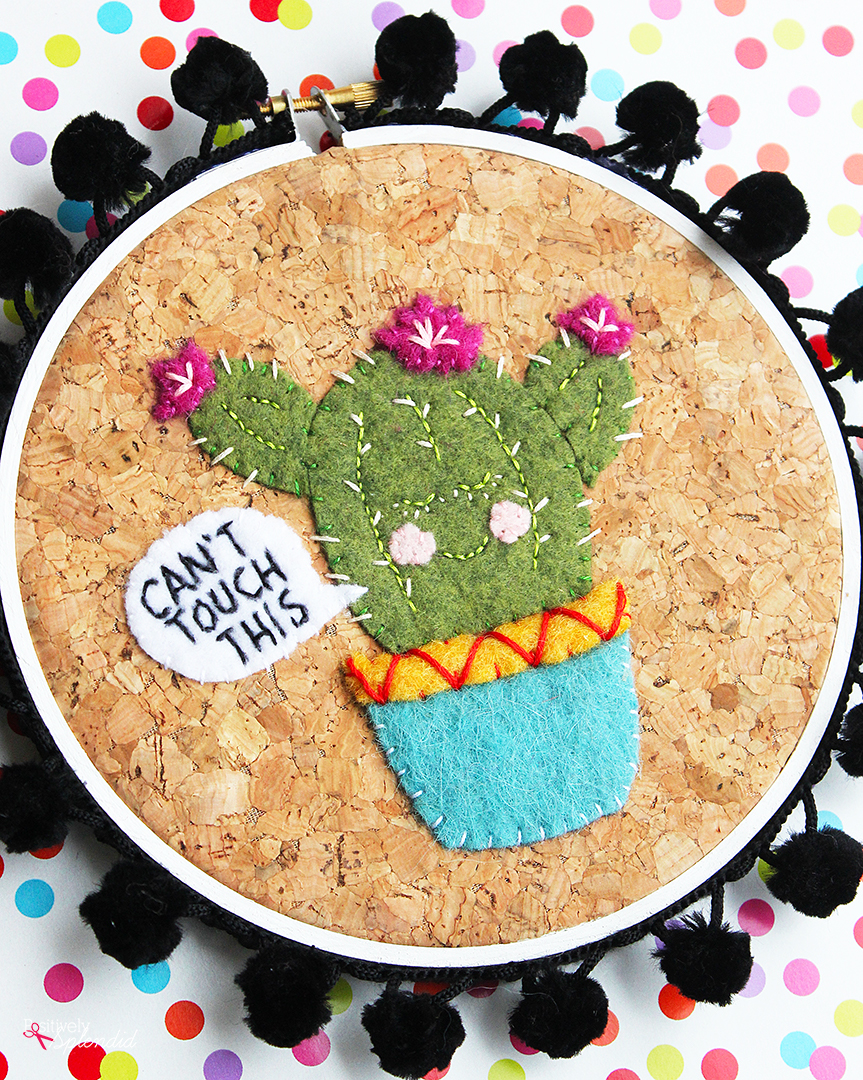 Sewing is My Happy Place on Mesh from UCreate
Floral and Feathers Cuff from little dear tracks
E-Reader Zipper Pouch with Cork from The Scrap Shoppe
Butterfly Embroidery on Mesh from Cutesy Crafts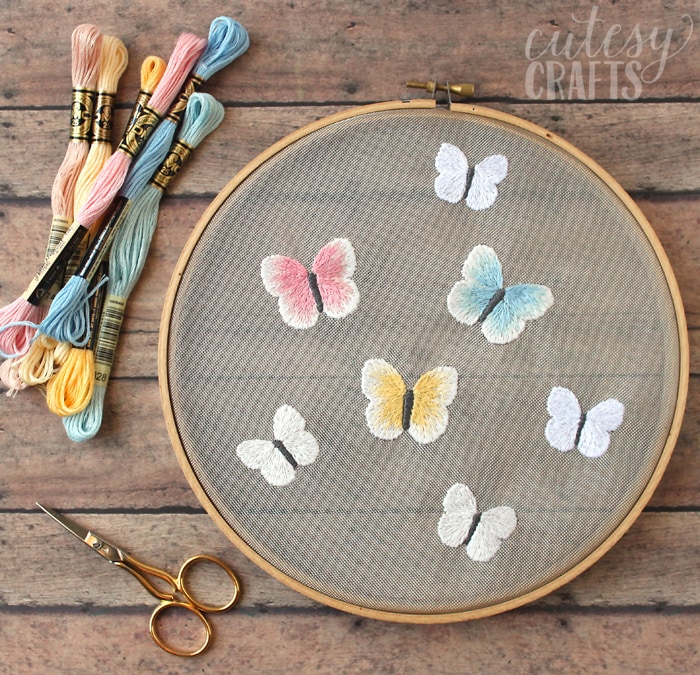 Cross Stitched Micro Quilt Cuff from Random Acts of Amy
Floral Earbud Pouch on Cork from Lova Revolutionary
Floral Face Embroidery on Mesh from The Pretty Life Girls
Mixed Materials DMC Stitched Cuff by Wild Olive
Floral Home Double Embroidery Hoop on Cork and Mesh – me!! :)
Aren't they all amazing?!
Each project has a tutorial so you can get creating right away! You'll also want to visit all the bloggers because everyone is having their own giveaway for a $50 DMC Prize pack – and you can enter them all! Hurry though – giveaways end on August 4th.
You can pick up the new DMC Stitchable Cork, Mesh, and Cuffs at various craft stores and online – I think you will really enjoy creating with these new materials!