I'm so excited to tell you about a super fun American Quilt Retailer Feature that I'm in – including a gorgeous cover page!!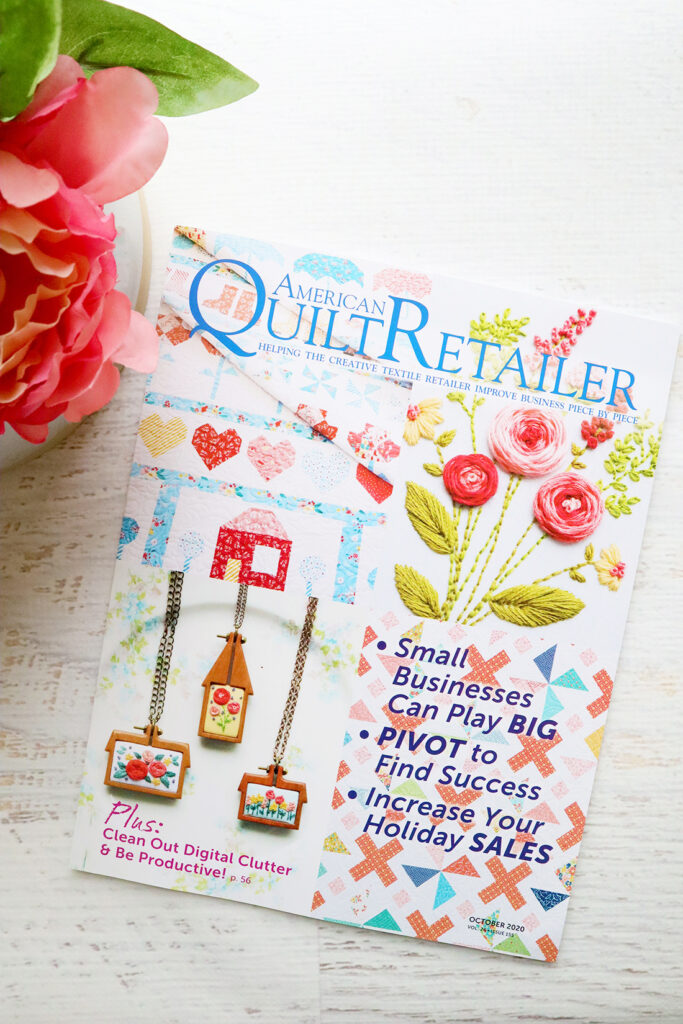 American Quilt Retailer is a magazine for quilt shops so it's not available to the public. But I still wanted to share the exciting news with you! The magazine did the most lovely feature on my projects and also highlights my upcoming book with Martingale, Retro Stitchery!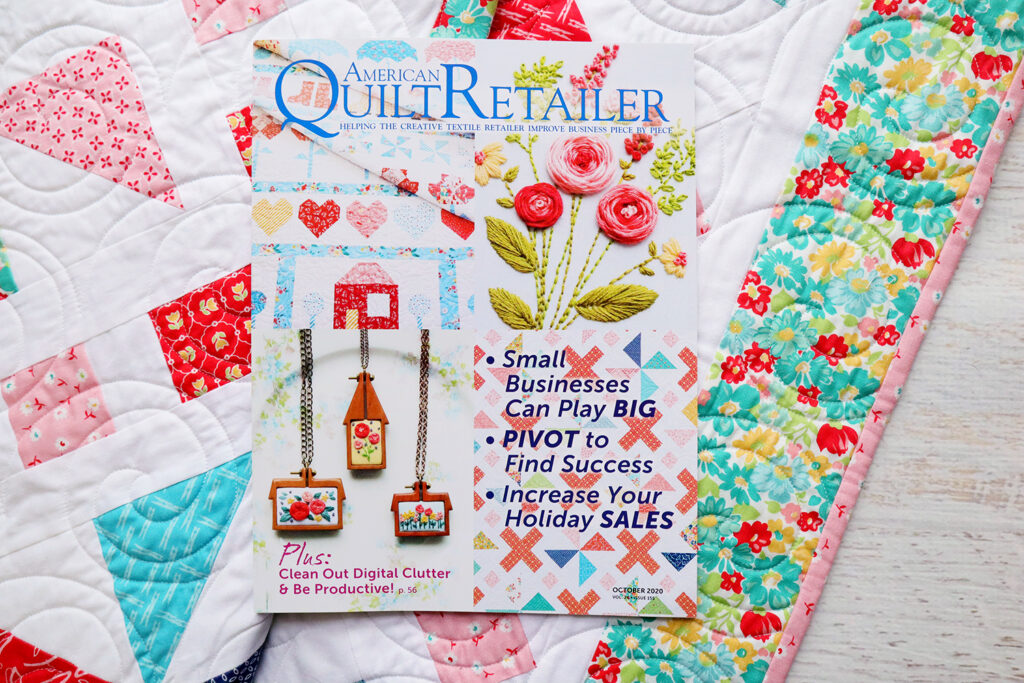 American Quilt Retailer Feature
The magazine also includes a free quilt pattern for shops to use! You can check with your local shop to see if they receive the magazine and ask about the free pattern! You can see a little sneak peek on the lower right corner of the cover and the quilt behind the magazine. :)
The inside article is so great too! I had so much fun with the interview as well!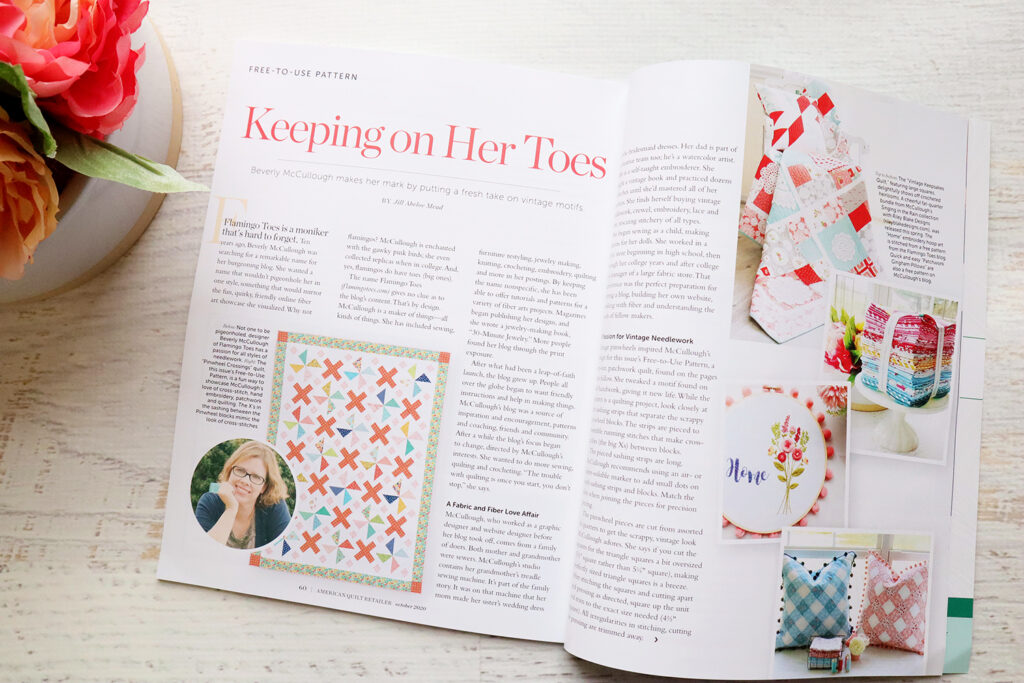 They also gave a little sneak peek for shops of the cover of my book coming out in March, Retro Stitchery!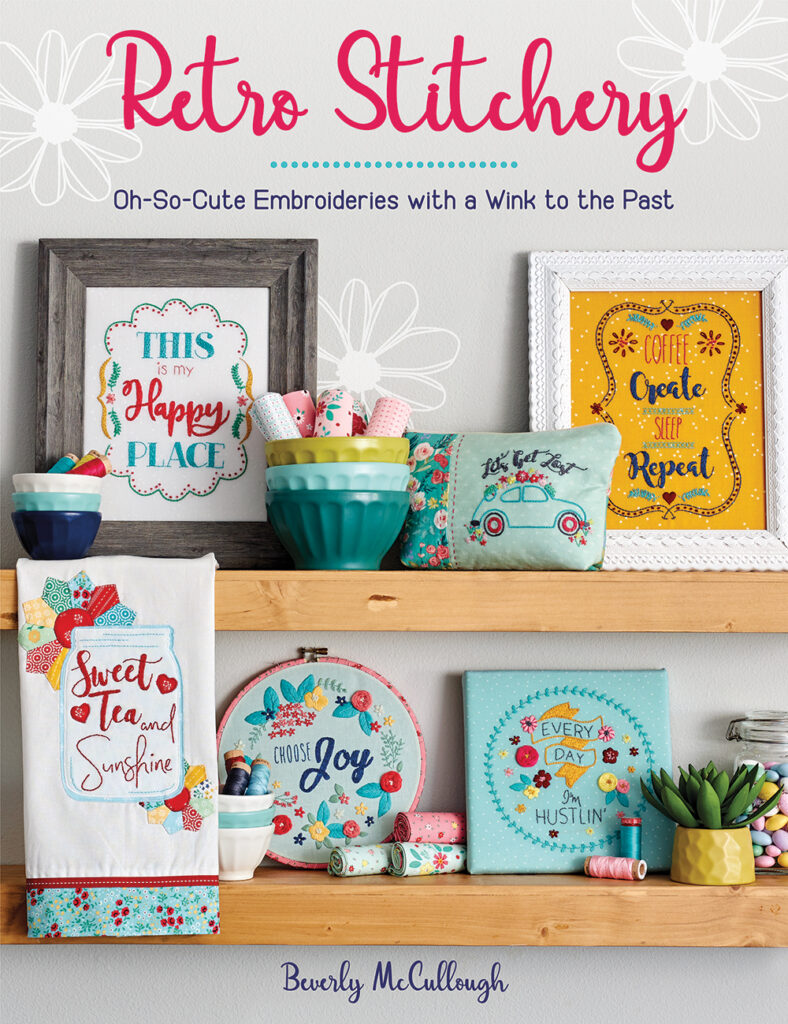 I am so excited for you to see this book!! It is now available for PREORDER from Amazon!!
You can check with your local quilt shop about the current issue of American Quilt Retailer and the quilt pattern available inside! If you would like your shop to carry the book you can let them know that too – I'd love it! It will be published by Martingale. It's so exciting!