I have recently decided my kitchen needs some freshening up. Especially in the potholders and dishtowels department.
As a side note – I have this proposal that we start throwing Wedding Decade Anniversary showers. They'll be kind of like bridal showers, but every 10 years. Because you know after 10 years, all those pretty towels and gifts and things things are all worn out and sad. I will happily volunteer to start this new trend.
Until these parties take off – which I'm sure will be any time now – I will fend for myself and make up some new dishtowels and other cute things. And since I'm on a major crochet kick I've decided to crochet all the things.
I'm rounding up all sorts of fun kitchen crochet ideas and thought I'd share them with you today!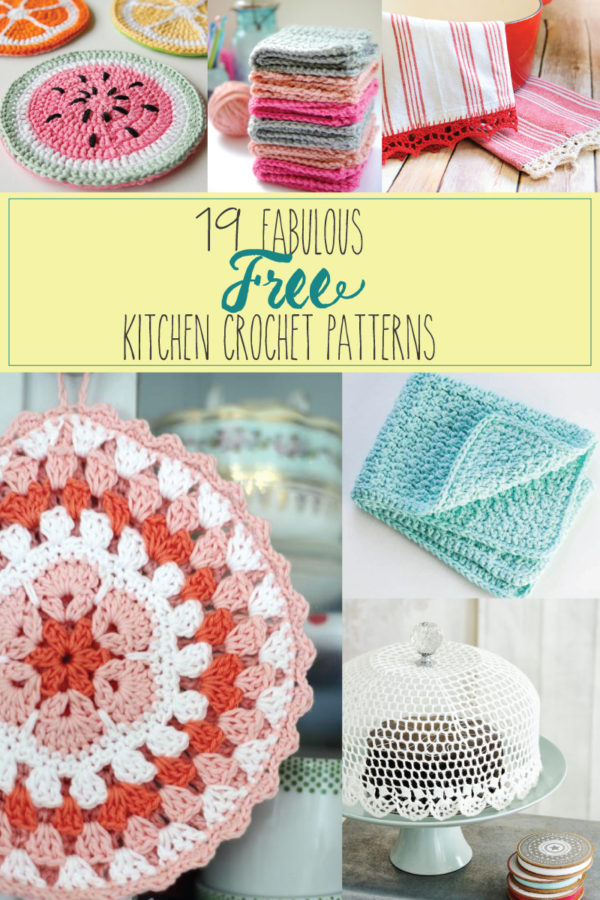 19 Fun Kitchen Crochet Patterns
Some of these are Ravelry patterns, so you'll have to have an account to access them. If you don't have one, it's free and I highly recommend it if you crochet or knit even just a little bit. The site is a HUGE source of inspiration and patterns.
Happy Crocheting!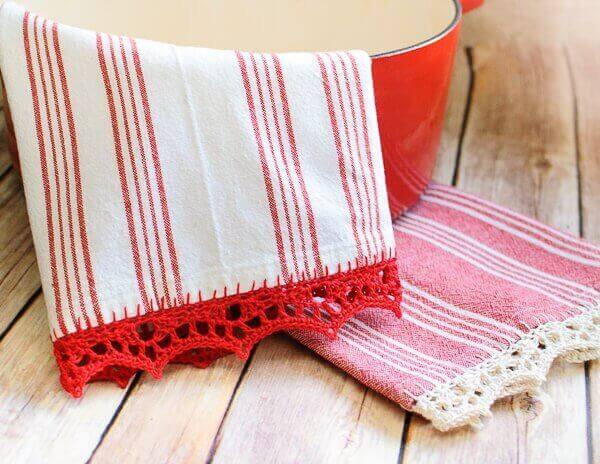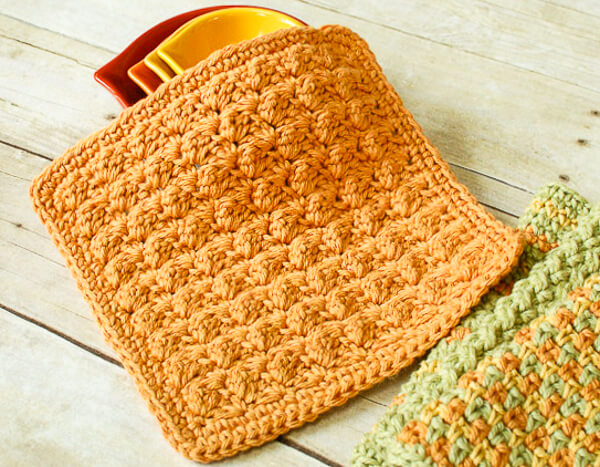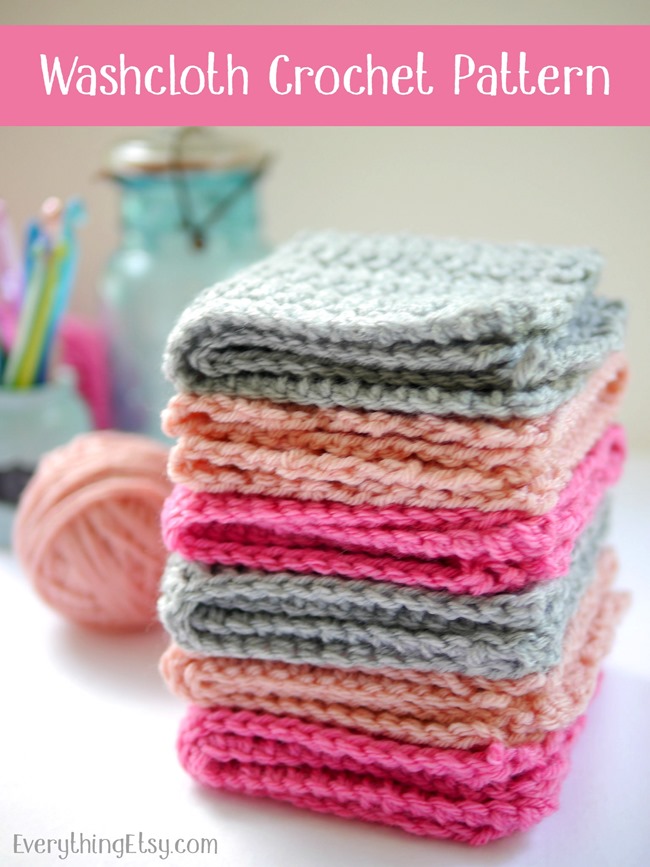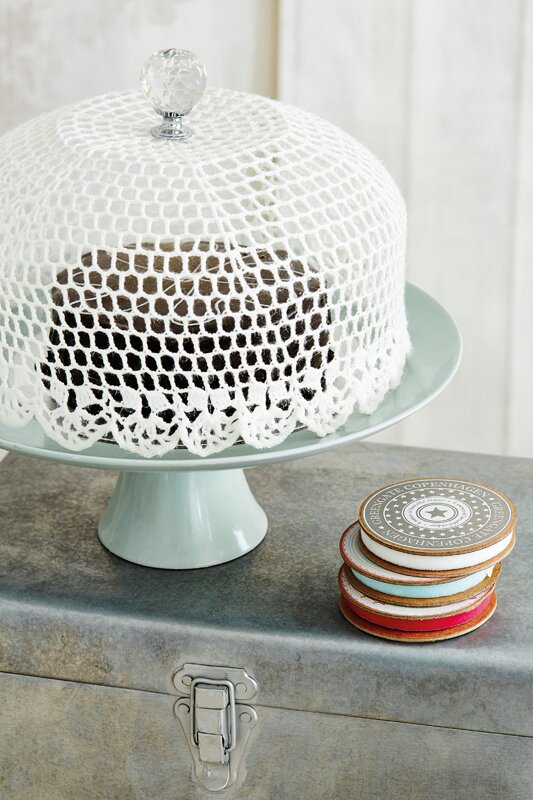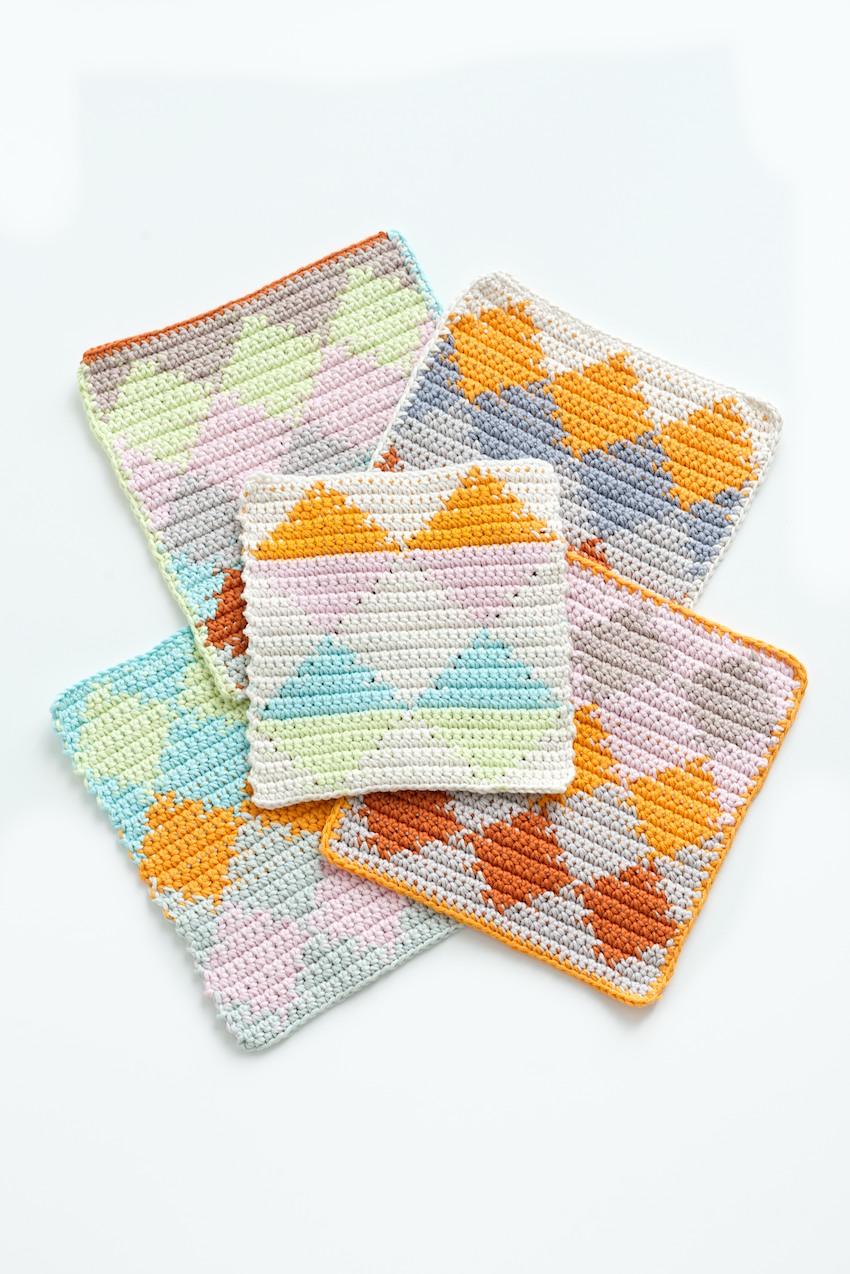 Oh my gosh I can't wait to get started on these kitchen crochet patterns! What will you make first? I'm going to try out those Flower Power Potholders I think!
If you want more Crochet Inspiration – check these out!
21 Quick & Cute Crochet Projects
25 Fabulous Free Crochet Throw Patterns
I'd love to see which kitchen crochet patterns you make!