Now that we've moved into our super cute new little farmhouse – I am doing tons of research into creative DIY fabric storage ideas! While this house is just about the cutest thing ever, I don't have as much closet space, especially for crafting materials. So of course I had to research creative storage ideas – I want cute little bags and boxes that would be fun items to set out, as well as being useful!
Since it seems like you can never have enough storage ideas, I thought I'd share some of the sweet projects I've found! So today I have for you 12 Creative DIY Fabric Storage Bins. I can't wait to sew some of these up!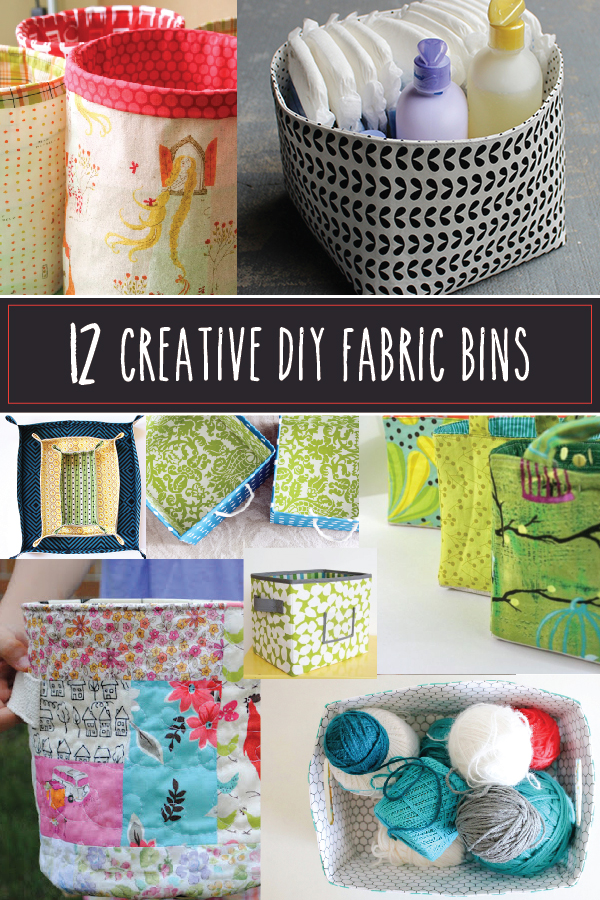 Here are links to all the tutorials!
DIY Reversible Fabric Storage Bins
Fabric Basket with Cut Out Handles
Fabric Storage Basket with Handles
Aren't they great?! Which DIY fabric storage bins do you want to make up first?