It's day 2 of Ornament Week!!
Today I have some fun Wee Little Gnome Pom Pom Ornaments that have just a bit of embroidery on them to dress them up. They are super simple to make and perfect for even beginning embroiderers!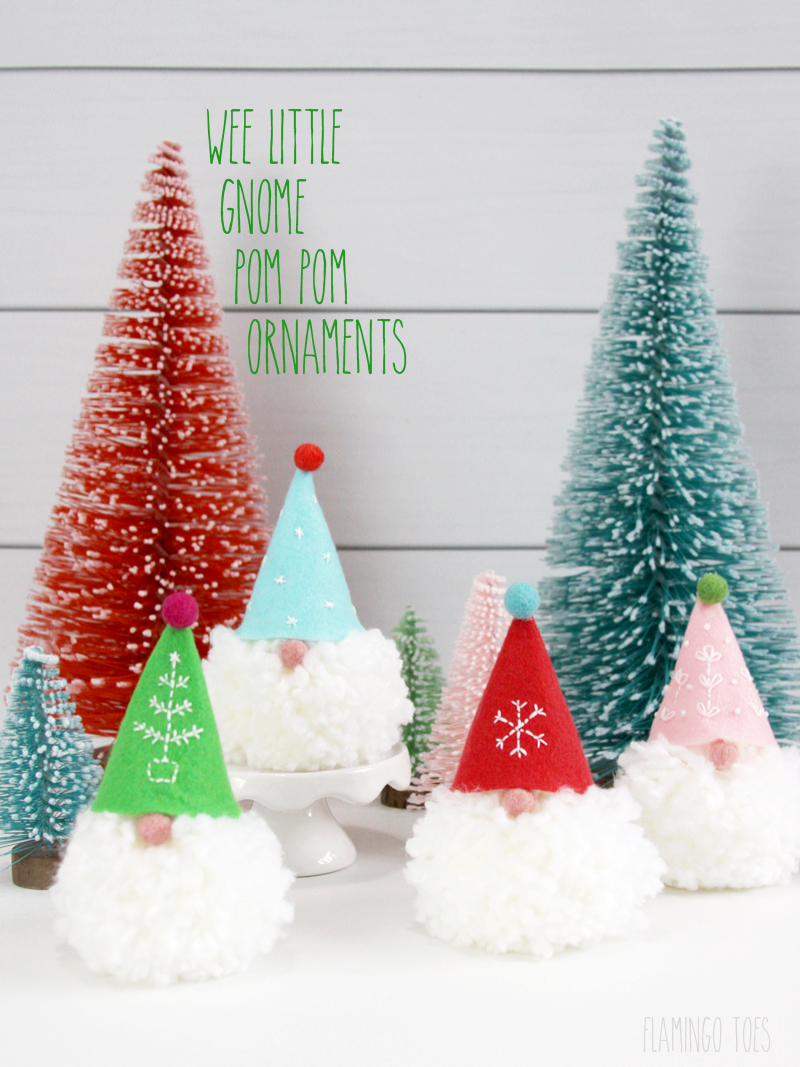 I had a lot of fun making these! You can really mix and match the colors for some cute looks that you can coordinate with any decor. They make great little ornaments!
I think they'd be really cute gift toppers too!
Here's how to make them:
Materials: (contains affiliate links)
3″ x 4″ piece of felt
2 small 1cm wool felt balls  – Benzie Felt is a great source for both the felt balls and the felt for the hats
DMC Embroidery Floss – white
Fuzzy white yarn – the fluffier the yarn, the fluffier the beard! :)
Some type of pom pom maker – I'm liking this Boye pom pom maker right now!
Hot Glue
Start by creating a 2″-3″ pom pom. I left mine a little fluffier than I would normally trim a pom pom – that way it looks more like a beard.
Print out the hat pattern. Cut the shape out of felt and draw your embroidery design on the hat with the disappearing marking pen.
For the tiny snowflake pattern, stitch little criss-cross shapes at each mark with 3 strands of embroidery floss.
Make as many hats as you like. I did a little tree, a snowflake and some little flowers. These designs are all back stitched and the flowers are made with lazy daisy stitches. If you need help with the stitches check out my Embroidery Tips page.
Roll up the hat and overlap the ends slightly at the back. Glue the ends together with hot glue and glue one of the little wool balls on top of the hat.
Add a good amount of glue inside the hat along the bottom edge and place the hat down onto the top of the pom pom. Glue the wool felt ball nose in the center just under the edge of the hat.
If you'd like to use these as ornaments, glue or sew a piece of ribbon or twine to the back edge of the hat. And that's all there is to it! Now you can make up a bunch for friends. Because who wouldn't want a fluffy little gnome ornament?!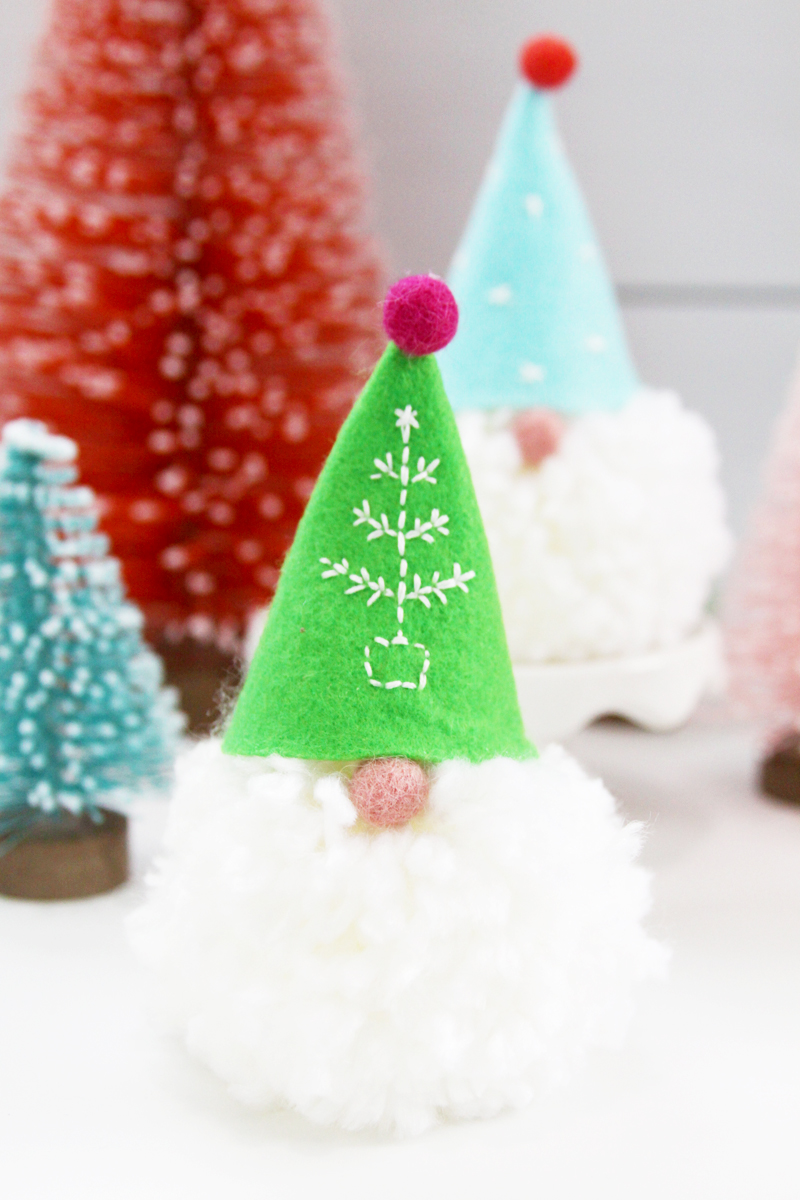 Aren't they fun?! I love their colorful little hats!
Check out these other ornaments from Ornament Week 2017!
Mini Felt Camper Hoop Ornament
Sweet Fabric And Felt Birdhouse Hoop Ornament