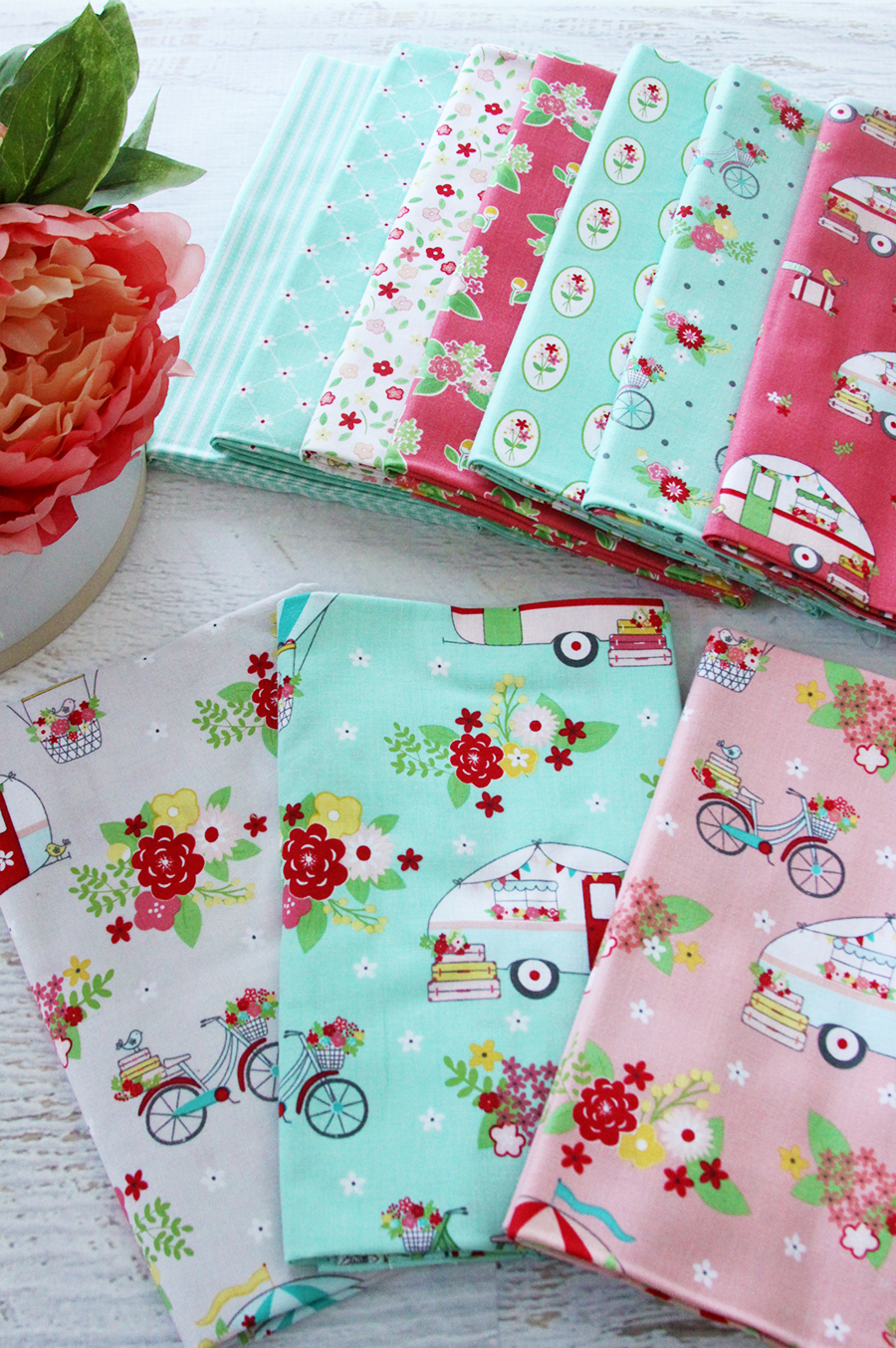 I am so excited to announce that Vintage Adventure fabrics are finally here!!! Vintage Adventure is my first fabric line and I'm so thrilled about it – I can't wait for you to see all the pretty prints!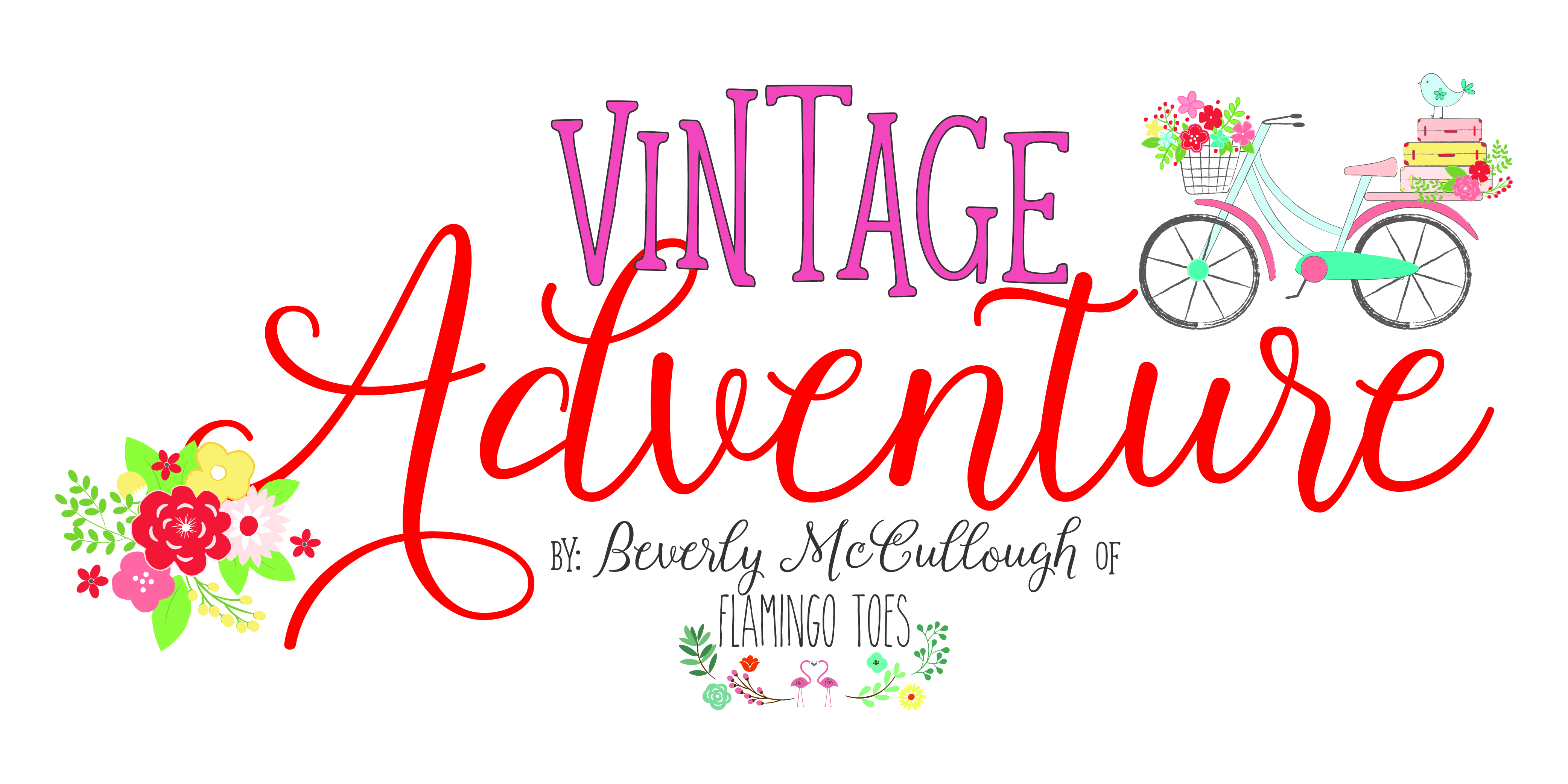 Vintage Adventure is a fabric line that I designed with Riley Blake Designs. I gave some sneak peeks at Quilt Market in Houston and it has felt like it's just been ages waiting for the release! :) It is hitting stores now so the wait is over. The line is made up of pretty aquas, pinks, reds and grays and the designs are perfect for all your adventures! There are hot air balloons, vintage campers, retro bicycles and lots and lots of florals. Take a look!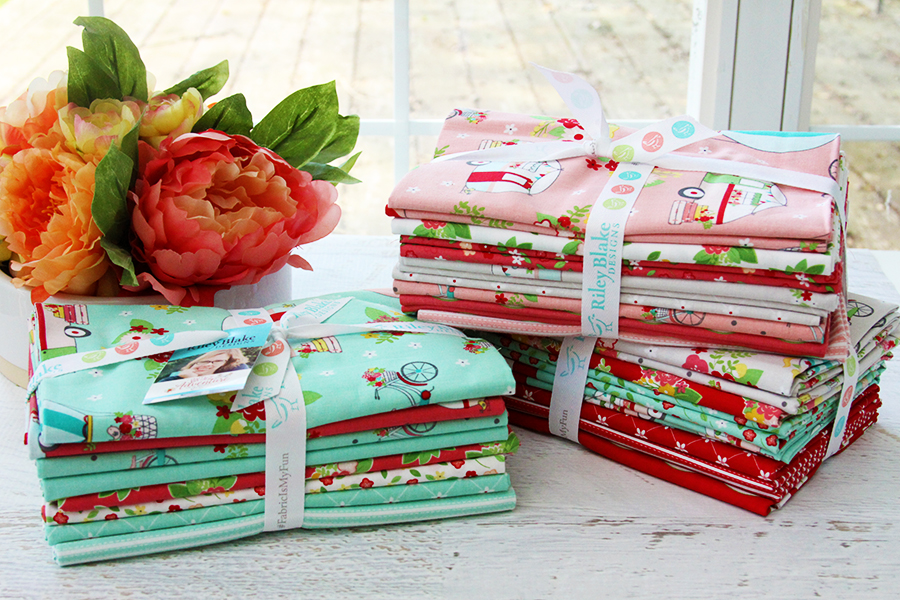 In the group of main prints, you can find hot air balloons, campers and bikes, and a print just for the campers, just for the bikes and then some pretty cameo prints. There are so many fun details – I think they'll look great in all sorts of projects!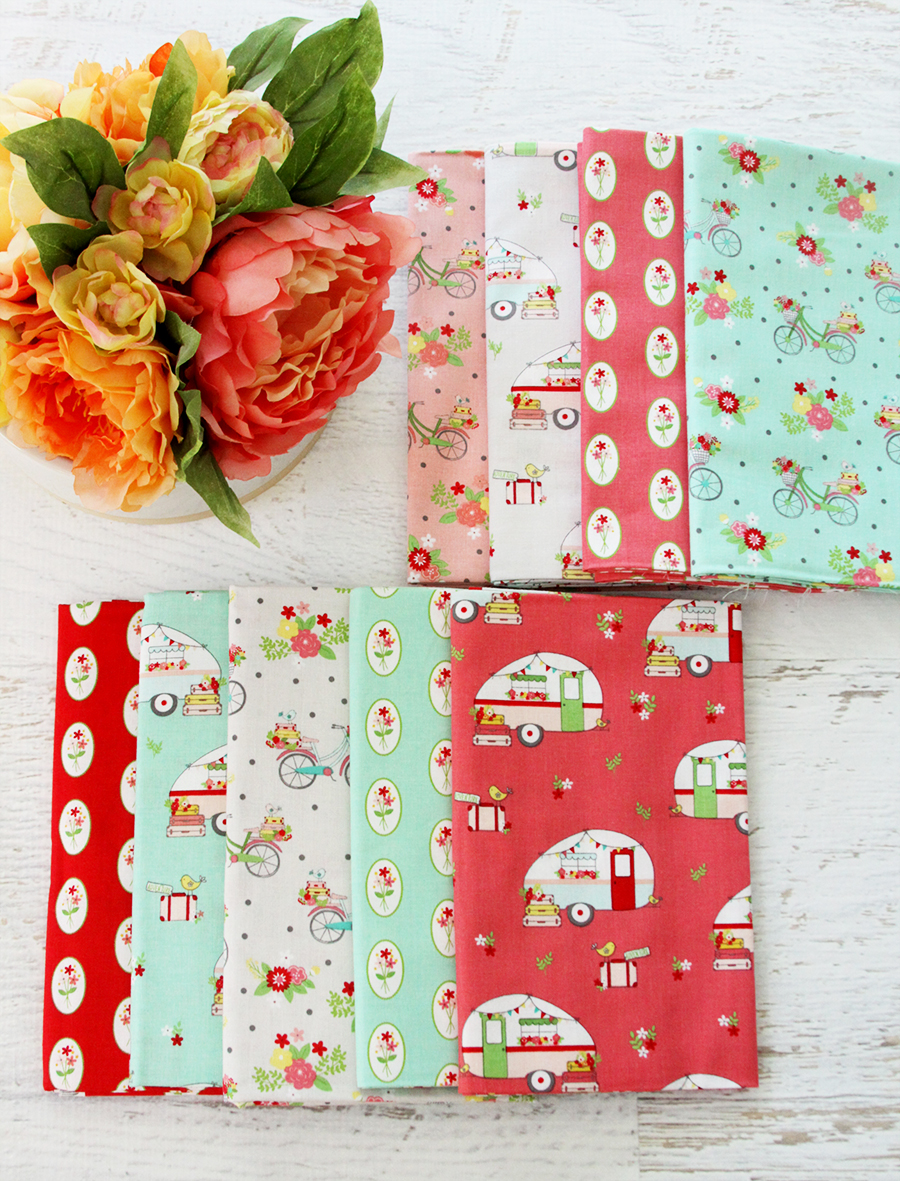 The blenders are another group of fun prints. There are big and little florals, a tiny daisy trellis and a stitched stripe that I love!
I'm so excited to finally be sharing this new collection with you all! I have always loved traveling and all things vintage, so for my first line I just new that combining those two things would be perfect. For someone who has sewn, stitched and even worked in fabric stores for years, having my own line – and my name on a selvedge (!!!!) is a dream come true!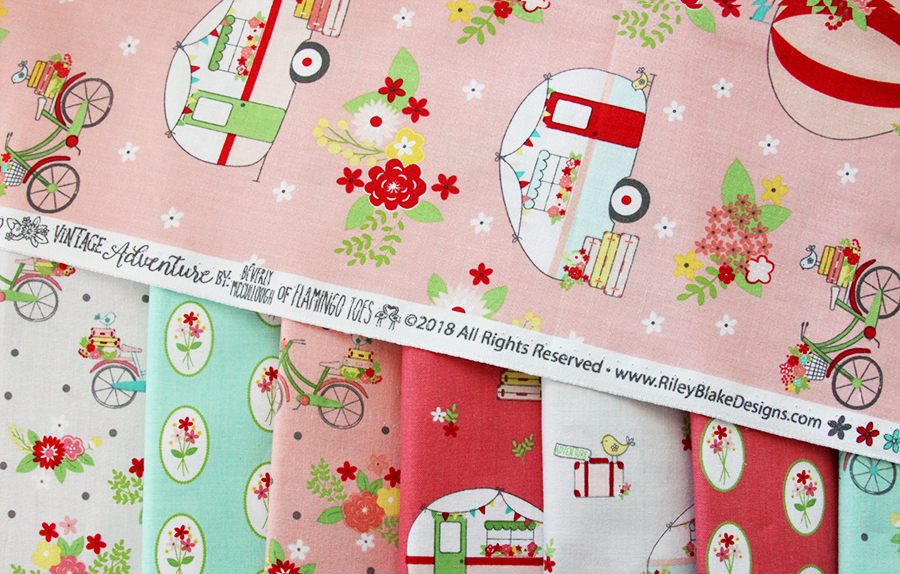 I have tons of fun projects planned over the next few months using Vintage Adventure – pillows, bags, embroidery hoops and of course . .  . quilts!! My main quilt for this line, the Stars and Windows quilt, is in the shop now! You can find it in paper and pdf versions. If you're a shop, contact Riley Blake Designs to carry the pattern as well!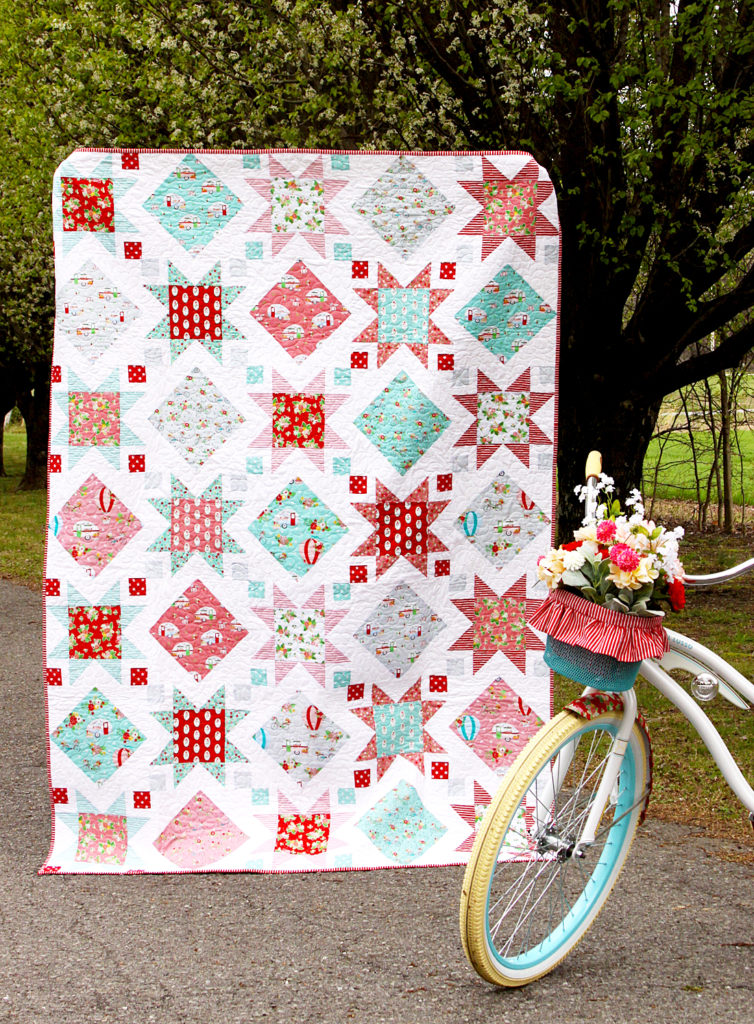 The quilt is perfect for Vintage Adventure prints but I'm super excited to sew it up in other prints too!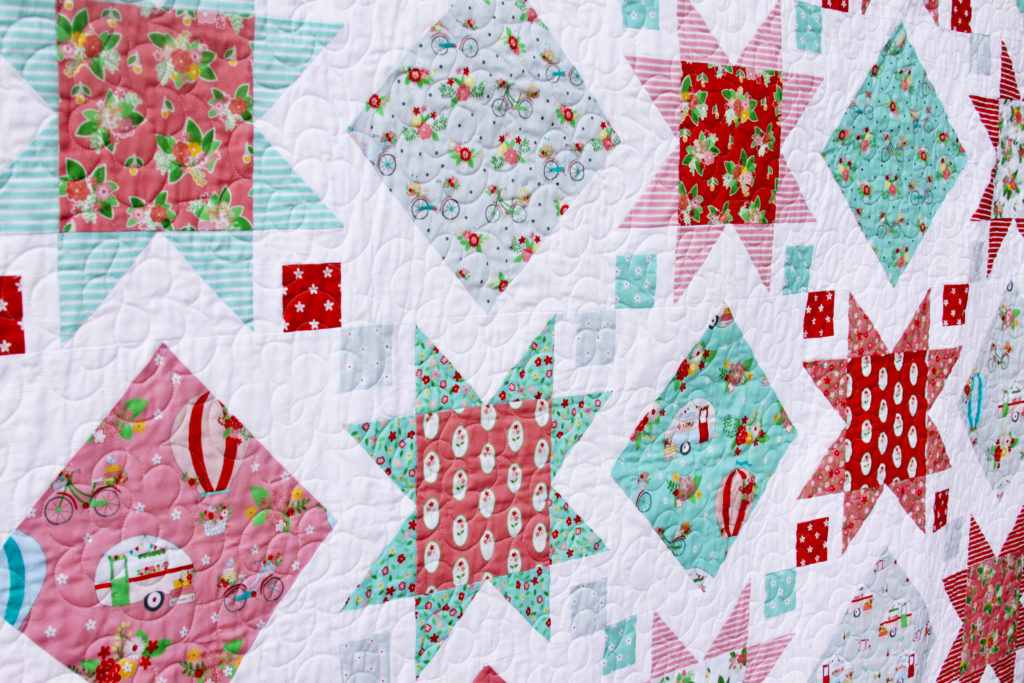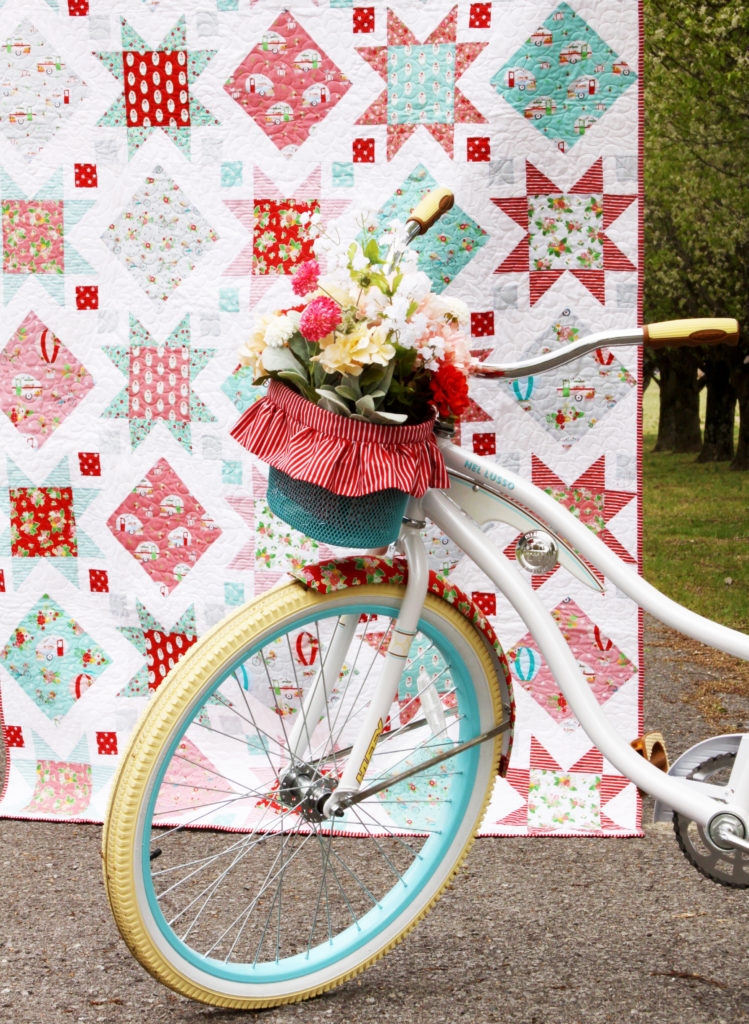 Check your local fabric shop for Vintage Adventure, as well as Etsy shops, Missouri Star, Fat Quarter Shop and Fabric.com! The fabrics are just now arriving in stores so it should be in stores in the next week or so if it's not there yet! You can check out fabric shops carrying it here! And if you're a shop and would like to be added to the list, send me an email!
I can't wait to hear what you think of it! You can share your projects on social media with the hashtag #vintageadventurefabrics and see all the inspiration too!