This post is a partnership with Treetopia. All opinions are mine. :)
Do you change up your holiday decor from year to year? I have to stick to some sort of vintage style – that's just has to be. But for the last few years I have gone with a more pastel color scheme and this year I was feeling the need for some change! I decided to do more of a traditional style Christmas tree and mantel – with a vintage feel of course!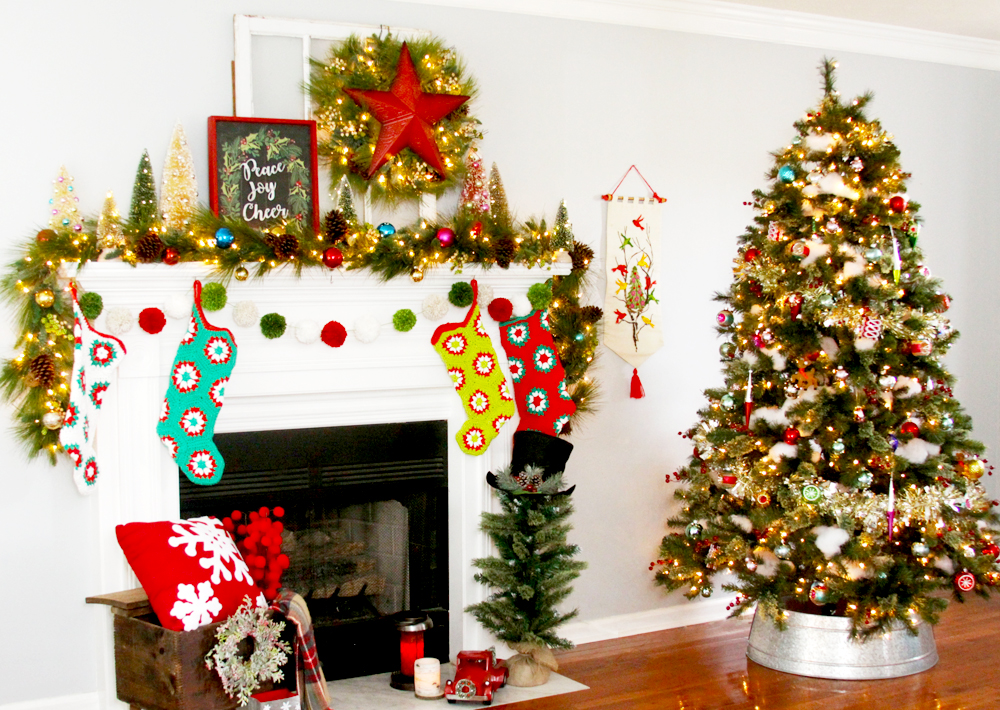 This year I'm again participating in the Treetopia Design Council! It's a fun collection of Christmas trees being showcased by bloggers all this week. There will be so much gorgeous inspiration!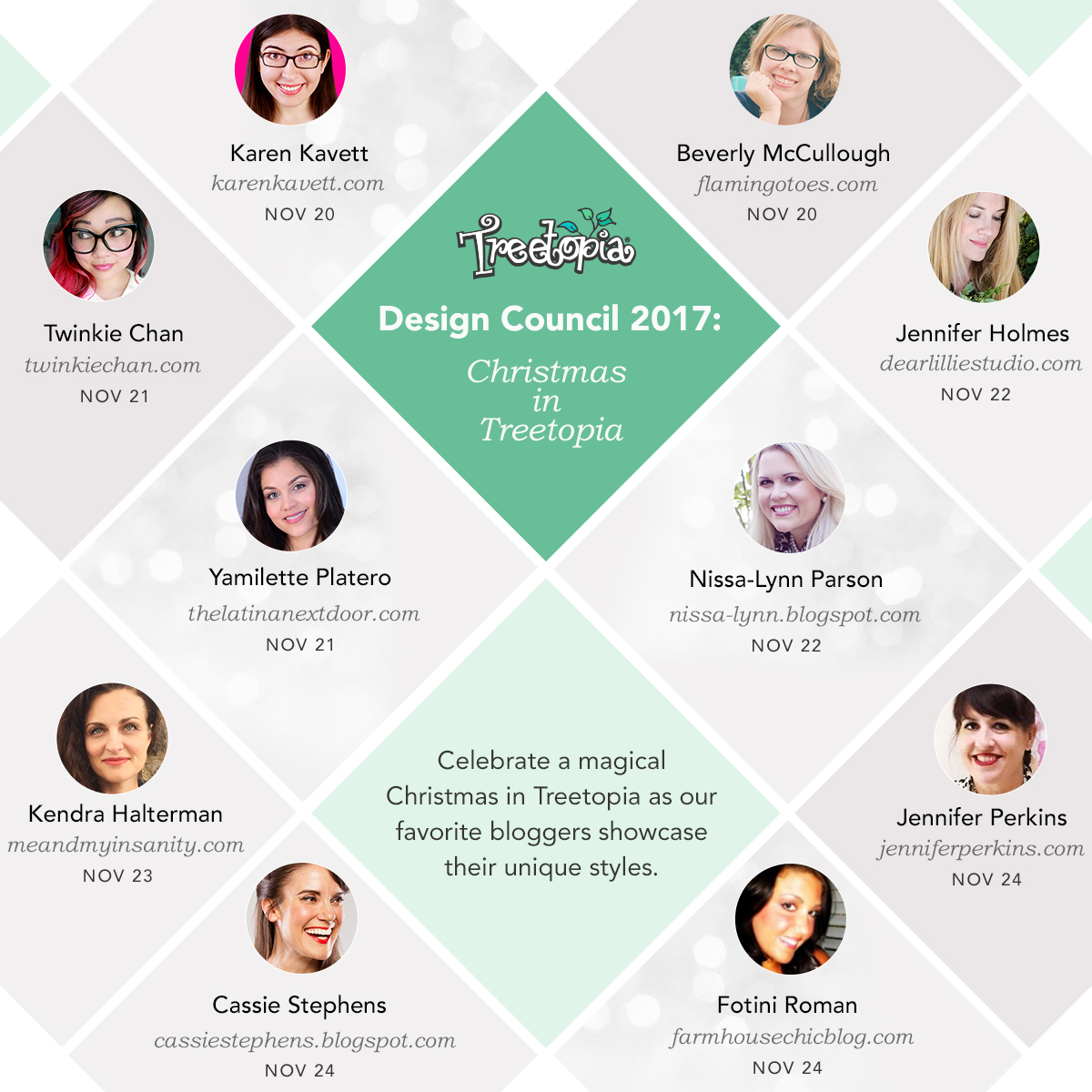 My little Sadie couldn't resist getting in on the fun. This is her first Christmas so she's pretty sure I've put up some fun new toys for her. :)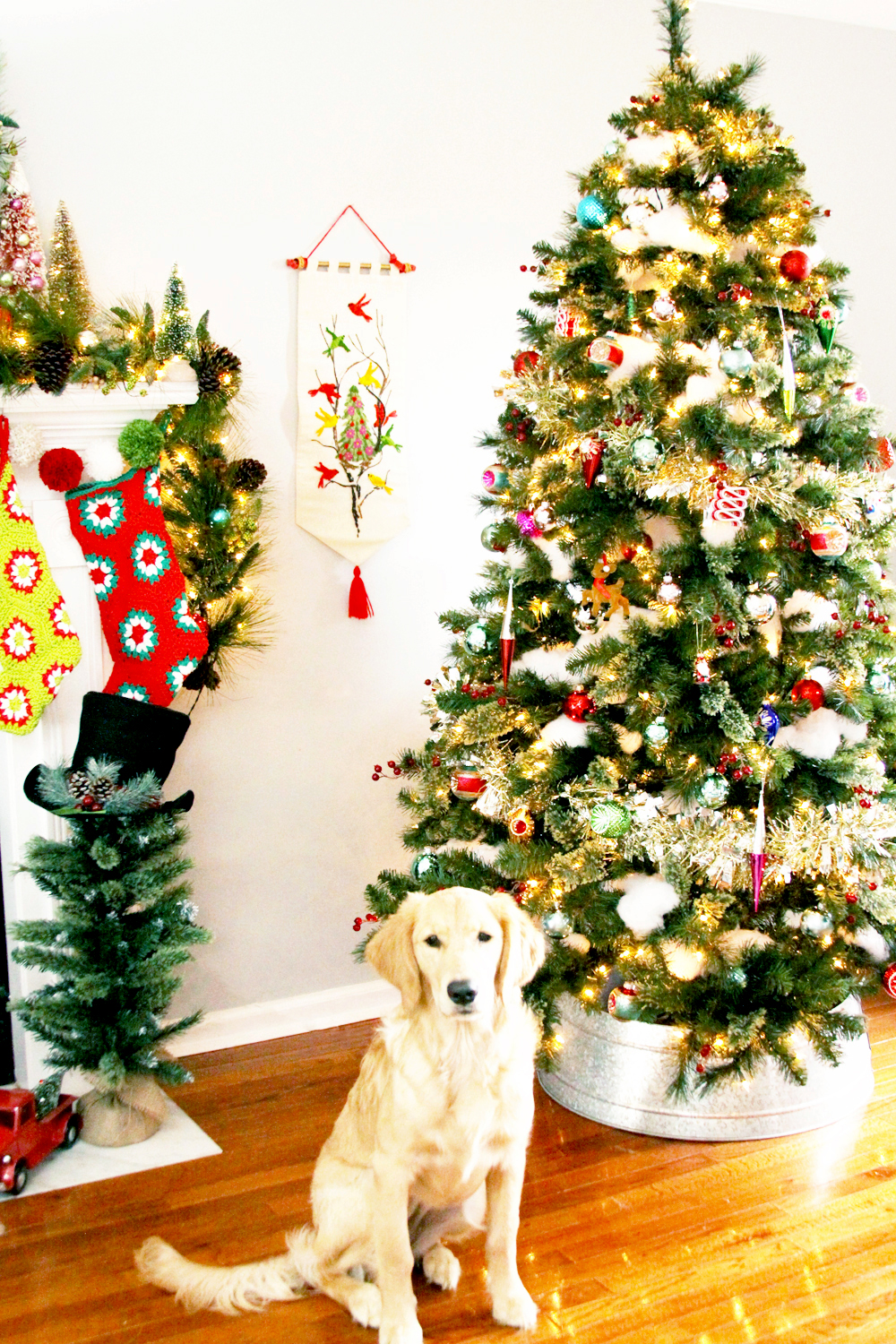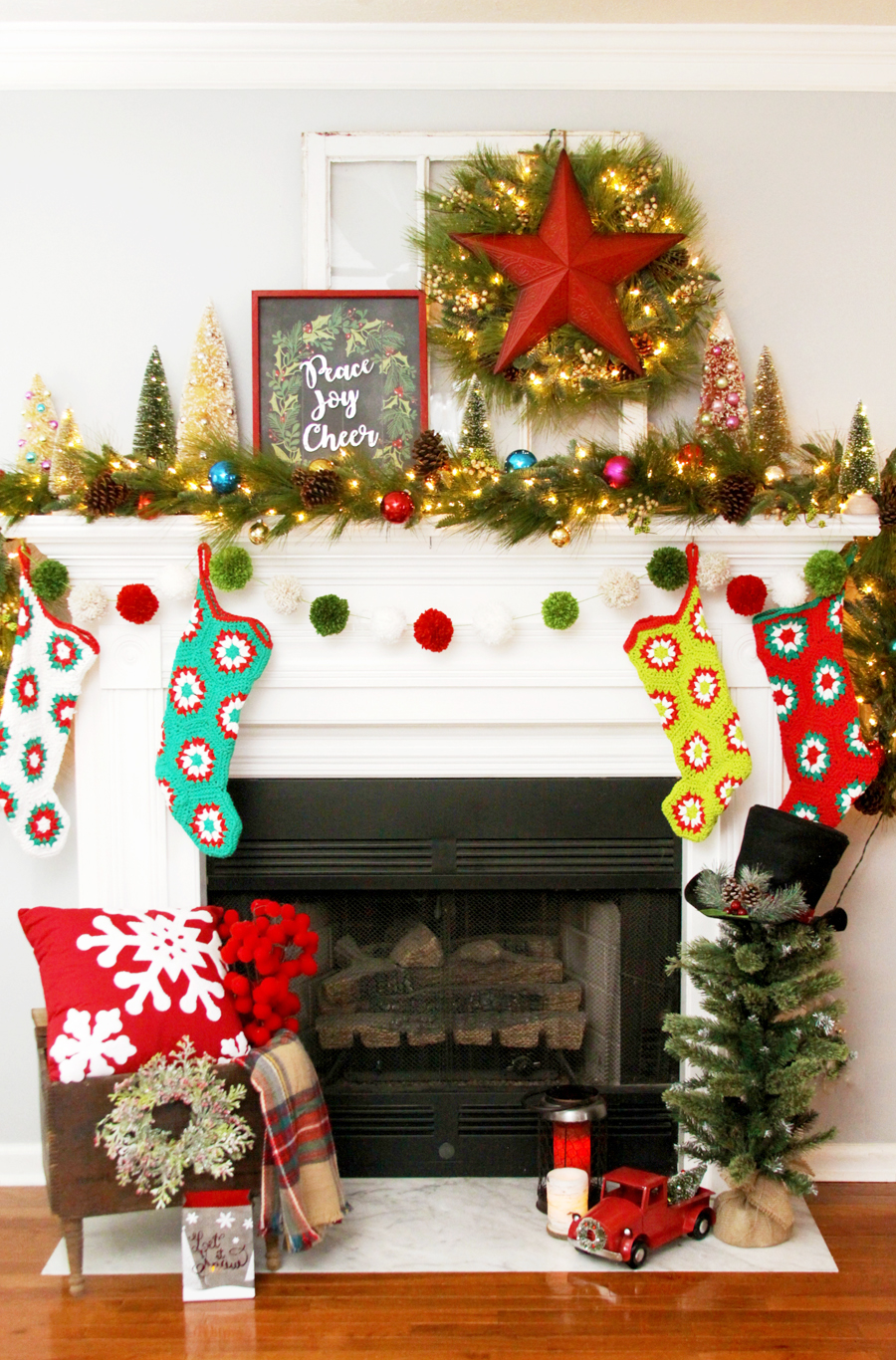 I had to add in some vintage bottle brush trees and ornaments – I love the way they look against all the greenery.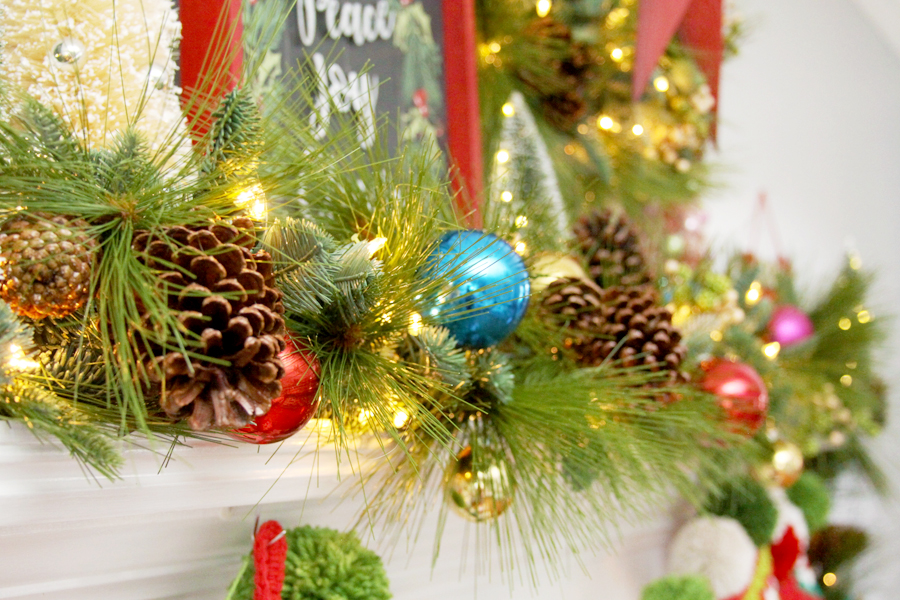 My tree is the Baltimore Pine Tree – isn't it gorgeous! There are three needle types and pretty red berries scattered all over the tree. It also comes with little pine cones but I left those off this year since I wanted to add in some fluffy "snow". I decorated it with some glittery tinsel like garlands (the closest I decided I wanted to get to real tinsel) and then some vintage style ornaments.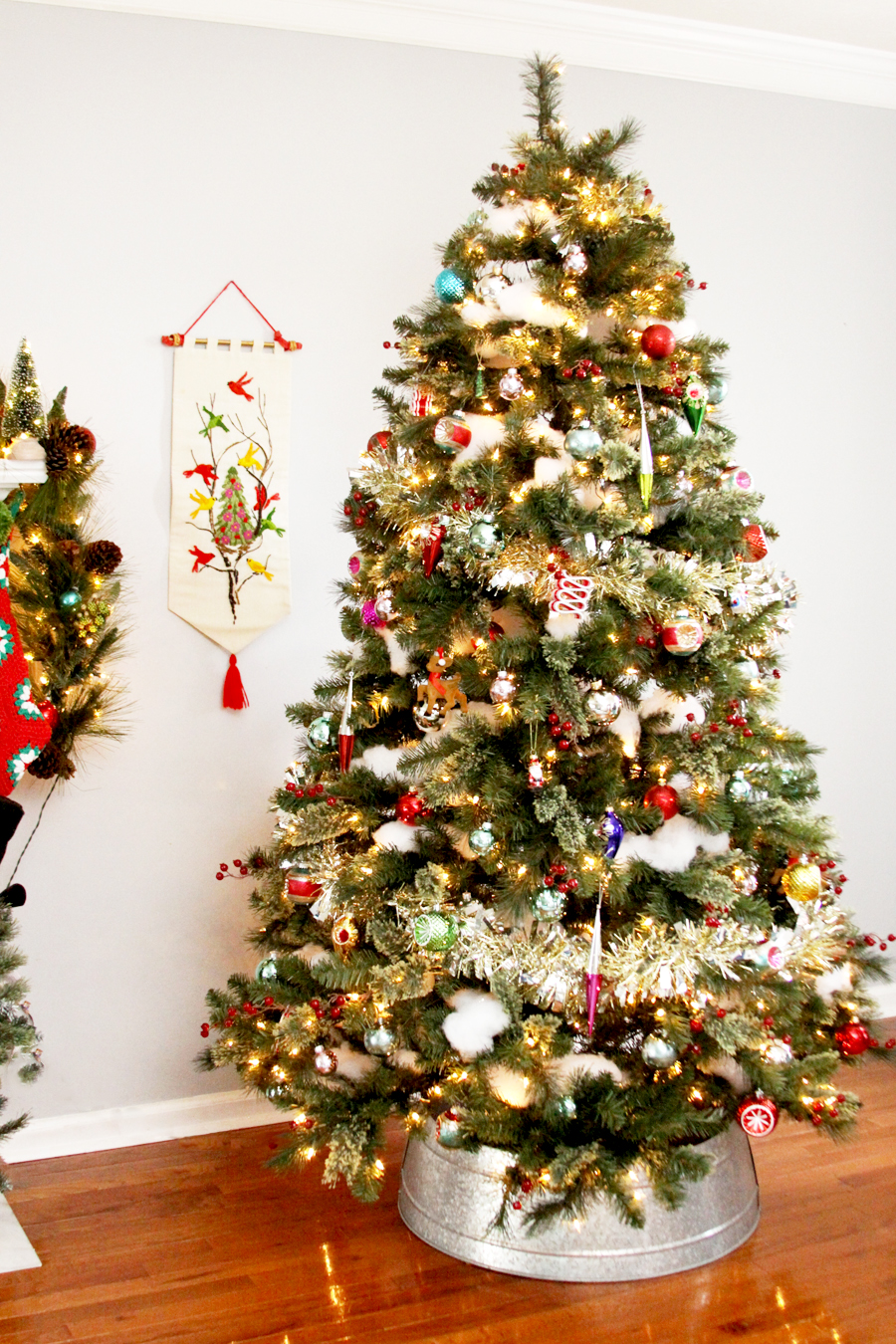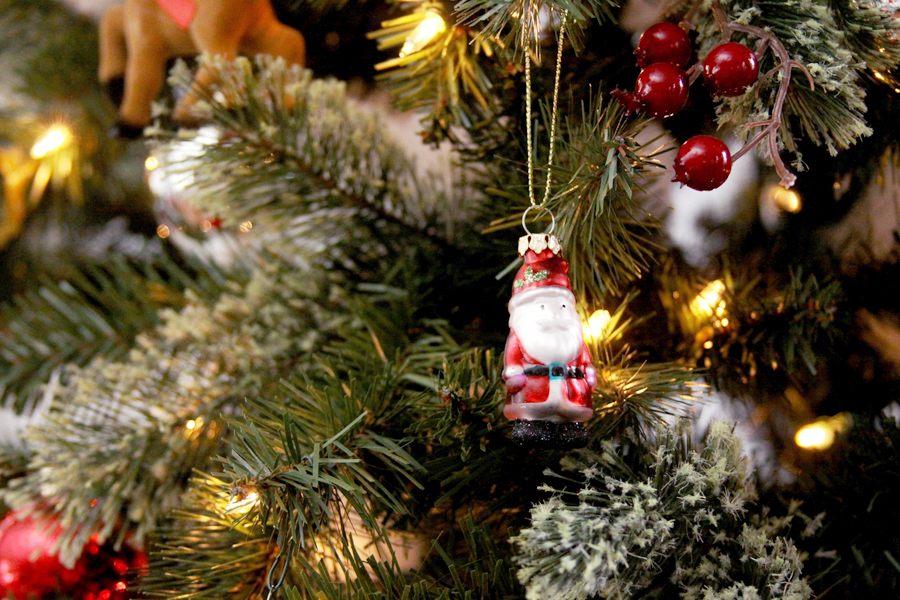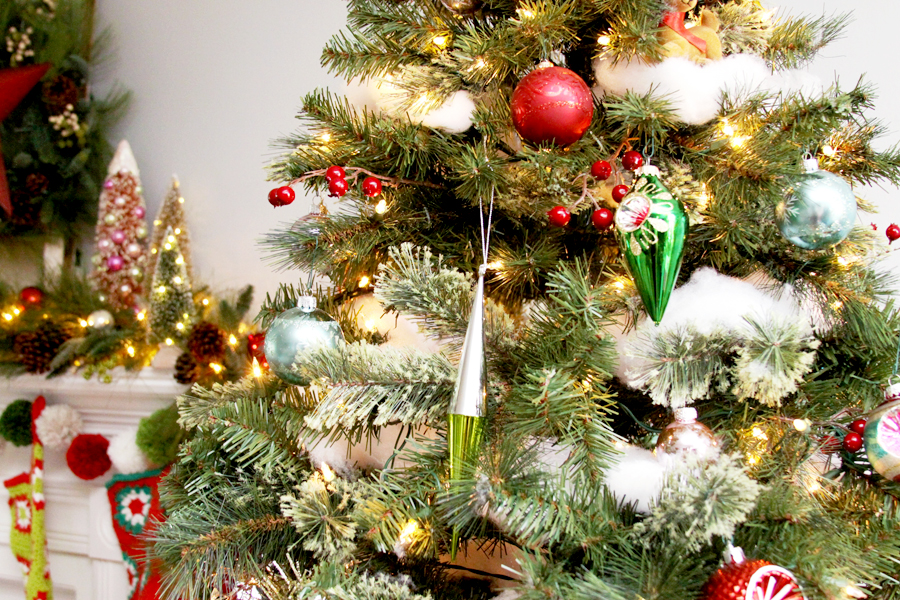 Isn't the little Santa so great?! He's part of a set of vintage style glass figurines ornaments with a little Santa, snowman, tree and more. I love how retro they look. I also added in the Icefall Glass ornaments. They have a super awesome mid-century vibe!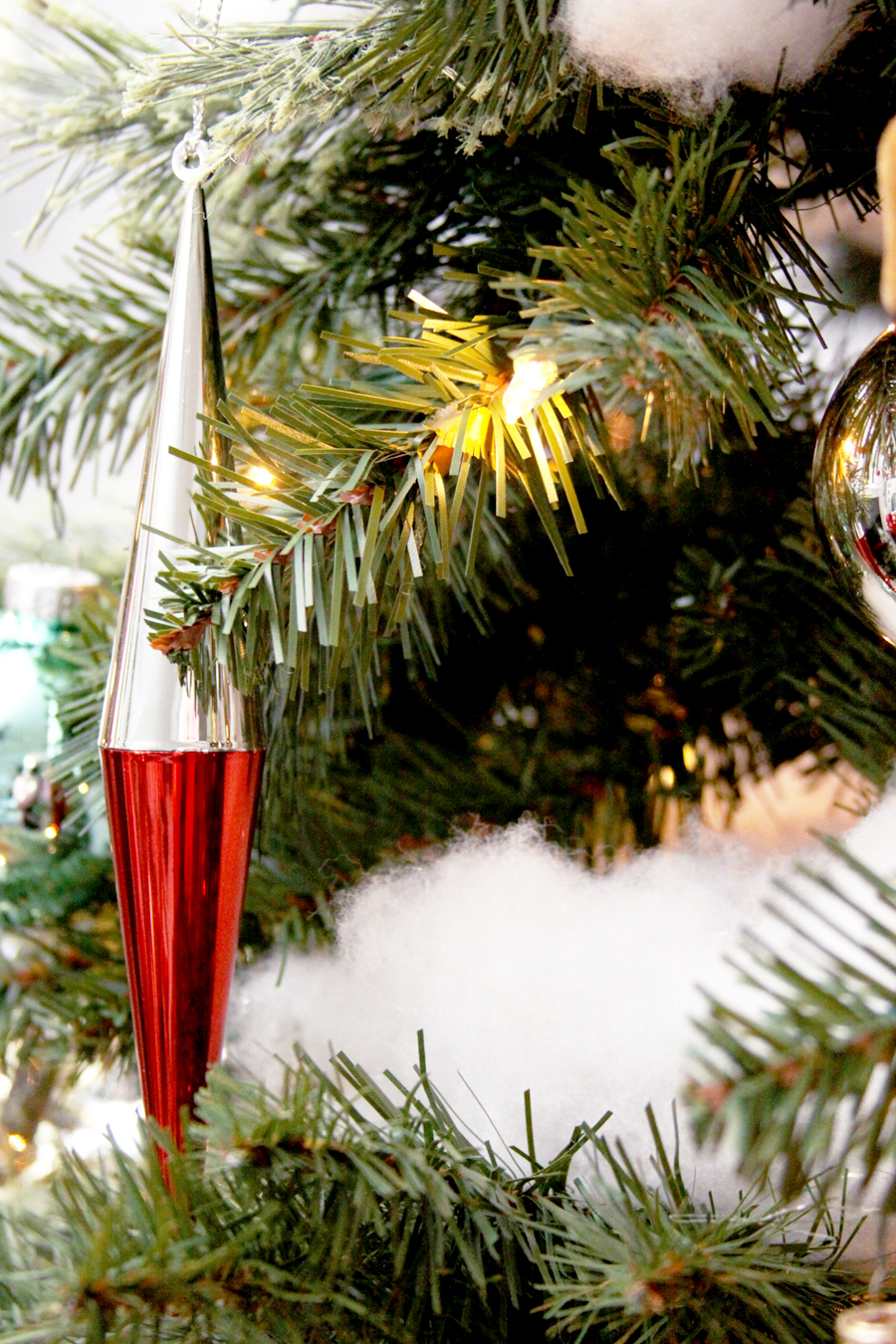 It's so fun to see all the shimmer of the glass ornaments against the greenery and the fluffy snow!
For the mantel, I used the Harvest Pine Wreath and Garland. They are lit with white lights and they're covered with little berries and pinecones. They're so pretty that I wanted to keep things simple so I just added in a big star on the wreath and some trees and vintage ornaments on the garland.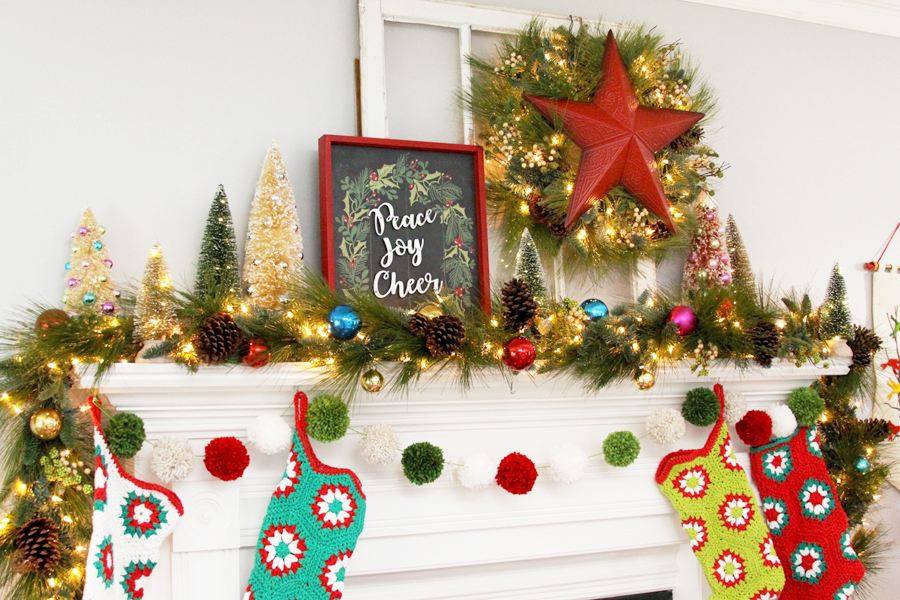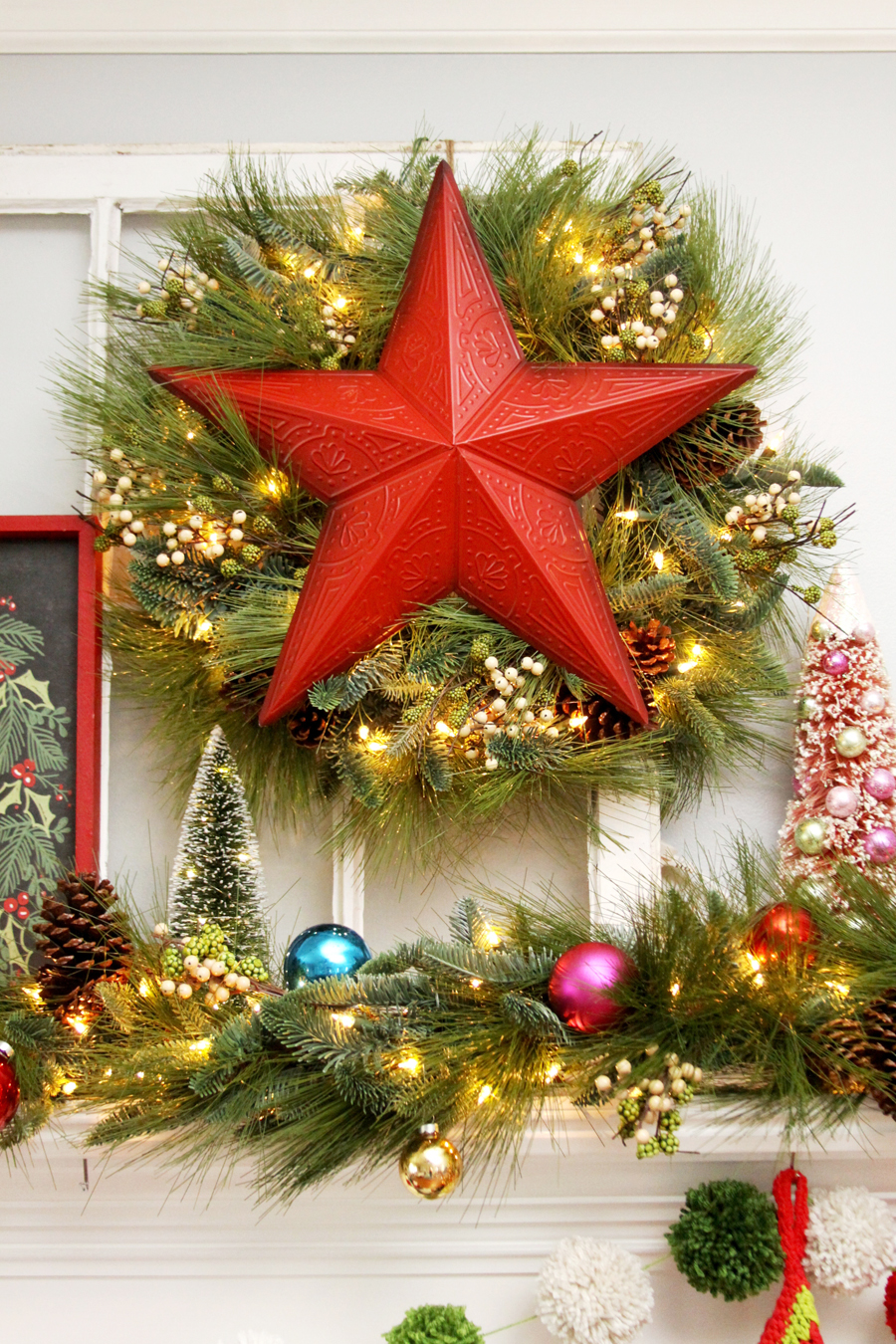 And of course Sadie had to check out all these things too. She's great at quality control – testing all the ornaments and making sure they're hung securely and whatnot.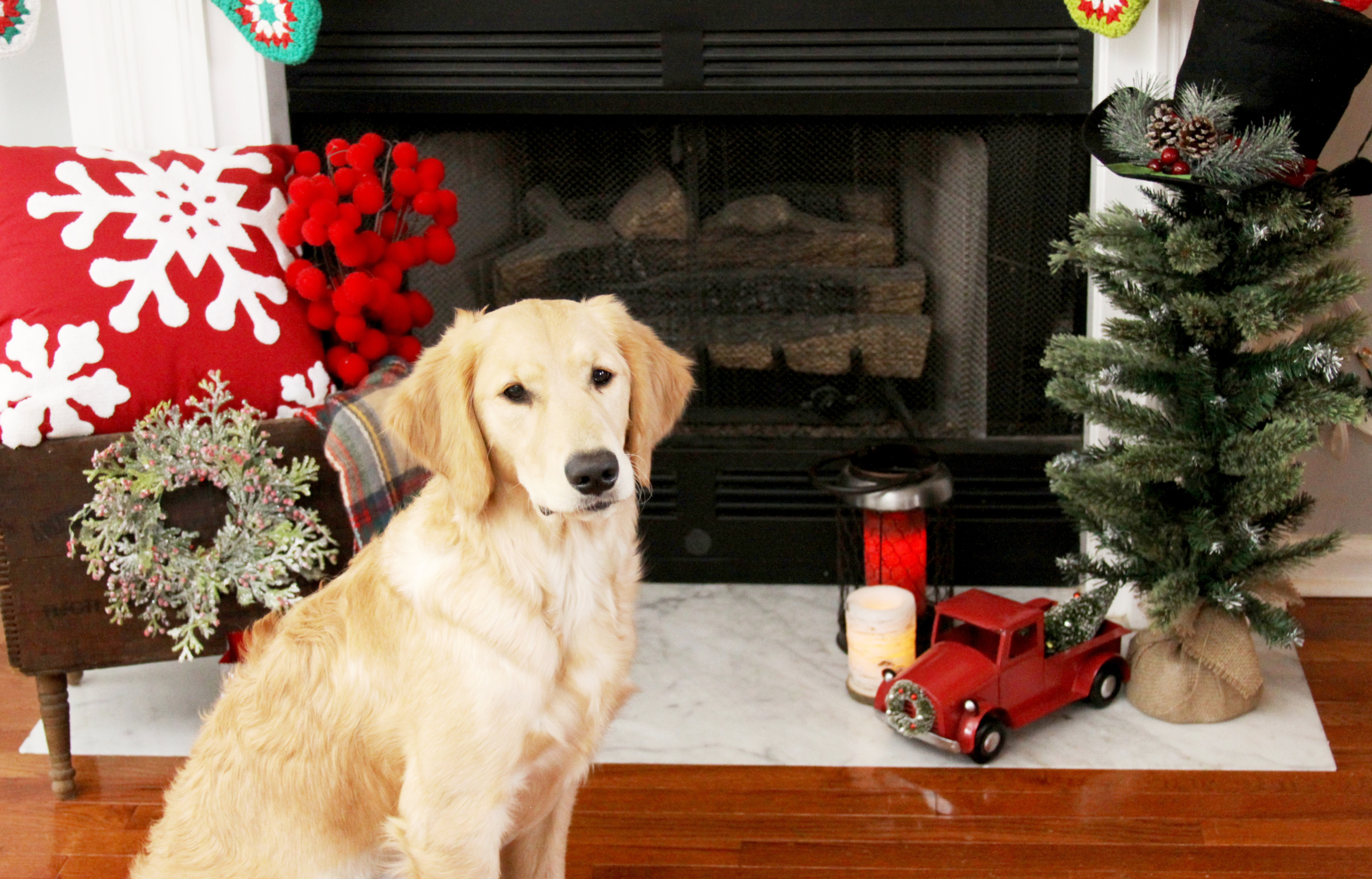 I'm so happy with how it all turned out! I think it's so good to mix things up occasionally don't you?
You can check out all the trees at Treetopia online – they have gorgeous green trees and really fun colorful trees too!
Treetopia is also having a fun Giveaway! Head over to Facebook to enter their Secret Santa Sweepstakes!
Spread the cheer of Christmas with Treetopia's annual Secret Santa Sweepstakes! You and your loved one can get a chance to win a tree and an ornament set by choosing your favorite look from our 2017 Design Council and telling us why it suits your holiday style. Ready those sleigh bells and sing your way through the merriest time of the year!
I'd love to hear about your holiday style! Do you do traditional, modern, glitzy?! Tell us all about it!
You might also like
Colorful Plaid Farmhouse Christmas Tree
Vintage Inspired Christmas Tree