I am so excited to share all about my new collection, coming next Spring. My Sweet Acres Fabrics are coming soon!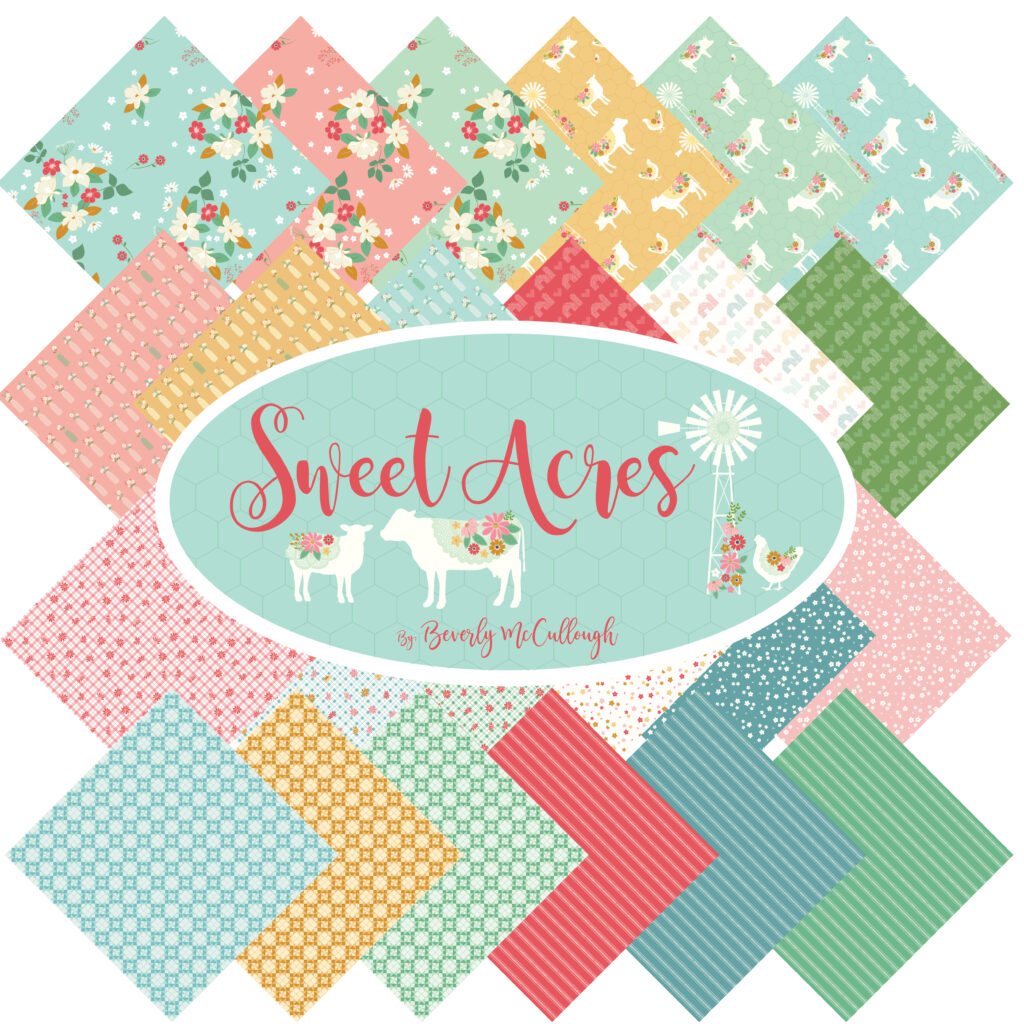 Sweet Acres is my new collection, arriving in stores next March! We have recently built our dream home in Tennesee on a tiny bit of land, and we are excited to start our own little farm someday. This collection is my love for all things farm – pretty magnolia florals, farm animals, mason jars full of flowers, and more! You can see all the prints above!
I also have designed my first 108″ wide back prints to go with this collection. They are so pretty – big florals and scattered floral barns cover these prints and will make the backs of your quilts as pretty as the fronts!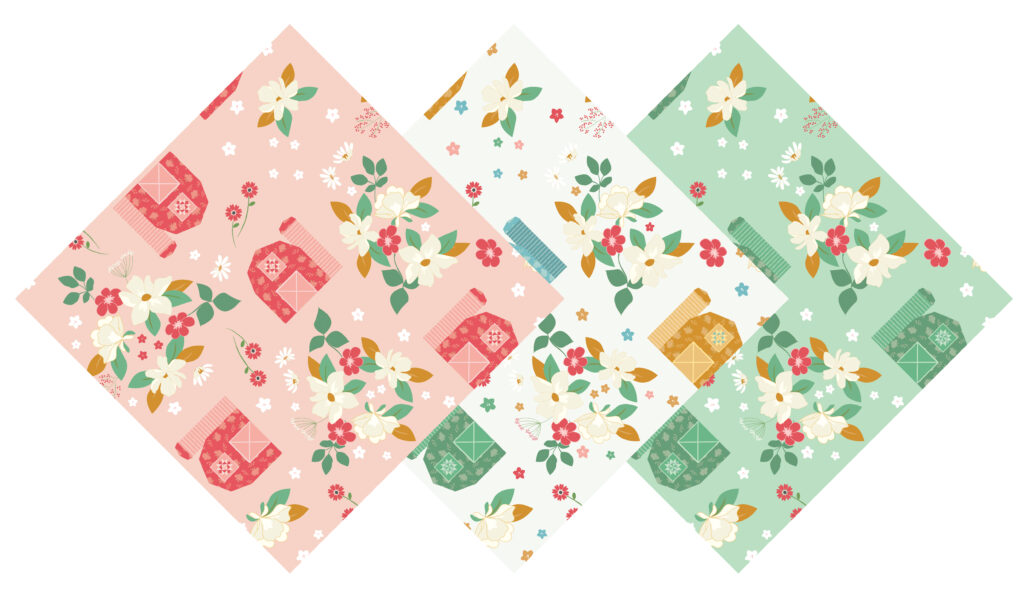 I also designed several patterns to go with this collection! They will all be released in March as well. The first quilt is Meadowloand and will also be released in a box kit!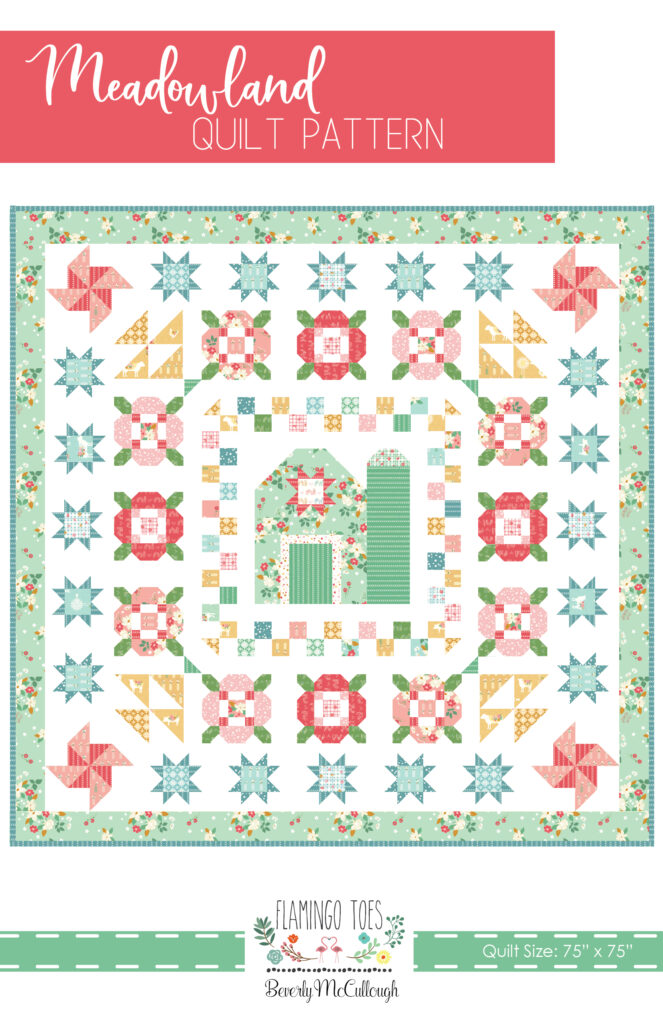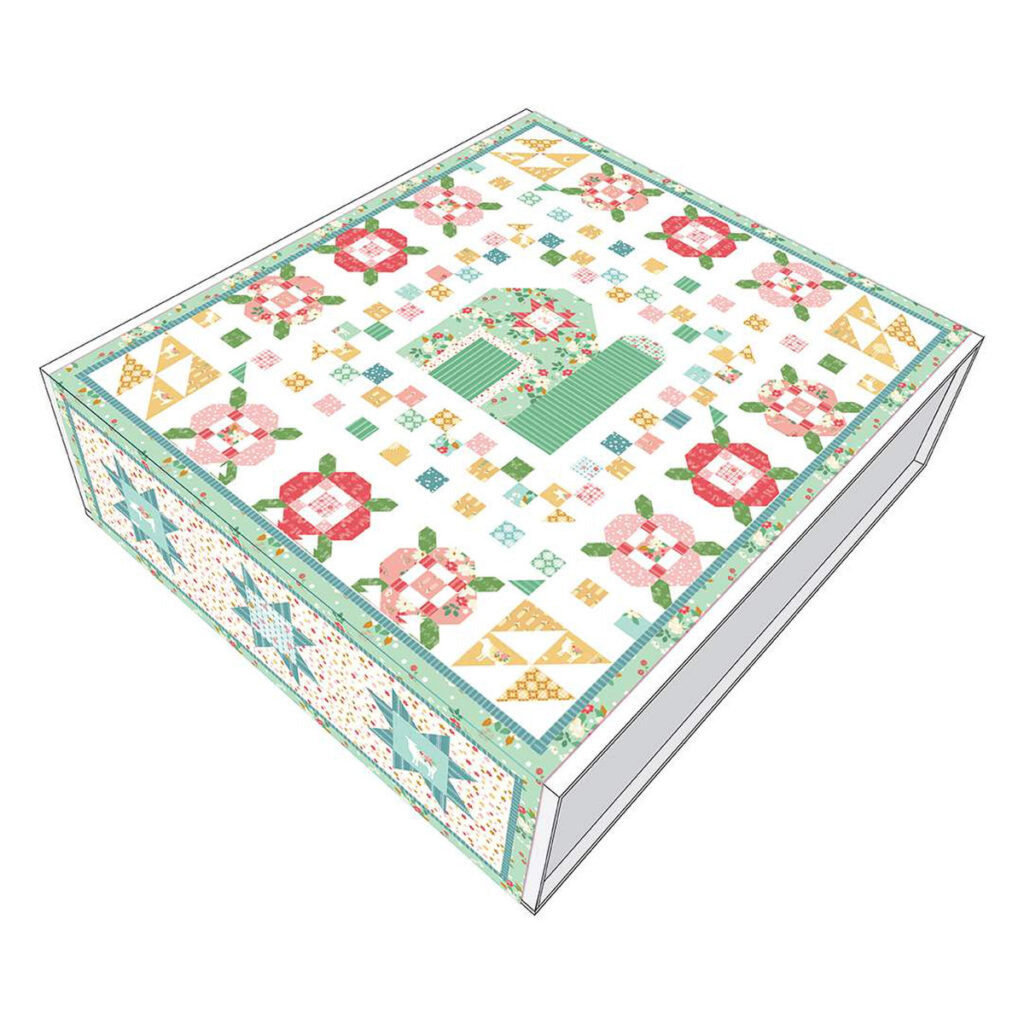 The quilt has a fun Barn in the center, and it is surrounded by patchwork blocks, pretty flowers, and more. I'll be doing a sew along with this quilt that starts in April, and I'd love for you to sew along with us!
Sweet Acres Fabrics Coming Soon!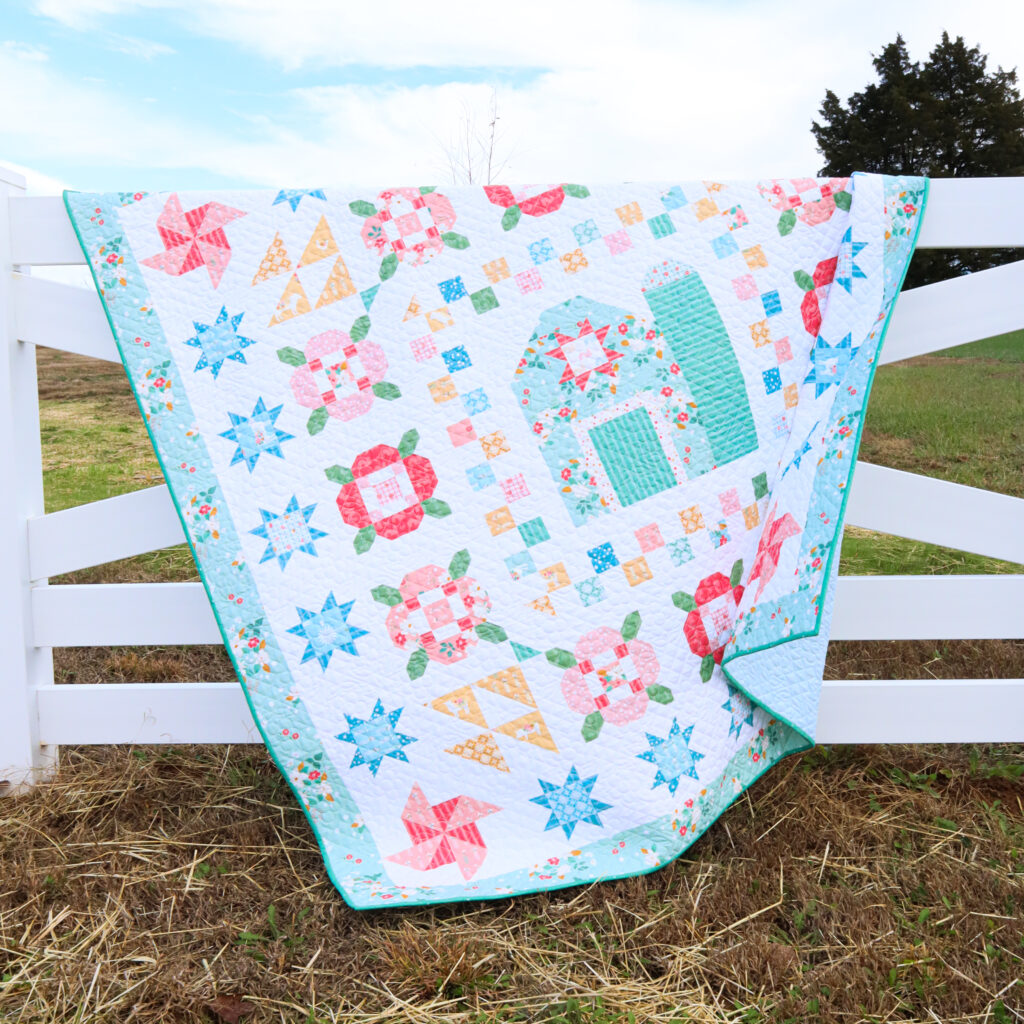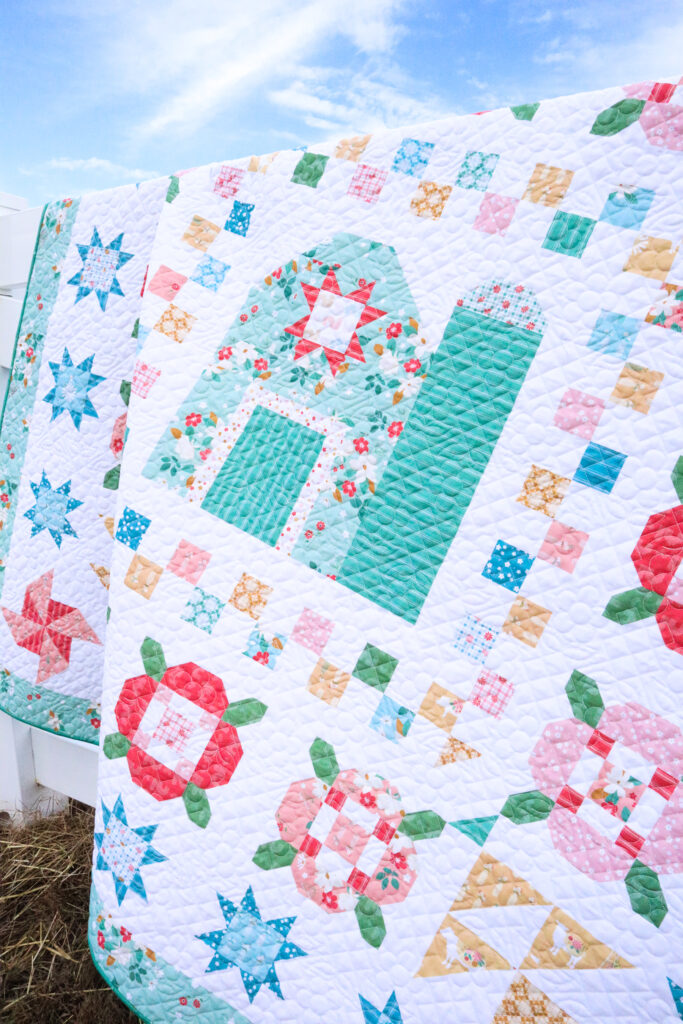 The second quilt I designed is called Country Fair! I love the sampler feel to the quilt – it reminds me of country fairs and awards and blue ribbons! :)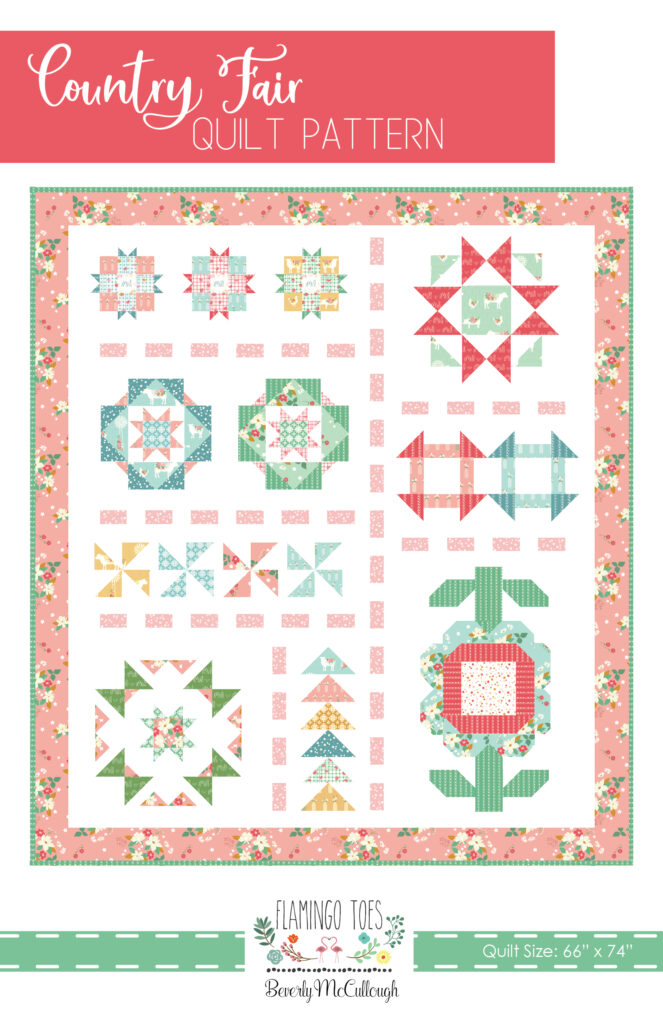 The third quilt is called Bluegrass! I love the stained-glass look of the quilt!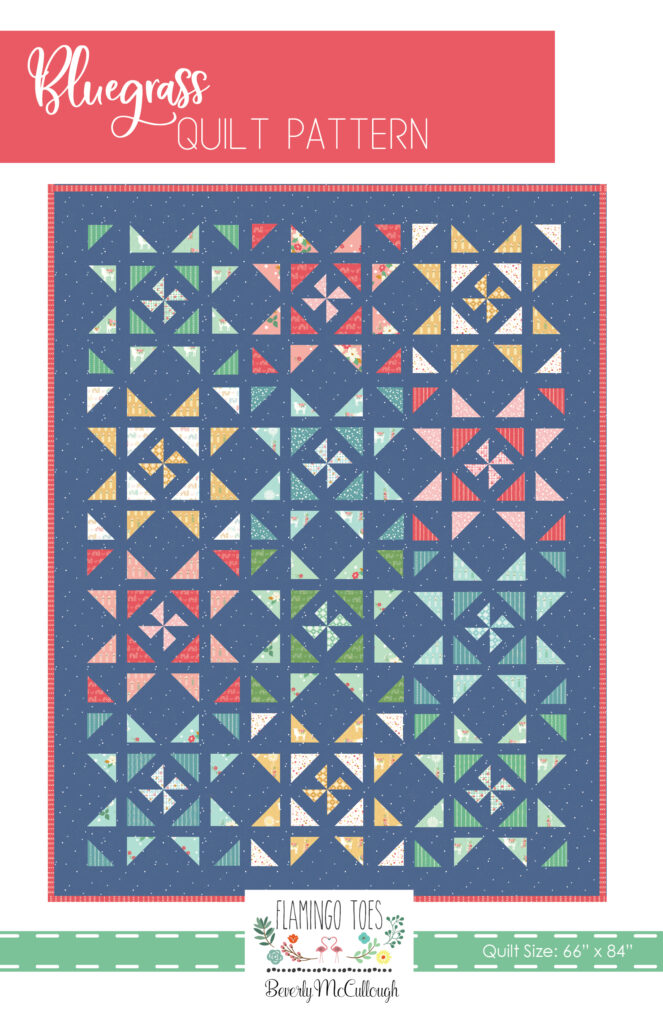 I made up a runner with three of the blocks, and I love how it turned out!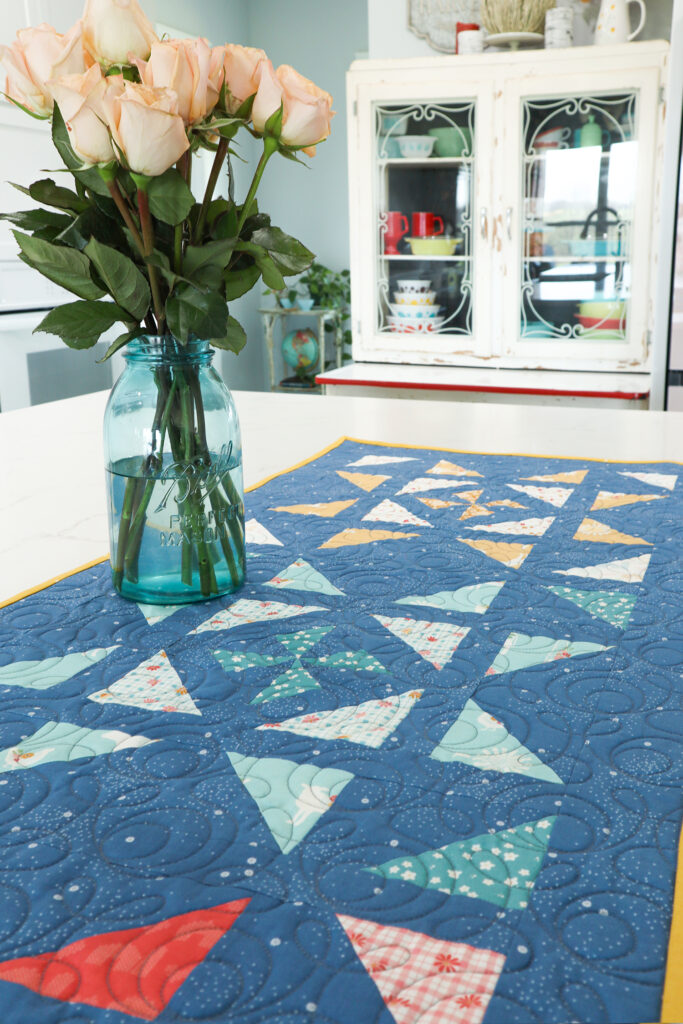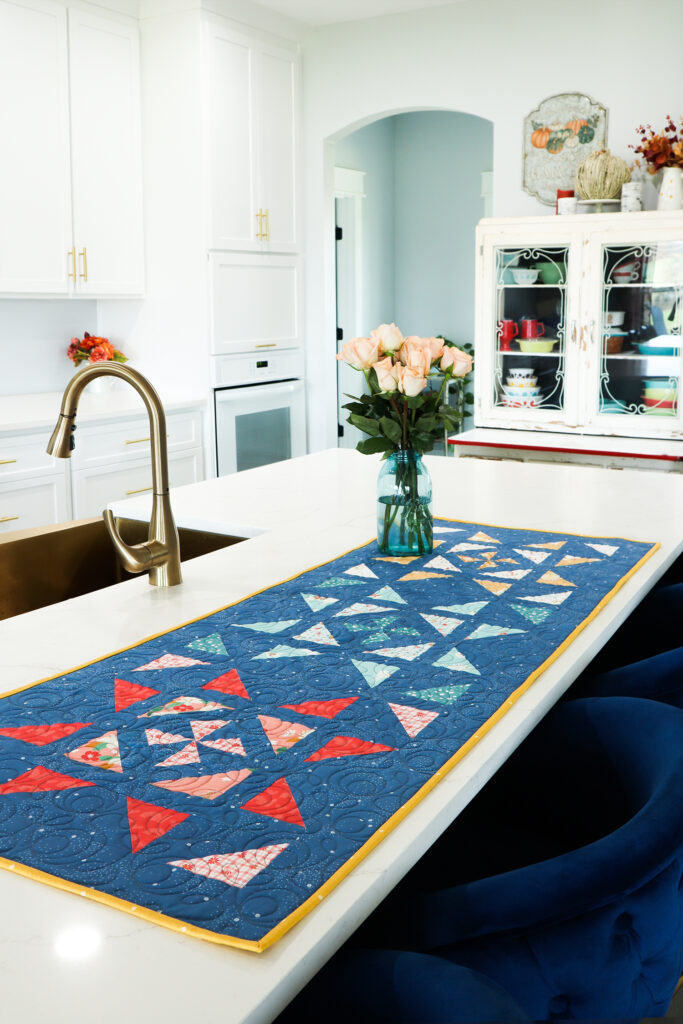 The fourth set of patterns for the collection is called Homestead. There is a sweet runner and two pillow patterns – with a barn and house and of course, cute little trees. This is such a fun set!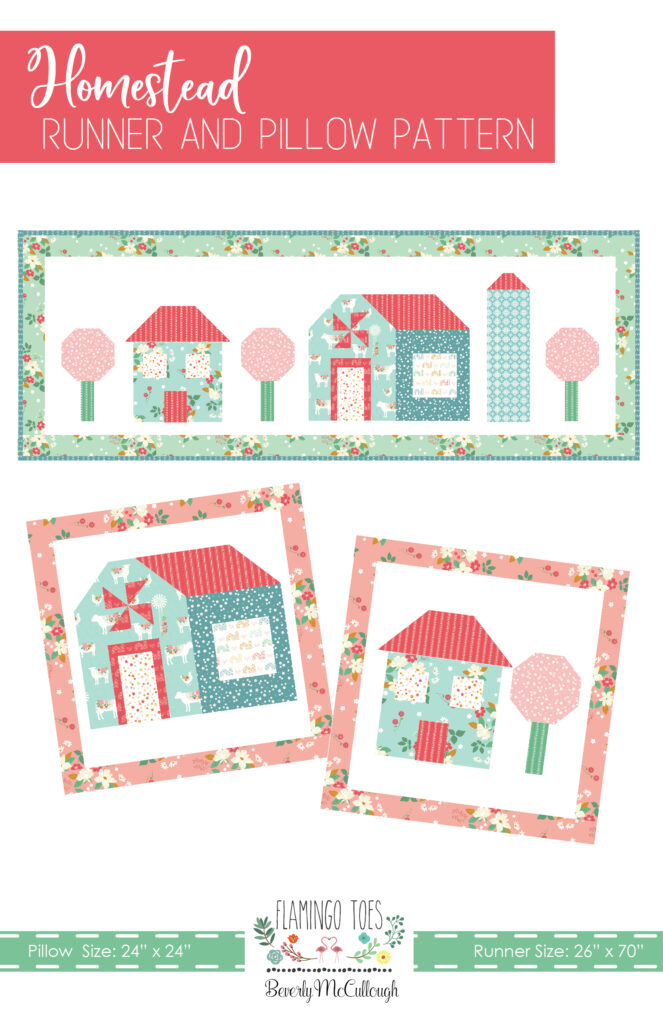 I made up the house version of the pillow. It's so colorful and fun!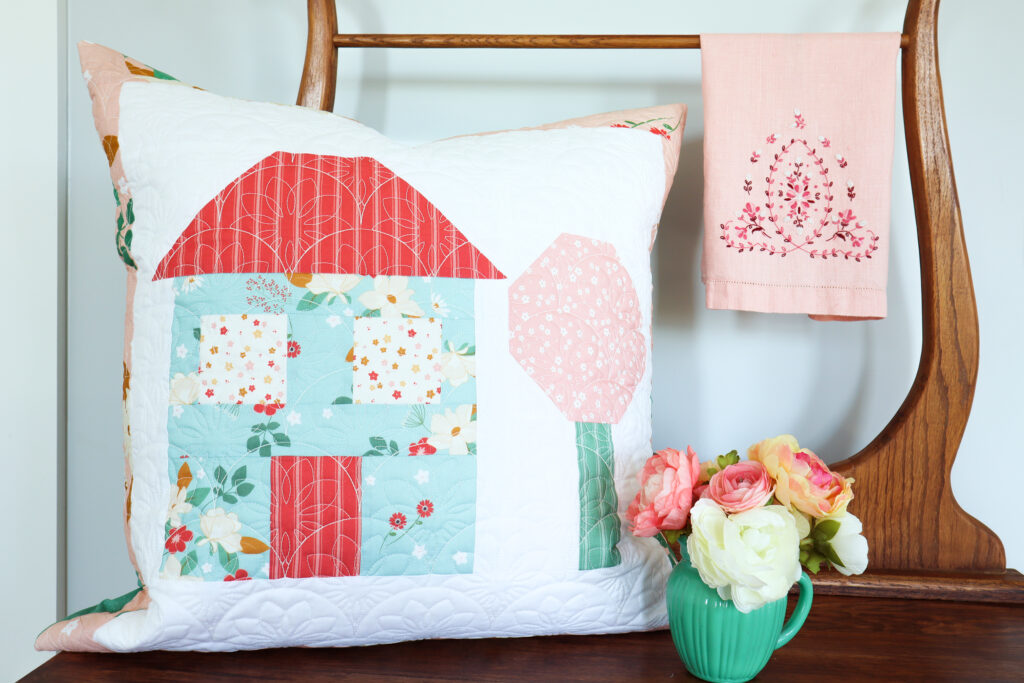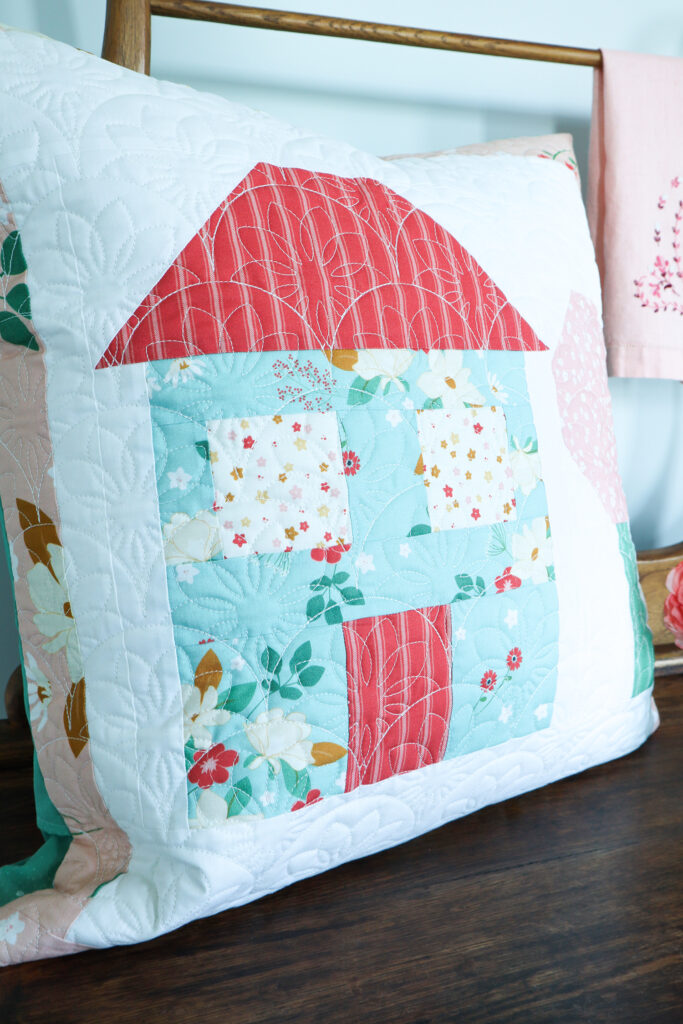 You can see all about the collection here!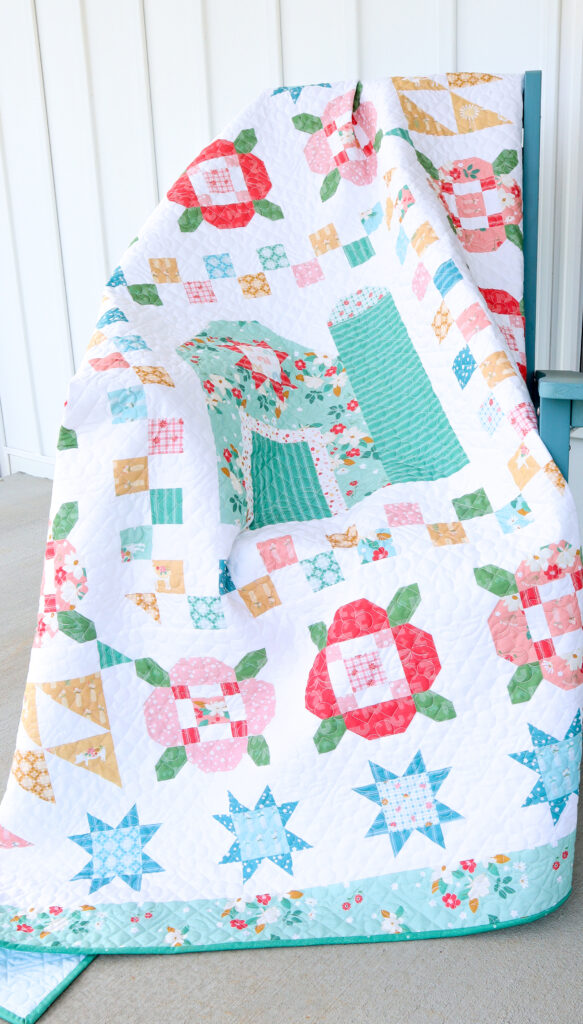 I can't wait to hear what you think of the new collection!