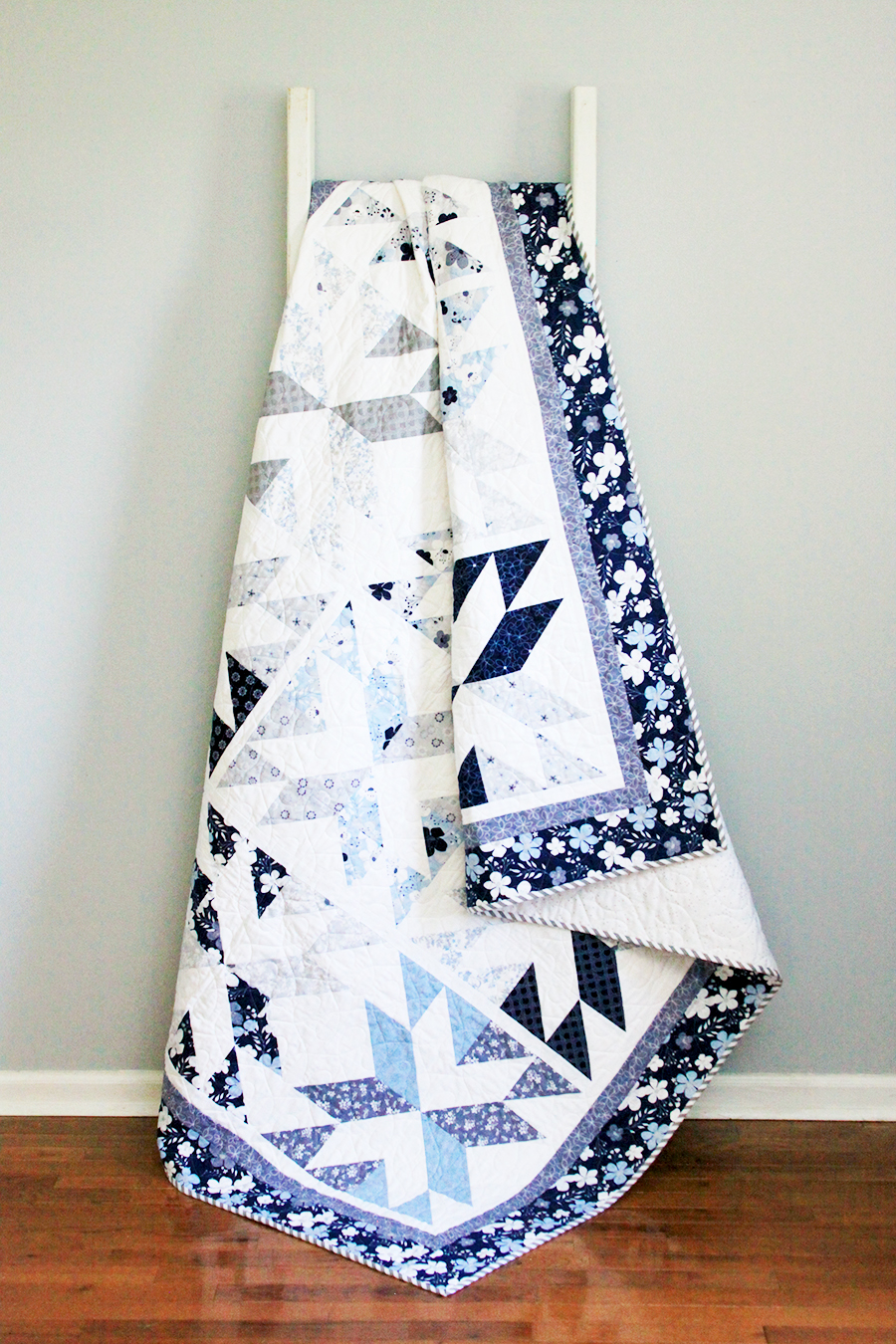 I'm so excited to show you this new version of my Stacking Stars quilt, made up in the brand new Something Borrowed fabrics!
Something Borrowed is the newest fabric collection from the super talented Christopher Thompson – the Tattooed Quilter! It's all gorgeous florals made up in blues and grays!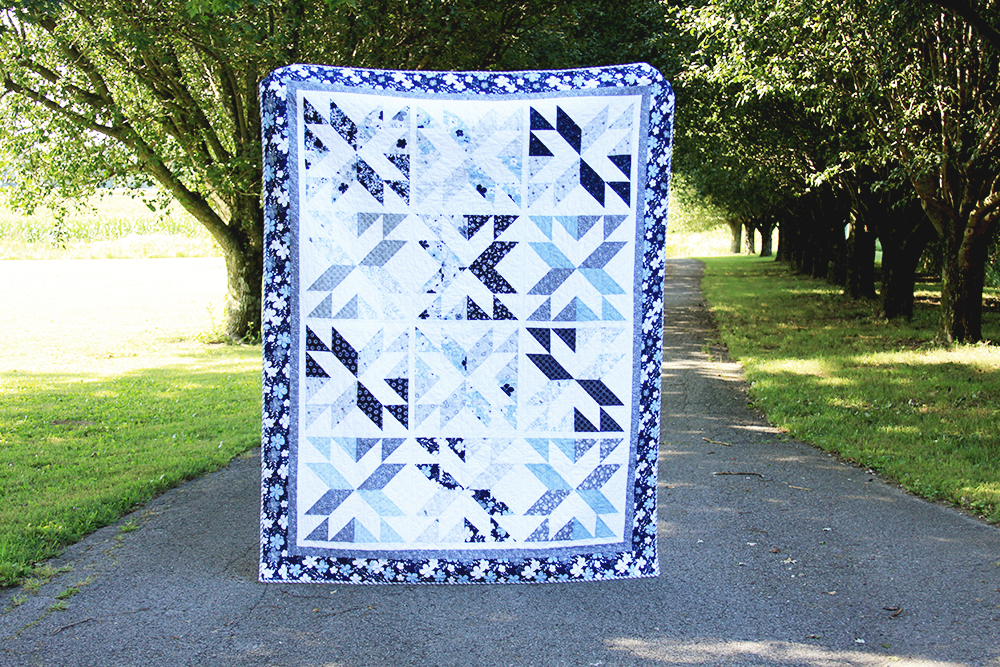 I wanted to make something that really showed off the prints and how great the colors looked together so I used my Stacking Stars Quilt pattern!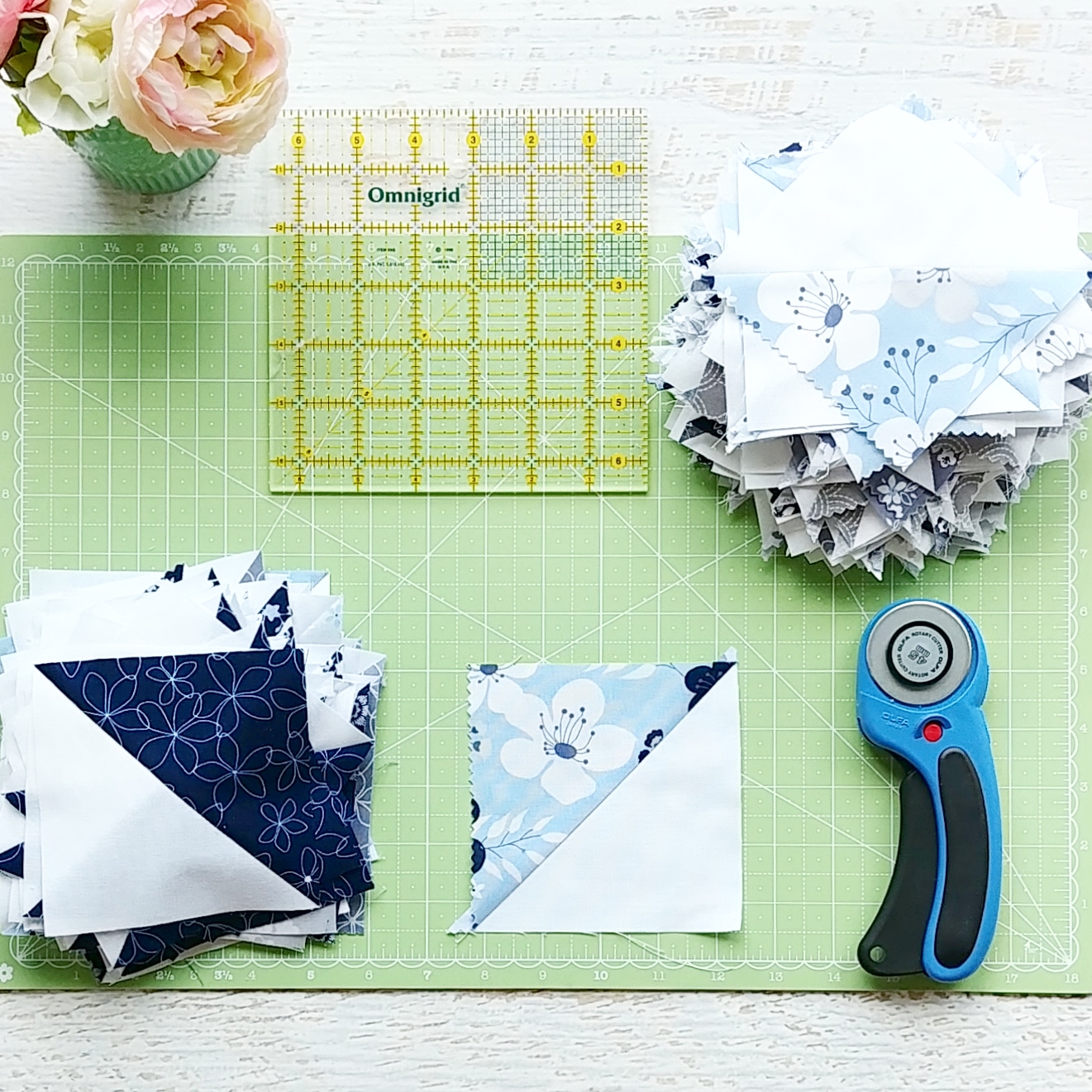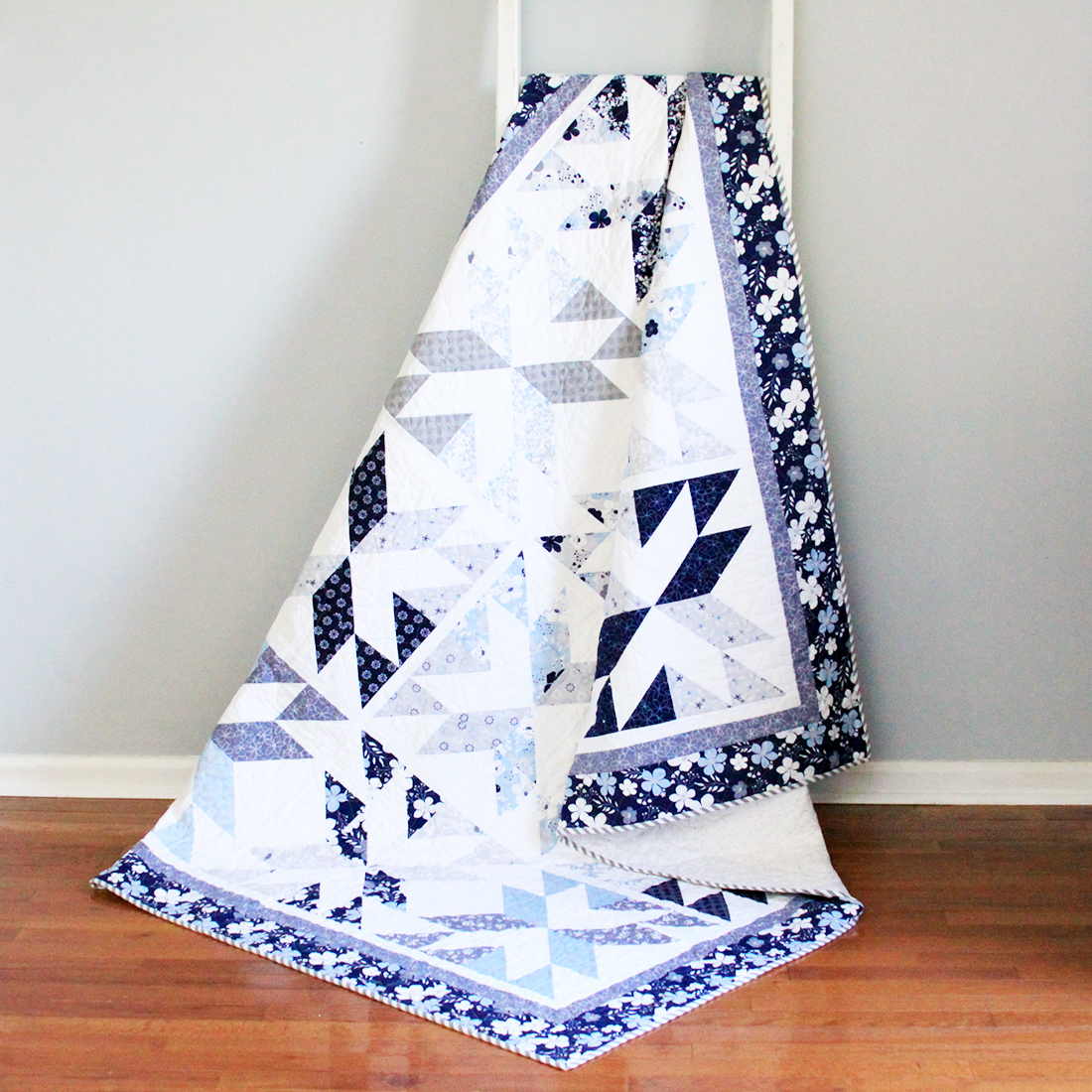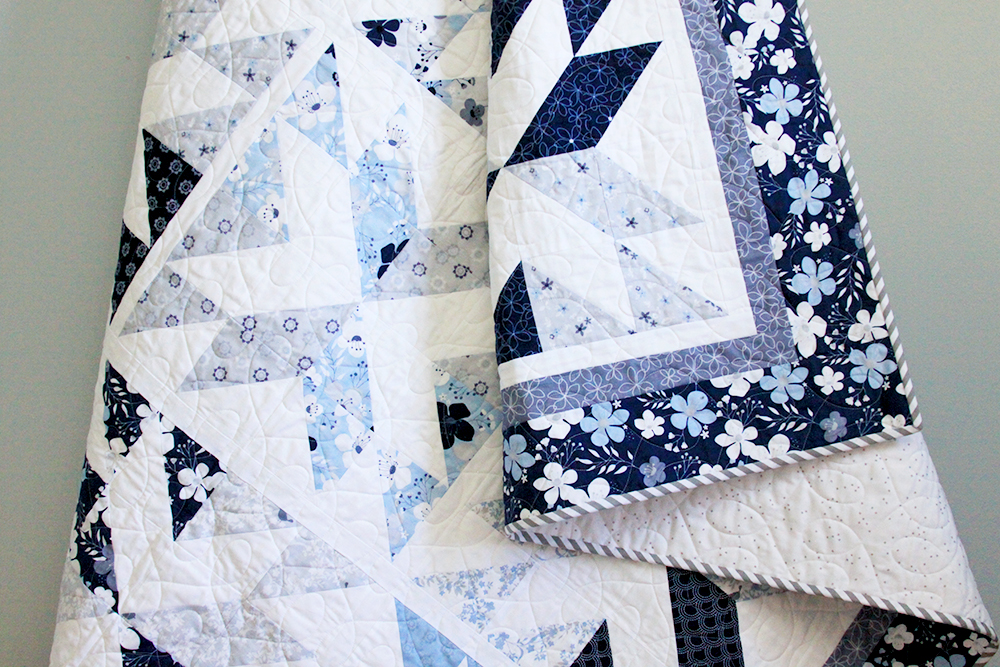 Aren't the florals pretty? I think it's such a great summer quilt!
I used a Riley Blake Stripe cut on the bias for the binding and Blossom fabric in white and gray for the backing. I just love how they look with the Something Borrowed prints. There are the sweet details in the fabrics too – can you see the little script "love" in this floral?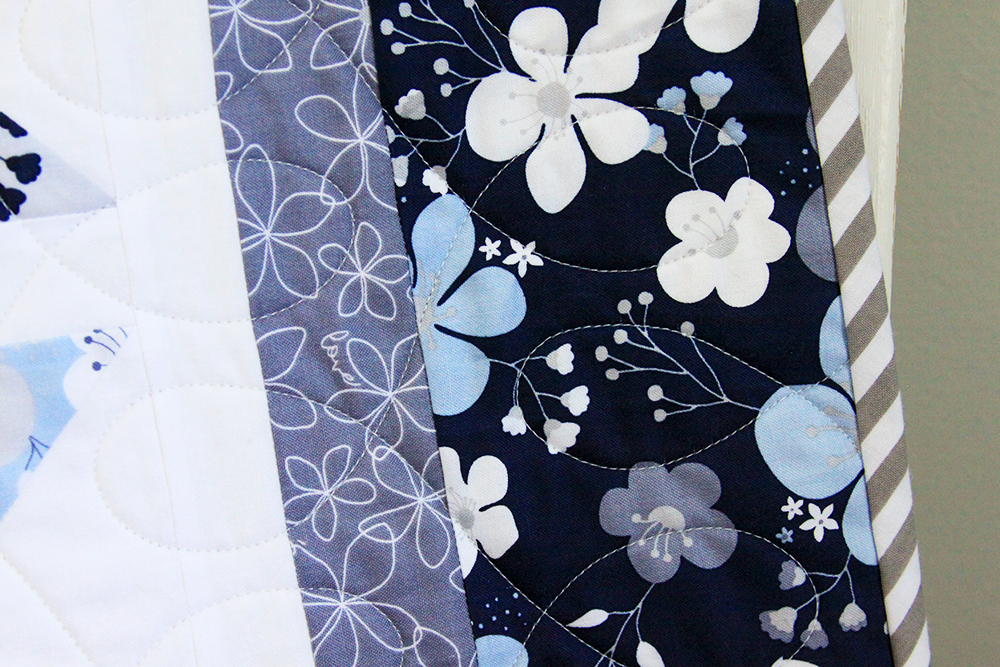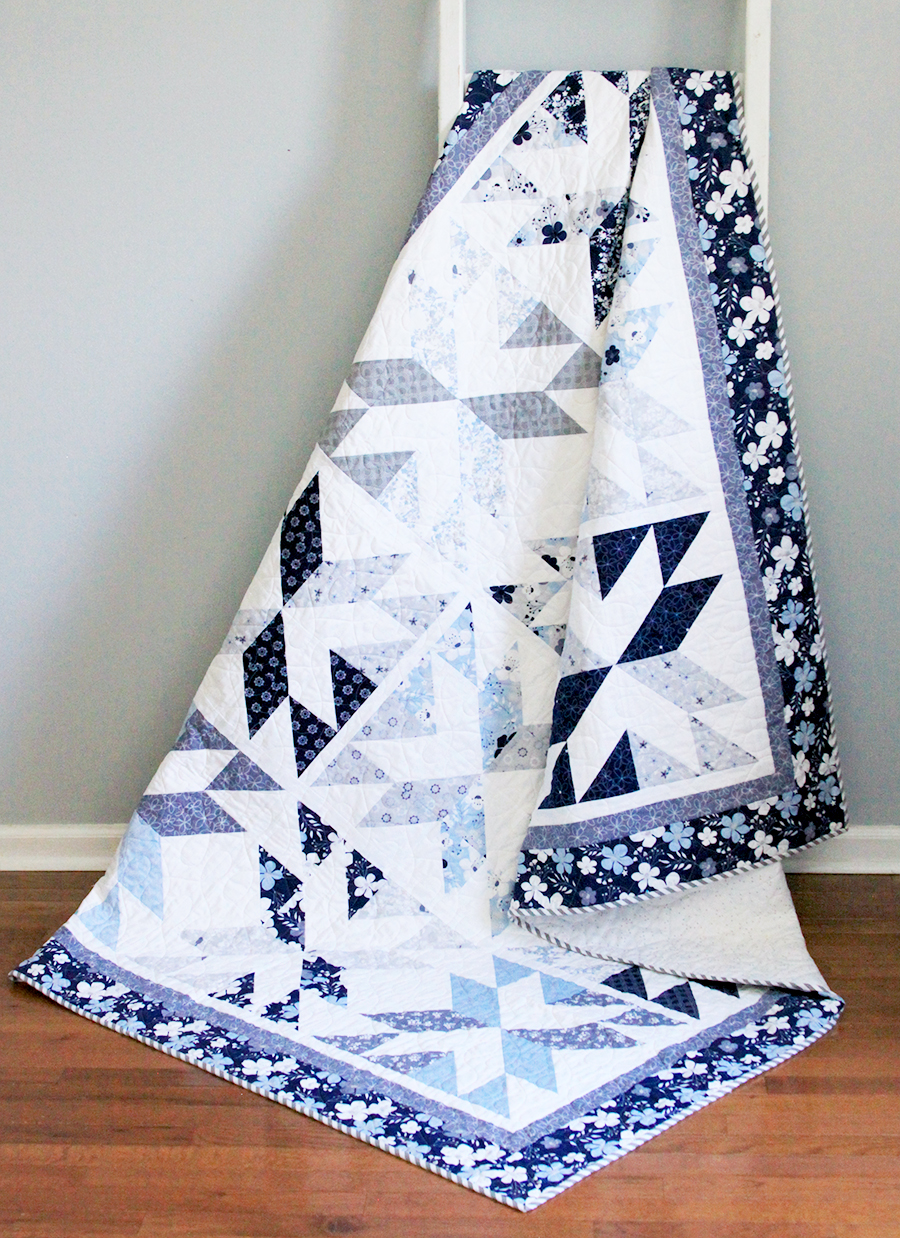 I did make a mistake in this quilt – and I didn't catch it until I was writing this post! Can you spot it? :)
I'm totally ok with it though – it adds some character haha!
Something Borrowed (affiliate link) is shipping to stores this month – you'll be able to find it at local quilt and online shops. You can also sign up at the Fat Quarter Shop to be notified when it comes in!
I can't wait to hear what you think!