We are getting so excited about the SoCal Social!! We are only about 3 1/2 weeks away!!
The SoCal Social will be taking place in the historic Orange Circle in Orange, Ca. It's a fabulous historic district full of antique shops, boutiques and darling little restaurants!
For the First half of the event, we'll be going on our "Swag Walk". We'll be walking the Circle, shopping, and getting to know each other, but at the same time gathering swag as we go!
This will be such a fun part of the event.
After our Swag Walk, we'll be having a late lunch at the historic Filling Station Cafe – with lots more time to visit!
This is when we'll also be doing some Seriously. Amazing. Giveaways, product demos, and a Q & A with our super special Guest!
Have you heard? Mark Montano will be joining us!!
Mark is an all around creative genius – he's a crafter, writer, TV personality, blogger, and so much more! He'll be doing a Q & A for us and we can ask him anything! So come prepared with your questions!!
If you want to get to know Mark a little better, you can find him at his Blog, Facebook, and Twitter!
We also have an AMAZING line up of Sponsors who have donated to the event! Check them out!! We have a huge range of big fabulous companies to creative and unique Etsy shops. Take some time to visit them – I'm sure you'll love them too!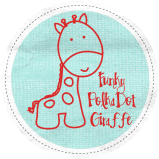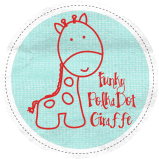 Pretty Awesome right?? The Swag Bags and Giveaways are going to be incredible!
We don't want you to miss out! There are still tickets available – but time is running out!! Head over to the SoCal Social Blog and register today!
 ~~~~~~~~~~~~~~~~~~~~~~~~~~~~~~~~~~~~~~~~~
Also – I'm Guest Posting over at Every Creative Endeavor for Amanda's Fall Fever series today!!
I'm sharing my Fall Ombre Rosette Wreath – I'd love for you to come see it!
Here's a sneak peek . . .