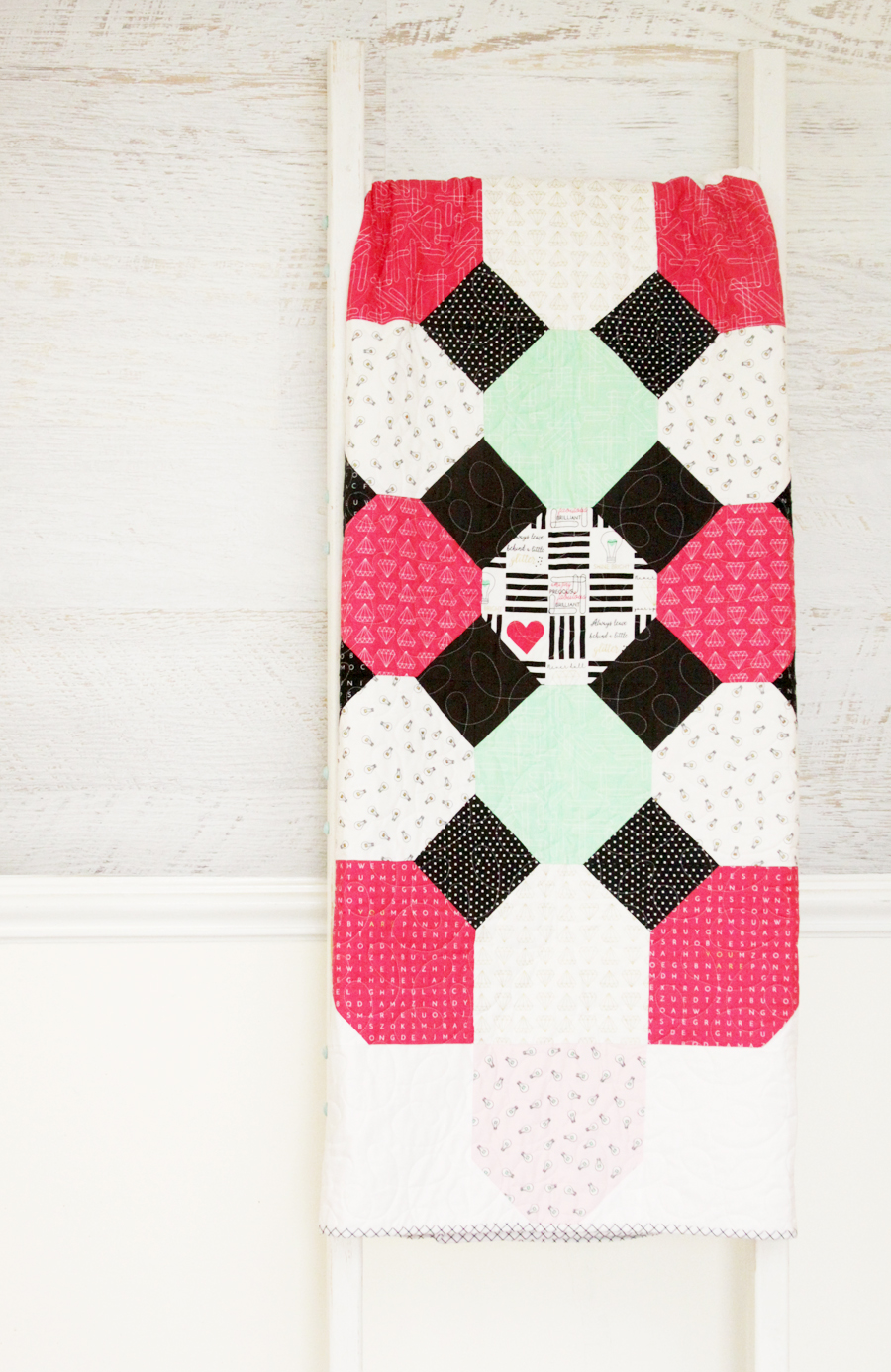 Does it ever take you forever to finish the last step of a project? I've had this cute quilt back from the quilter for a couple months now and I've just gotten around to binding it! I am so in love with how it looks quilted though – I just had to show it off!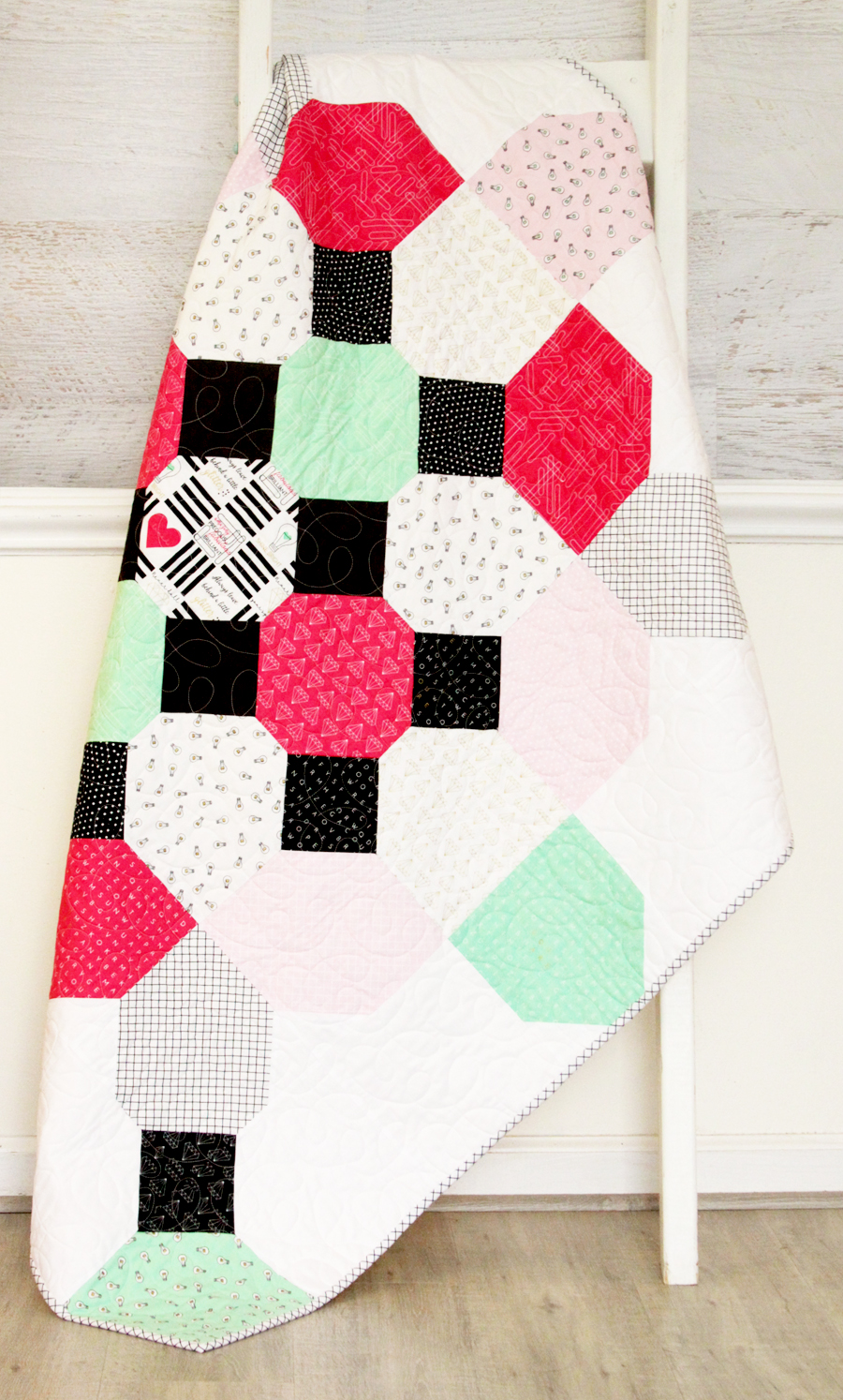 If you missed the first post, this is my Soda Fountain quilt pattern made up in Shine Bright fabrics from Simple Simon and Co and Riley Blake.
You can find the original tutorial and pattern here!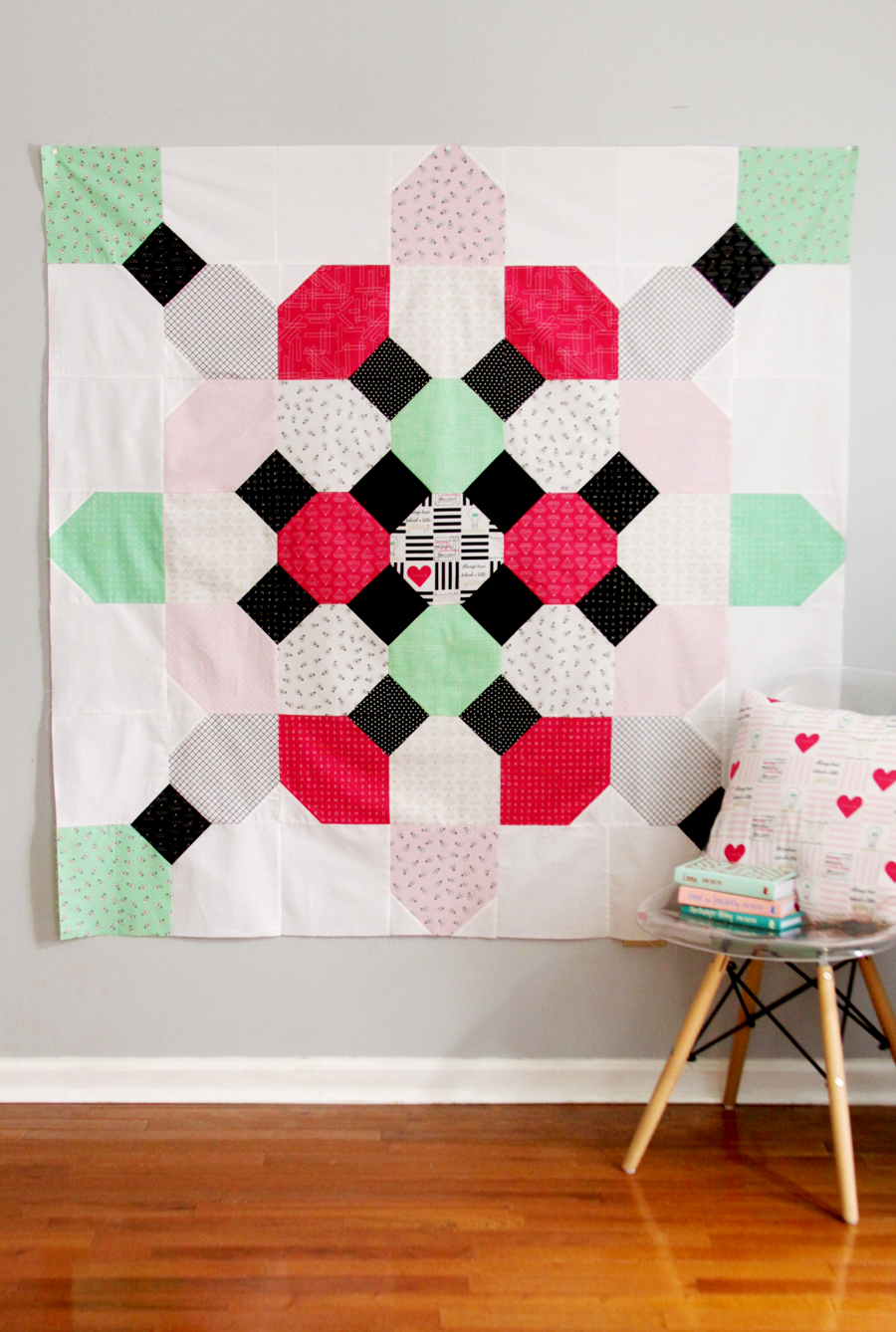 I chose a swirly quilt pattern for the quilting – I tend to use this one a lot. It is a simple and pretty design that looks good on so many prints! It was quilted by Julie's Long Arm Quilting – she's soooo great! If you need something quilting I highly recommend her!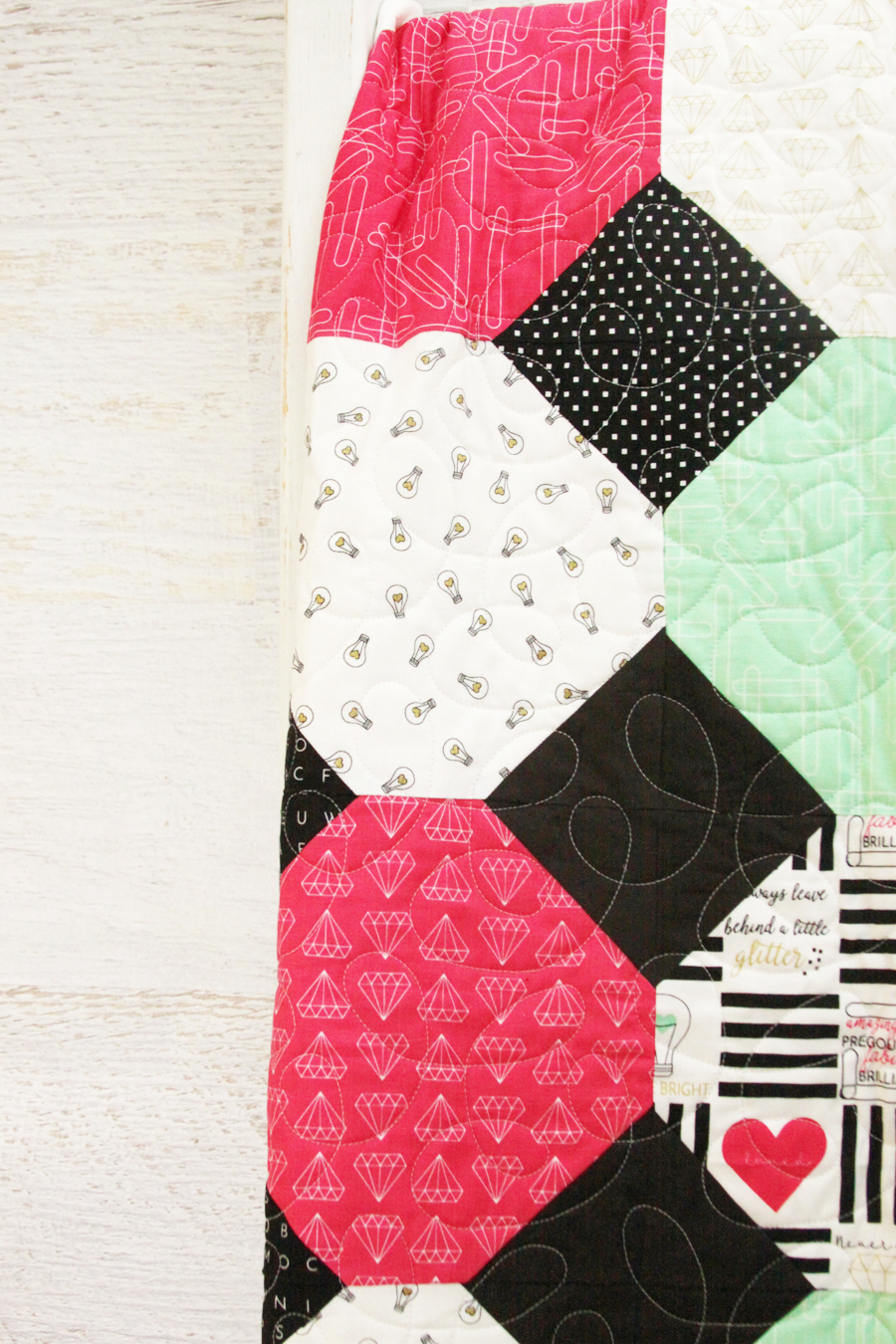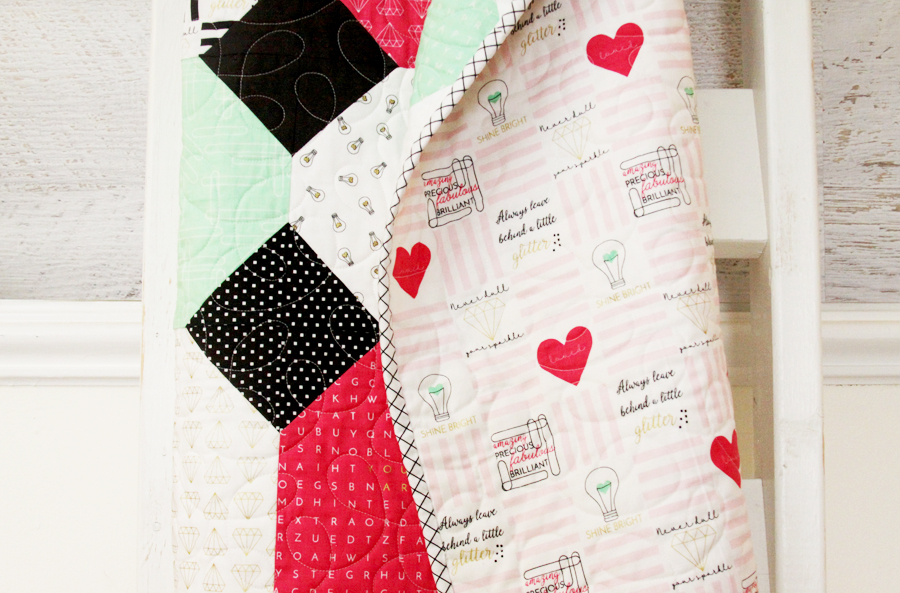 For the back I chose the main Shine Bright print with the little sayings – I love that how cute it looks! I'm going to have to pick up more of the binding fabrics  – that little diagonal line print is so perfect for binding.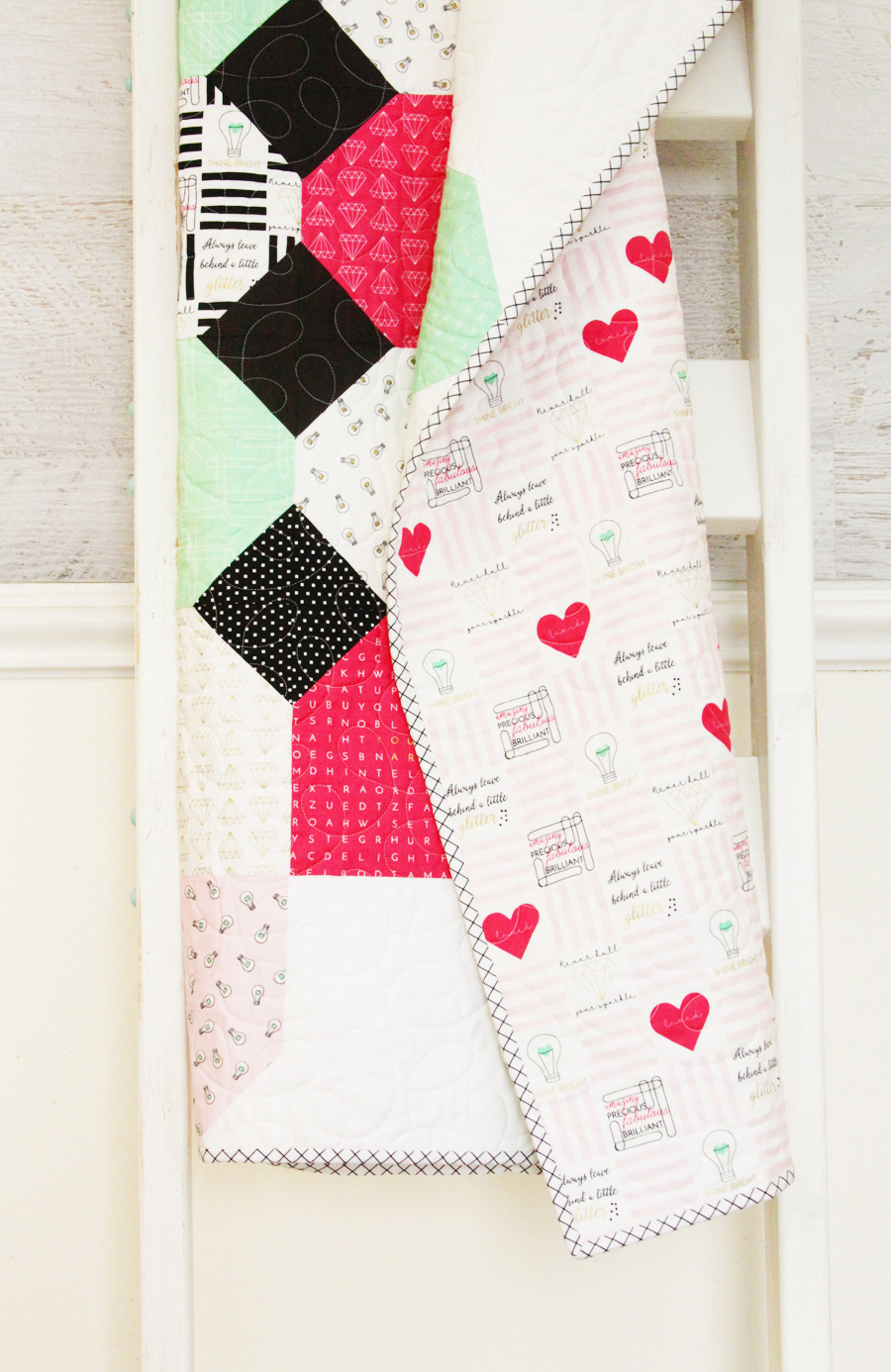 I am excited to get this in the mail off to the recipient – I hope she will love it!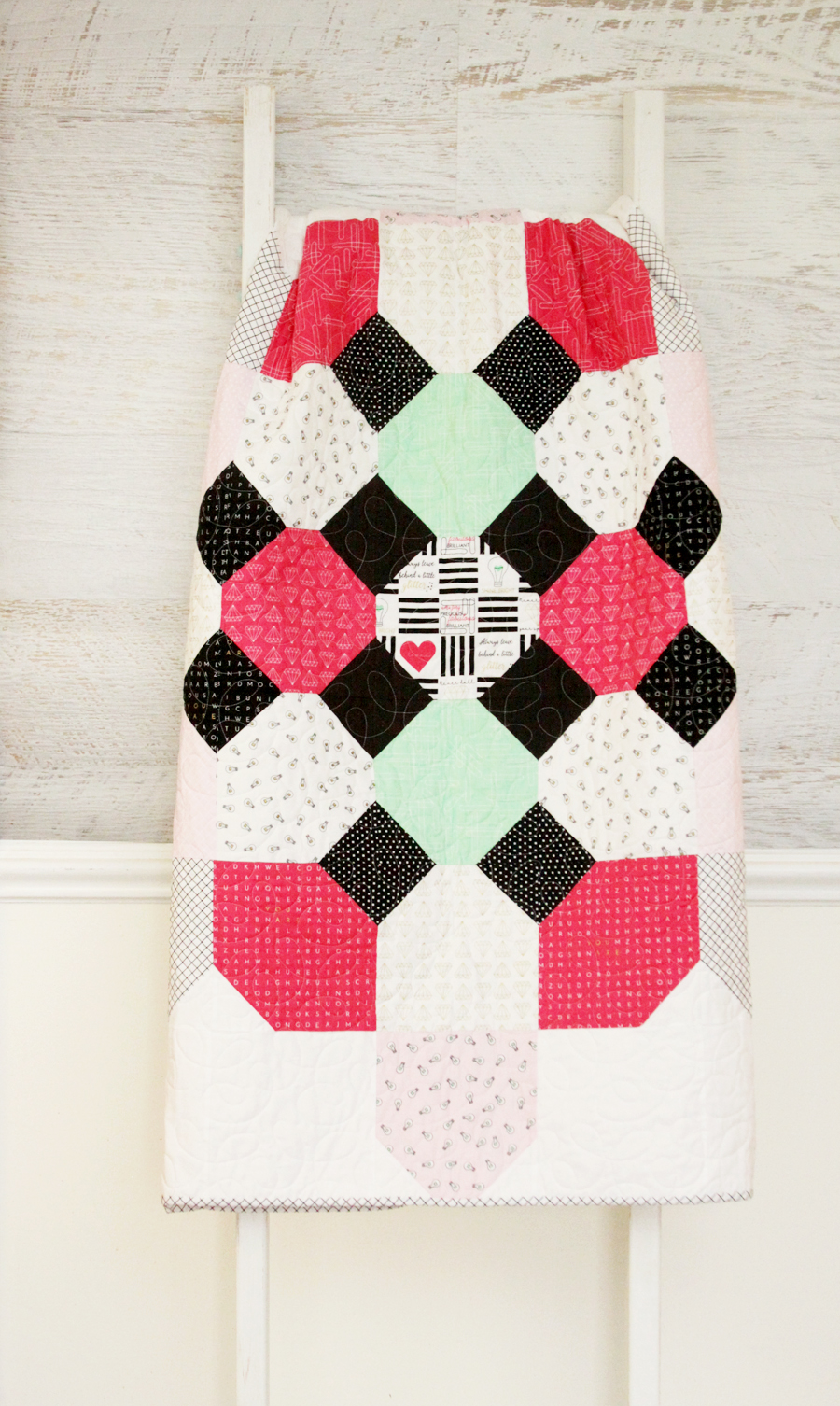 You may also like
Find Your Adventure Quilt Pattern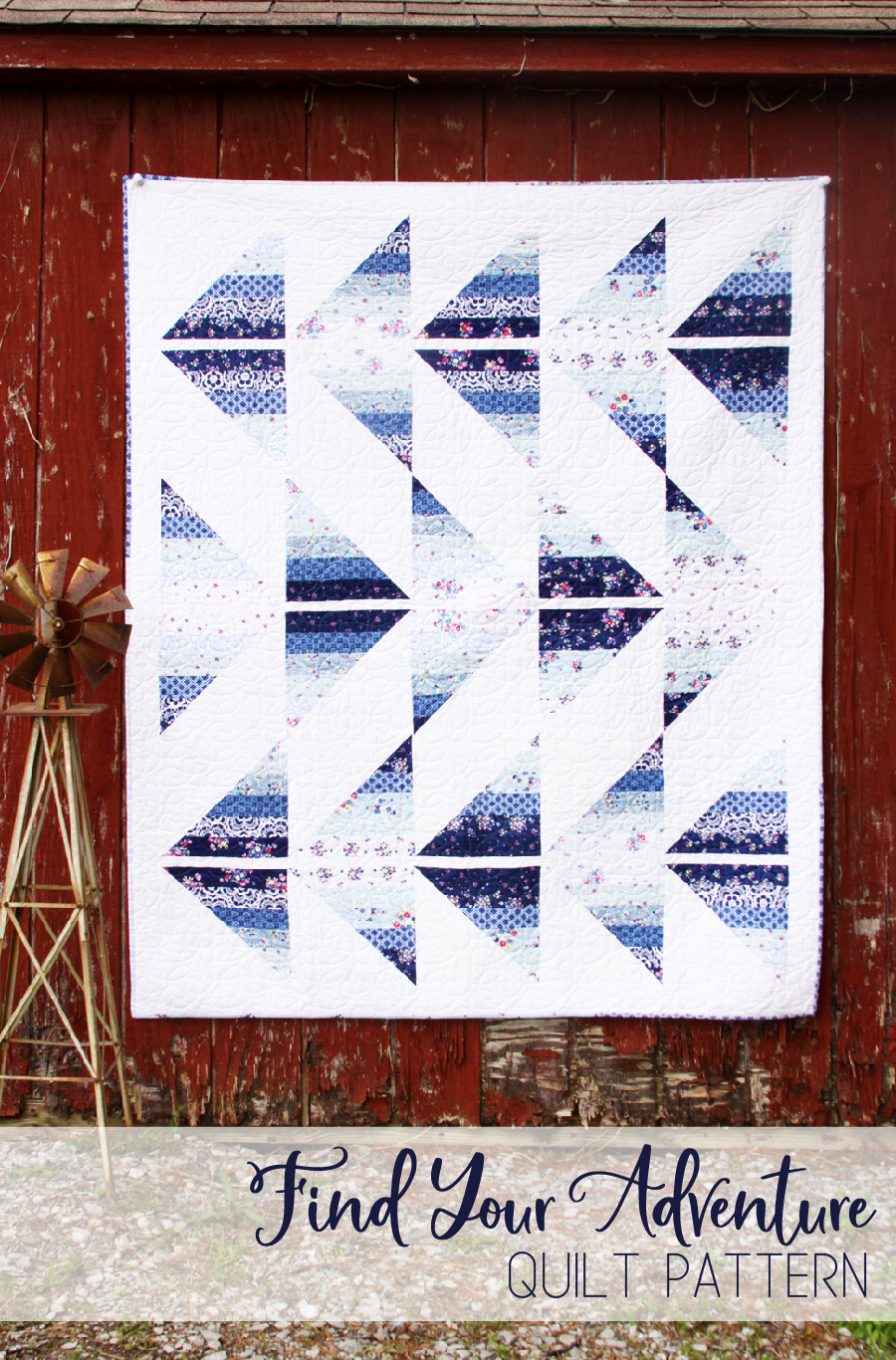 Fun Flamingo Quilt with Free Pattern