It's time for Witchy Wednesday, and we're sewing up a new block in the Quilted Witch quilt! This is the Quilted Witch Sew Along Candy Star!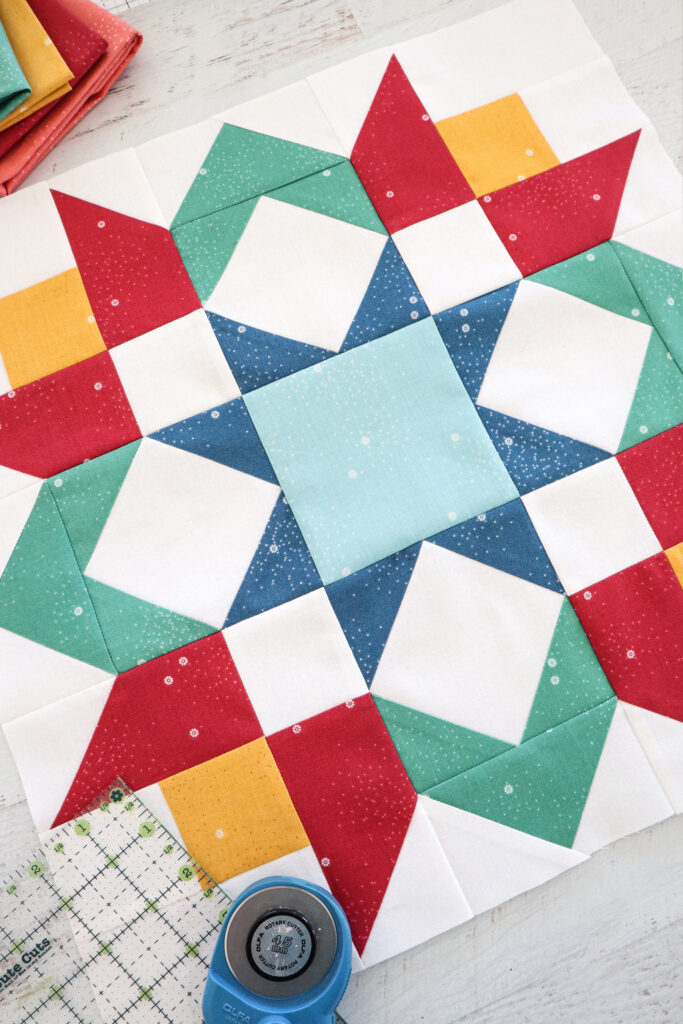 I'm sewing along with the Quilted Witch Quilt Sew Along – it's a darling quilt by Lori Holt, and we're making up the blocks over the next few months.
I'm making up the quilt in my Dainty Daisy basic. I have 12 colors out right now, but 18 more are coming in December, so the quilt will be nice and colorful. I will be remaking a few of these early blocks so I can use one of the new Dainty Daisy low-volume prints after it comes out, but I don't mind that – I can use the extra blocks for a fun runner or pillows!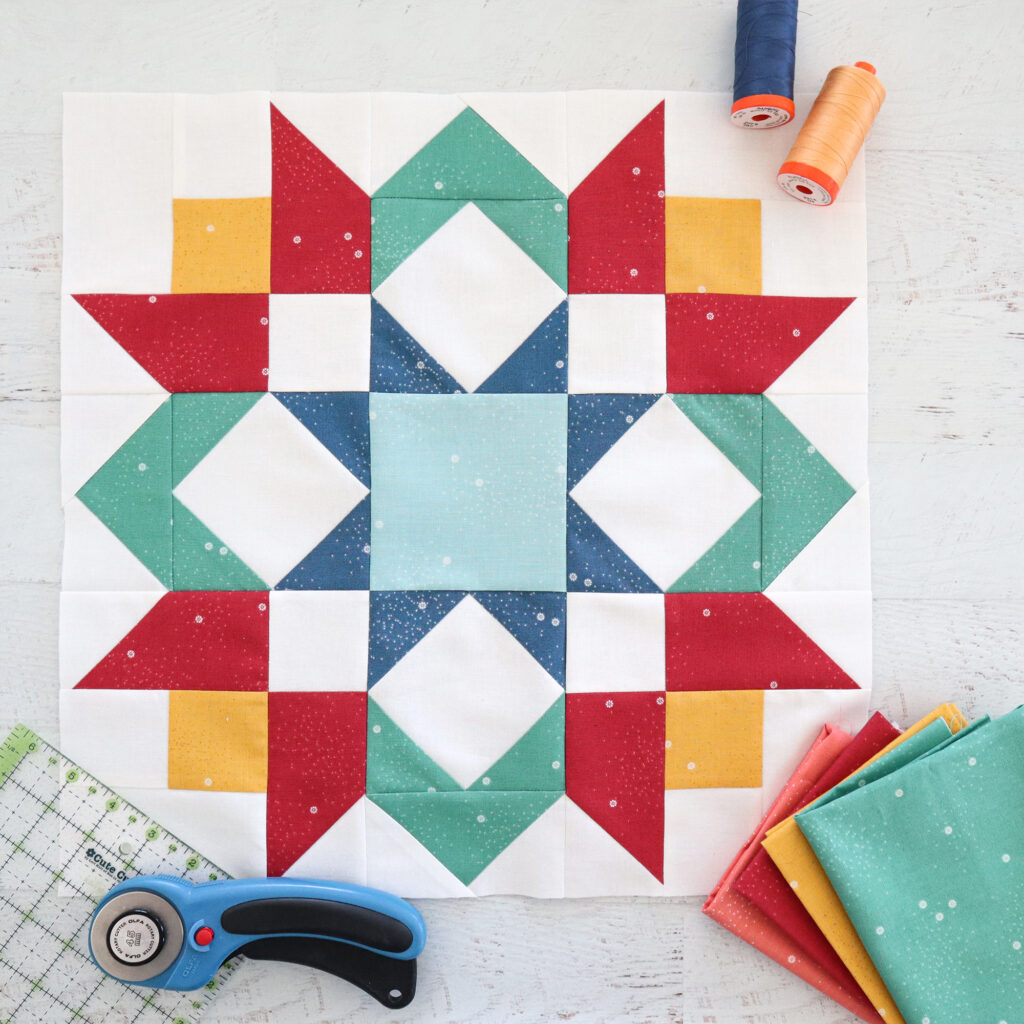 Quilted Witch Sew Along Candy Star
This is the Candy Star Block, and it looks like it takes a while to sew up, but it's really quite fast! It's such a fun, colorful block, too – I really love it!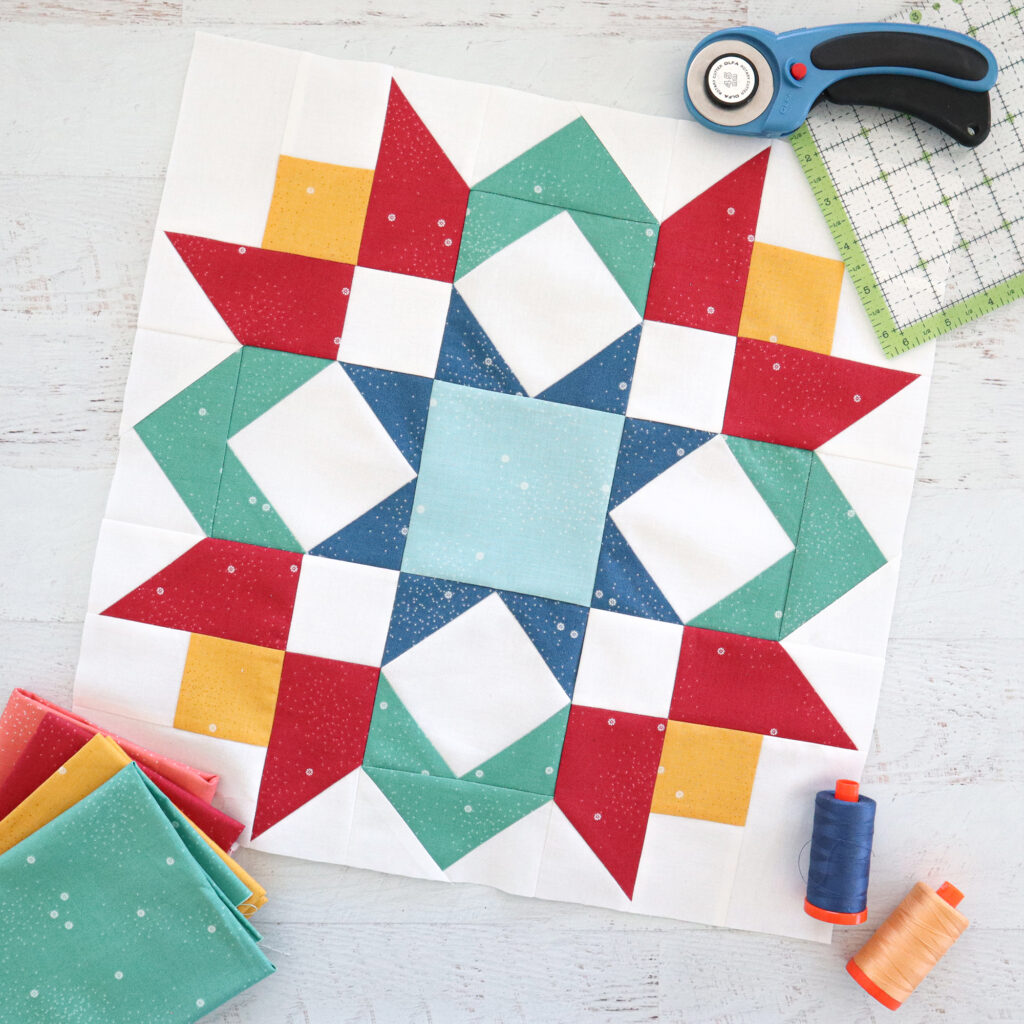 You can find all the information on the sew along on the Fat Quarter Shop blog, including the schedule and details on the Stitch Along. That's right – you can cross-stitch up a version of this fun quilt too!