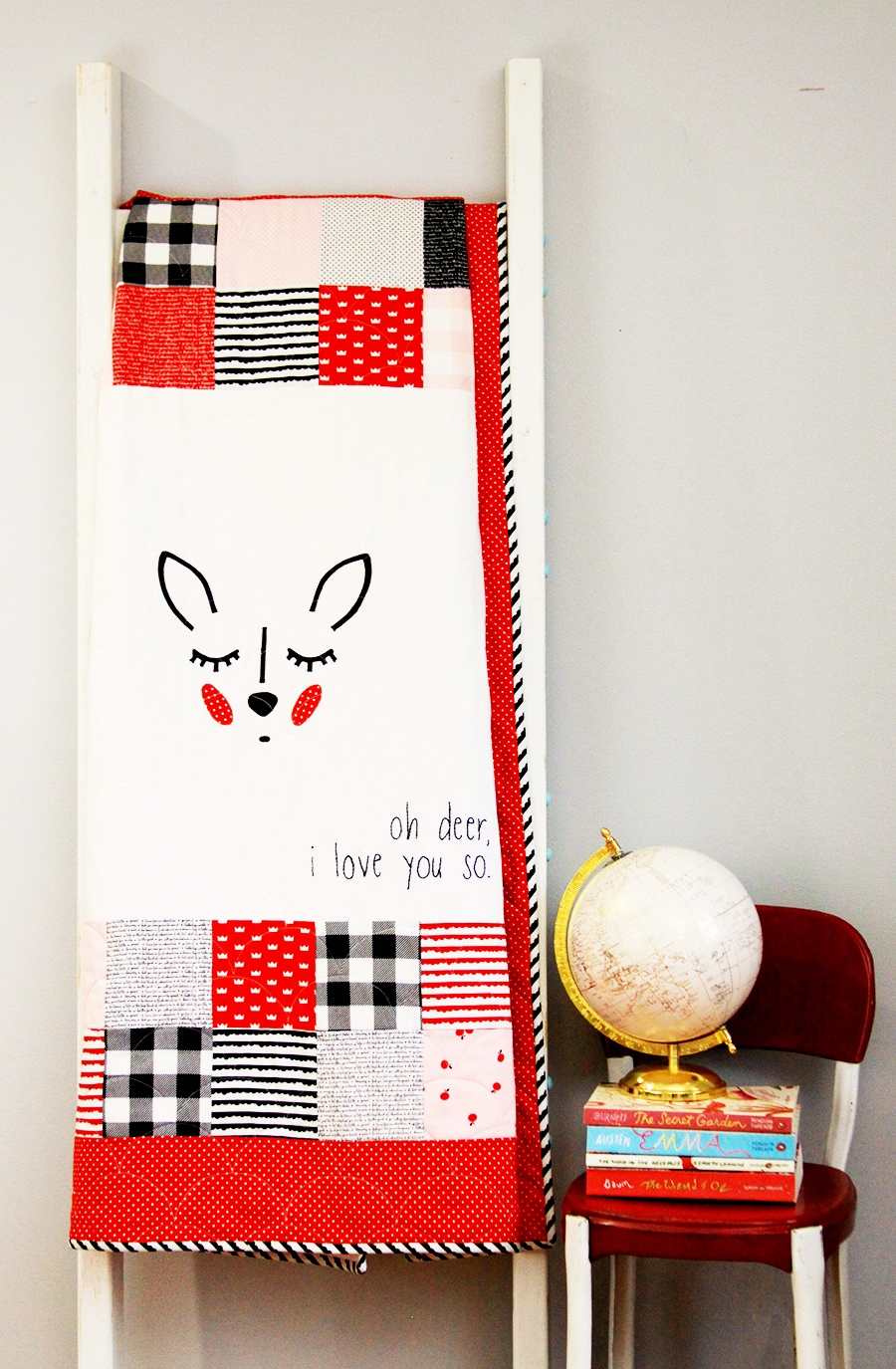 I just adore patchwork quilts – they are so simple but so pretty!! This sweet Oh Deer Patchwork Quilt is quick to sew up and oh so cute!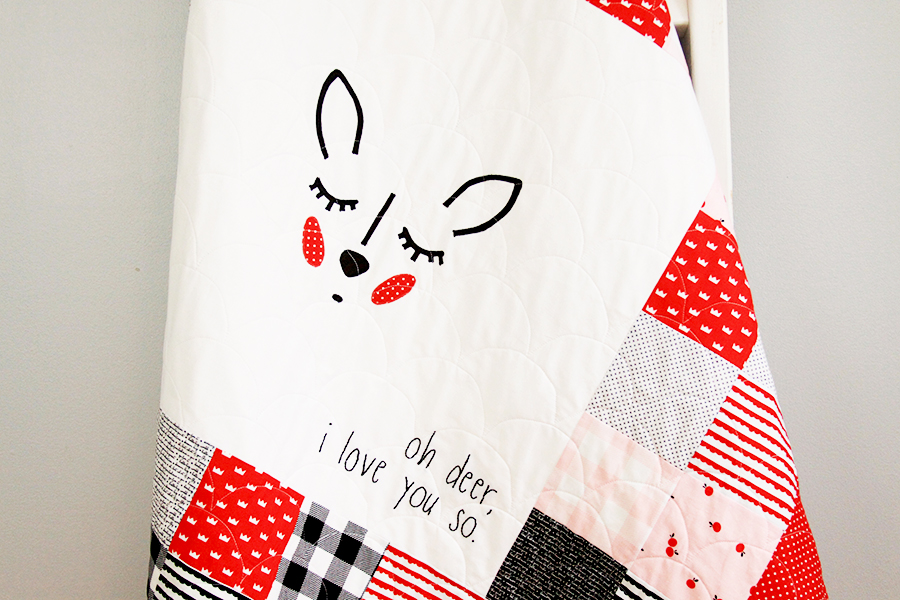 I made this up with the brand new collection Let Them Be Little from Simple Simon and Co and Riley Blake Designs. It's such a darling line of panels, cute prints and bright colors!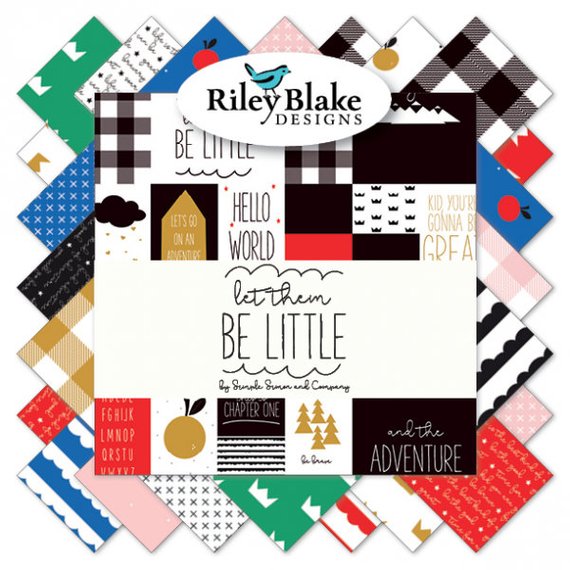 For the pattern I used the brand new quilt pattern from Simple Simon and Co – Starting at Square One!
Over at their blog you can see their versions of their quilt. They're all so cute!!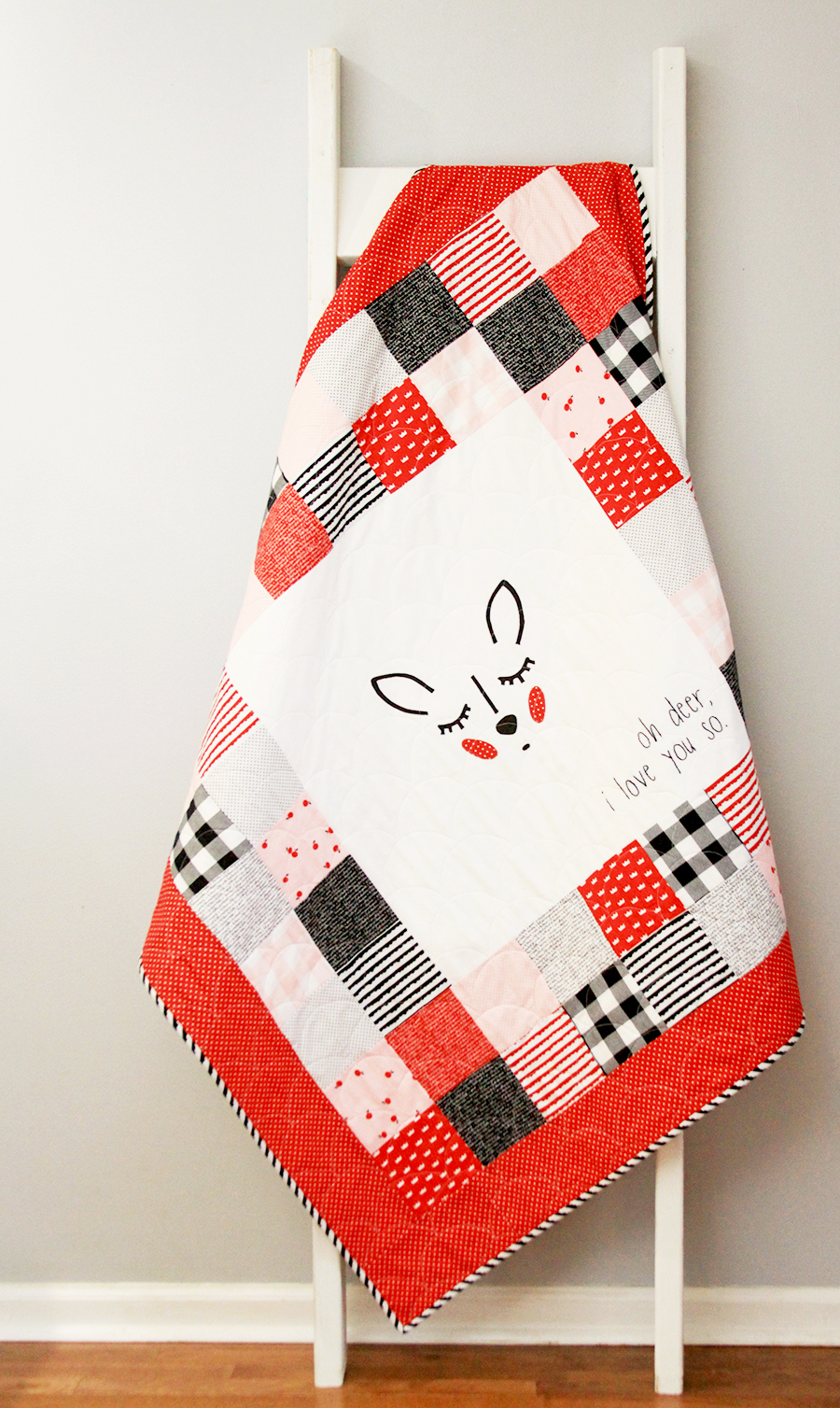 They use a panel in the center of their quilt but I added a sweet little deer applique and some embroidery!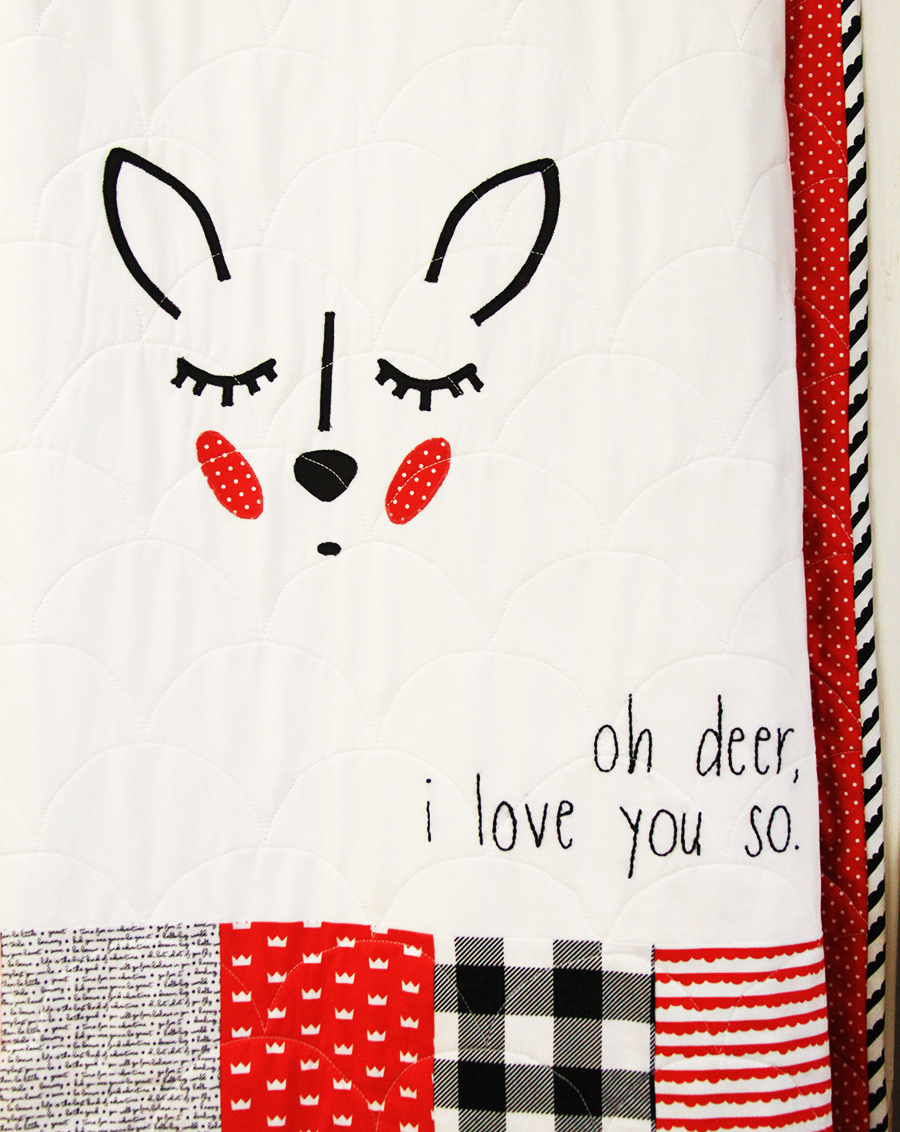 Here are the patterns for the deer applique and embroidery:
Transfer the pattern to the center section in the lower right corner.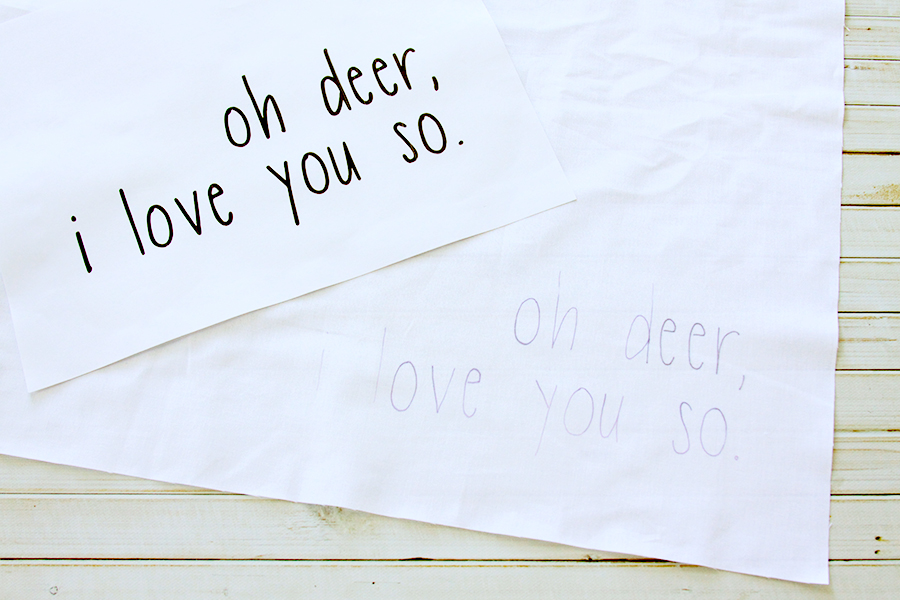 Embroider the lettering with a back stitch using 6 strands of embroidery floss.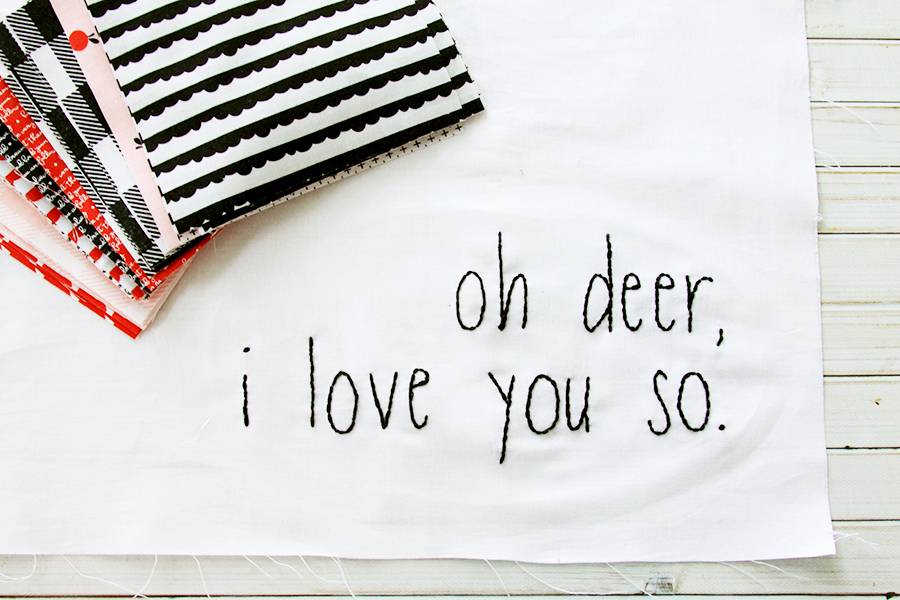 Iron fusible webbing to the wrong side of black fabric and red dotted fabric. Cut out the shapes in the applique pattern. Using the pattern as a layout, place the pieces in the center of the square. Iron the fabric in place, then stitch around the edges with a small zigzag stitch.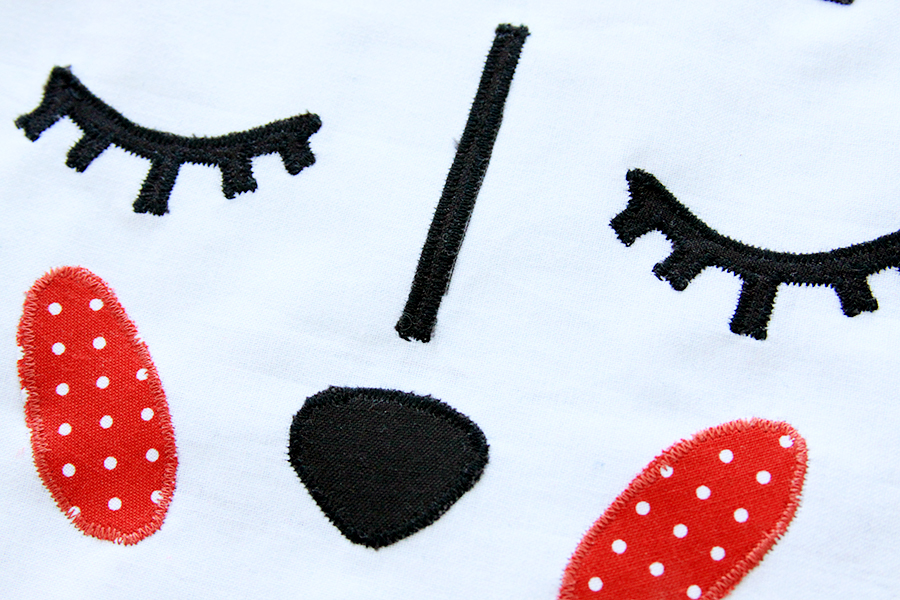 Once you've finished your center section you can finish the quilt according to the rest of the instructions in the pattern!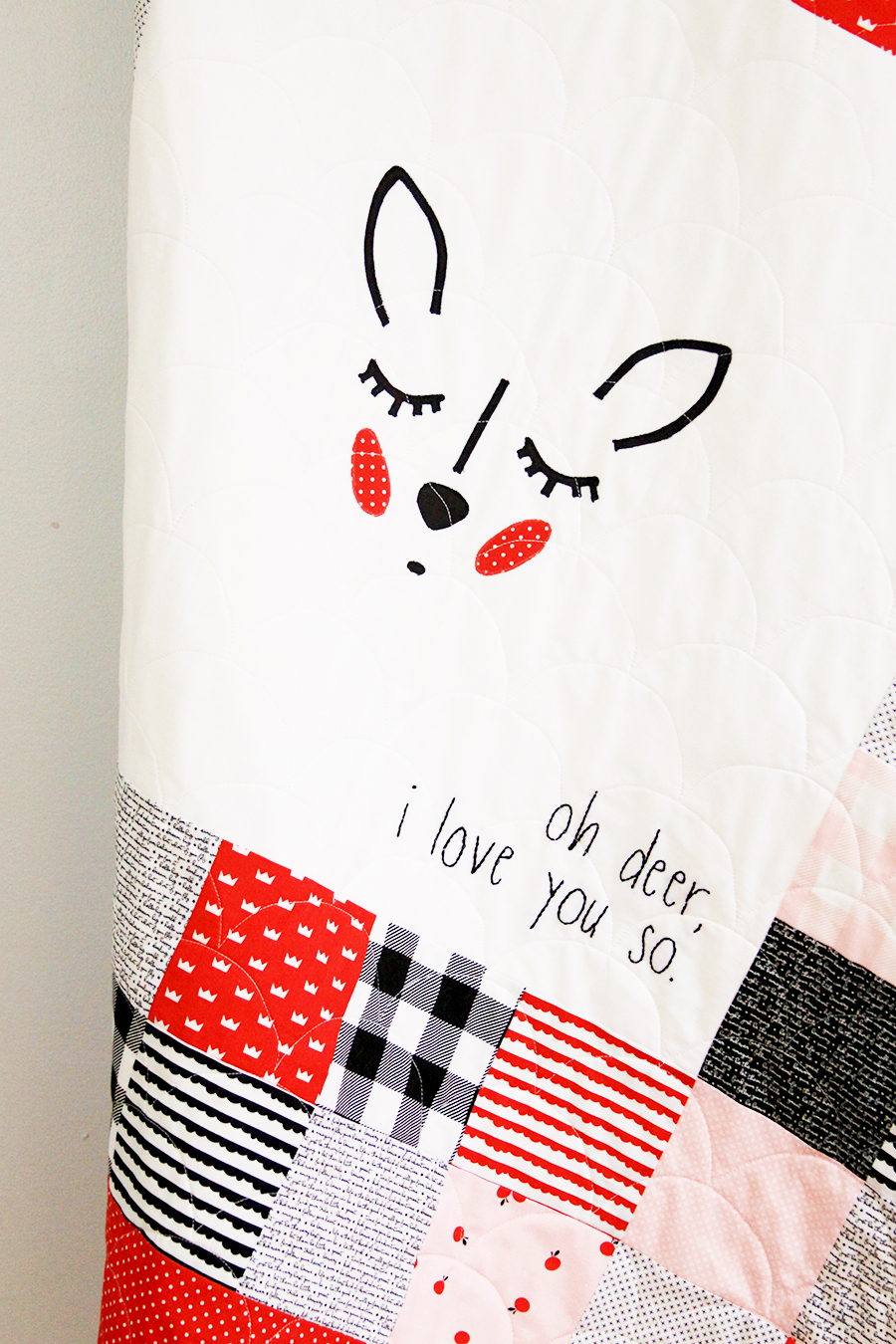 There are several different colorways in Let Them Be Little – for my quilt I used the pinks, reds, blacks and whites. I am just loving that pink and red color combo right now!! Look at those little apples!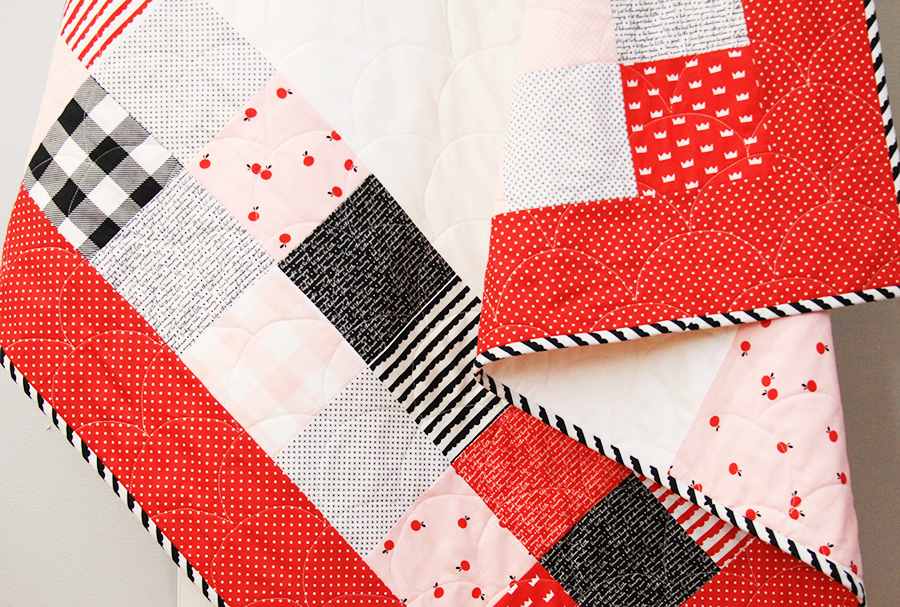 I used the wonky black stripe for the binding on an angle – it's such a fun contrast with the red dot print!
On the back I used a panel of fat quarters and a panel print.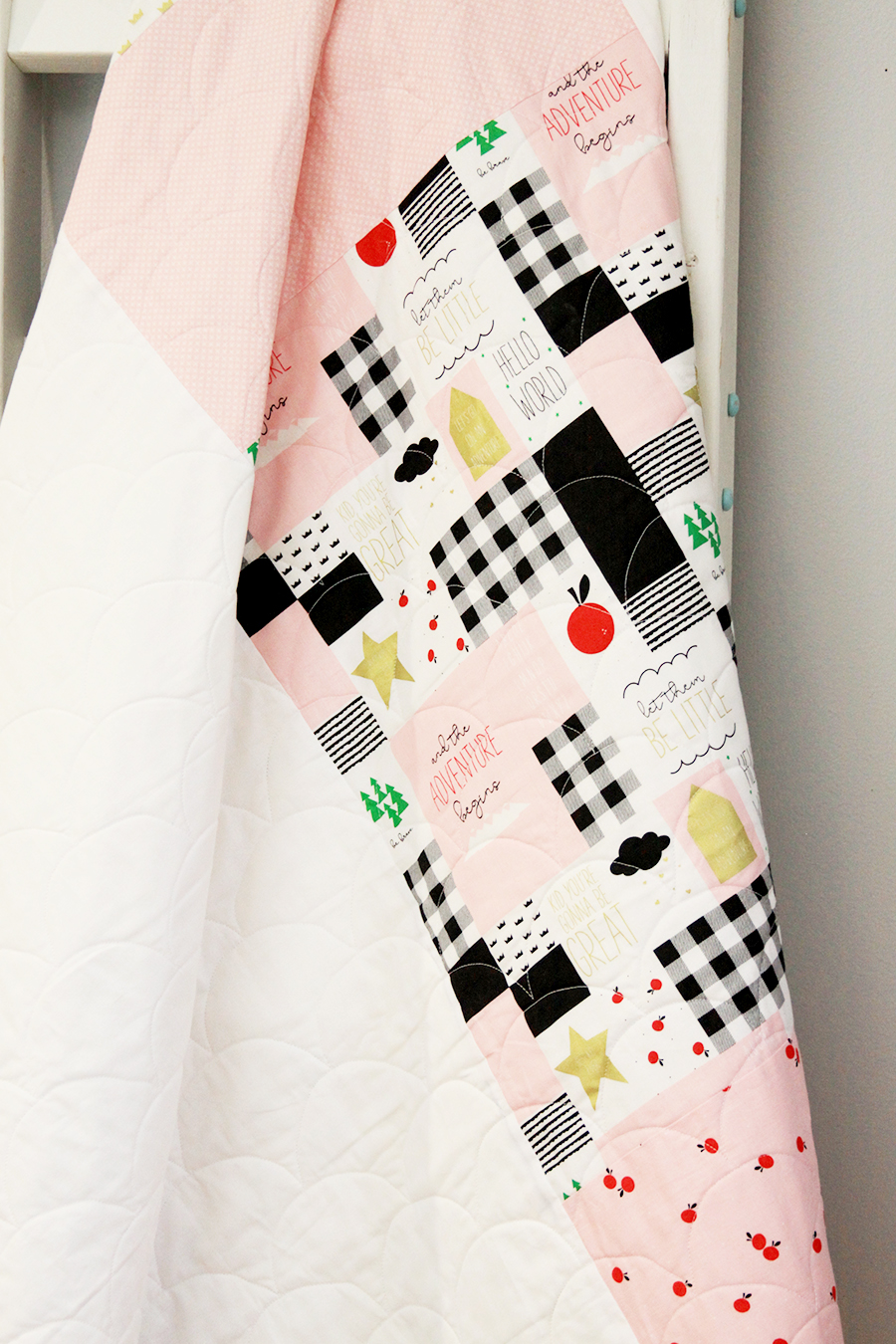 Click here for the Starting At Square One Quilt Pattern Info!