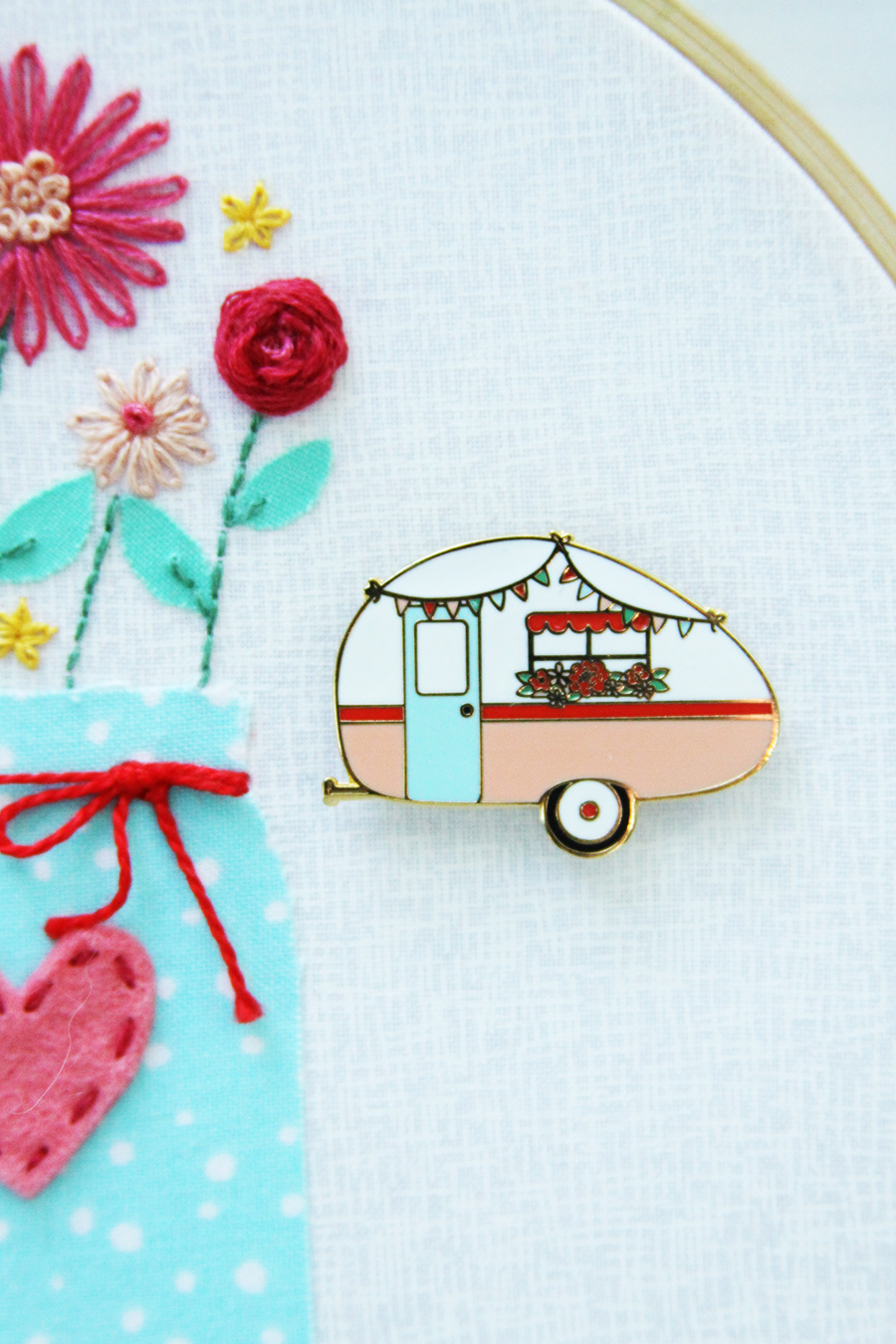 I'm super excited today – I have three new Needle Minders to show you! I've been working on these designs for a few months now and I'm so happy with how they turned out.
There is a vintage camper, a retro bicycle and a sweet floral cat!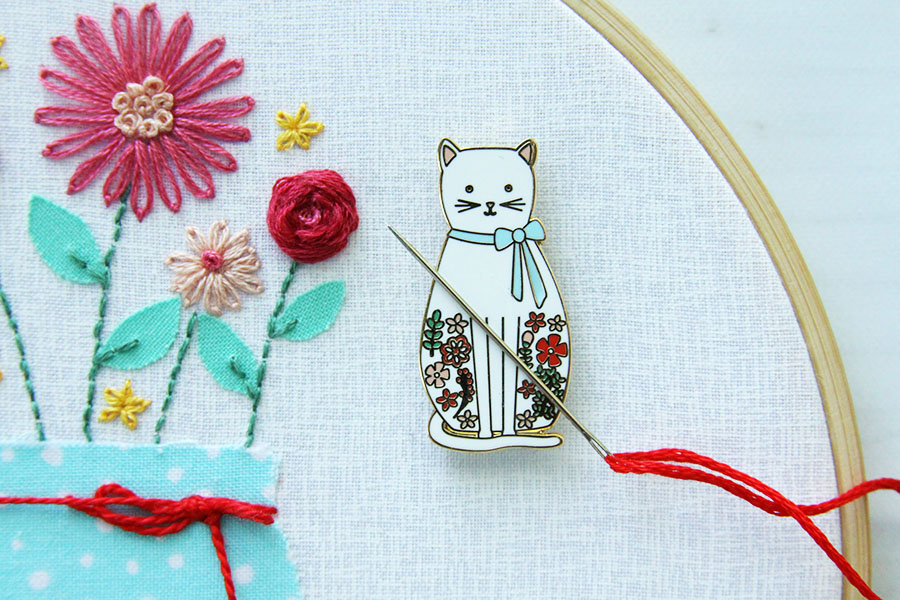 These are all patterned after designs I've made, the floral cat is similar to my little Kitten and Friends embroidery pattern and the camper and bicycle are patterned after designs that will be in my fabric line coming out next month, Vintage Adventure! I will also have embroidery patterns that go with the line that will be coming out this summer. There will be lots of fun stitching and sewing ahead!
If you're not familiar with a needle minder, they are little magnetized items meant to hold your needle in place when you aren't stitching. Just rest your needle on the top of the minder and it's held there by the magnet! No more accidentally losing your needle in the sofa or the floor. (That's not just me right?)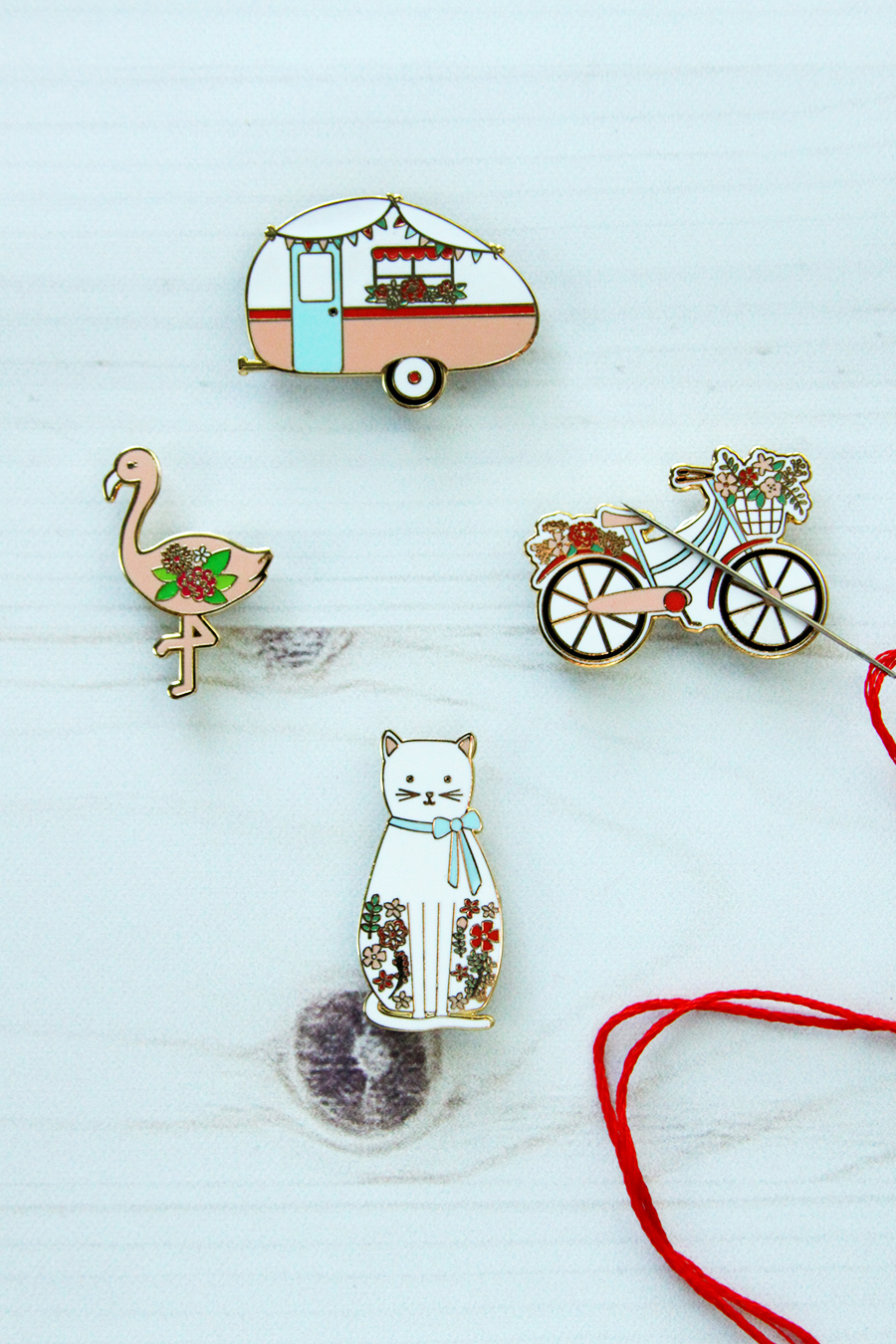 The other fun thing about these needle minders is that they work great for paper piecing! I've put larger, stronger magnets on these three new minders and they hold to paper piecing projects perfectly! (say that three times fast. ) :) Just put the front of the minder on the front of your paper pieced project and the magnet on the back. I'm excited to start using them for my hexie projects!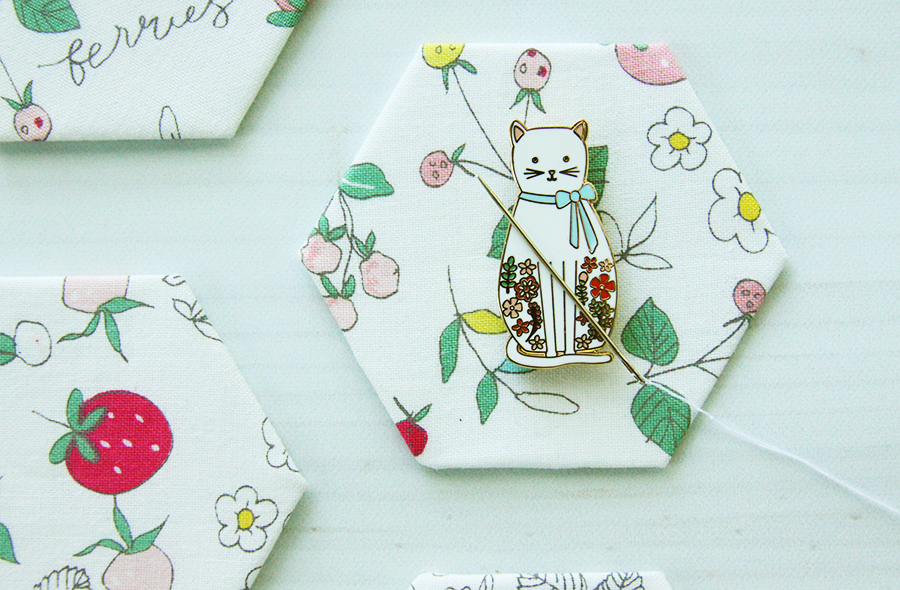 The needle minders are sized at about 1 1/2″ so they'll work great for even the smallest stitching projects. Plus they look so cute sitting there on your hoop!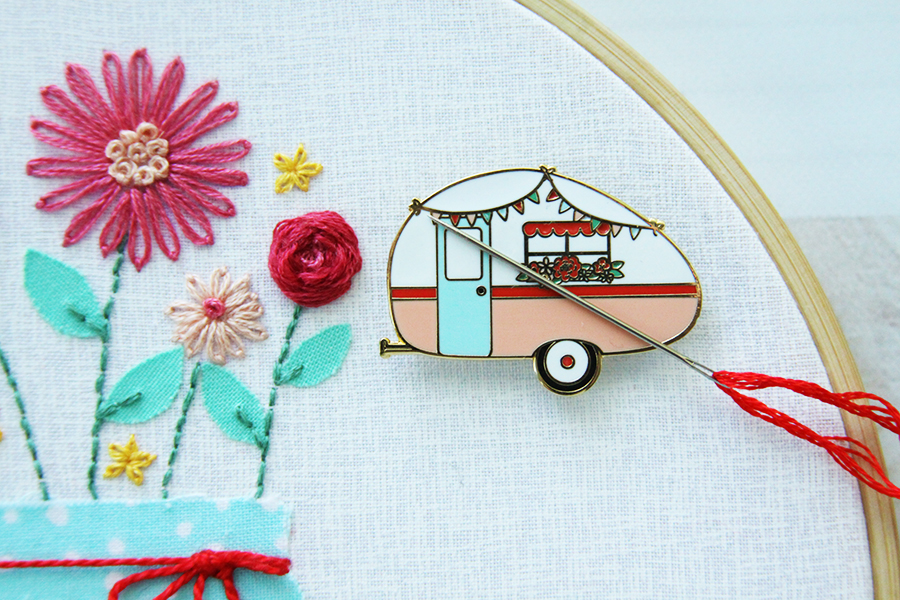 All the needle minders are in my shop – click the link below to check them out!
If you haven't checked out the shop lately look around a bit – you might find a fun new embroidery pattern to stitch up too!
I hope you love the new needle minders – I'd love to hear what you think!
You might also want to check out these projects
Stitching Friends Embroidered Pillow Pattern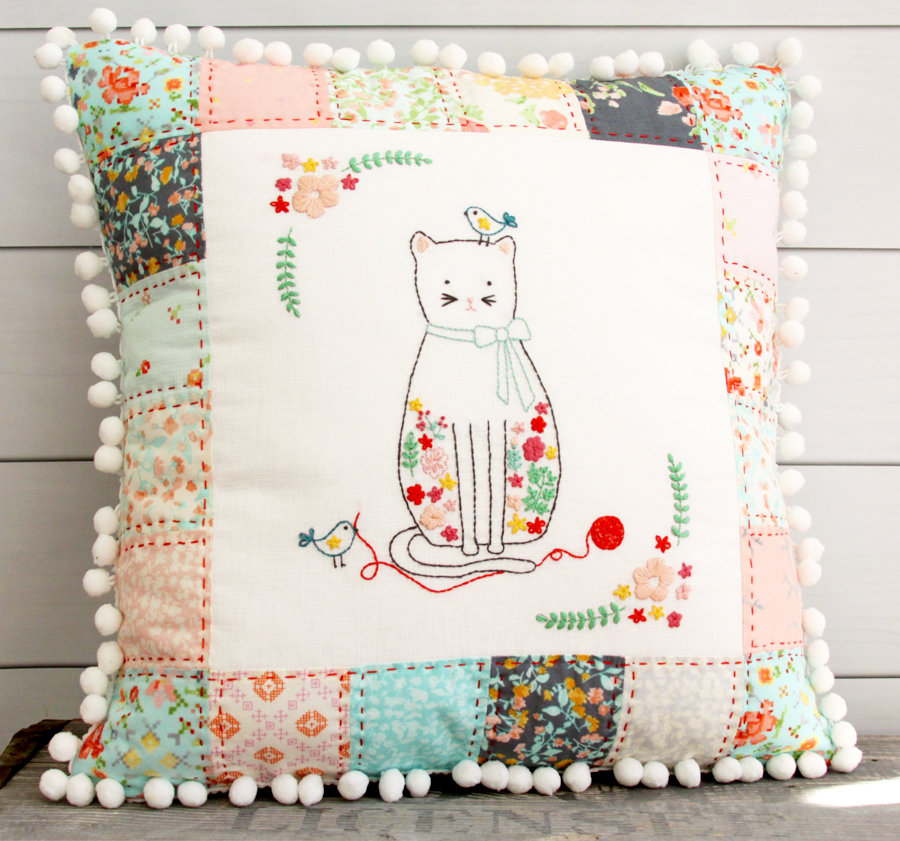 Francine the Floral Fox Embroidery Pattern
Hello Love – Retro Floral Typewriter Embroidery Pattern