Creating this little Love Notes Bunting was so much fun! These are great for so much more than Valentine's day though! You can use them for gift cards or just sweet notes for friends!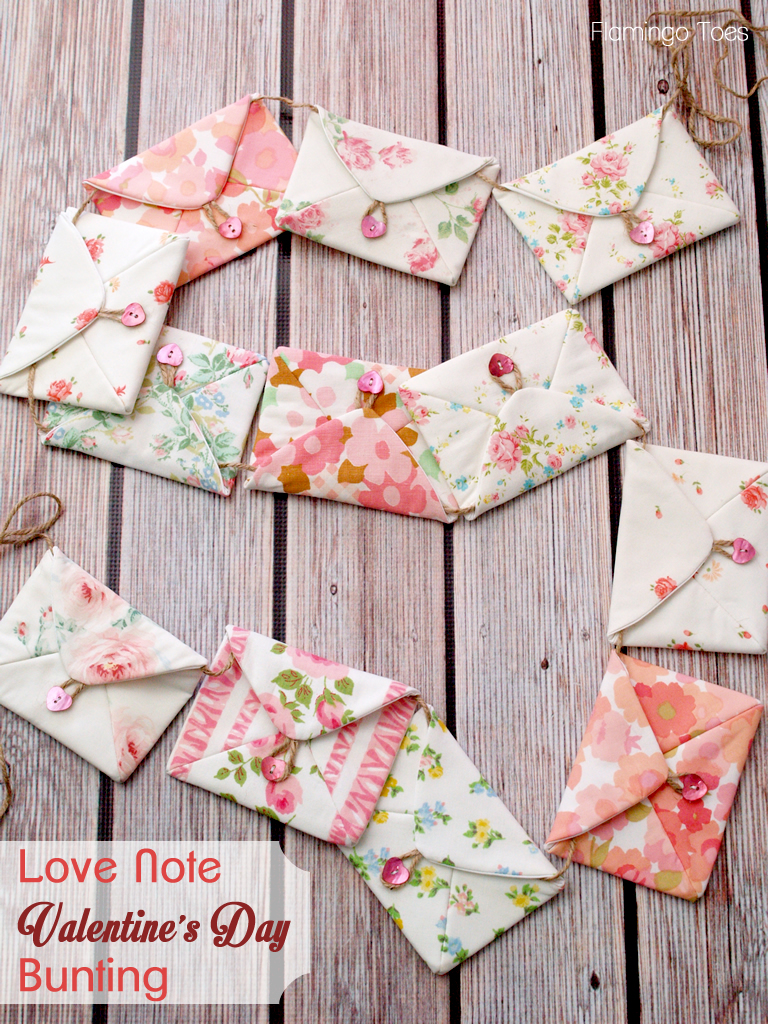 I'm sharing the tutorial for these at Lil Luna as a guest post – you can pop over there for the full tutorial on how to make these pretty little fabric envelopes.
But before you go – I have something here for you too!
I have a cute printable for you to fill your little envelopes! There are four cards on the sheet so you can write down different activities, little love notes, or ways you can show others a little love – it's the perfect countdown for Valentine's Day!
Click here to download the Free Love Notes Printables!
I also have a list of 14 Activities and Things you can do for others – to spread a little love before Valentine's Day!
Make Handmade Valentine's for Family Members
Bake Valentine's Treats
Bring Treats to Neighbors
Do a Nature Walk and try to find a heart. Maybe it will be a cloud, a rock, or a leaf. If you can't find one, make one out of twigs!
Make a Heart Mobile
Leave a secret message telling someone else in the family one thing you love about them.
Have a candlelight dinner (kids love these)
Put on a heart-shaped meal. For example heart-shaped hamburgers, or pancakes or whatever!
Play bingo with conversation hearts as the markers
Put on a Valentine's Scavenger Hunt. You can have little clues and hide Hershey Kisses around the house for the kids to find
Make Valentine's Gift for Teachers ( flowers, yummy treats, or jewelry are great ideas)
Watch a Disney movie – Beauty and the Beast, Tangled, Little Mermaid – these are all about love!
Have Valentine's Smoothies. (Anything pink will work – strawberries, raspberries, etc.)
Buy flowers to take to grandma, or a friend in the neighborhood, or the local nursing home.
Hopefully the list helps with activities – you can also fill the envelopes with love notes – sweet things you love about each member of the family. You can put treats in them too! Little candies, hot wheels, anything small should fit.
I hope you like them! And make sure you head over to Lil' Luna for the Love Notes Bunting tutorial!