Despite the fact that I am super itchy to put up my Christmas decorations, I am so excited that Thanksgiving is just around the corner!
Seriously – Thanksgiving is just the best. It's all about hanging out with the family and eating, two of my very favorite things. ;) Plus I love that it reminds us to be grateful for all of our blessings. And we are SO blessed.
This year we're traveling to AZ to do a fun combined day with my family and Doug's so we get the best of both worlds, everyone celebrating together. I have been doing some pre-holiday browsing for some décor, because I love to change up the decorations every year. And it seems like we're always short on serving dishes. (is it just me??)
Of course I went to Target.com to find some goodies for the table.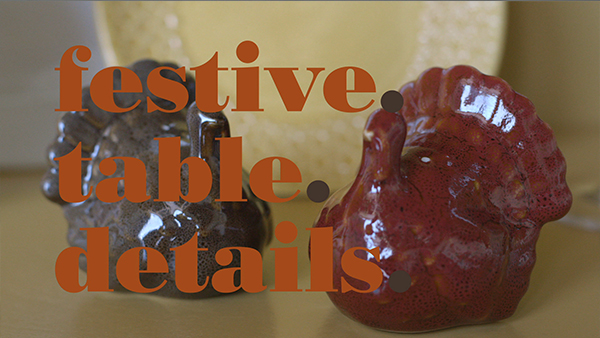 I really like this combination of metallic silver and gold for the table – it can be used dual duty for Thanksgiving and Christmas! Plus those little deer with the gold antlers make my heart go pitter patter.
Since we are always short on platters I checked those out. I think that giant white one would be perfect for the turkey, plus just to have on hand for parties and other events. I love pieces that I can use for holidays and everyday too.
I also did some browsing around and found these cute glasses. These Shirley Temples show up so bright and fun in them and would be a great drink to serve with our meal! If you click on the photo you can see the recipe too – it looks easy and fast to make!
Make sure you check out Target's #MyKindOfHoliday if you need some dinnerware or even recipe ideas!
Content and/or other value provided by our partner, Target.
Do you have a favorite recipe you make every year? I'd love to hear what it is! We usually keep things pretty traditional – turkey, stuffing, potatoes, etc. Though I'd love to change things up this year with a new side dish. Do you have a favorite that isn't green bean casserole? (nothing against the green beans – just looking for a little variety. :) )