These Keto Peanut Butter Cheesecake Cookies are super easy to make and so yummy! They are gluten free and sugar free – though if sugar is your thing you can make them that way too!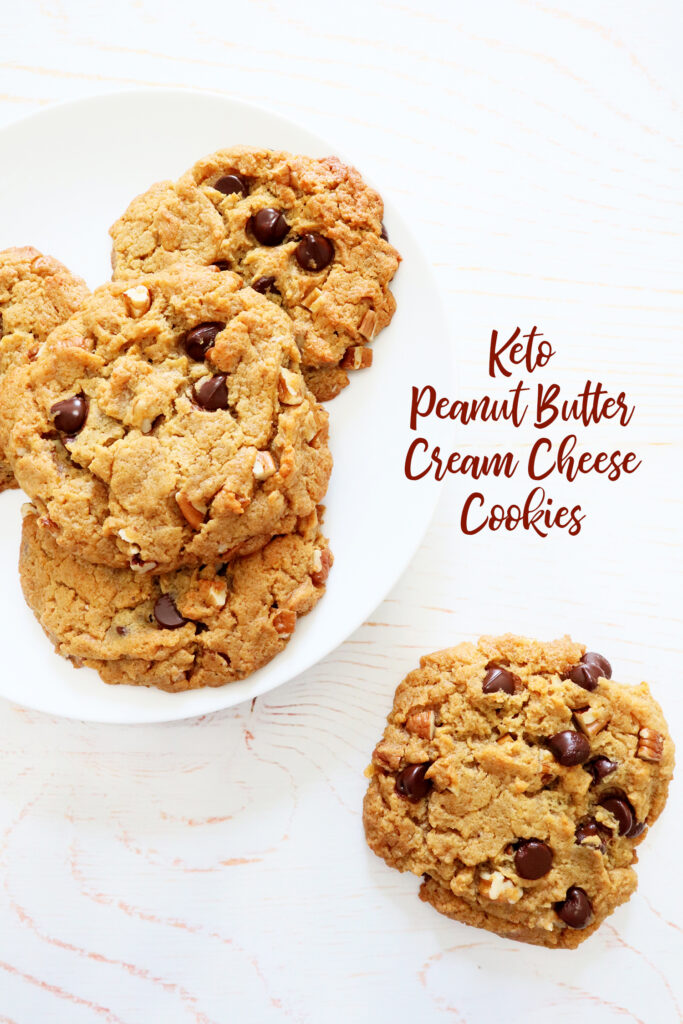 I don't eat sugar anymore but that doesn't mean I don't love cookies! And these are kind of like kitchen sink cookies – you can add all sorts of yummy things to them. I added sugar free dark chocolate chips and pecans but they'd be so yummy with white chocolate chips, macadamia nuts, dried cranberries, or coconut!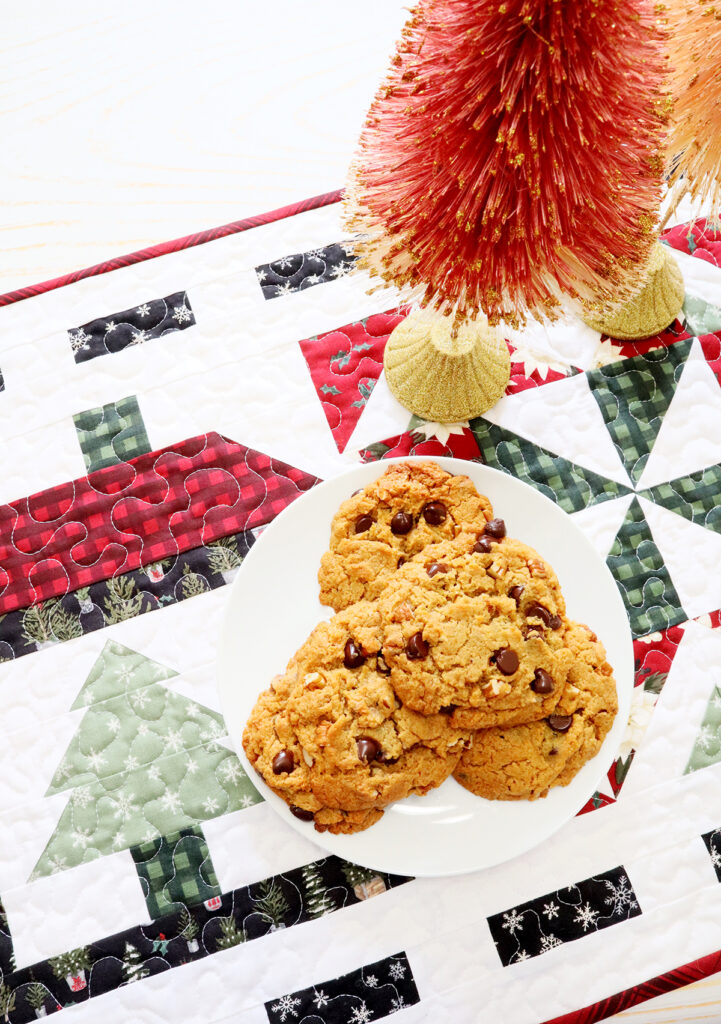 Keto Peanut Butter Cheesecake Cookies
I'm sharing these as part of the Need a Little Christmas series – they are perfect Christmas cookies. Or really any time of year. I love that they have a pretty small ingredient list too – they go together really quickly!
I used a sugar substitute for these but if you eat sugar you can sub out the sugar substitute.
Here's a link to the chocolate chips I used – Lily's has a ton of yummy varieties! (affiliate link) Here's the sweetener I used, but you can use any granulated sweetener!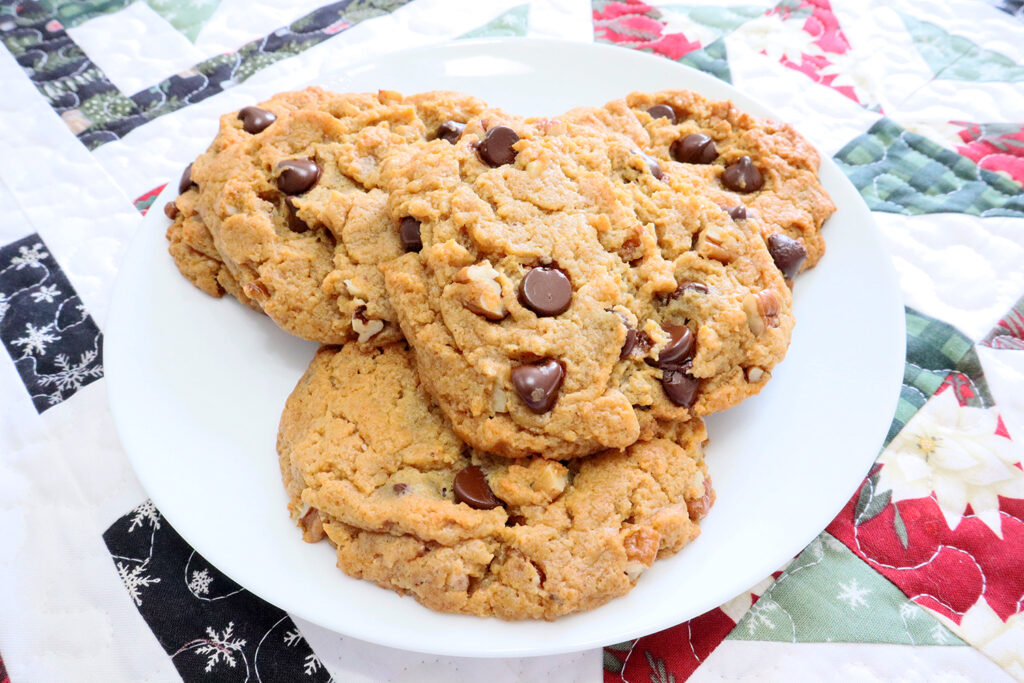 Here's the recipe for these. I can't wait to hear what you think of them!
Yield: 12 large cookies
Keto Peanut Butter Cheesecake Cookies
These cookies are fast and fun to make! They are gluten free, sugar free, and super yummy!
Ingredients
1 cup cream cheese 8 oz, softened
1 cup peanut butter
1 cup granulated sweetener of choice - I used Allulose
1 large egg - room temperature
1 tsp baking soda
1 tsp vanilla extract
1/2 cup sugar free dark chocolate chips
1/2 cup chopped pecans
Instructions
Preheat oven to 350F. Place a piece of parchment paper on a large cookie sheet.
Mix the first six ingredients together in a large bowl until completely blended.
Using a large spoon or spatula, mix in chocolate chips, pecans, or any other mix-ins. (other flavors of chips, nuts, or coconut would be super yummy!)
Scoop out 12 large cookies (or smaller cookies if you don't want giant ones!) Leave some space between them, these spread a little during baking.
Bake for 12 - 15 minutes or until cookie edges are brown. Let cookies cool completely. These are soft, chewy cookies!
You can check out the darling table runner free pattern here!