It's Week 2 in the super fun Kaleidoscope Sew Along – the Small Blocks! This week we are making mini versions of last week's quilt blocks – these are so cute!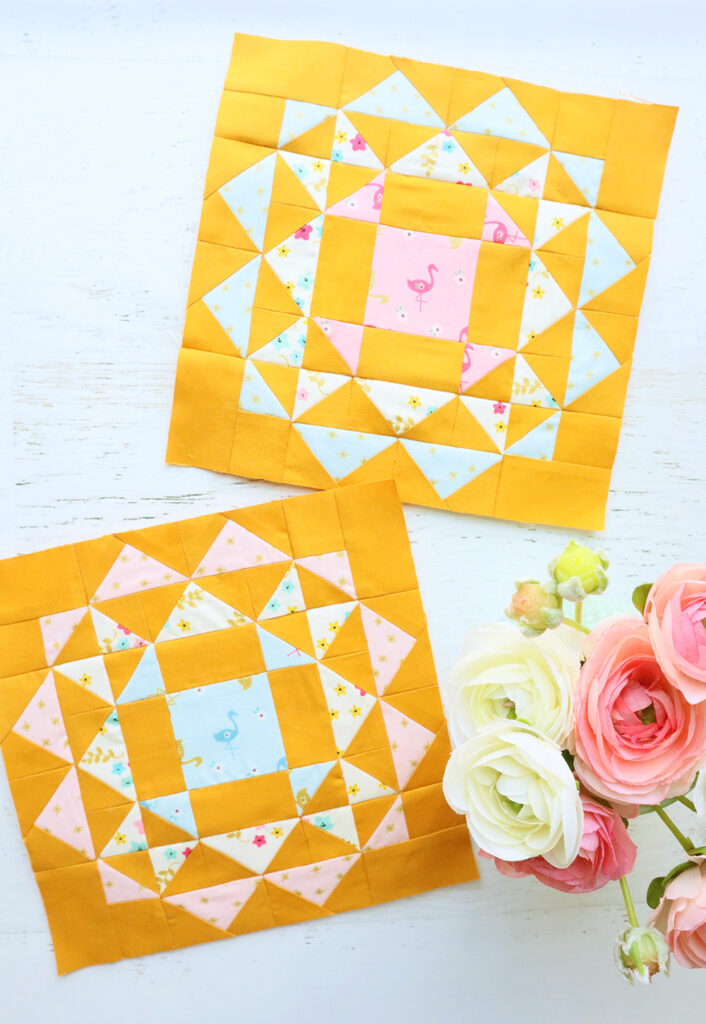 This week in the sew along we are making up 8″ versions of the Kaleidoscope blocks. These are fun, detailed little blocks that look so pretty with the different points and prints.
I'm using my Stardust fabrics for the prints in the runner and a really sweet Confetti Cotton Butterscotch solid as my background. It's been really fun to use the light prints in Stardust against this gold background!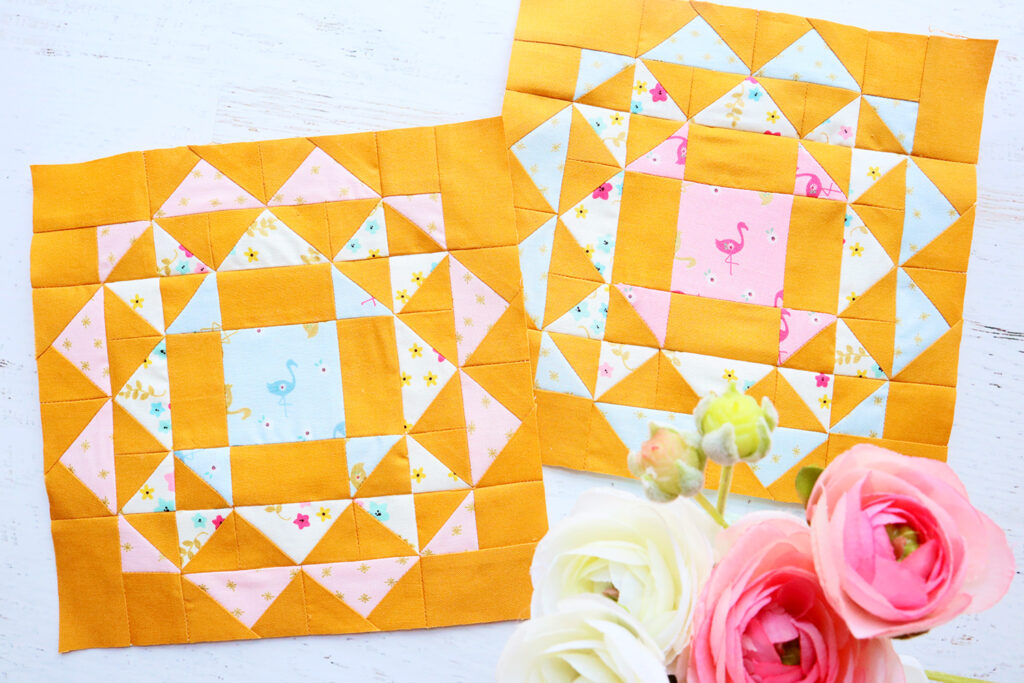 You can join in the sew along with us! We are making this darling Runner from the book, Kaleidoscope, by Lori Holt. The Runner instructions are free but you will need to pick up the book for all the cutting instructions. There are several quilt sizes in the book, plus pillows and gorgeous cross stitch patterns!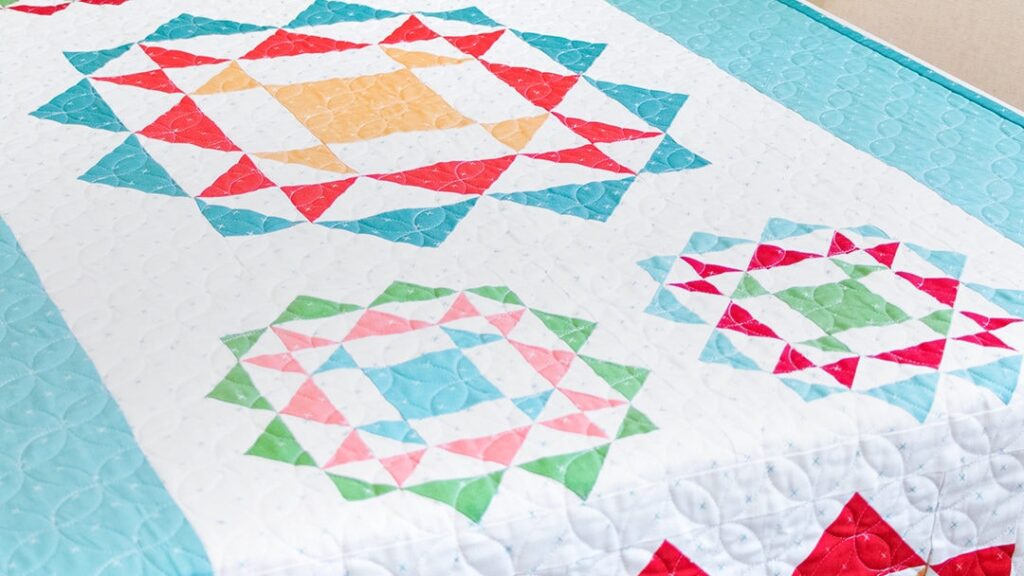 If you want to make the Runner in Lori's Bee Cross Stitch fabric, you can find the kit at Fat Quarter Shop! Lori is doing video tutorials as well each week, you can find them on her YouTube channel.
Kaleidoscope Sew Along – Small Blocks
I have a couple of tips for working with these small pieces!
I pressed my seams open – it made for less bulk.
My Flamingo Stiletto worked great for helping to hold those seams open while pricing.
I used Flatter spray starch (Pineapple is my fave) for getting the blocks nice and flat.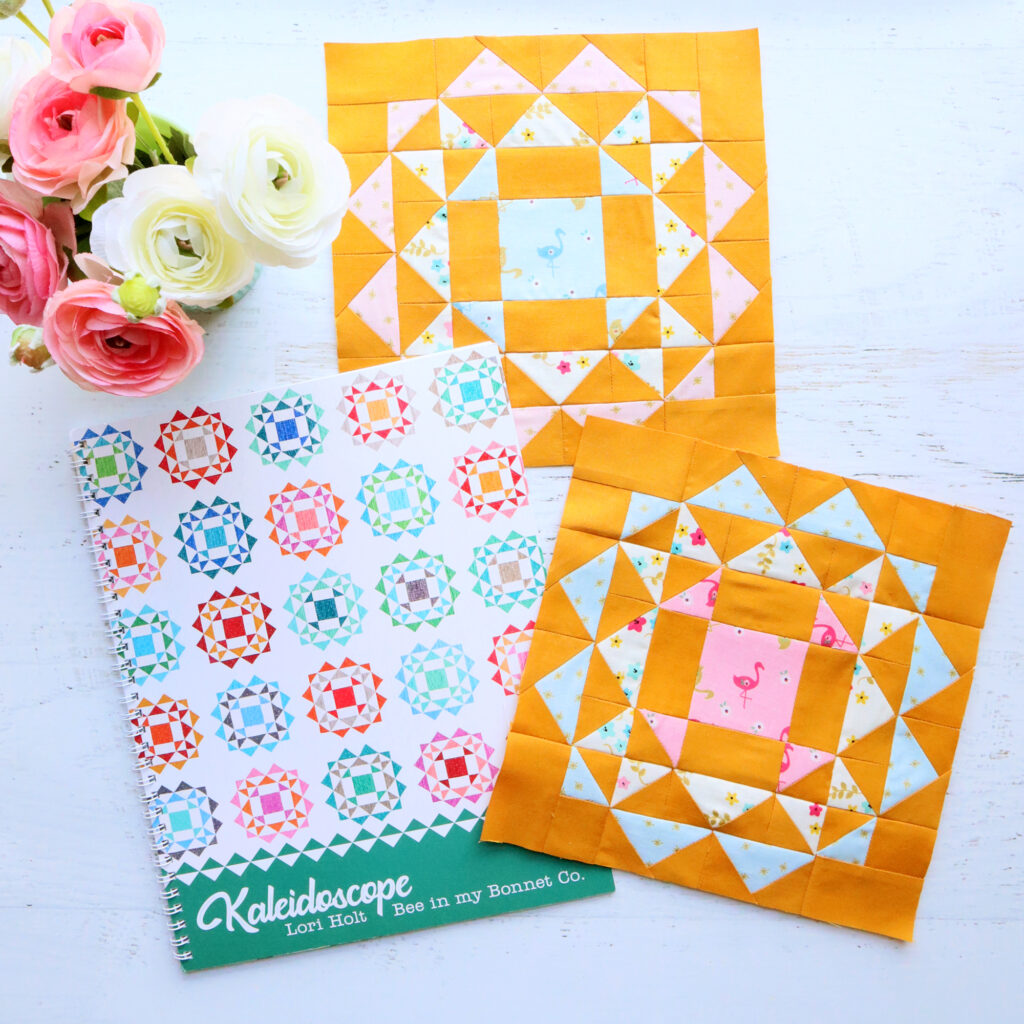 You can find out all the info on the sew along and stitch along on the Fat Quarter Shop blog, and you can see who is stitching and sewing along with us!