Happy Thanksgiving my friends!! I hope you have all had a fabulous day with family and friends!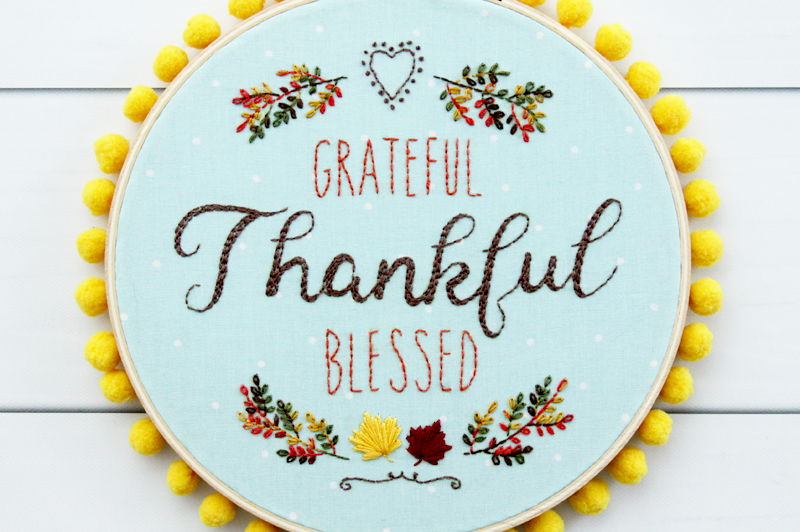 We are having a bit of an extended holiday and celebrating Thanksgiving on Friday! Don't you love it when you get a little extra bonus holiday? They are pretty much my favorite.
I wanted to stop and let you know how thankful I am for all of you!! I am so thankful. I appreciate you reading along, sharing your thoughts, visiting me on Facebook and Instagram and opening emails every week. Your support means the world to me and I can't tell you how much I appreciate it! You are all seriously the best. :)
I've never had a shop sale before but I didn't want to let the Holiday weekend go by without the chance to say thank you another way! If you've had your eye on an embroidery pattern or a cute Flossie Needle Minder for this weekend only I'm offering a discount code of 25% the entire shop!!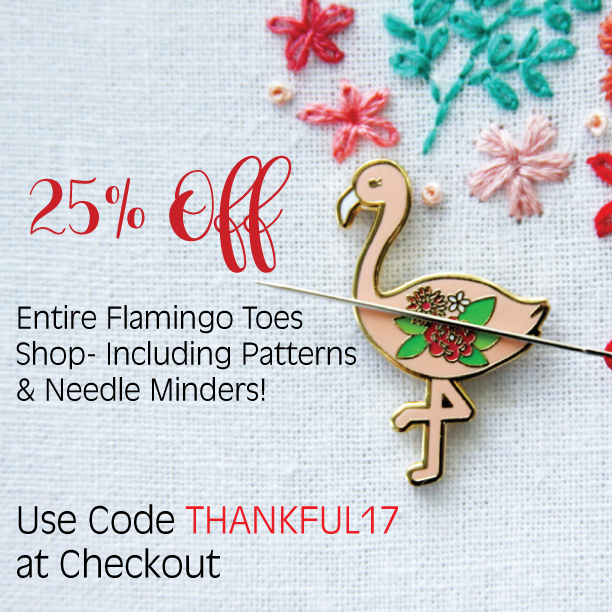 Use the code THANKFUL17 at checkout for the discount!
I hope you have a blast shopping and if you have any questions please email me at [email protected]
Next week we have a super fun Ornament week – with a different DIY ornament every day! It's going to be so fun!