A little while ago I received a sweet email from Katie at Gadanke Journals!
She offered to send me a sweet journal to check out and review!
I had a great time looking around her site and in the end I decided to choose the "Taste" – Food and Recipe Journal.
Cause we're all about the food here. :)
Actually, we are – cooking, travel and trying new places and foods, are some of our favorite things to do!
So Katie's journal seemed like it would be a great fit!
When the journal came, it was wrapped up so cute!
I love how easy it is to personalize the journals. Even down to the color! I chose this pretty blue.
The journal is great for foodies! It has lots of places to write down memories and recipes. It even places for photos or postcards!
I've had fun filling it out with a few of our favorite memories and recipes!
Side Note: I actually used Washi Tape for the first time. How cute is that stuff?? I know. I'm the last one to the party.
I put in photos of our favorite birthday treats . . . notice there are only three. Mr. F.T. is not fond of dessert.
Shocking but true. He would rather just have more sushi instead of Boston Cream Pie. I worry about him.
I also included a snazzy sketch of my dad's meatloaf. Obviously I did not inherit his artistic genes. :)
It's been fun to fill in the journal – I will definitely continue to use it for our fun foodie memories!
I'd love for you to go check out the other journals at Gadanke – she has personal journals, baby, kids, travel – and more!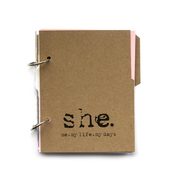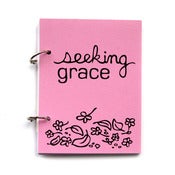 Katie is super sweet too!!
She is offering Flamingo Toes readers a 10% discount with the code FLAMINGO10!!
(Coupon code expires May 28 – so head on over to shop now!)
Make sure you check out Katie's Facebook page too – she runs FB only discounts there!
Thanks for the fun journal Katie!!