***This giveaway is now closed! The winner was No. #114 (drawn by random.org) – Christine! Thanks for entering!***
It's time for my favorite giveaway of the month!! The Flamingo Toes Follower Giveaway!
This is my chance to YOU all some love! I so appreciate every visit, pin, comment and email from you – and every month I like to have a giveaway – just to say "Thanks"!!
And since it's a chance for me to say thanks – these are always made my me. Not anything super fancy or valuable – but hopefully something you'll like since you take the time to visit. :)
So this month I have a sweet little Valentine's giveaway for you this month! First up is a super cute Lace & Pearl Bracelet!
Pretty pearls sewn to leather cording and wrapped with lace! You can even pick the color of lace! It adds a fun touch to any outfit – I wear mine all the time!
Here's the tutorial if you can't wait to win one and need to make one!
You also need a little pink pearl rosette ring don't you? I happen to have one for you!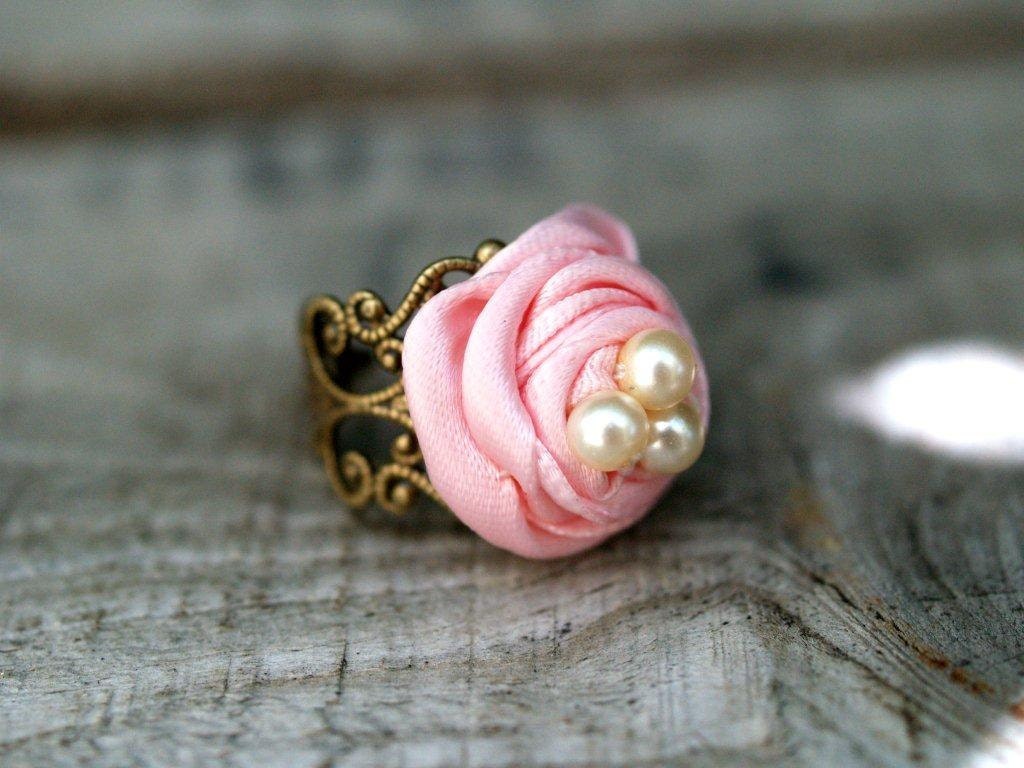 Now that we've got you all decked out – I have something for your house as a last gift! It's my little Birdies in Love Dishtowel!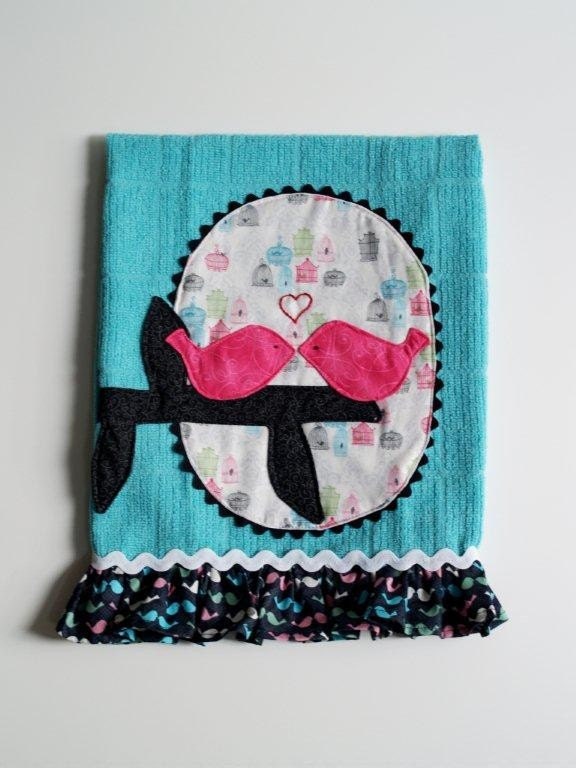 It has two sweet birdies in love and a little birdie ruffle at the bottom!
Ok – so this is a Valentine's set but the winner will actually receive it AFTER Valentine's Day. But everything here would be fun year-round!
So are you ready to enter? Here's the Deal:
MANDATORY ENTRY:
~You must be a Flamingo Toes Follower by RSS feed or Google Friend Connect to enter.
(Not just Twitter or Facebook.)
Leave a comment letting me know how you follow.
Extra Bonus Entries:
~  Follow along with me on Twitter! You can follow here or click the Follow Button in the sidebar.
~ "Like" the Flamingo Toes Facebook page – the widget is on the sidebar.
Leave a separate comment for each entry!!! :)
If you are not a Flamingo Toes Follower, I'd love to have you join the fun!
But please take a look around first and see if you like the blog – you can check out my list of Tutorials here to get a quick idea of what goes on here. :)
I'll announce the winner on February 15! Thanks again for following along!