I have a little confession – for those of you that keep track of that sort of thing this is the day for Sew Our Stash but I don't have a project! So sad right? I promise to have something cute and polkadotty to show next month. :)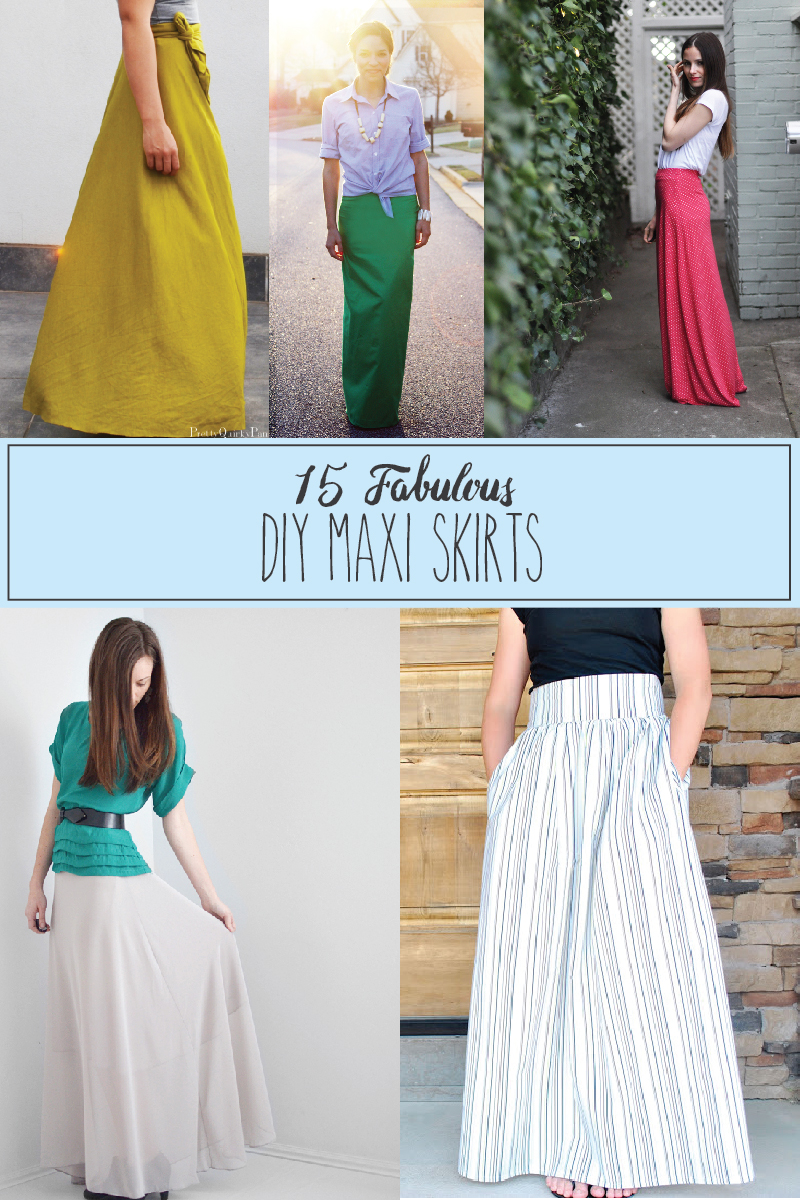 Instead I have a super cute roundup of Fabulous DIY Maxi Skirts! These are so great for summer – and the transition into cooler weather too! So you could make up one or two now and wear them into the Fall!
15 Fabulous DIY Maxi Skirts
Maxi Skirt – from a Bed Sheet!
Half Circle Maxi Skirt with Tie Waist
Aren't these DIY maxi skirts so fun?! I am definitely inspired to get sewing!
Make sure you head over and see what Marissa made this month – it is the cutest skirt!!!
Did you do any sewing this month? I'd love to hear what you've been making!