One of my favorite things to add to my Halloween mantel is a fun, creative Bunting!
Ok, so buntings are some of my favorite things to add to any décor, let's face it.
But you can really add some fun, spookiness with a fabulous bunting!
Since my Halloween mantel is currently in progress, I thought it would be fun to do a little roundup of 25 spooky and creative Halloween buntings, in case you are looking for inspiration too!
These are all so great – and a really fun mix of paper, fabric, felt and more! Some are sewn, some are just cut and glued – so you can find a project to fit your style and decorations! Let's take a look:
Pottery Barn Inspired Halloween Bunting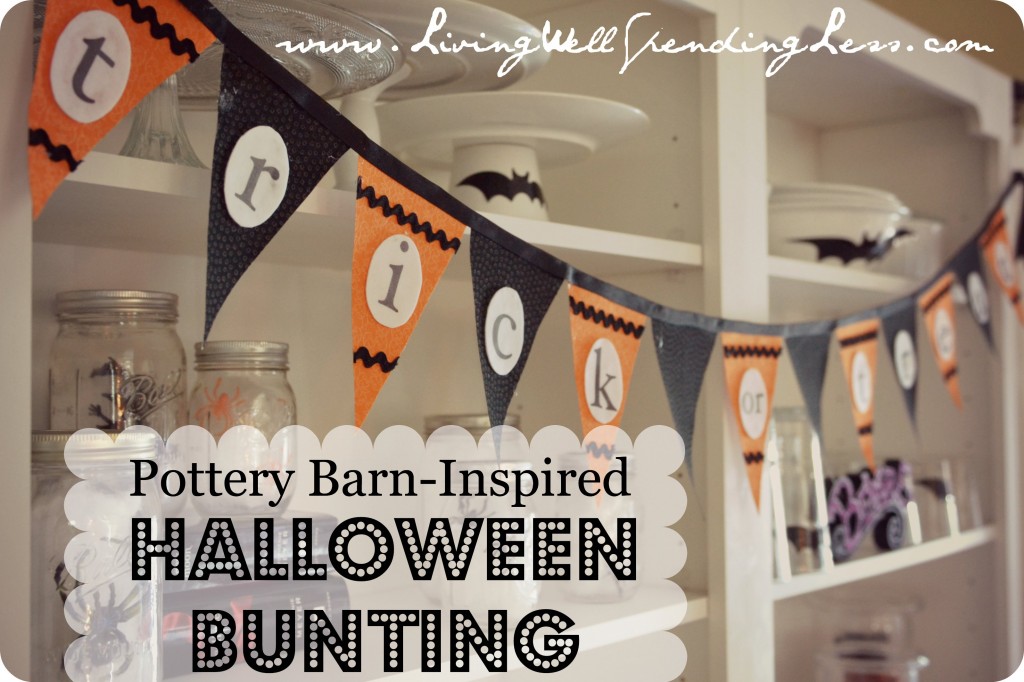 Ok seriously? After all of that I want to pretty much cover the house in buntings!
I definitely have some favorites there – what about you? Do you ever add a garland to your holiday decorations?