Summer is a great time to start a new project and I have some fun new products in the shop that are perfect for sewing and stitching! I'm super excited about these – check out all the funn – and make sure you don't miss the discount code at the end of the post! Because the other thing that's perfect for summer is a sale! :)
I'm excited to show off the newest Needle Minder in the shop – this darling Floral Deer and his little Birdie Friend!!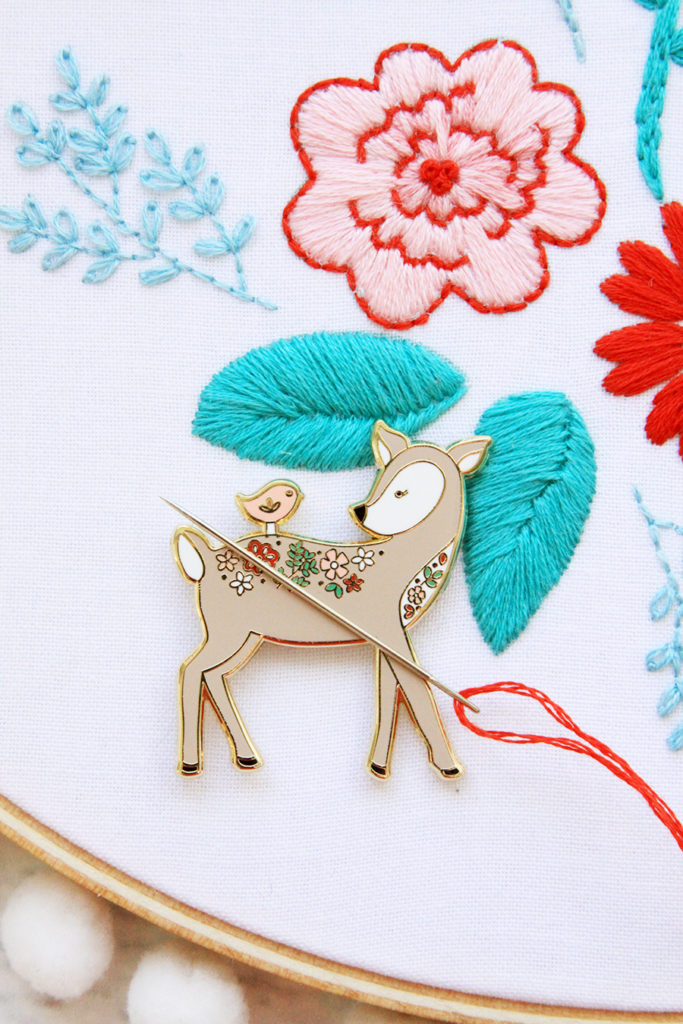 As with all my needle minders, this little deer has a strong magnet set on the back side that makes the needle minder perfect for resting your needle on it when you're not stitching!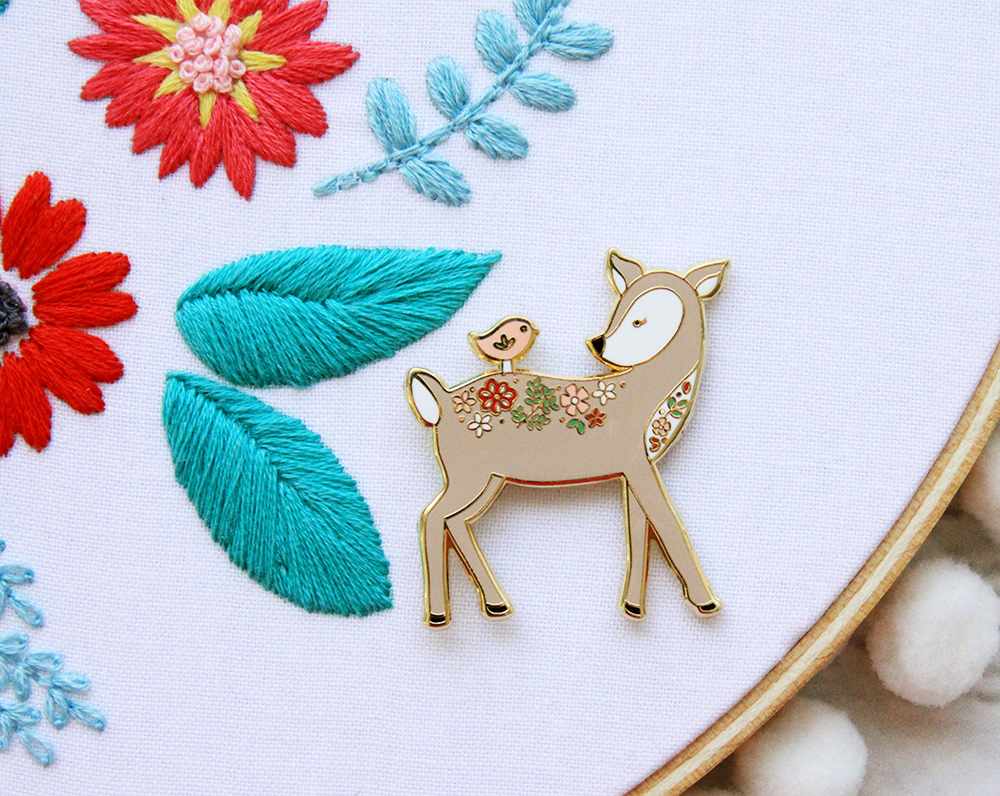 If you're into matching your needle to your stitching project (I totally am!) then you'll want to check out this Daisy the Deer embroidery pattern too!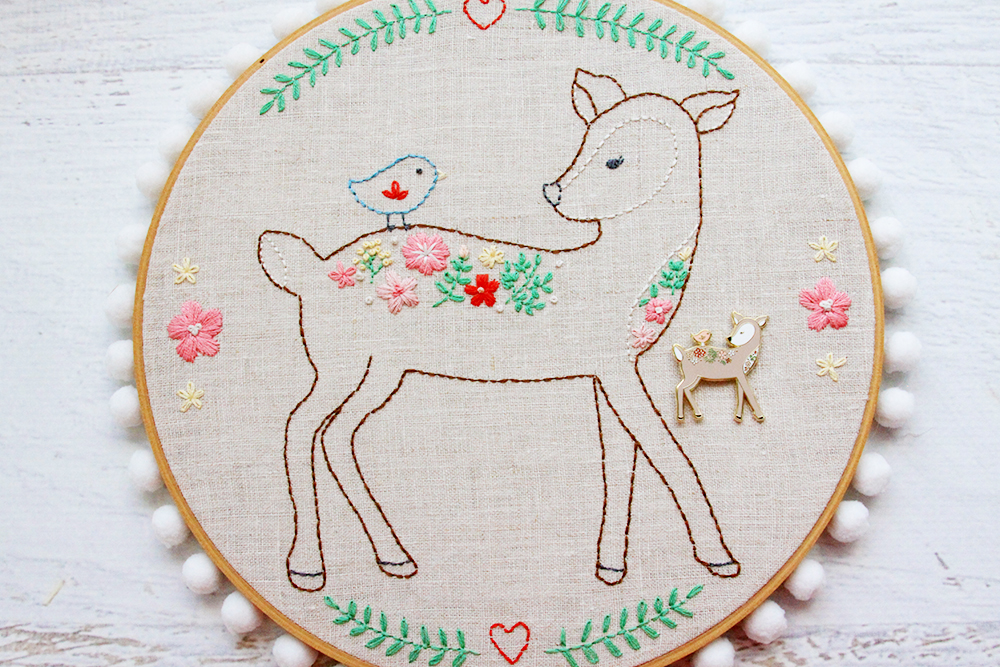 There are also a few brand new types of products in the shop this week! I've added in two new vinyl stickers to the shop – this Retro Camper and the Vintage Bicycle!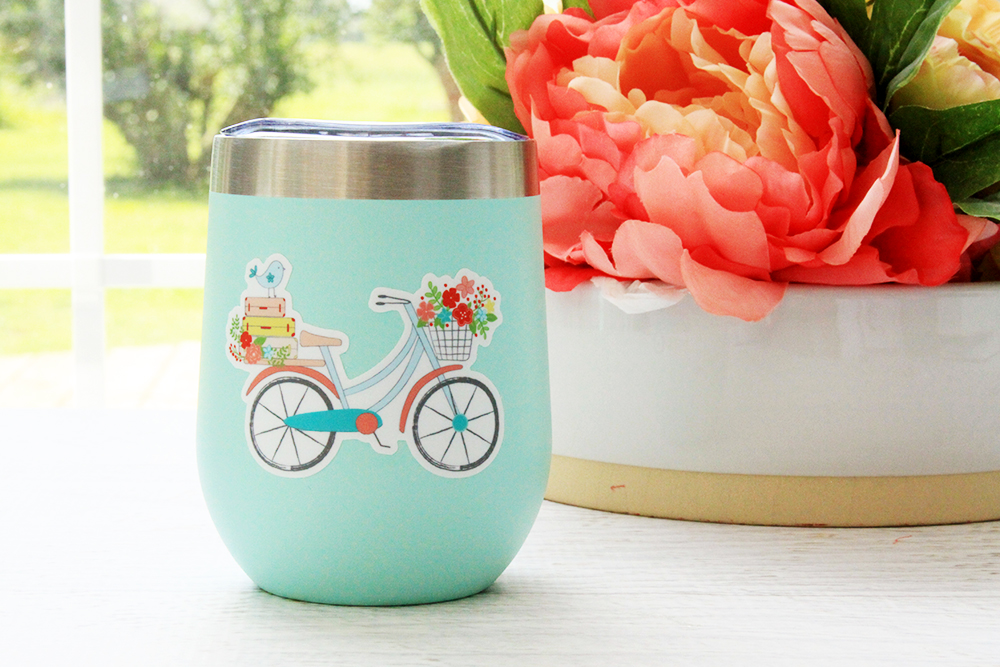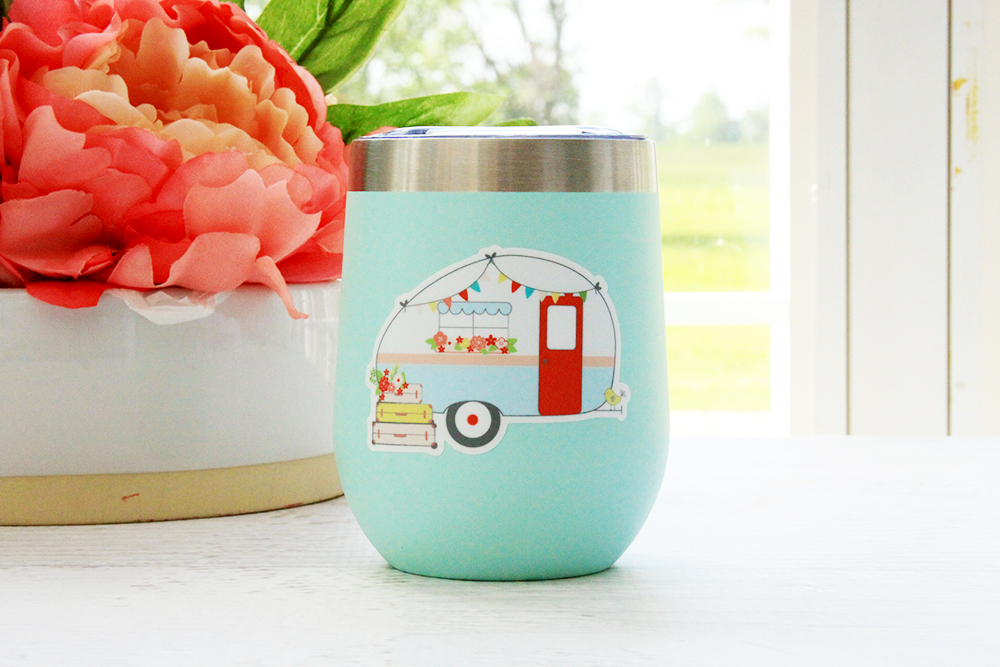 You can use these cute stickers in all sorts of places for some extra style and fun color! Planners, laptops, water bottles, mugs or even your sewing machine! The stickers are made with a high quality vinyl and they're super easy to apply!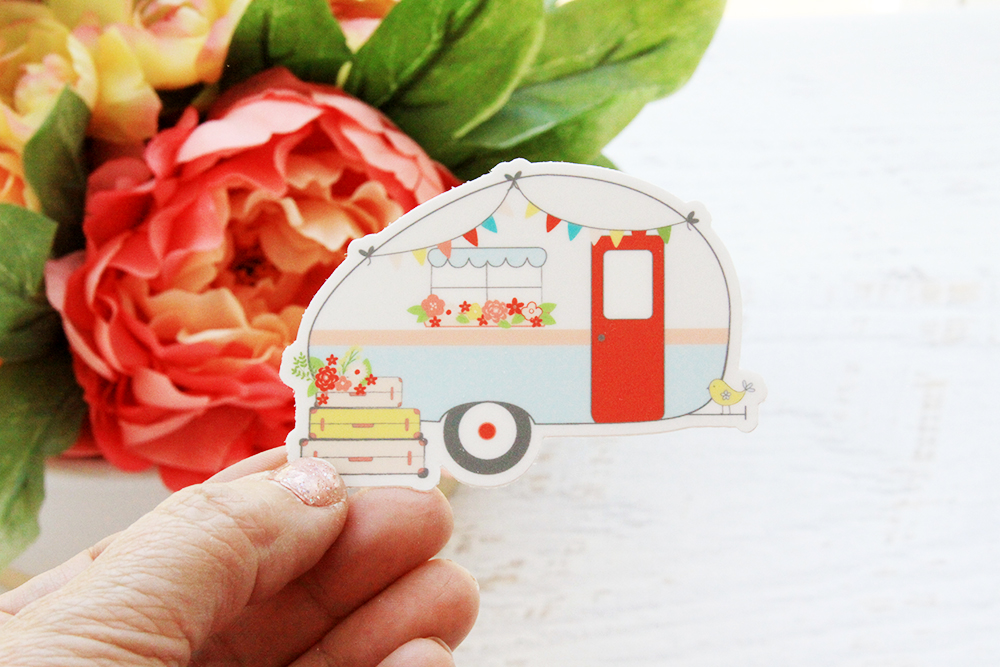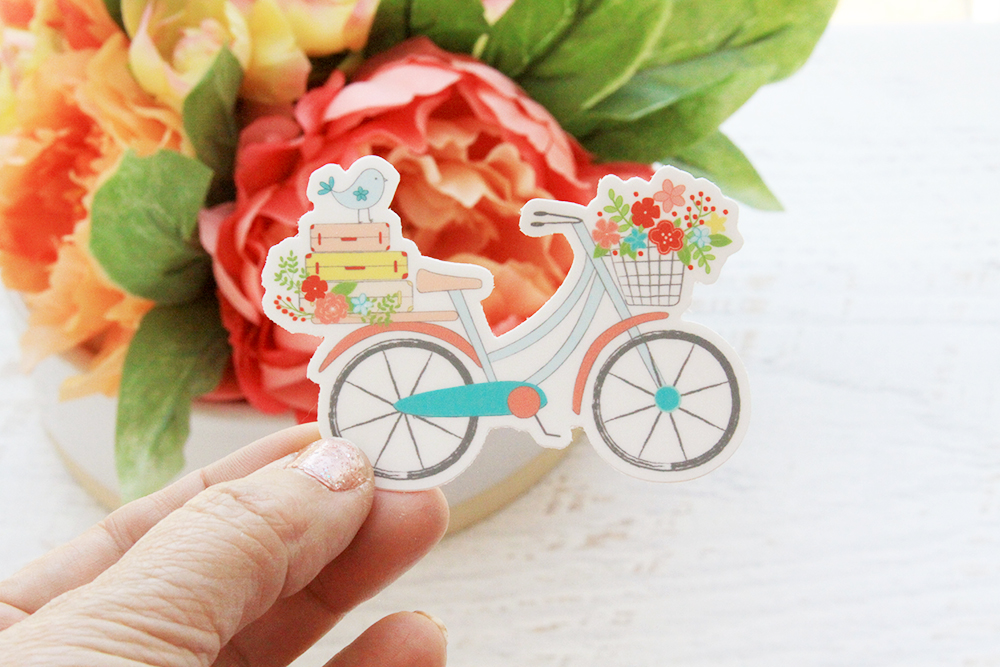 I'm also so excited to announce my first thread collection with Aurifil!! I'll have more info on this in a couple weeks but it's a collection of thread and floss that I've curated in the colors I use in most of my projects!! It's a fun colorful box with a great variety!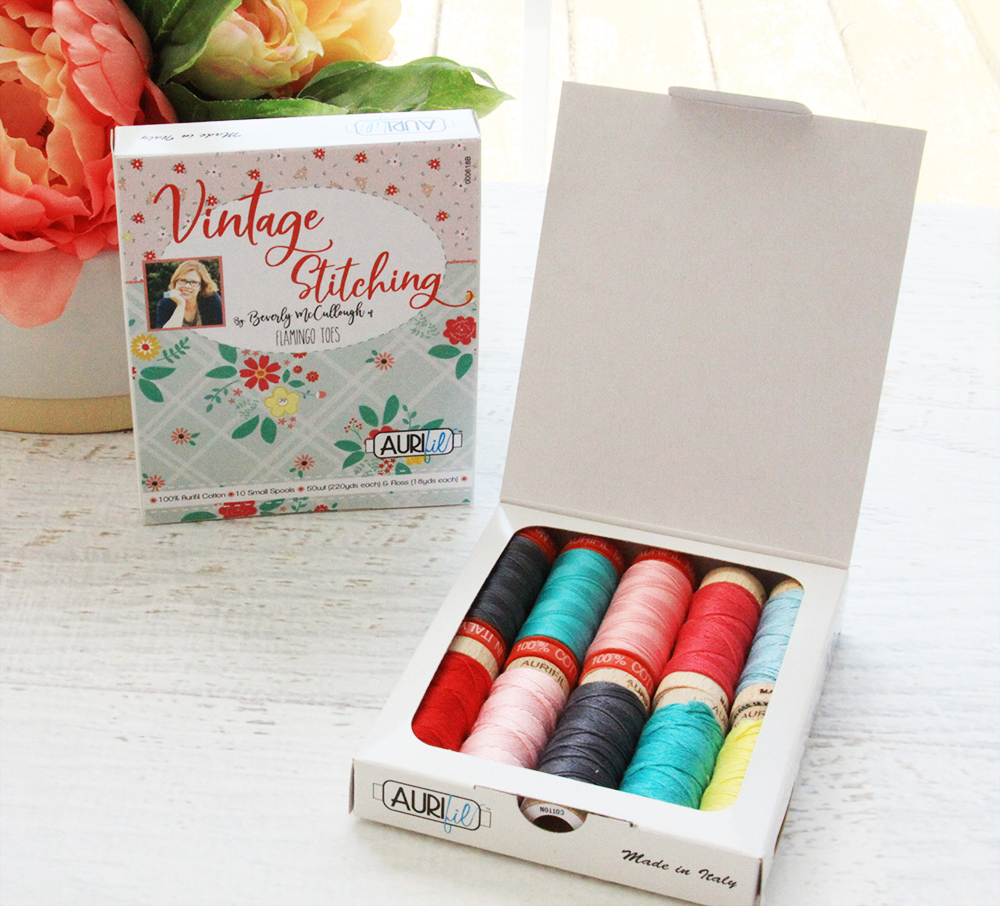 The collection includes three spools of 50wt thread in pretty colors that a great for tons of projects – pink, turquoise and gray. This 50wt thread is perfect for sewing, quilting, free motion applique and more!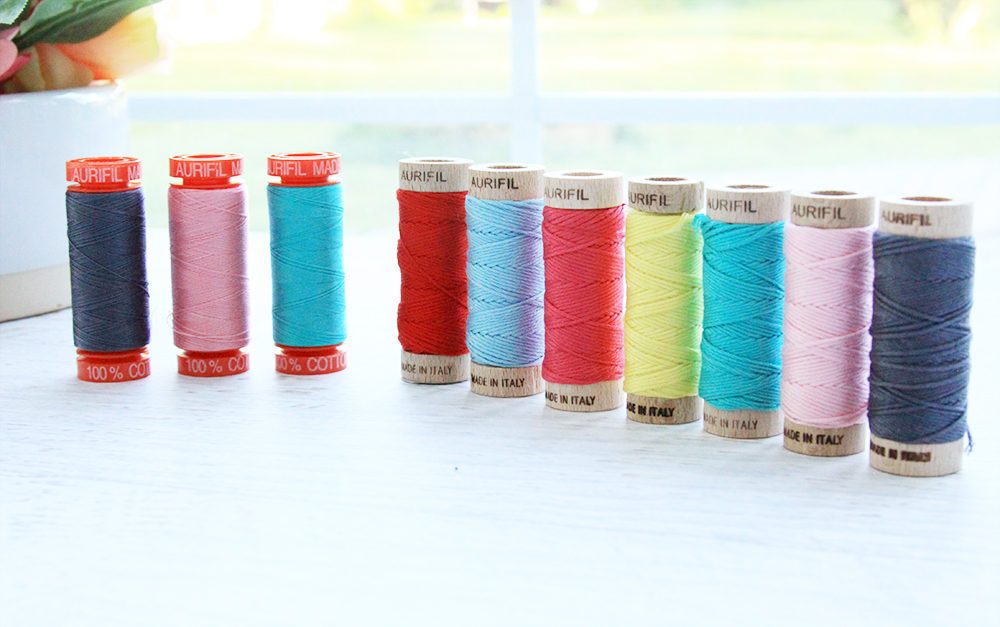 The collection also includes 7 spools of gorgeous embroidery floss! The floss is 6-strand and there are 18 (!!) yards on each spool! The wooden spools make storage super tidy – plus they're super cute!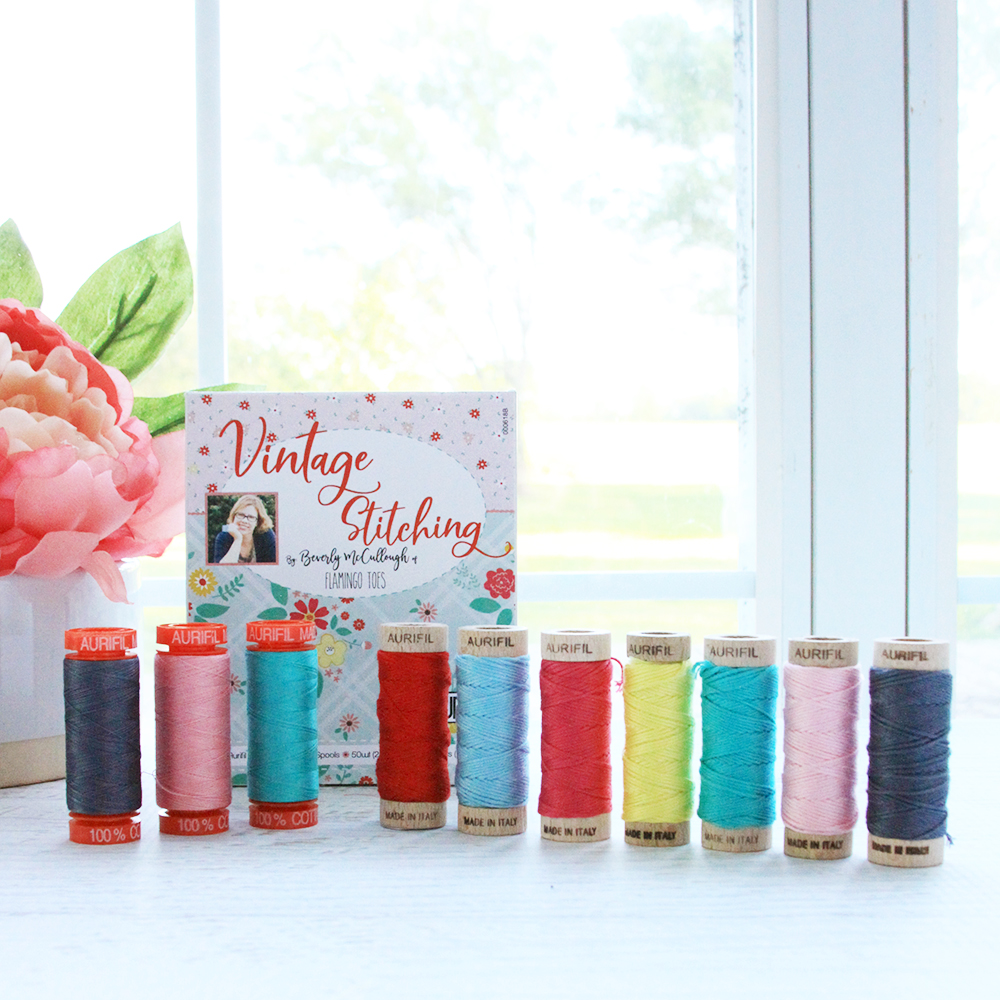 So many fun new things right?! I can't wait to hear what you think of it all!!
I'm celebrating the launch of everything with a fun summer sale!! Just enter the code SUMMERFUN at checkout for 20% off your whole purchase! The sale is only through Wednesday, July 19 though so don't wait!
And thank you so much!!!