Are going to Snap! The Conference??

Snap! is a three day conference (April 19-21, 2012) held in Salt Lake City. They are currently working on the schedule but they will have four distinct tracks – 
1) modern handmade 2) contemporary craft 3) events 4) DIY and home improvement.  Which basically means you don't want to miss it! :)
The group putting on the conference is AMAZING – bloggers you know and love.
So now that you're dying to go – how do you get there??
You can register here – or you can try and win a ticket!!
Right now they are having a contest for a free ticket – check out how to enter!
(You have to enter before May 20 so don't wait!)
Ok – before we get to linking, let's check out the most viewed link from last week:
Abby from My Yellow Sandbox linked up Day 2 – Braided Crown of her 30 Do's in 30 Days.
You should definitely go check her site out and scroll through the other days she's done – she has some seriously cute hairstyles there.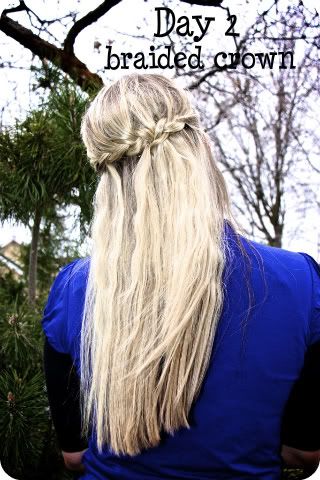 Now it's your turn!
It's time for Think Pink Sundays!
Here are the "Rules";)
1.Link up NEW tutorials, refashions, recipes, printables, DIY, etc.
Basically – anything we can make!!
Don't link up giveaways, item you linked up here before, or link parties please.
I don't like to be a meanie but – I will delete them. :)
2. It would be lovely if you add a button or text link to your blog or post. Somewhere. ;)
I'm not going to delete you if you don't. But it would sure make me happy.
3. It would also be lovely if you followed along here.
Also not required – but it would make me happy too :)
4. Visit!!! Be Inspired! Share some comment love!
Please visit at least the person linked up before you and leave them a sweet comment.
I'll be doing Facebook and Twitter features throughout the week –
and sharing my Crushes (Features) here on Friday!