It is Week Two in the Riley Blake Mystery Quilt along and it's time for a new block! This week's free pattern is the Sweetheart Block in the 2022 RBD Block Challenge!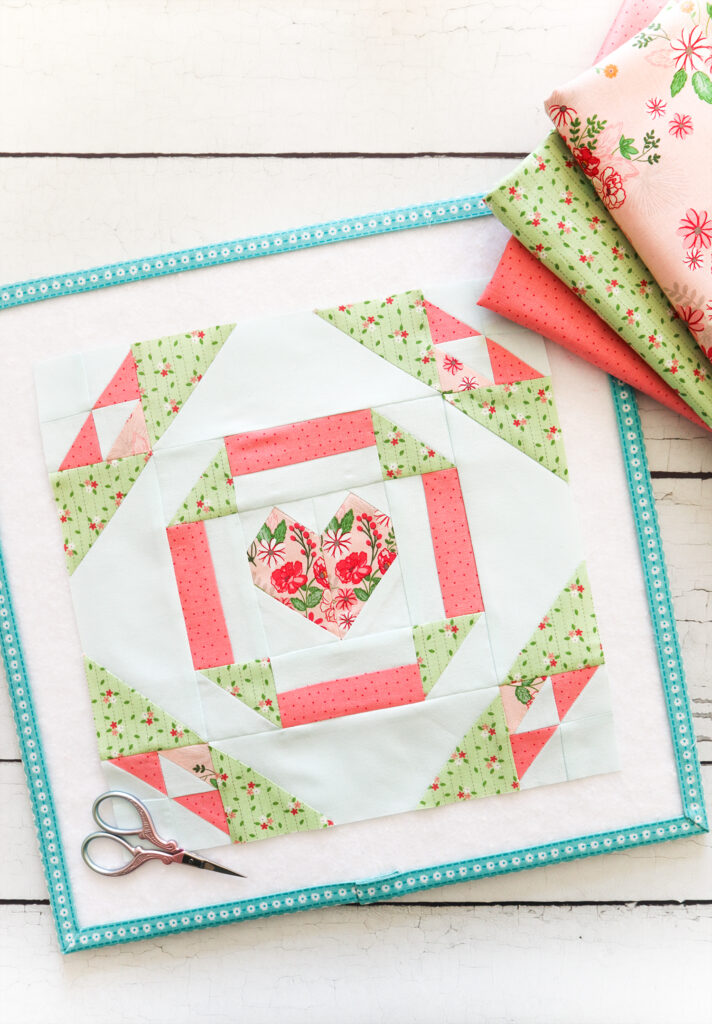 This week's block is my block! That's right! I designed this week's block – the Sweetheart Quilt Block. Isn't it fun! I just love heart blocks and I design this block to have a fun "frame" to the heart!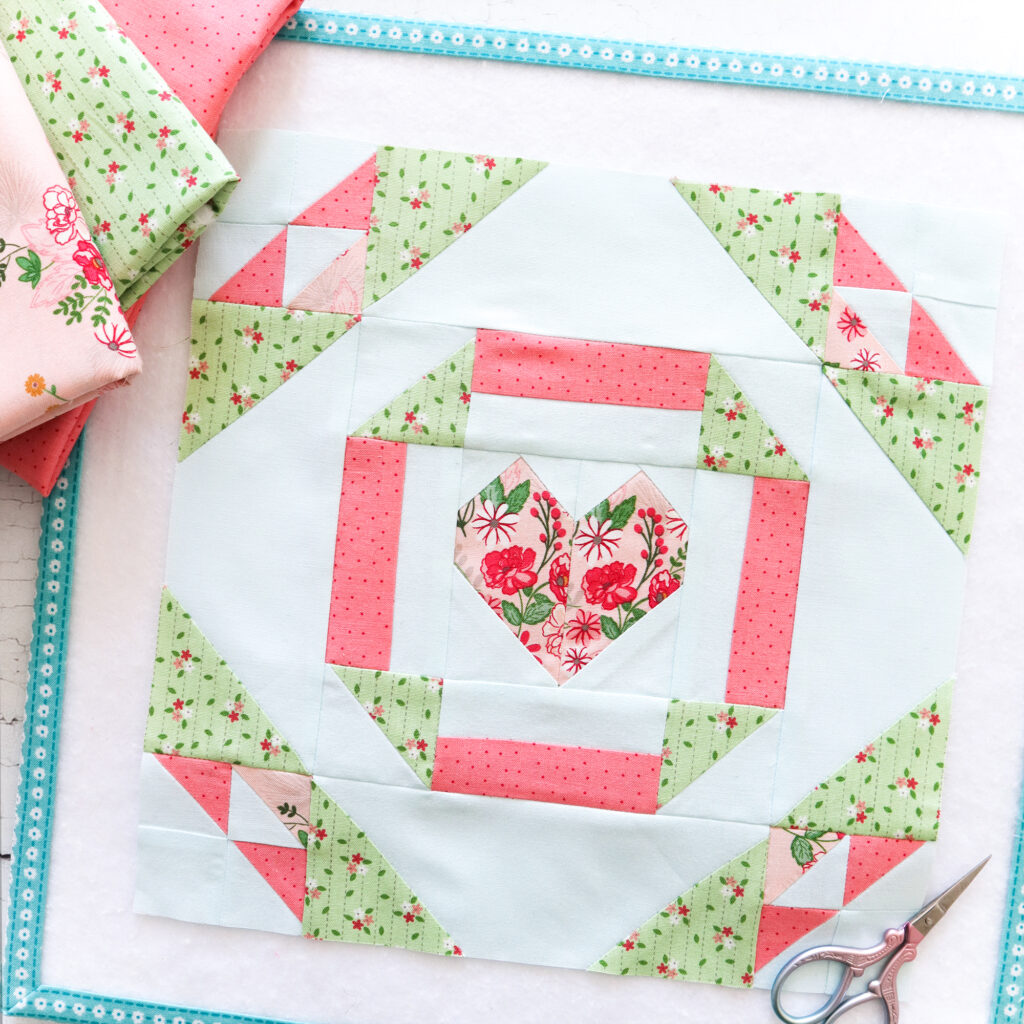 If you are new to the RBD Block Challenge, Riley Blake is hosting a free mystery quilt along that started last week! There are 16 blocks, all designed by RBD designers and at the end, they are also giving away a free layout for the quilt! (and it is fabulous!!)
Last week was the first block, the Daisy Chain Block, designed by Lori Holt.
I'm sewing with my newest fabric collection, Enchanted Meadow! It will arrive in stores later this month. I am having a blast sewing with it for this challenge!
Sweetheart Block – 2022 RBD Block Challenge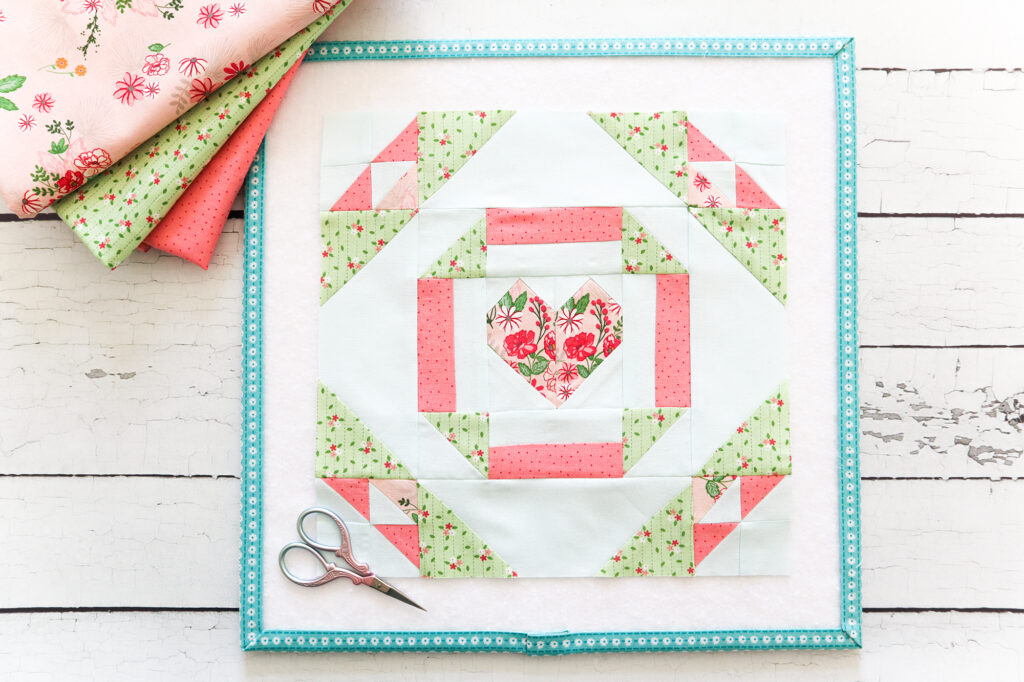 You can find all the info on the Block Challenge including dates and fabric requirements here. And you can find the pattern to this week's block here:
There are also video tutorials each week! Check out the Sweetheart Block video here:
The block patterns will stay available for you so you can sew along at your own pace, but it's so fun to join in with everyone else sewing along. You can join the RBD Block Challenge Facebook Group as well and share your progress!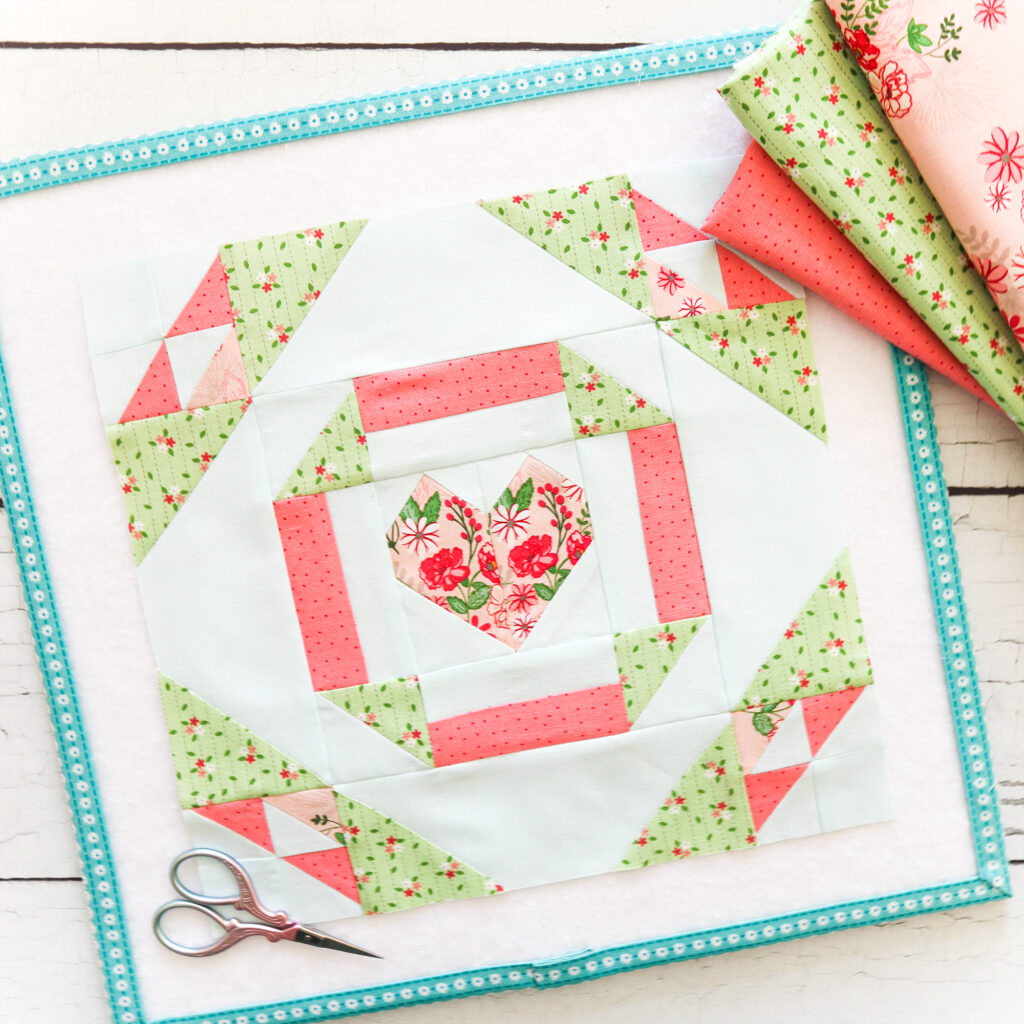 Are you sewing along with us? I hope so!