It's time for a new sew along – today is the Sweet Acres Meadowland Sew Along Kickoff.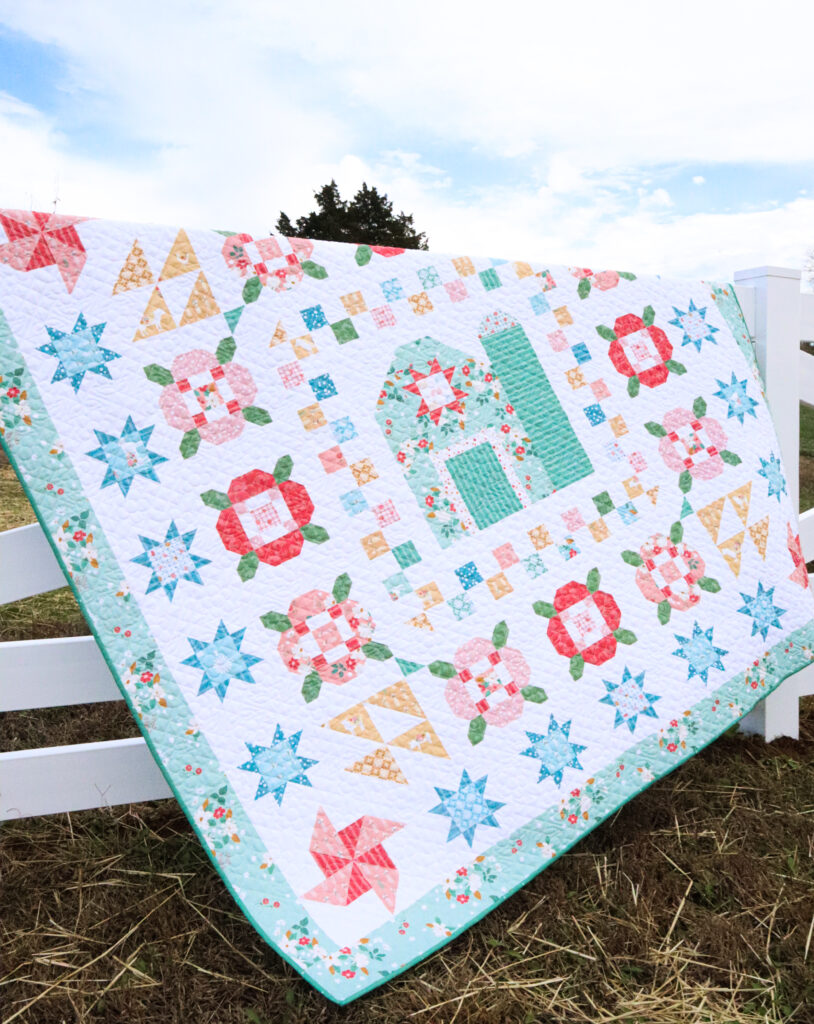 Today we are kicking off our newest sew-along, the Sweet Acres Meadowland quilt!! This fun barn quilt has sweet patchwork rows, flowers, stars, and more. We will be sewing up a section every week, and we'd love for you to join us!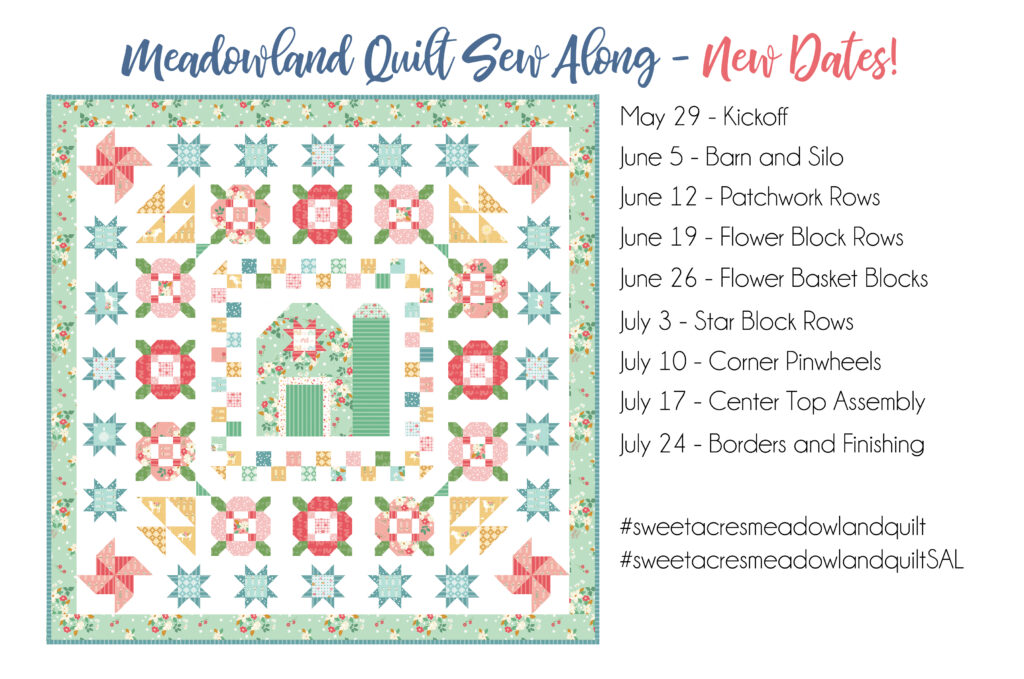 Sweet Acres Meadowland Sew Along Kickoff
Every week I'll be sharing a video with tips and info on the section we're sewing up. I'll be sharing the videos in my Facebook Group and on YouTube on Mondays at 2 pm CT.
You can find the pattern, fabric, and quilt kits in my shop and at other quilt shops! You can also find a fabric cutting guide here.
The videos will stay available for you to watch on my YouTube channel, so if you start late or want to sew at your own pace, you can find the videos whenever you need them.
You can join in with Sweet Acres fabrics or you can sew along with anything you'd like. Today we are just kicking off the sew along so you have plenty of time to order your pattern or kit. Next week we'll be sewing up the barn section!