I can't believe that we are on the last week of our fun Halloween sew-along! This week we are finishing the quilt with the Spooky Lane Assembly and Borders.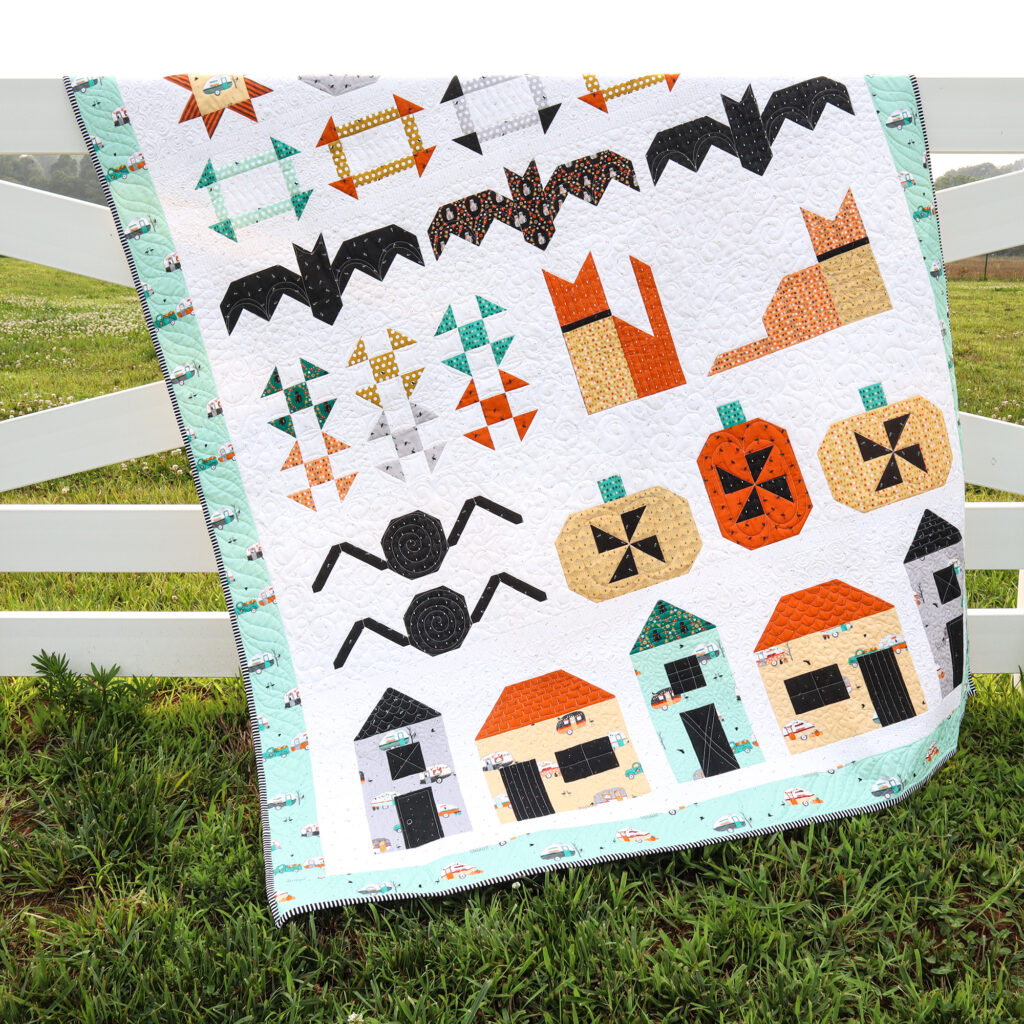 We have been sewing through my Spooky Lane Quilt over the last several weeks, and this week we are bringing all the rows together and assembling the quilt. You can check out the previous week's below – along with the video tutorials for each block!
You can still join in with the sew along even though we are on the last week. The videos will be available for you to check out at any time. The Spooky Lane quilt is made up in my Haunted Adventure fabrics – there are cute black cats, vintage Halloween campers, bats, and more in the fabrics. I'd love for you to sew along with Haunted Adventure, but feel free to join in with any collection you'd like! You can find my Haunted Adventure fabrics in stores here and the Spooky Lane pattern in my shop or at your local quilt shop.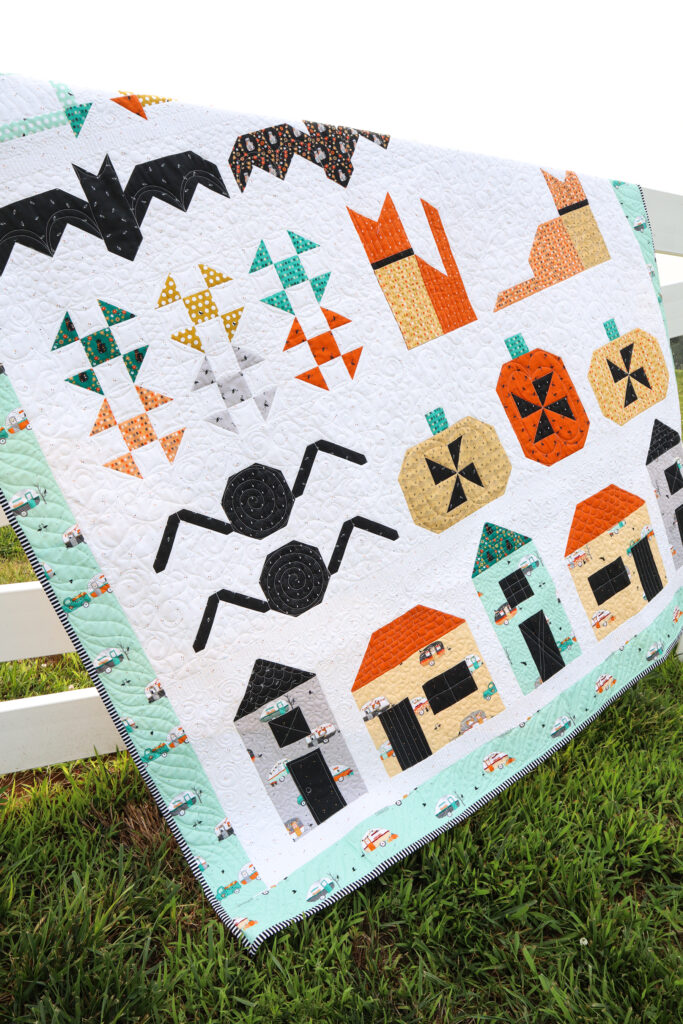 Spooky Lane Assembly and Borders
In this week's video, I'll have tips for assembling the rows and how to get everything to line up well. My videos are Mondays at 2 pm CT and I record them Live, but you can check them out whenever you have time. You can find the videos on my YouTube channel!