We are sewing up a new set of blocks in our Fat Quarter Shop sew along! This week we are making up the Souffle blocks for the Simply Jelly Roll Sew Along Week 3.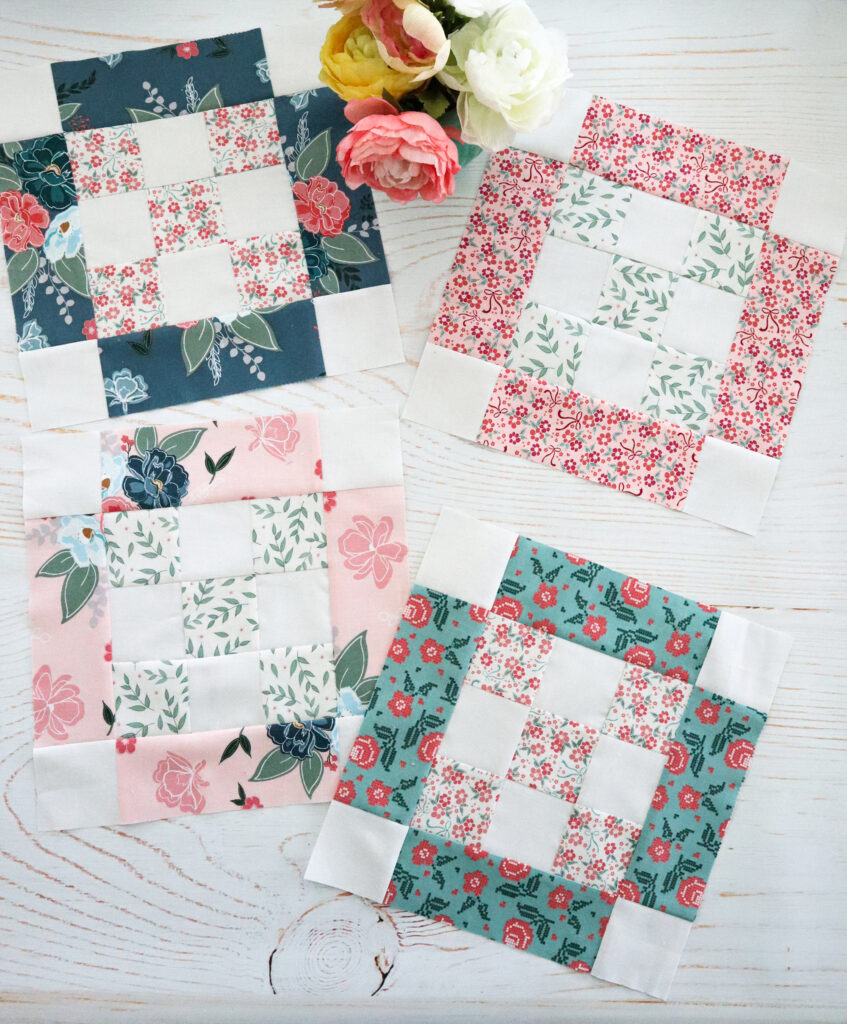 We are sewing up blocks from the new book, Simply Jelly Roll Quilt, and putting them together in a fun and fabulous Sampler Quilt layout. We've had two weeks of the sew along so there is still plenty of time to join in. Here's what we've made so far!
Simply Jelly Roll Sew Along Week 3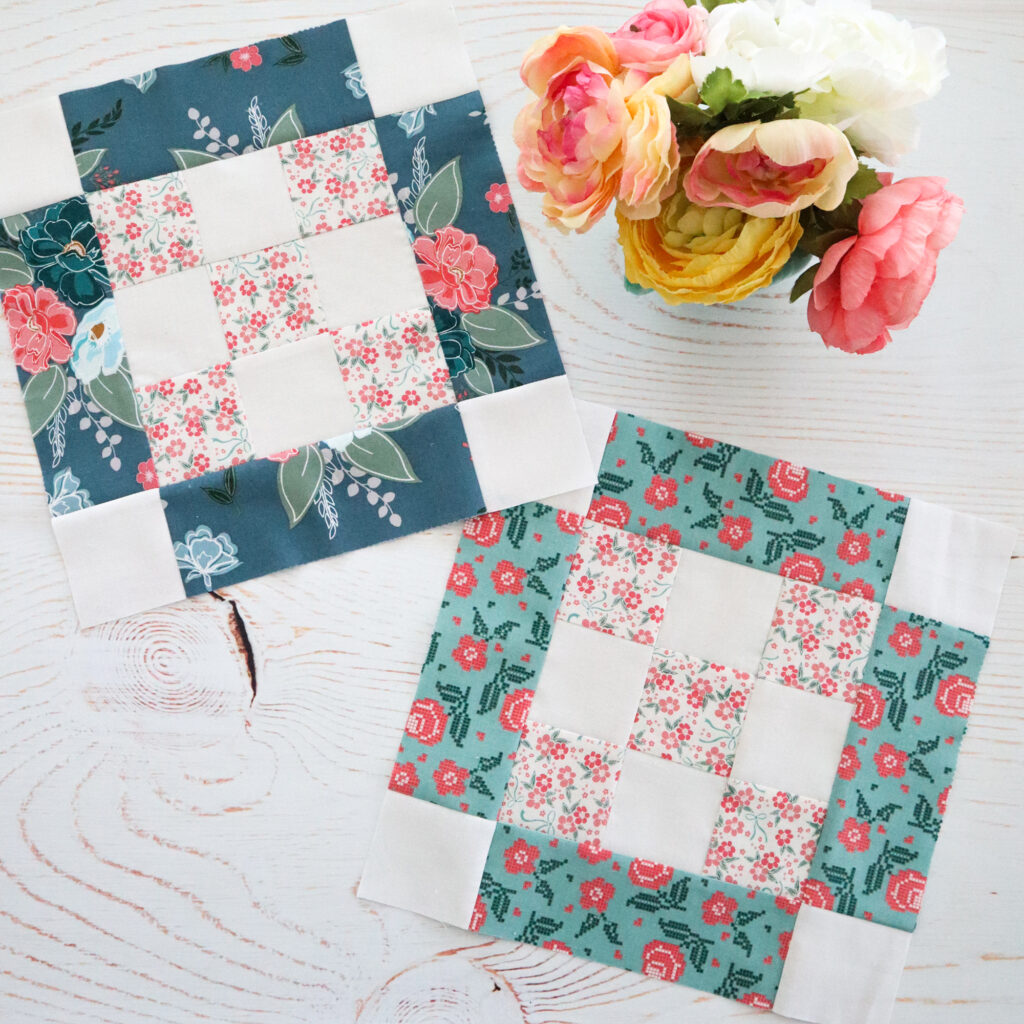 This week's blocks are so quick to sew up. I love that they really show off the fabrics too! I think the Souffle quilt from the book is so pretty and perfect for a quick project.
I am sewing with my upcoming collection, Afternoon Tea! The new fabrics arrive in stores in October so it's almost here. At Fat Quarter Shop, you can put in your email to be notified when Afternoon Tea arrives in the store! I am loving how these florals are looking in all the blocks.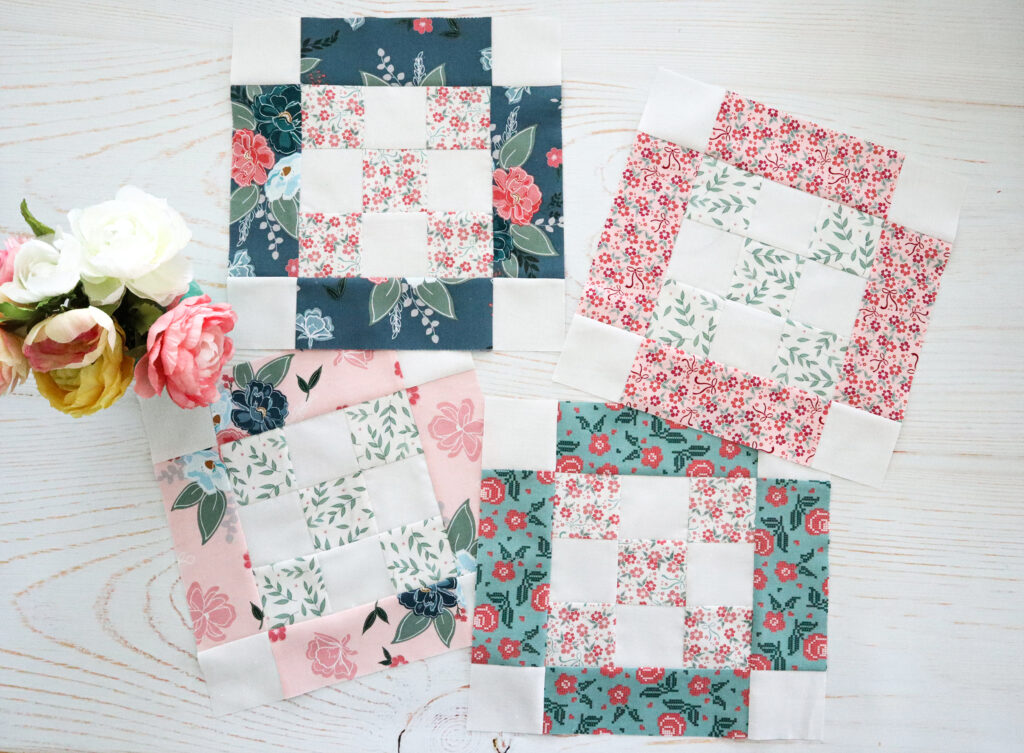 There are a few low volume prints in Afternoon Tea, so for Simply Jelly Roll Sew Along Week 3 I used two of these for the centers of the blocks. That way the blocks are still framed in the bolder colors, but there is a bit of sweet floral in the center.
You can find the Simply Jelly Rolls book at Fat Quarter Shop. This book is so great – with 16 projects all designed for 2 1/2″ strips, there are so many fabulous quilts to make.
Click here for the cutting guides for the blocks.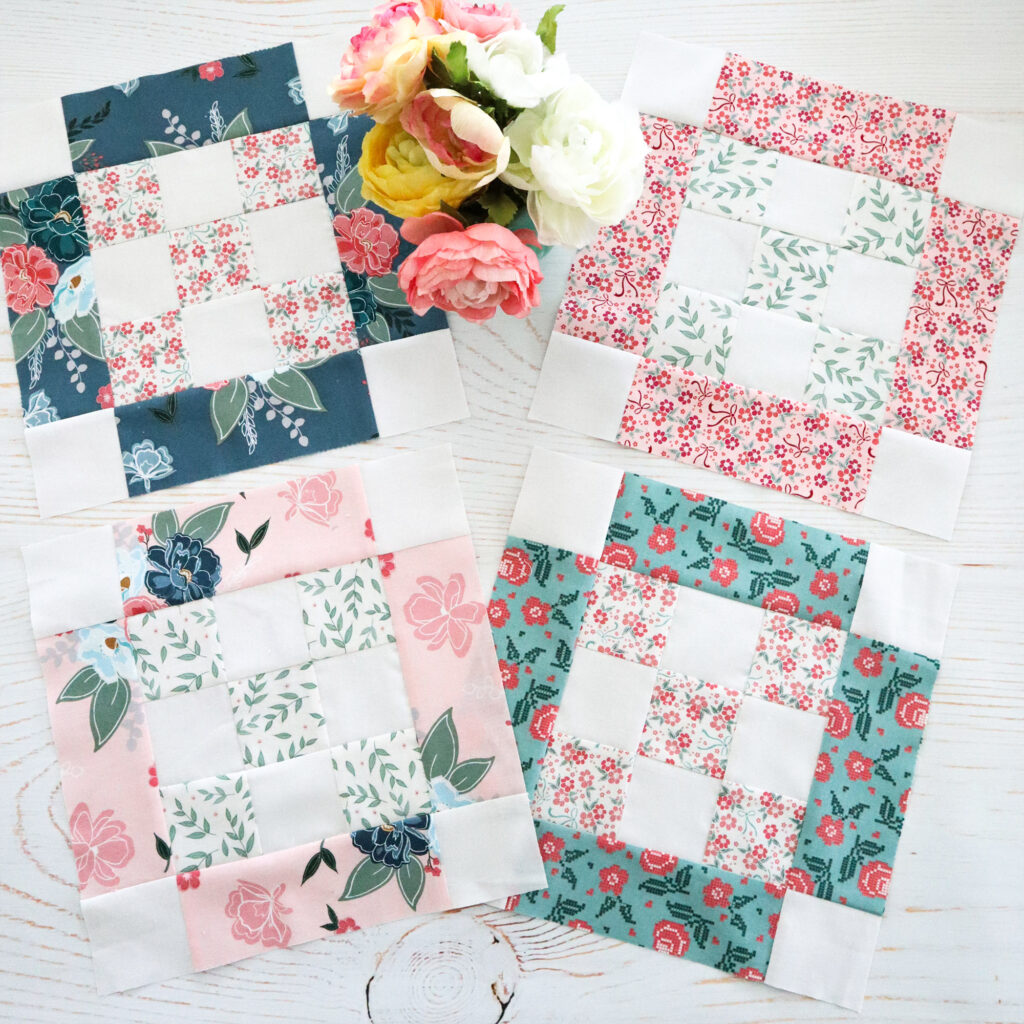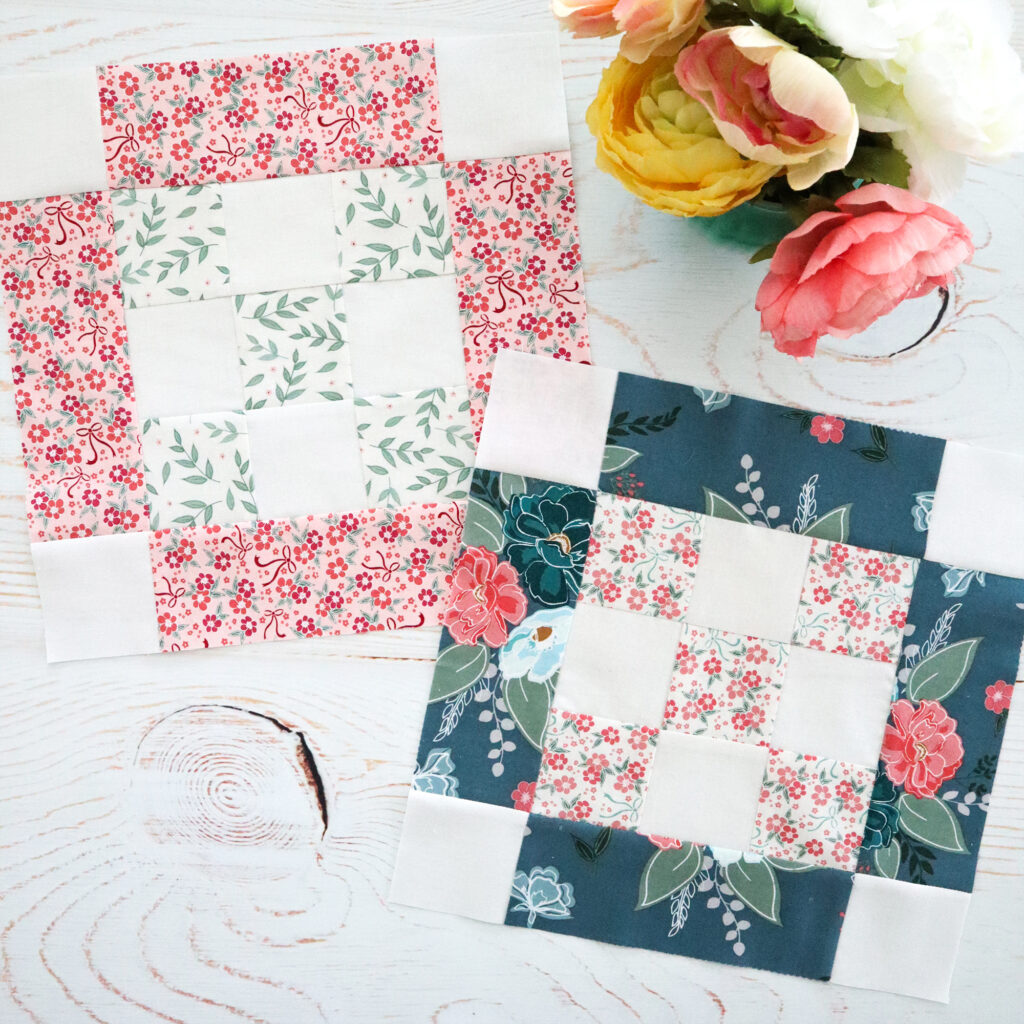 I'm so looking forward to seeing this quilt come together. Each week we will be making different blocks so you'll want to come back and see which blocks we're making that week. And even though the blocks come from different quilts, they all look great together in this sampler quilt.