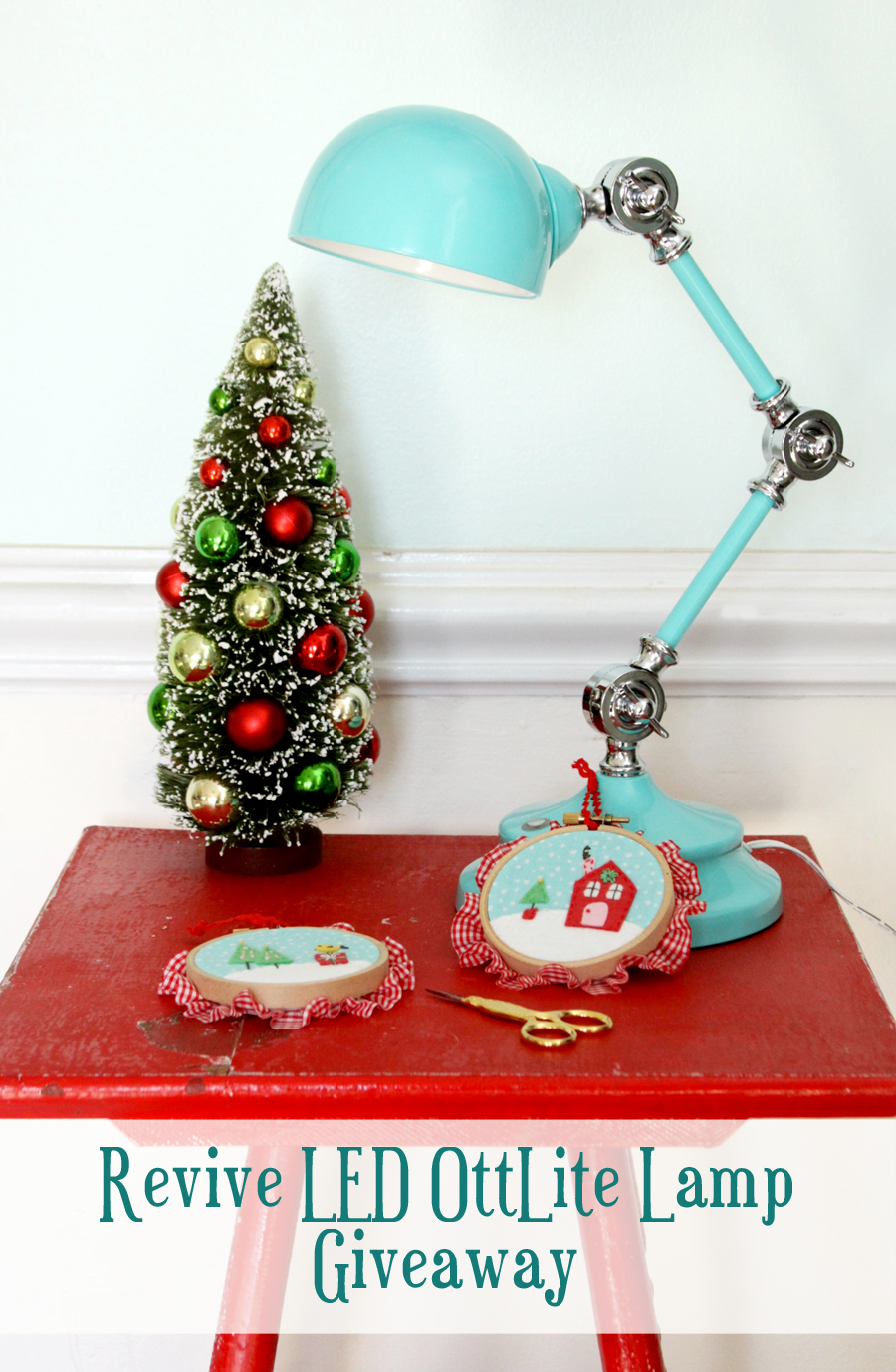 I have such a fun giveaway for you today! Bur first I want to show you this gorgeous new OttLite – it's the Revive LED lamp from their new Wellness series!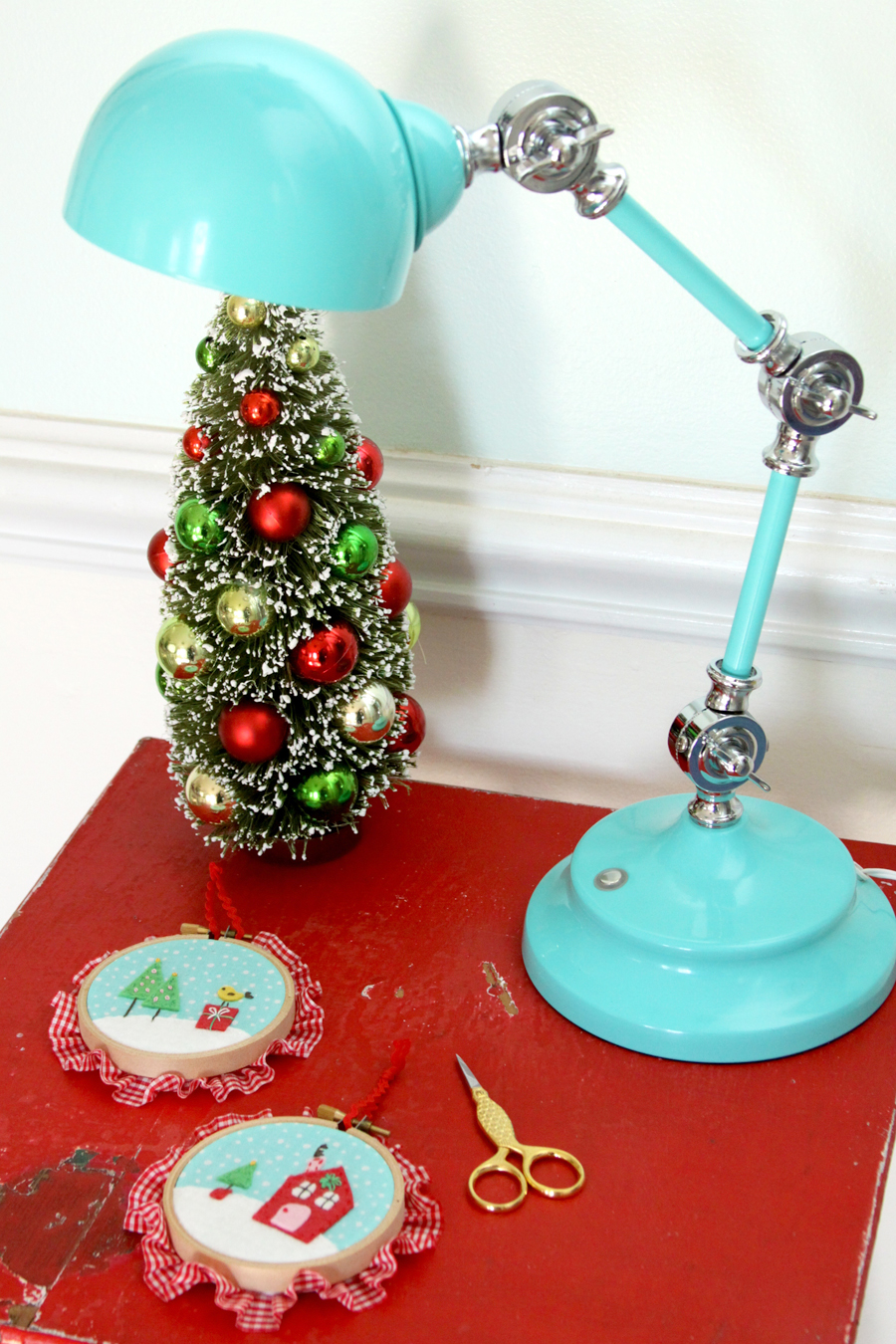 How fabulous is this lamp? I mean – that pretty vintage styling, the turquoise color, the adjustable arm -it really doesn't get any cuter. And while I am all about style, there's something even better about it!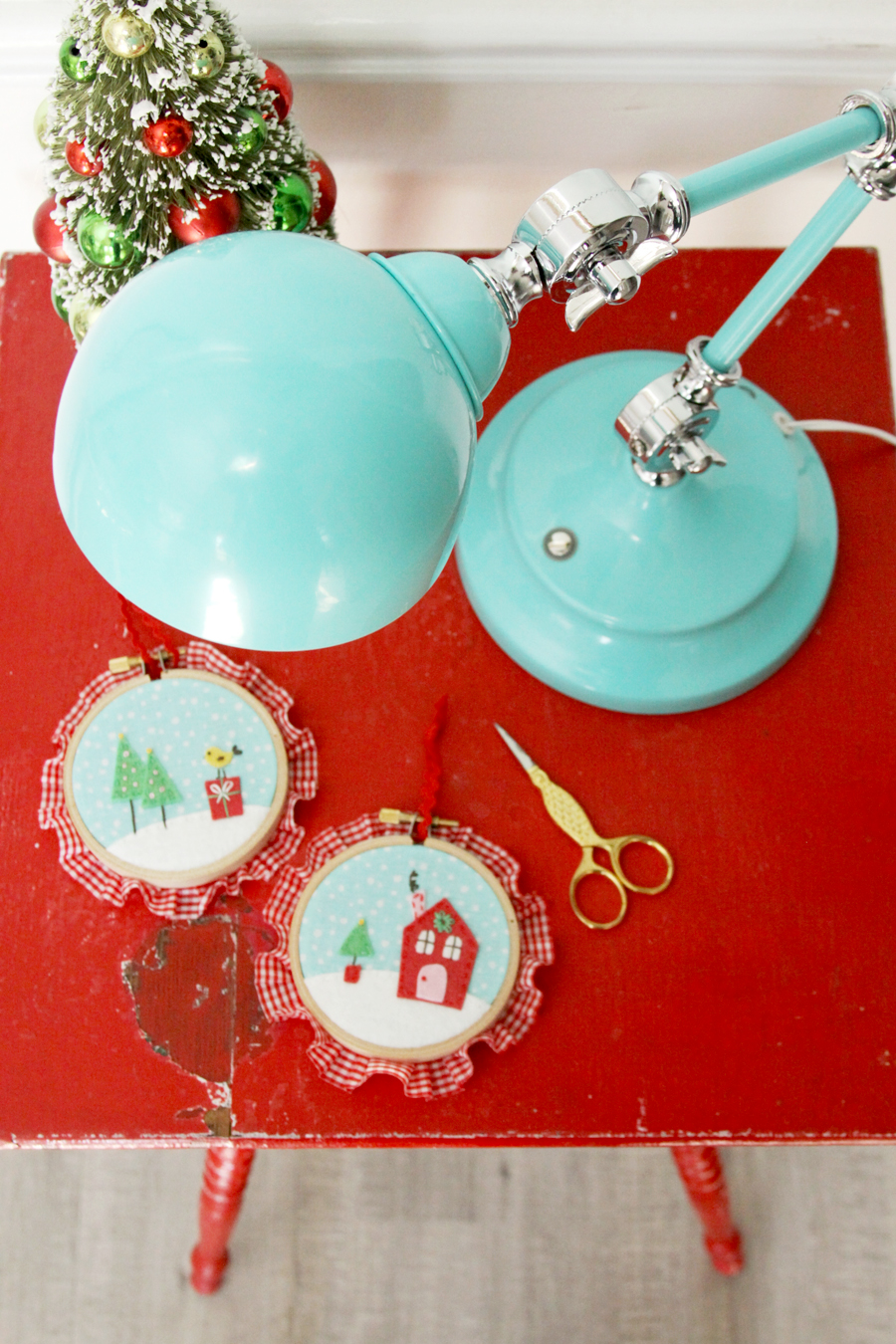 My days are pretty much filled with different activities that cause eye strain. I'm either sewing, doing hand embroidery, or I'm on the computer. And in those rare times when I'm not doing those things – I'm reading! I've gotten where I'm pretty careful about the lighting I'm using for all that work. It's no fun going to bed every night with tired, sore eyes!
My favorite part of this lamp not just that it's super cute, it's that it comes with the OttLite lighting. I really can tell a difference when I use these lamps in my work space! This Revive LED lamp is from the brand new Wellness series – with lighting that "comes as close the sun's spectral output as you can get". There is a 51% reduction in eye strain with these – that is huge!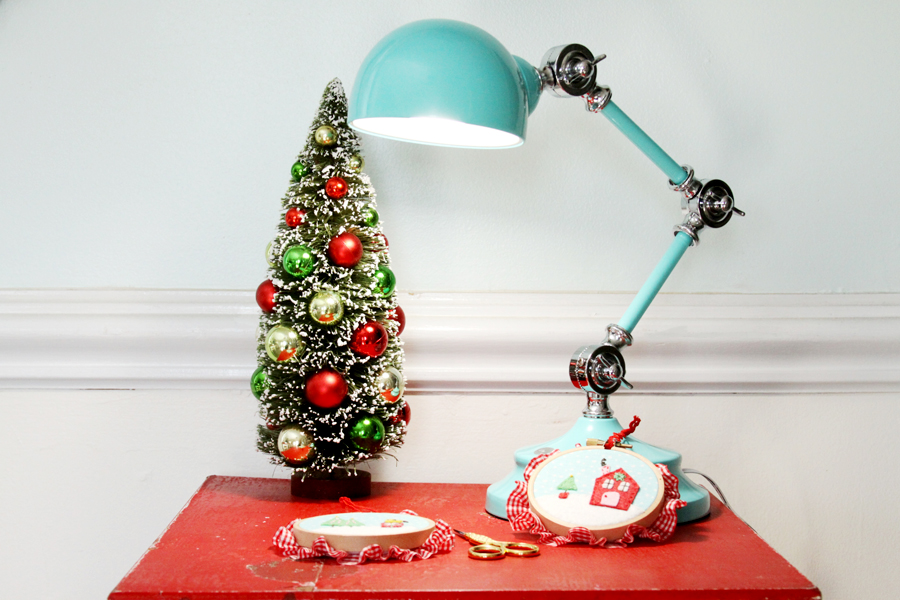 This Revive lamp has three adjustable gears that you can move to have the lighting at the right height and angle. It also has three levels of lighting so you can adjust that to the perfect brightness you need. And can you get over that color? It's just the most delicious shade of turquoise.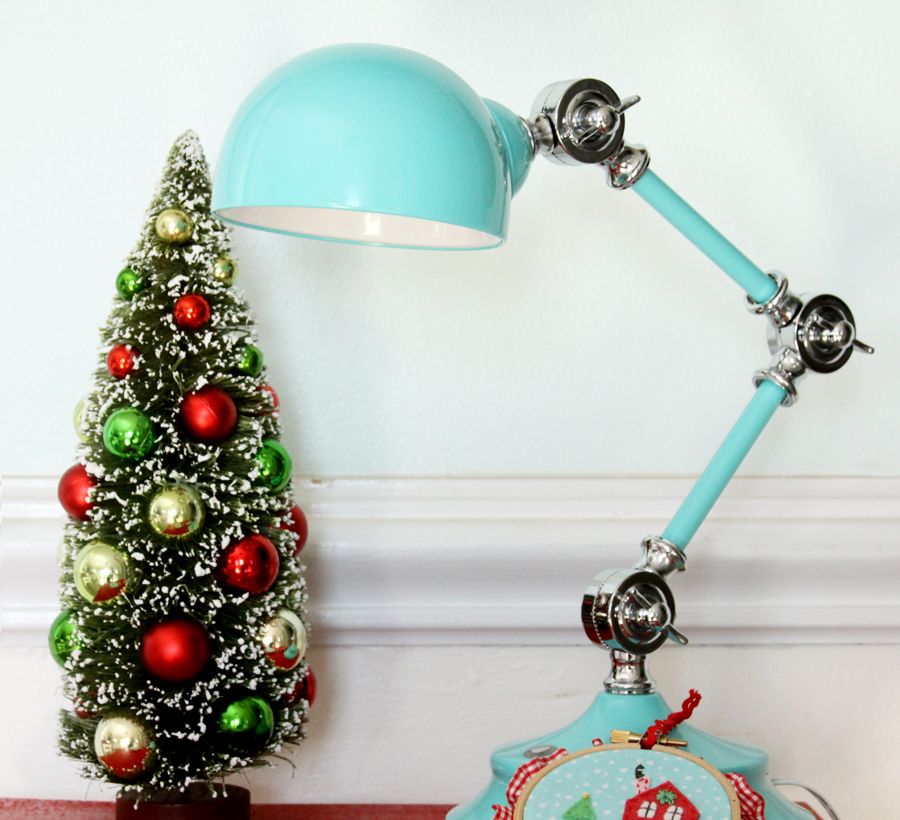 If you're needing gift ideas, this light would be such a great present. If your gift recipient isn't into retro style (why wouldn't they be?! :)) OttLite also has some great Wellness lamps that have a more modern look. This one has a color changing base and a USB charging slot!
The Renew Lamp has a LCD display that shows the time, temp, has an alarm clock and it has a charging port as well.
My favorite is still the Revive lamp though!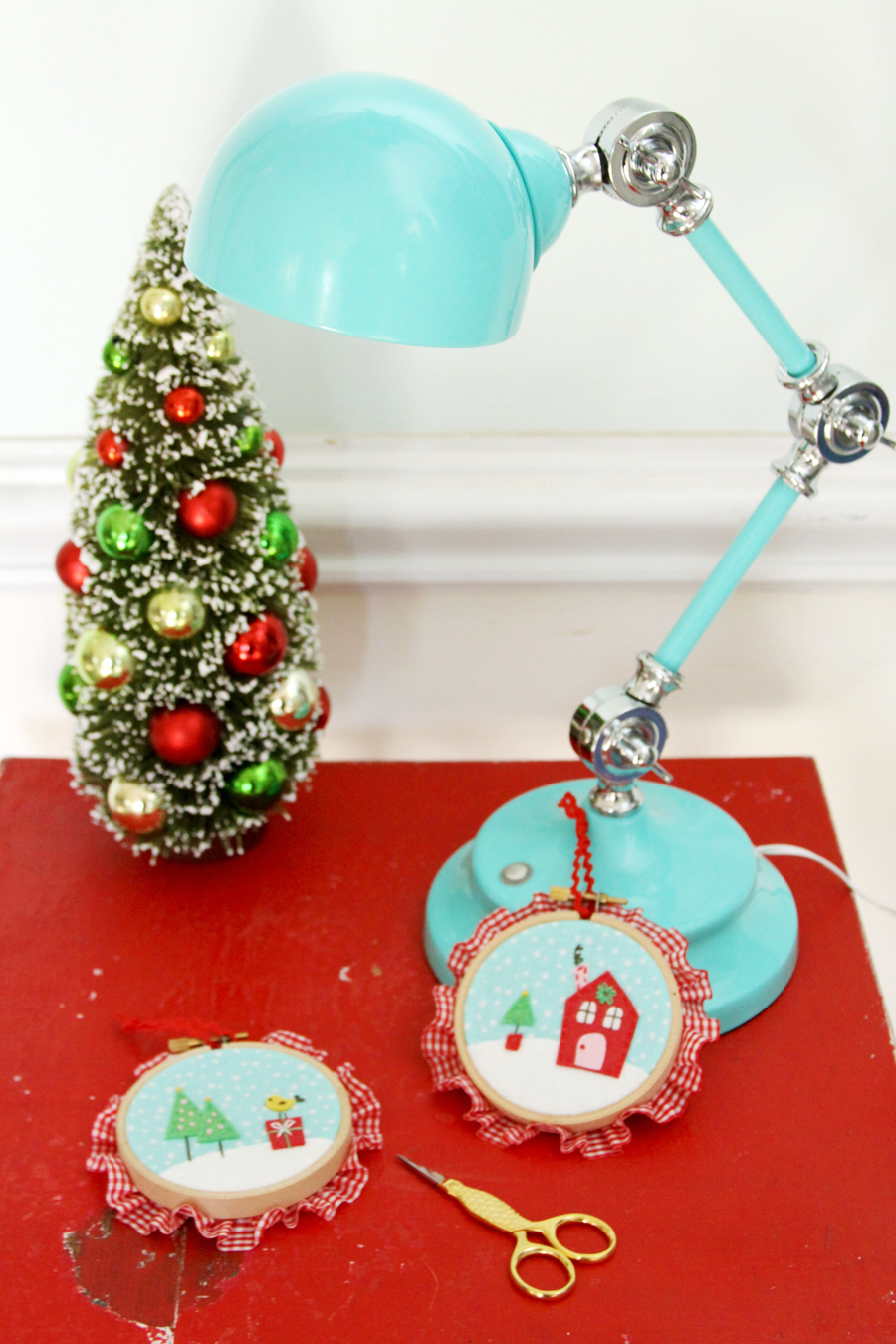 I have great news too! I've partnered with OttLite for a fabulous giveaway for this Revive Lamp! Such a fun Christmas gift!
Enter here to win – good luck!